In all of the hubbub surrounding the talks of the European Super league, Chelsea have dropped 2 points in the Champions League. Chelsea drew 0-0 against Brighton and missed their chance of leapfrogging Leicester in the Premier league.
The Blues went into the fixture in a rather weird environment as fans had started protests outside the Stamford Bridge in the build-up to the match. Petr Cech, had to come out and plead to the fans to let them inside the stadium which caused the match to start at a delayed time.
Chelsea went into the game against Brighton in difficult circumstances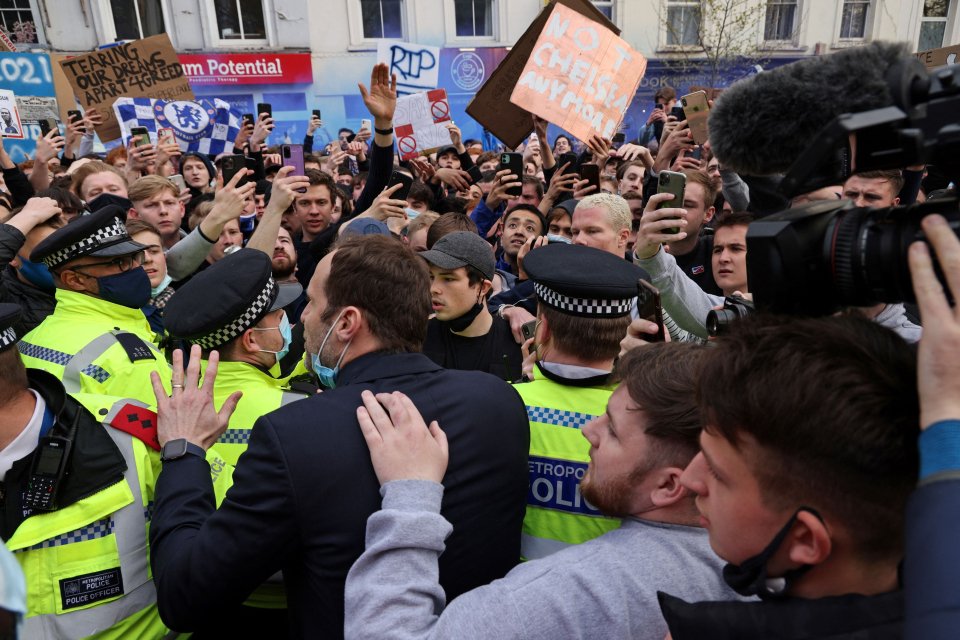 There was not much between the sides and a draw was a fair result on reflection. The Seagulls had chances to win the game in the second half. Danny Welbeck came closest to scoring as he struck the post from long range.
Both teams were made to settle for a point in the end. This point moves Chelsea above West Ham and into the top four on goal difference. The Blues face David Moyes' side this weekend at the London Stadium.
Thomas Tuchel was clearly not impressed with Chelsea's display on the pitch and blamed it on the increasing talks of Super League before the match.
"I was affected so I think the players were affected," the manager said. "We talk of nothing else but Super League before the match. Nobody asked about the match before. It is like this. You have to accept the distraction. We tried to create an atmosphere to win the game but could not.
"We were sloppy when we did win the ball. We were not precise enough. We have to accept that we did not deserve [to win].
"We made big mistakes, looked tired, mentally tired. We did not deserve to win maybe for the first time since I arrived here."
Tuchel can now be relieved that his side would not have to face any more questions on the Super league after they exited the cash-rich league yesterday.
Also Read : All six Premier League clubs exit from Super League following huge fan uproars in England