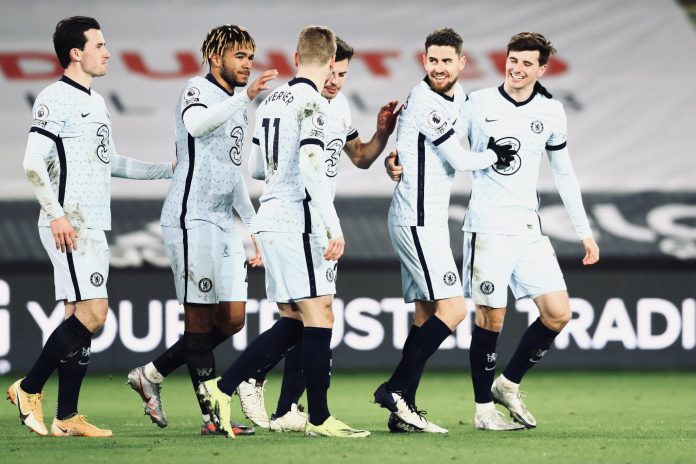 Chelsea got up to 5th position in the league with a 2-1 win over Sheffield United in the premier league on Sunday night. This is their third consecutive win under new Boss Thomas Tuchel.
Mason Mount got the first goal in the first half for Chelsea with Timo Werner assisting him. Antonio Rudiger conceded a poor own goal but Jorginho once again scored from the penalty spot.
Thomas Tuchel is focused on bringing Timo Werner back to form
Timo Werner deservedly got the man of the match award for his efforts against Sheffield United. Despite whatever nonsense Graeme Sounnes says he was top notch in the match and created lots of opportunities. The first goal was a result of his quick run behind the back line and a good sharp pass to find Mason Mount.
After Antonio Rudiger conceded a horror own goal, Timo Werner once again won the penalty for the Chelsea. This is the seventh penalty that he has won for the club this season. That's more than any other player since the 2016/17 season.
Werner looks like he's getting some kind of momentum going his way and just needs that clinical touch back to get the goals. He got one against Morecambe in the FA Cup but needs to secure in the Premier League now.
When he plays like this we are very happy," said Tuchel. "This was a big step forward. The first goal was an amazing run and amazing assist. The goals will come."
For myself, again no goal but it is good to see I can help the team with other things," said Werner. "I am happy when we win and with two assists but as a striker you want to score. It has been a long time and I have not had this long without in my career."
Also Read: Chelsea continue their unbeaten record under Thomas Tuchel as they defeat Sheffield United