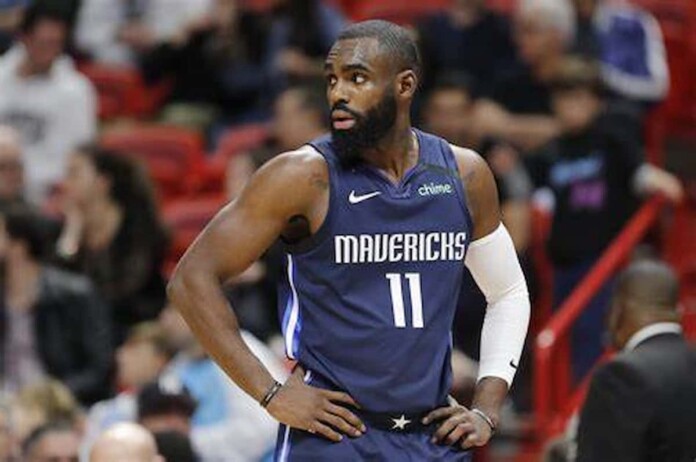 Tim Hardaway Jr again stole the limelight from his teammate Luka Doncic by knocking 10 3s and scoring 36 points to lead Dallas Mavericks to victory against surging Miami Heat. With a loss in this game, Mavericks could have dropped down to #7 in the WC but it wasn't to be the case. 
Luka Doncic scored 26 points and the Dallas Mavericks moved up to the No. 5 spot in the Western Conference by topping the short-handed Miami Heat 127-113
Tim Hardaway jr leads Mavericks past Heat to remain in WC playoff hunt
Duncan Robinson and Goran Dragic each scored 19 for Miami, which remained No. 6 in the Eastern Conference. The Heat played without Jimmy Butler, ruled out about two hours before the game with flu-like symptoms.
Trevor Ariza scored 16 of his 18 points in the first quarter for Miami. Gabe Vincent and Kendrick Nunn each scored 14 and Bam Adebayo finished with 11 points, 11 assists and nine rebounds for the Miami Heat.
Tim Hardaway Jr., whose father, Tim Hardaway, has his jersey retired by the Heat — tied the Mavericks record for 3's in a game, plus became the third player to ever make that many in a game against Miami. Doncic had 12 rebounds and eight assists for the Mavericks, Jalen Brunson scored 19 points and Josh Richardson scored 17 for Dallas.
Also Read: Atlanta Hawks stop Portland Trail Blazers from moving above in Western…