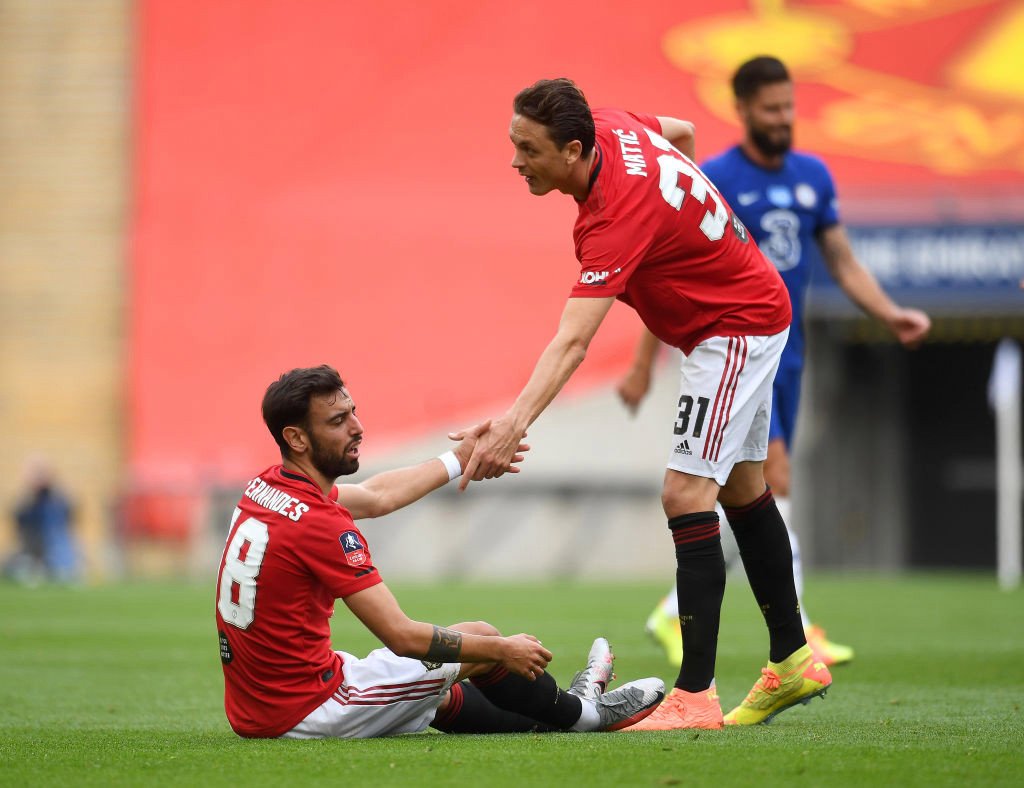 Fernandes said it's time to focus on Premier League games after Manchester United's loss to Chelsea at FA Cup semi-final. Bruno Fernandes pointed out that the Red Devils "were not the best before and are not the worst now."
Manchester United's 19-game unbeaten run and great structure since the restart has provoked numerous to get amped up for the group's potential for next season.
Ole Gunnar Solskjaer's side are compelling to watch since the Portuguese Bruno Fernandes made his move to the Old Trafford.
After a 3-1 turnaround against Chelsea, Fernandes took to Instagram and said:
"We were not the best before and we are not the worst now.
"We are really sad about the result and losing the chance to win the FA Cup, something we had hoped for. Now it is time to gather forces and fight for our goal in the Premier League." – he shared.
Olivier Giroud scored in the opening half and later Mason Mount and Harry Maguire's own goal helped the Frank Lampard's side to a 3-0 victory.
From the penalty mark, Fernandes snatched the consolation goal for United against Chelsea. The Portuguese has scored nine goals in 18 appearances for the Red Devils.
Manchester United will continue to fight for the qualification in the Champions League next season. United will take on West Ham in their next Premier League fixture.
United sit behind Leicester City on 5th in the table. The Red Devils are equivalent with Leicester in points (62). They will face Leicester in their last match of the 2019-20 season.
Also read: Klopp will sign just one major player this summer: Owen