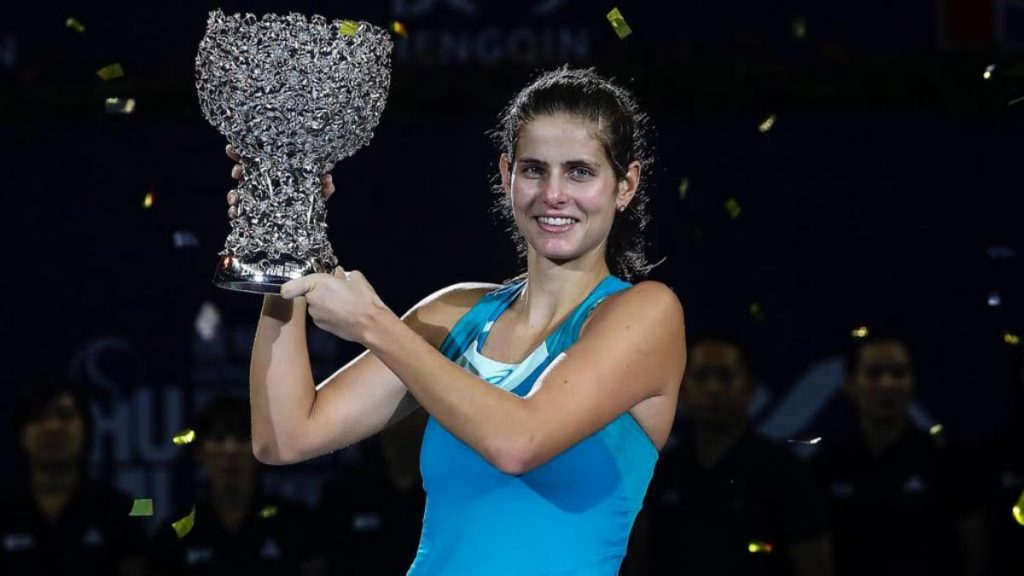 Julia Goerges, the German champion announced her retirement from professional tennis after penning an emotional farewell to the sport. She reached a career-high ranking of World No. 9. Additionaly, she won seven WTA singles titles and five doubles titles.
Goerges is a native of Bad Oldesloe, Germany. She played professionally for 15 years. Additionaly, she remained a member of the German Billie Jean King Cup (formerly Fed Cup) team since 2008. Moreover, the German also represented her country at the 2012 London Olympic Games, where she reached the round of 16.
The 31-year-old finished her career with a 479-337 singles record across all levels. This incredible win rate includes 316 main draw tour-level victories. Goerges appeared in 48 Grand Slam main draws in a row, reaching the second week seven times. She compiled a 54-49 win-loss record, one of which includes a semi-final performance at Wimbledon in 2018.
Related: "If something happens to my hip now, I will…" says Andy Murray following another injury scare
"You will stay forever in my heart" Goerges pens emotional letter to tennis
In a note posted on her official website, Goerges stated, "Dear Tennis, I am writing to you, because I am ready to say 'Goodbye'. You have given me so many different types of emotions throughout our journey. I am very thankful for everything you have shown and taught me. I learnt how to deal with the toughest losses. But also enjoy the most amazing wins of my career, to fight back many times when I was struggling with you and through it all we never lost sight of our dreams."
Goerges was ranked as the World No.45 this year. She played in just seven tournaments this year, compiling a 7-7 win-loss record. Goerges vanquished the No.19 seed Alison Riske in the first round of Roland Garros 2020. She won over Riske with 6-3, 6-7 (4), 6-1. In the second round, Goerges played what turned out to be her final match. She did so against compatriot Laura Siegemund and lost 1-6, 6-1, 6-3.
She further added, "I always knew how I would feel when it is time to say goodbye to you, and that moment has arrived. I am already to close the tennis chapter of my life and open a new one, which I am really excited about. Thank you for everything you have given me. You will stay forever in my heart."
Her most notable titles came in 2011 in Stuttgart, in Moscow in 2017 and at the WTA Elite Trophy in Zhuhai. After saying goodbye to tennis, Julia Goerges sets foot in a new chapter of her life now.
Also Read: "Roger Federer and Rafael Nadal are vicious towards Novak Djokovic," says this Tennis Legend