Free Fire has a huge community of streamers worldwide when it comes to terms of viewers and subscribers on Youtube. Sandip is an professional esports player and he is also part of Team Lava's Free Fire roster. He is an free fire streamer and content creator as well and has 16 thousand subscribers and over 288 thousand views on his channel.
Here in this article we will take a look at TL Sandip Gamer Free Fire Id, stats, K/D ratio and more in June 2021.
TL Sandip Gamer Free Fire Id and Stats
TL Sandip Gamer Free Fire Id is '249985895'.
Lifetime Stats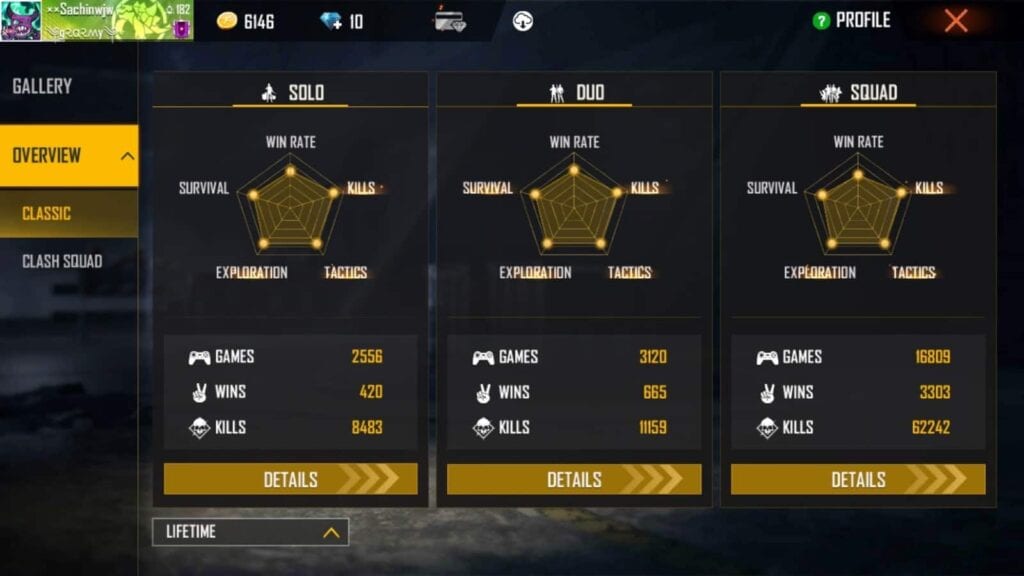 Sandip Gamer has featured in 16809 squad games and has bagged 3303 first-place finishes. He eliminated 62242 enemies with a K/D ratio of 4.60.
He has appeared in 3120 matches in the duo mode and has come out on top on 665 occasions, which comes down to a win rate of 24.64%. With a K/D ratio of 4.54, he has 11159 kills.
He has also participated in 2566 games and secured 420 booyahs. He has secured 8483 kills in this process, managing a K/D ratio of 3.97.
Related – Amitbhai vs Ajjubhai: Who Has Better Stats In Free Fire In June 2021?
Ranked Stats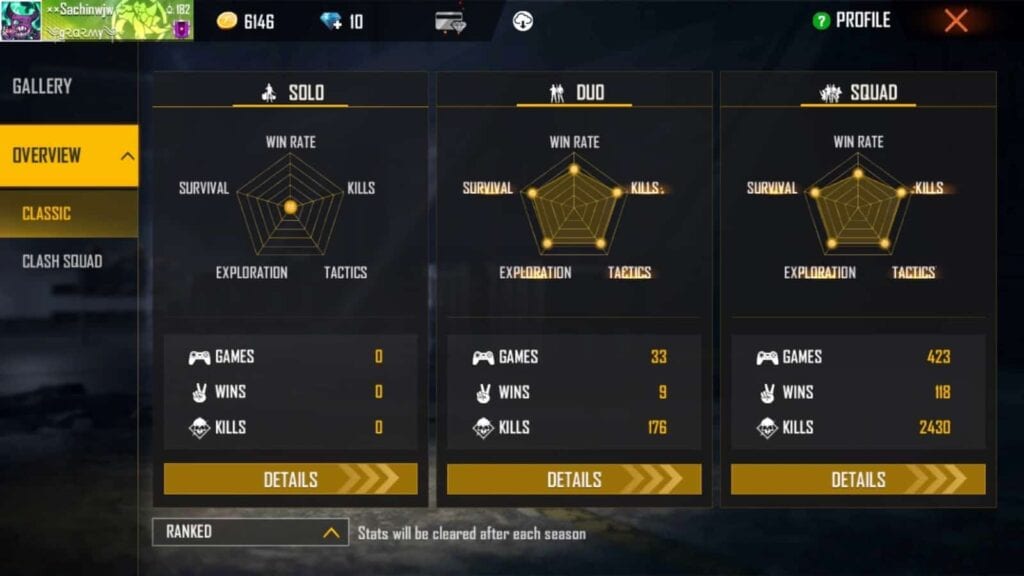 Skylord has played 423 matches in the current ranked season and has triumphed in 118, resulting in a win percentage of 62.46%. He has racked up 2430 frags, upholding a K/D ratio of 7.96.
He has played 33 duo games and has nine victories, converting to a win rate of 36.00%. He has 176 kills for a K/D ratio of 7.33.
He is yet to play his first solo ranked match in this ranked season.
Note: The stats in this article were recorded at the time of writing. They are subject to change as the content creator continues to play more games.
TL Sandip Gamer YouTube Channel
TL Sandi Gamer started his journey as a content creator on YouTube in mid 2019. Since then, he has regularly uploaded videos to bring a change to the Youtube Free Fire community. He has uploaded more than 190 videos on his channel and almost 288 thousand subscribers on his channel. He uploaded first video on his channel on 27 July 2019. His channel is still in the growing phase and will continue to grow on.
Follow our Instagram handle to participate in huge DJ Aloks Giveaway and to stay updated with every latest news of gaming and eSports scene.
Also Read – Free Fire: Top 10 Tactics And Tips To Become Top Player