The state of Manipur has a fine tradition of producing female weightlifters right from the days of multiple-time World Championship silver medalist Kunjarani Devi. Every edition of the Commonwealth Games starting from 2002 – the year when women's weightlifting was first introduced – has featured at least one gold medalist from the north-eastern state.
Name
Saikhom Mirabai Chanu
Date of Birth
8 August 1994
Birth Place
Imphal, Manipur
Sport/Event(s)
Women's Weightlifting (49 kg)
Major achievements
Gold at 2017 World Championships
Gold at 2018 Commonwealth Games
Silver at 2014 Commonwealth Games
Bronze at 2021 Asian Championships
Clean & Jerk World Record (119 kg)
Padma Shri (2018)
Rajiv Gandhi Khel Ratna (2018)
Unfortunately none of this success could translate to the World or Asian stage. Despite Kunjarani's exploits and Karnam Malleshwari's historic bronze at Sydney 2000, the sport of weightlifting in India was for long mired in the haze of federation politics and doping controversies.
Rise of Mirabai Chanu and Rio heartbreak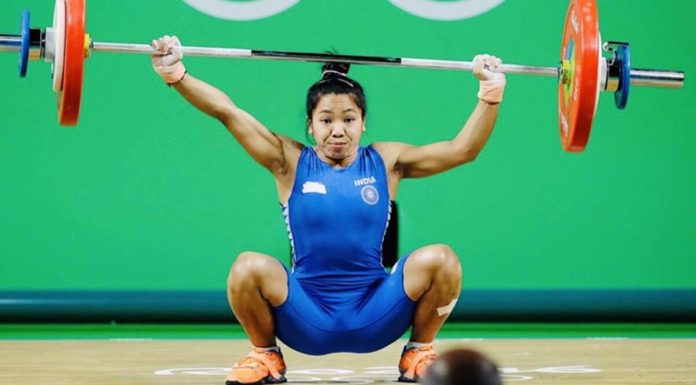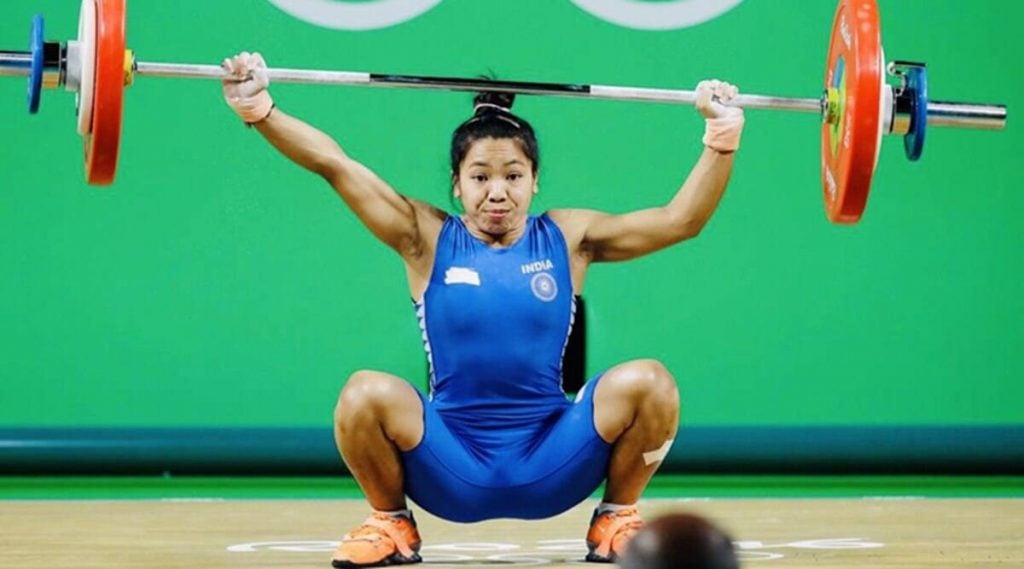 All this was before the emergence of Saikhom Mirabai Chanu in 2014. At the Glasgow CWGs that year, the then 20-year old Mirabai lifted 75 kg in Snatch and 95 kg in Clean & Jerk in the 48 kg event for a total lift of 170 kg. This was enough to clinch a silver in her debut appearance, just behind the gold medalist and fellow Manipuri Sanjita Chanu.
This modest beginning set the platform for a spectacular rise. At the 2016 Olympic selection trials held in Patiala, Mirabai stunned everyone by lifting 85 kg in Snatch and 107 kg in C&J for a total of 192 kg. This was a new National Record in Women's 48kg, breaking the old one of 190 kg set by her idol Kunjarani at Athens 2004.
Though there were whispers of a potential surprise medal at Rio 2016, a nervy Mirabai could only muster a best of 82 kg in Snatch and no clean lift in C&J. In this disappointment she was not alone and was joined by compatriots across different sports who flattered to deceive at the biggest sporting stage.
Life post Rio Olympics
At the 2017 World Championships though, she more than made up for the Rio disaster and how! By lifting a total of 194 kg – 85 kg in Snatch and 109 kg in C&J – she became only the second Indian to become a World Weightlifting Champion and the first since Malleshwari in 1995. This was a dazzling performance, rarely seen among Indians at a global stage.
More top-of-the-podium moments occurred in 2018. Mirabai put up a masterclass in weightlifting for her competitors at the 2018 Gold Coast CWGs. Her lifts of 86 kg in Snatch, 110 kg in C&J and 196 kg overall set a new Games Record, National Record and Commonwealth Record on the very first day of the Games and set the tone for rest of the Indian contingent.
Injury struggles and record breaking performances post injury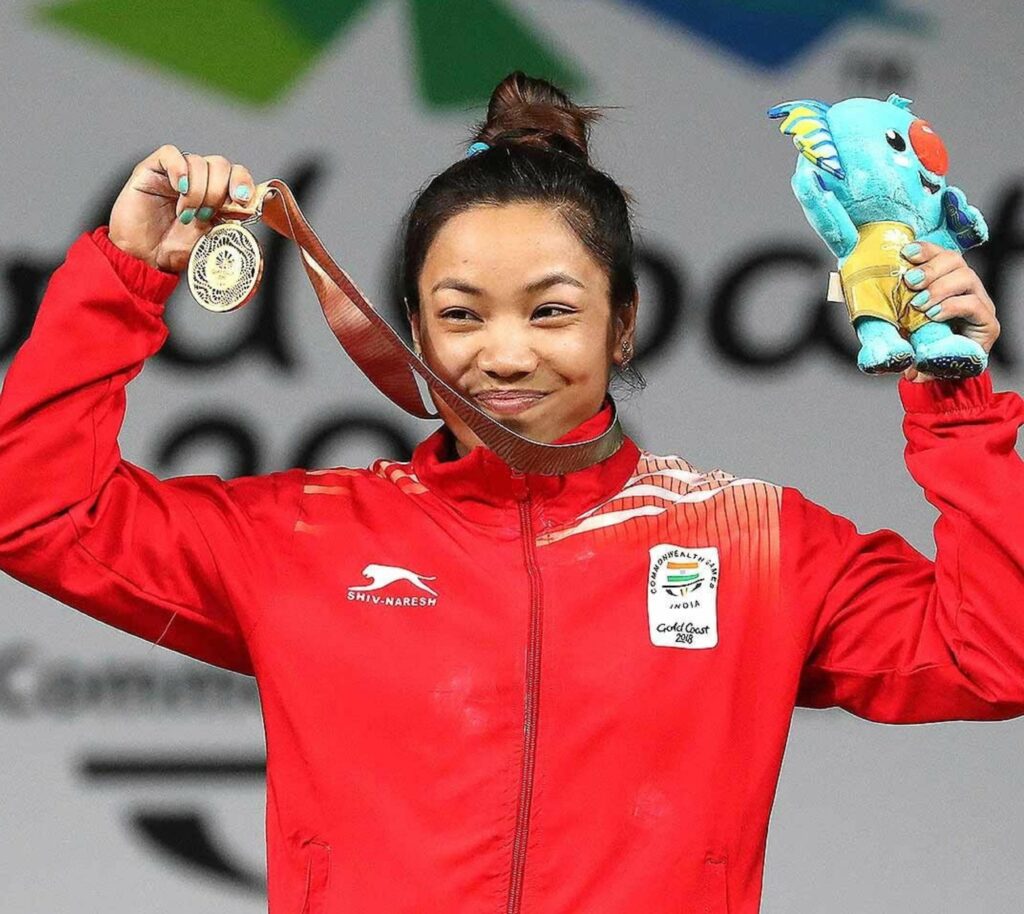 Mirabai had to miss the 2018 Asian Games owing to injury. On her return in 2019 though, she managed to break her own NR by lifting 199 kg at the Asian Championships and going above 200 kg for the first time at the Pattaya World Championships in Women's 49 kg. Both performances were only good enough for a 4th place finish, such is the level of competition in the 49 kg event.
However at Tokyo, Mirabai has more than a realistic chance of a podium place. Apart from her obvious talent, there are two factors going in her favour. First, the North Korean withdrawal from the Games means that Ri Song-gum, the 2019 Asian and World medalist would not be participating.
Second, IWF rules stipulate that a maximum of four athletes per nation can be sent in each gender category for the Games and only one athlete per weight category. This means that only one of the two Chinese lifters (Hou Zhihui and Jiang Huihua) who finished ahead of Mirabai at the 2019 Worlds can participate.
The stars have aligned for Mirabai to get to the podium at Tokyo. Only a sudden injury, loss of form or a Rio-like attack of stage fright can prevent her from clinching a historic medal. No wonder she is one of the top Indian medal contenders.
Speaking of injuries, Mirabai can also list a comeback from a career-threatening injury as one of her inspirational achievements. Bogged down by the pandemic for much of 2020, Mirabai also suffered from a relapse of the chronic injury that had plagued her in 2018. Nothing other than a trip to USA and consultation with a renowned physiotherapist would cure her of the constant pain.
Post-rehab, Mirabai has picked up from where she left off in 2019. Her trend of bettering herself at every prestigious international competition continued recently at the 2021 Asian Championships held in Tashkent. Here she not only picked up a bronze for a total lift of 205 kg but also set a new C&J World Record of 119 kg in the process.
From a jittery youngster at Rio to a confident and focused international athlete, the diminutive and unassuming Mirabai Chanu has come a long way. As Indian fans battle a year and a half of the pandemic, Mirabai has a great chance of bringing a smile to the faces on the very first day of competition namely July 24th 2021.
Also Read: Countdown to Tokyo Olympics: Know your Olympian – Bajrang Punia