In a country obsessed with Cricket, athletes from different sports have time and again brought glory to the nation. Practising, competing, and conquering away from all limelight, a few athletes unfolded into legends and won laurels with their hard work, determination, and grit. So, we bring you the stories of 7 such Indian athletes who are ready to battle their way to success in the Olympics.
1) Bajrang Punia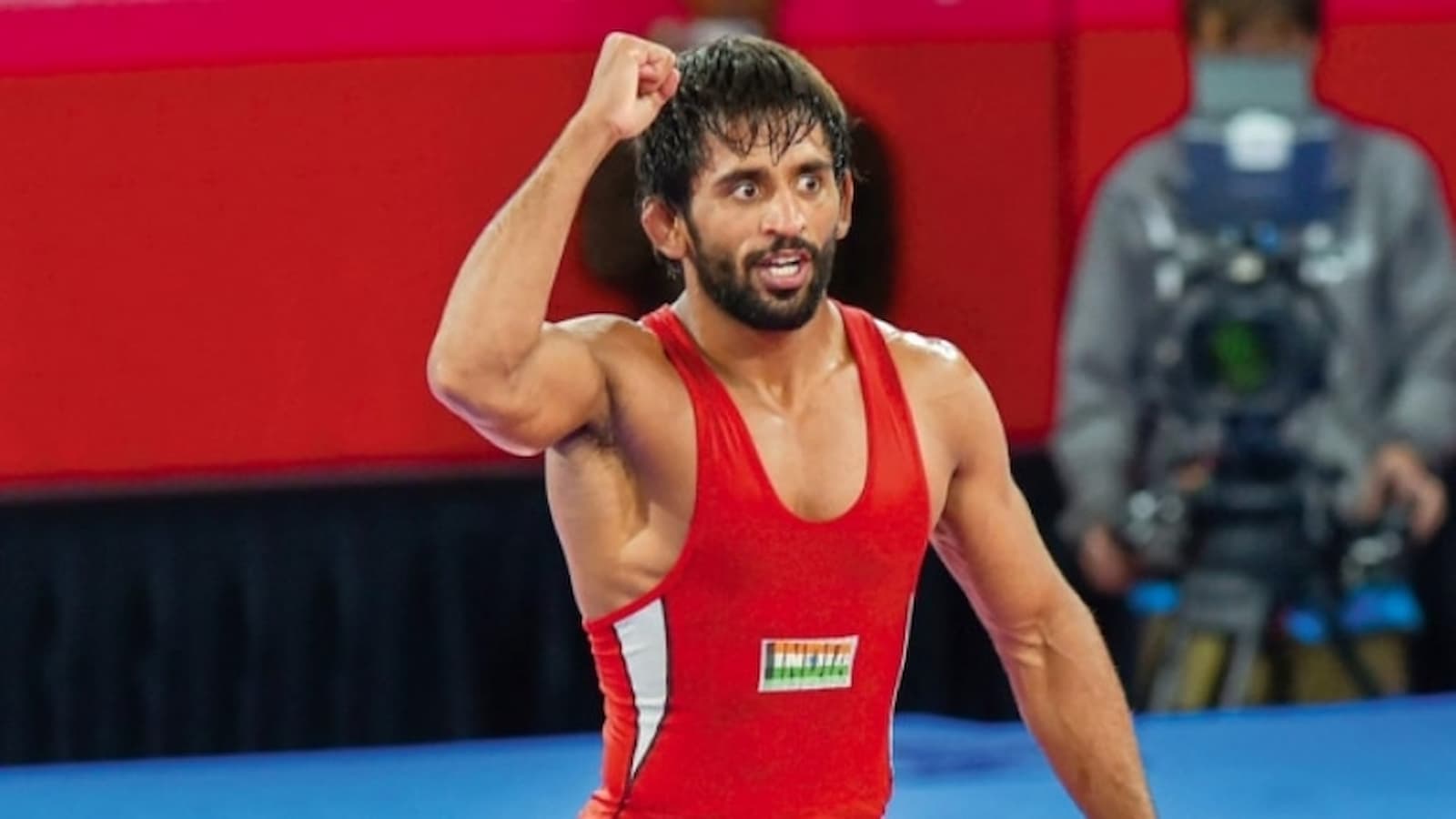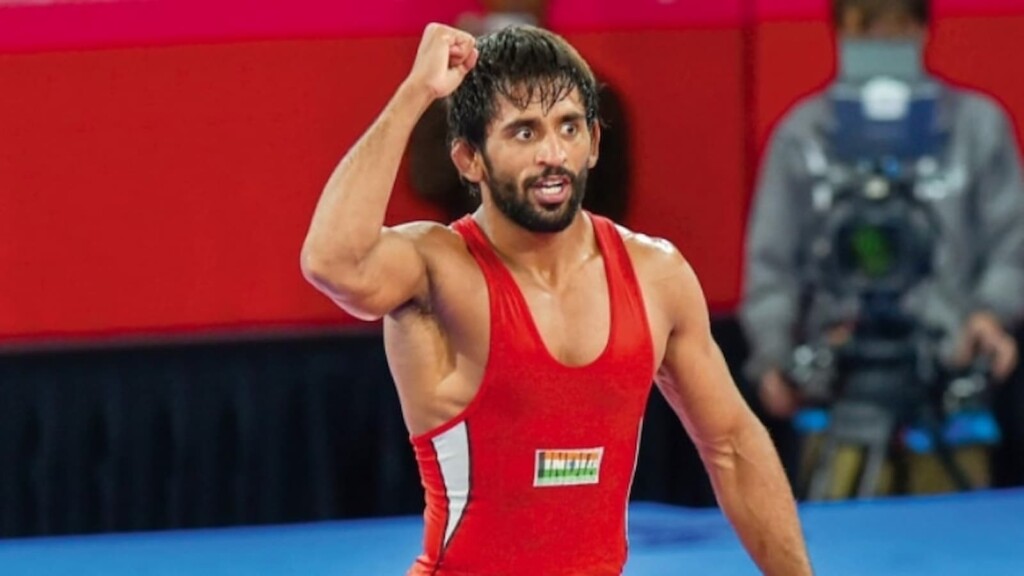 Bajrang Punia is a freestyle wrestler. Hailing from Jhajjar, Haryana, the cradle of Indian wrestling. He grabbed a silver medal at Asian Championships in 2014 and the same year, he won a silver medal at Asian Games, 2014, held at Incheon. He has bagged gold medals in the 2017 and 2018 Asian games and then the 2018 Commonwealth games. In 2019, he won a bronze in the World Championships.
Bajrang Punia is leaving no stone unturned for the upcoming Tokyo Olympics. Last month he even decided to deactivate his social media accounts so that he could focus more on his preparation. His determination and consistent efforts towards his training. There are never any shortcuts to success, but hard work complimented with the desire to achieve and determination, gets you motivated to get after your goal. He displays the same kind of energy and hence, could get a medal for India by his outstanding performance.
2) Saikhom Mirabai Chanu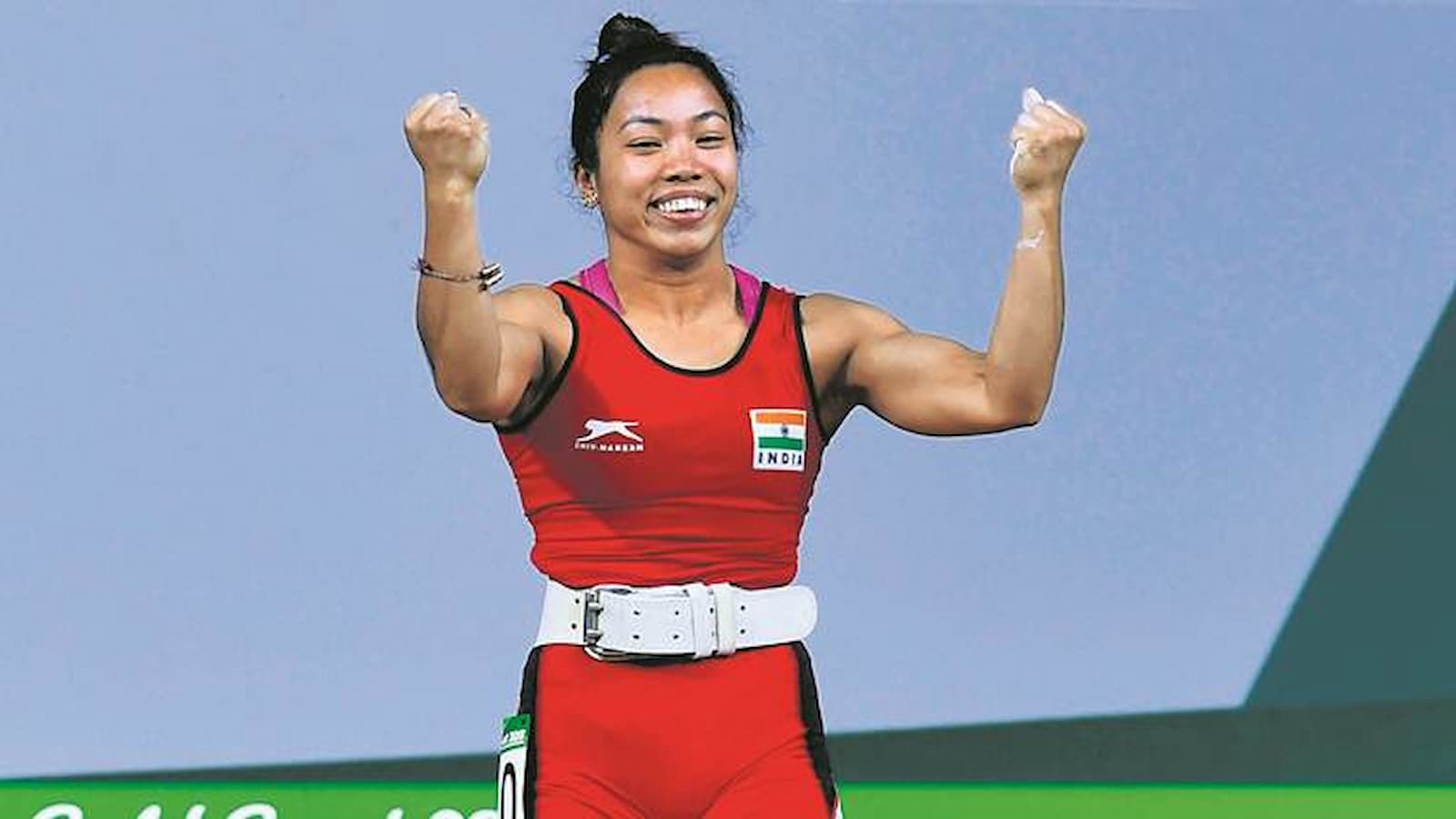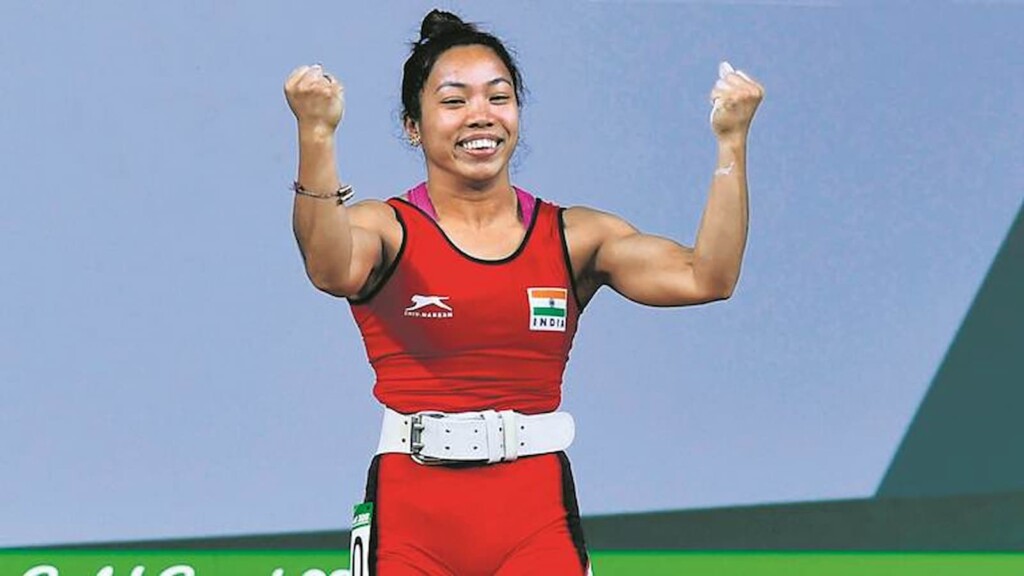 Mirabai Chanu is a weightlifter. She is seen regularly in international events since 2014 in the 48 kg category. Her focus is completely on the game, and she knows she cannot afford to put on a wrong foot which spoils her years of persistent hard work. Already billed as one of India's brightest hopes at the Summer Games, the 26-year-old Mirabai can set the tone for the Indian contingent.
The buzz is, she is sure of a medal at the Tokyo Olympics. With a few months left, Mirabai is all ready to set a new record. Despite coping with exhausting training schedules, injuries and personal adversity, she can cross the 90-mark in Snatch and has been touching 119 in Clean and Jerk. With such accomplishments, Mirabai raises hope for an Olympic medal.
3) Vinesh Phogat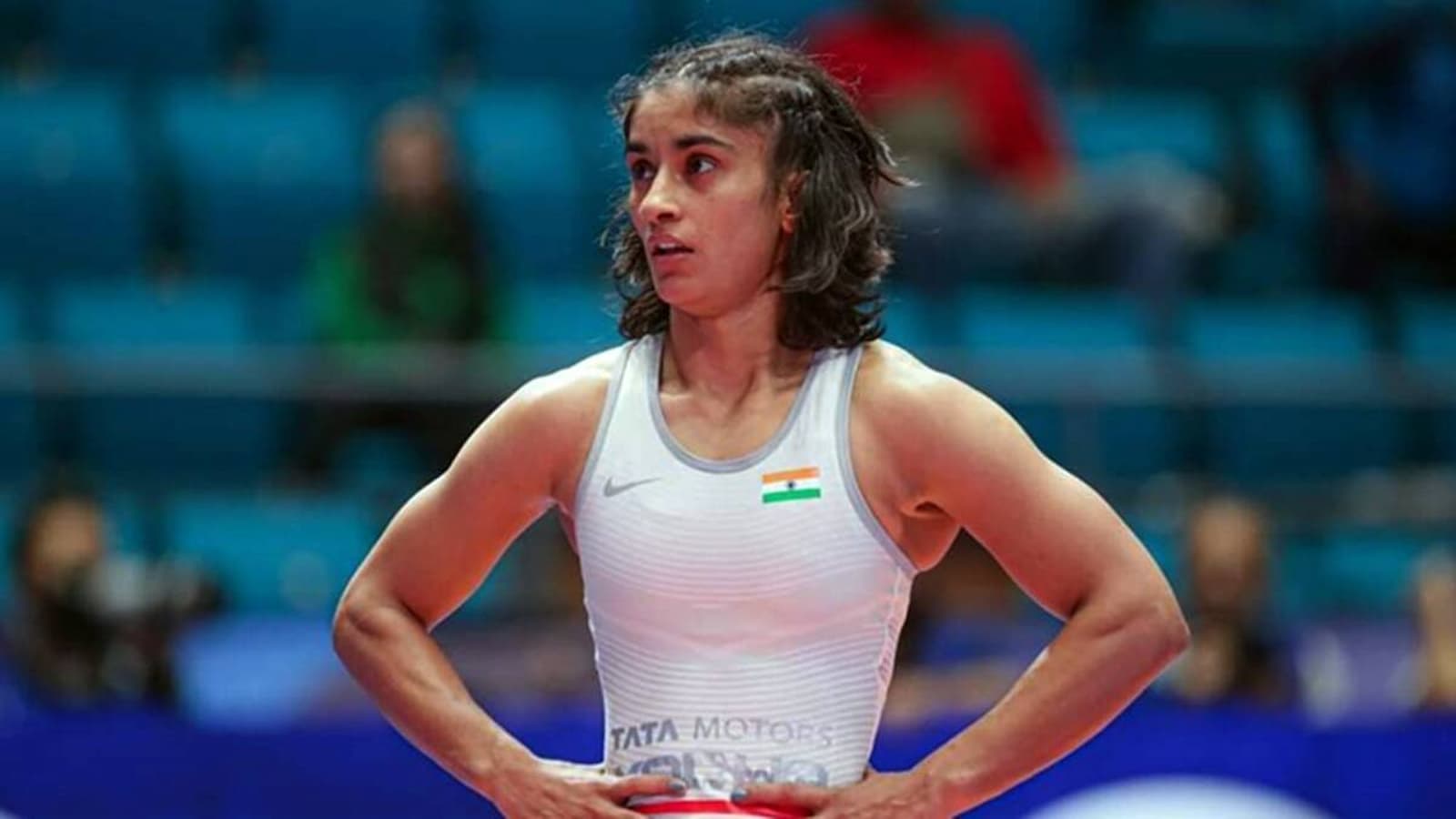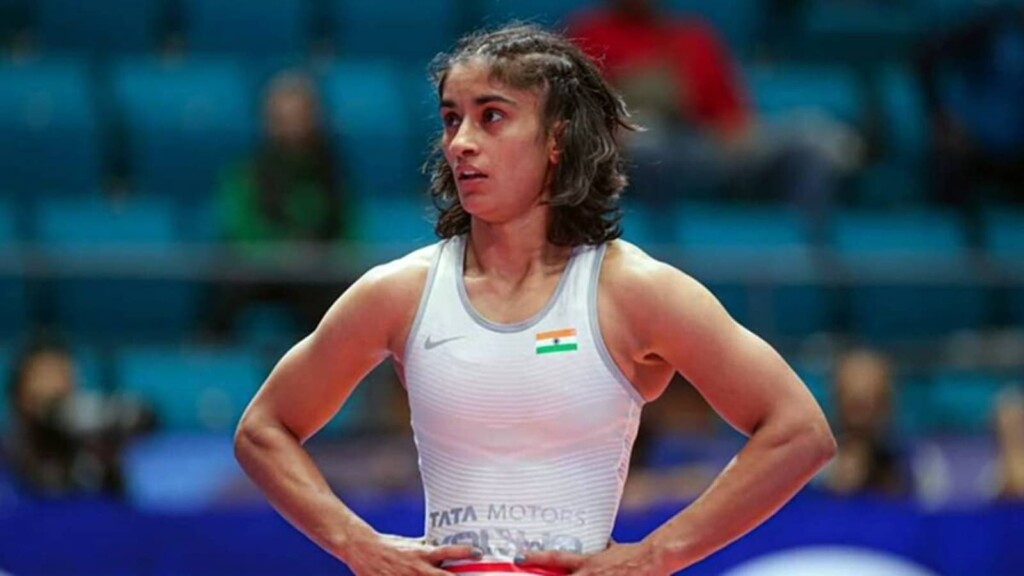 Vinesh Phogat is the first Indian woman wrestler to win Gold in both Commonwealth and Asian games. Five years back, wrestler Vinesh Phogat was one of India's brightest medal prospects at the 2016 Rio Games, but destiny played its own games, as the Haryana girl returned on a stretcher after suffering a knee injury during her quarterfinal. Sports can be a metaphor for life. No one knows what's around the corner. Negative remarks or setbacks can have a serious and long-lasting effect on the brain of a sportsman and affect her determination, but not for Vinesh. she returned to the mat just five months after undergoing surgery and proper rehabilitation. She even bagged a silver at the Asian wrestling championship, and she qualified for the 2020 edition with a maiden World Championship medal.
It wouldn't be easy for her to avenge the 2016 disappointment, but all her ups and downs have made her stronger. She is ready to face any negative situation that crosses her way now. Her determination to deal with setbacks is what she requires now to ace the upcoming Olympics. This consistent effort makes her most likely medal prospect among India's women wrestlers and will look to make happier memories in Tokyo.
4) Saurabh Chaudhary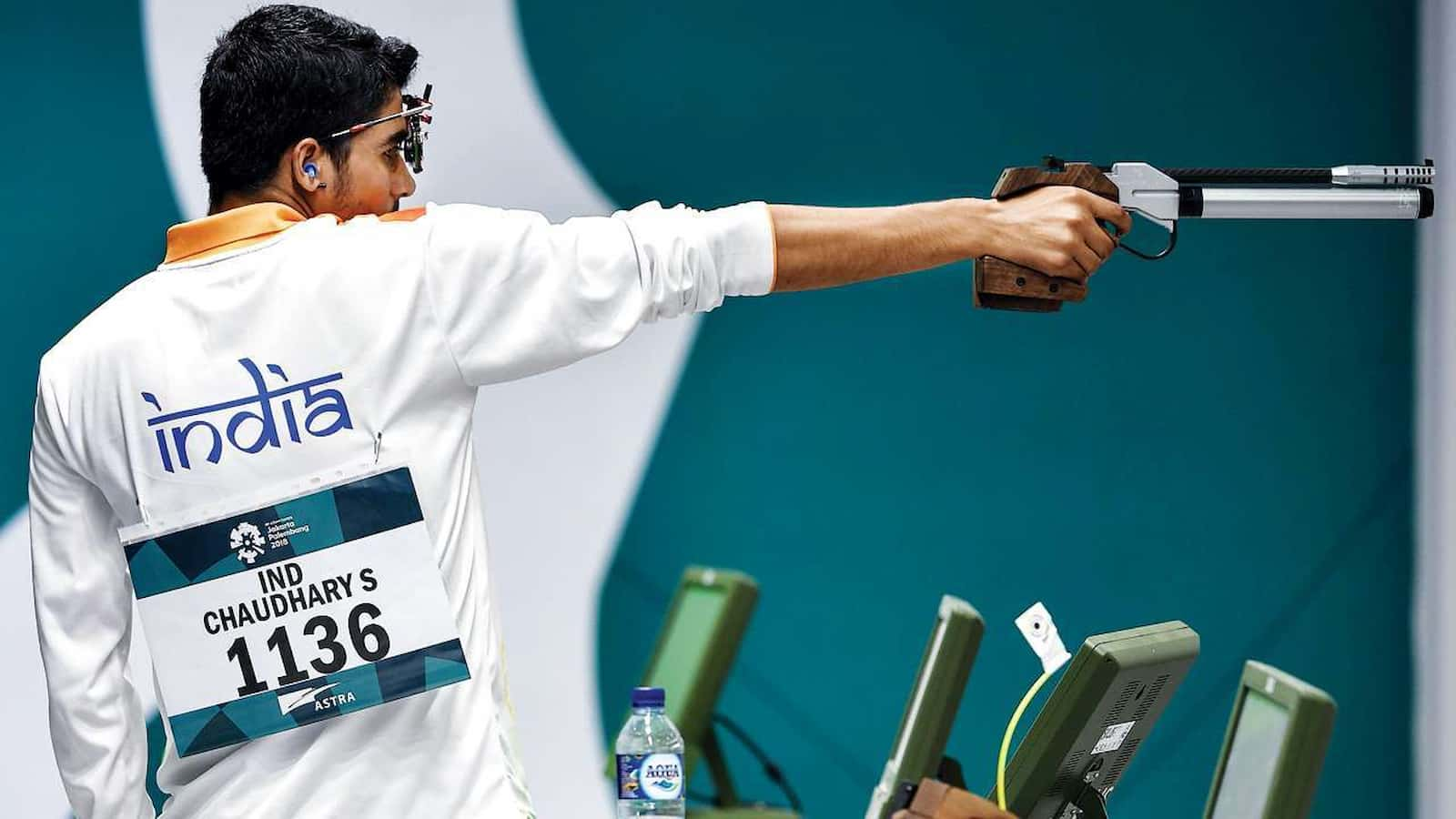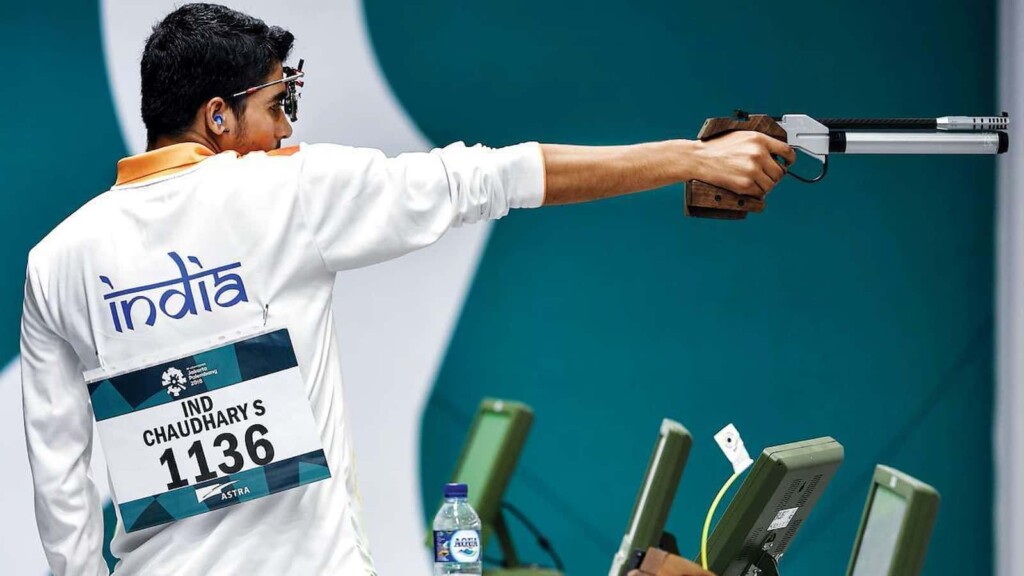 Saurabh Chaudhary is a sport shooter. He won the gold medal at the 2018 Asian Games in 10 m Air Pistol. The current World No. 2 in the 10m men's air pistol, Chaudhary, is 13 years junior to fellow countryman and World No. 1 Abhishek Verma. This clearly shows the progress he has made despite his young age. His achievements speak for themselves.
Consistency is what he has in store. Since competing for the first time as a senior in 2018, he's made the final of every tournament he's qualified in which is a record in itself. Even his lowest qualification score since then has been 581 (2019 World Cup Finals) which would have seen him qualify in fourth place for the finals of the 2016 Olympics. It requires a lot of perseverance to gain such achievements. The most important thing in sports is to never give up and such thoughts would definitely help him win.
5) Manu Bhaker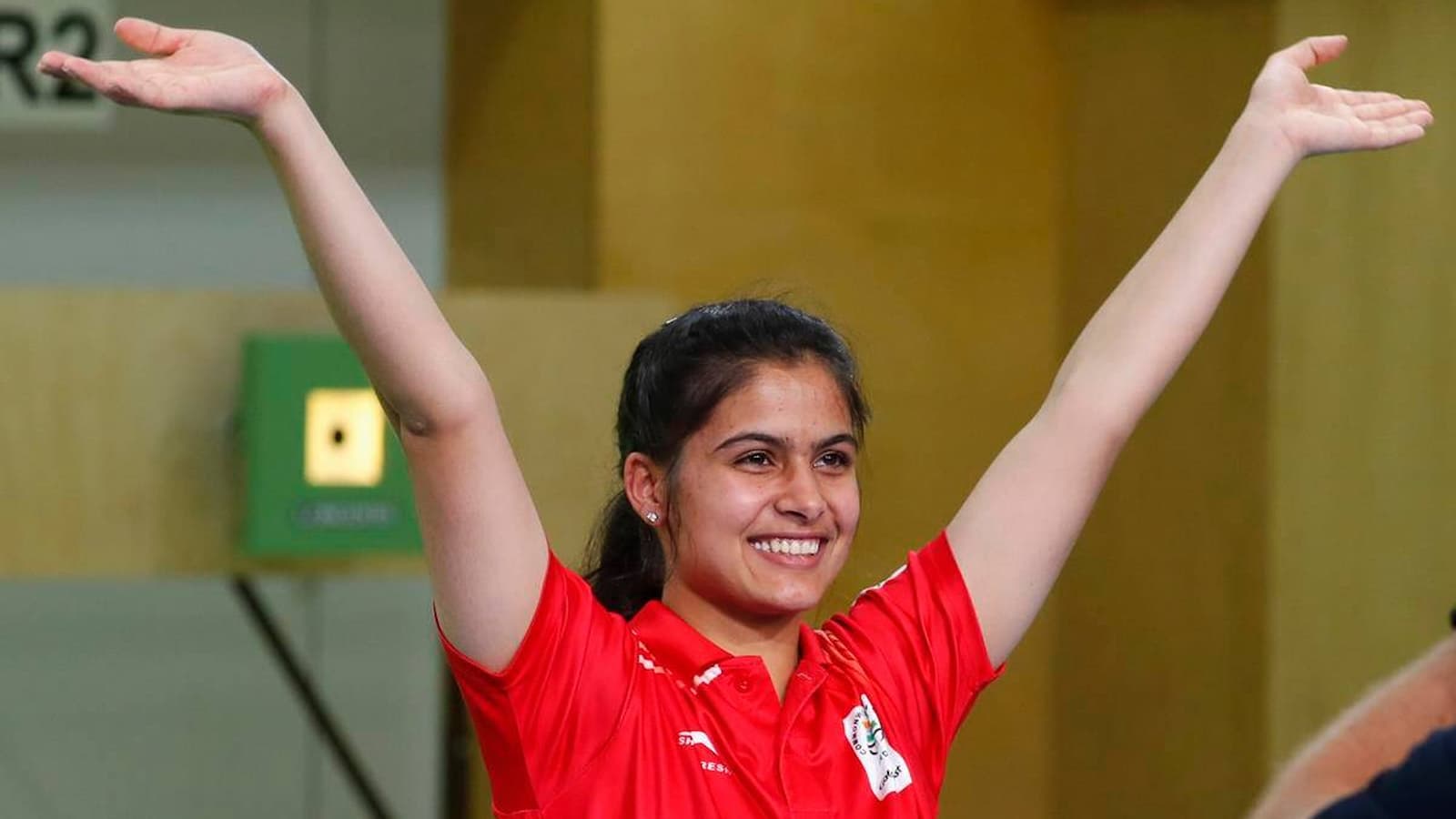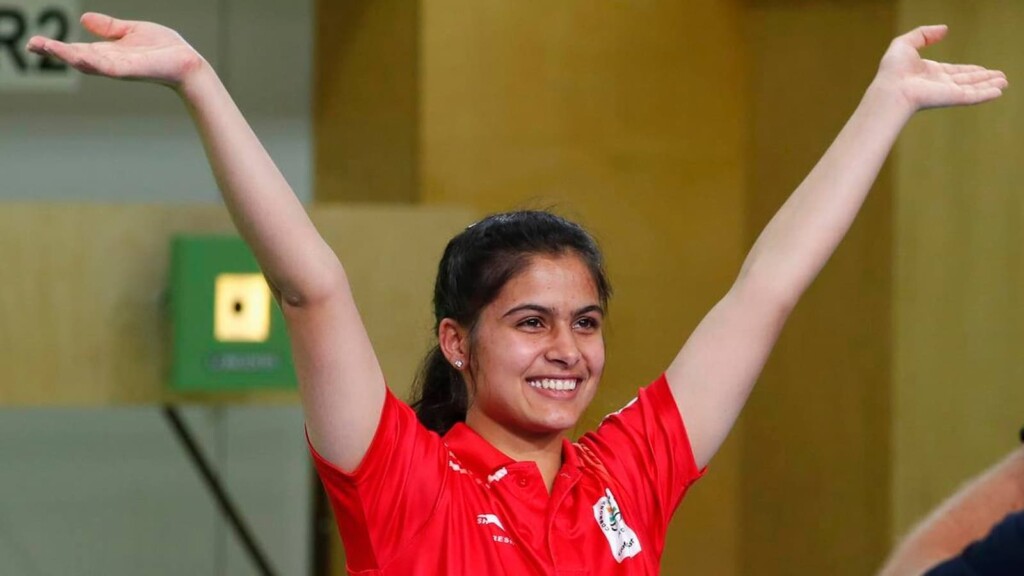 Manu Bhaker is an Indian Olympian who plays airgun shooting. She represented India at the 2018 ISSF World Cup and won two gold medals. She is the youngest Indian to win a gold medal at the ISSF World Cup. Teenage shooting sensation Manu Bhaker will be the only Indian shooter participating in three events in Tokyo.
She is a part of the mixed team, as well as the 10m and 25m individual women's air pistol. 10m air pistol is definitely her forte, with all her major honours coming in it. And it's hard to believe that she is just 19-years-old! Her efforts, ambition, discipline and training from an early age, has made her reach this position.
If there's anything likelier than the prospect of Saurabh Choudhary winning a medal at the Olympics, it would be the mixed team pairing of Saurabh Choudhary and Manu Bhaker.
India's golden shooting combination is all set for the Tokyo challenge. When they were mixed at the ISSF World Cup here in 2019, the two teenagers had a different kind of pressure for the international tournaments. Still, they came out on top, winning a gold medal and over a course of a year. We hope the same enthusiasm and confidence from them in their upcoming challenge.
6) Elavenil Valarivan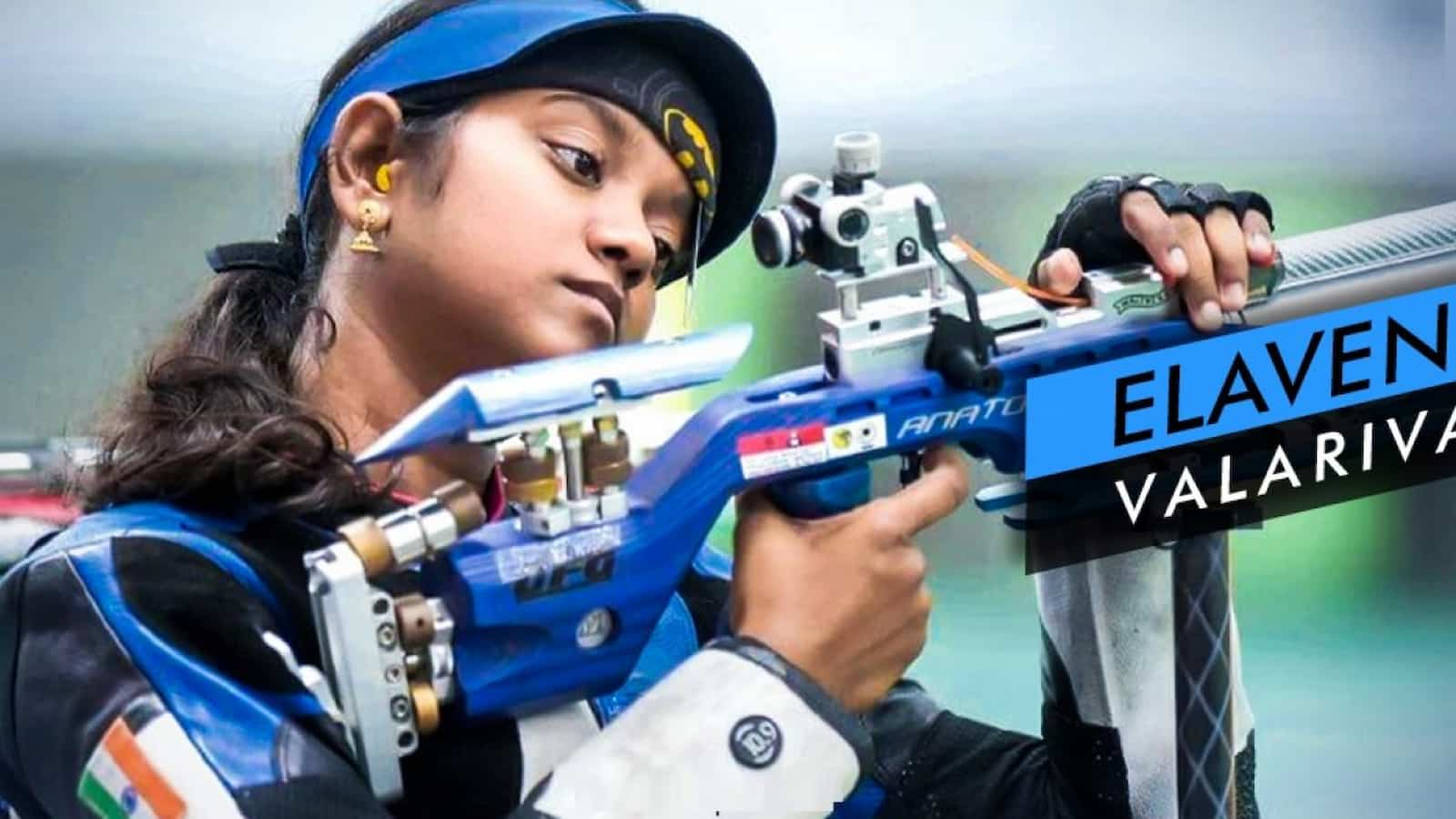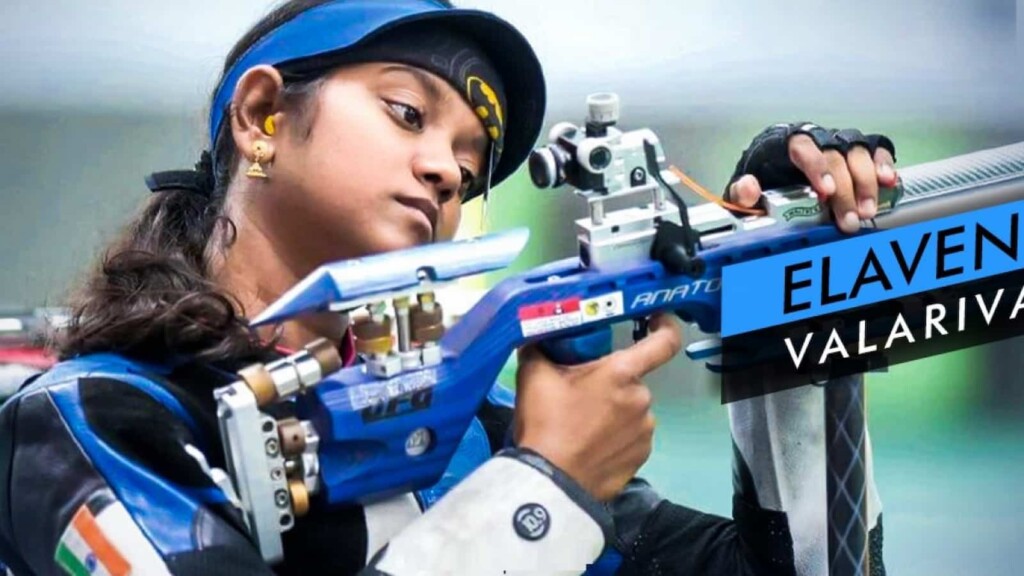 Elavenil Valarivan will compete as Chinki Yadav's replacement in the 10m Air Rifle category. She is the World No. 1 in her event and will also be a part of the mixed team. The 21-year-old first caught the eye in the ISSF Junior World Cup 2018 in Sydney. Followed by three gold medals in Suhl, Germany.
She has seamlessly converted her success since participating in the senior events. Valarivan claimed back-to-back gold medals in the ISSF World Cup 2019, first in Rio de Janeiro, Brazil and then in Putian, China. Despite air pistol events bearing more chances of an Olympic medal for India, she is India's best bet in the air rifles category.
Despite the pandemic, her target remains the same, just the process has changed. She has her mentor and coach to guide her to ace the Olympics. All she needs is to follow them in a disciplined manner. Nothing can stop a sportsperson from achieving what they want. Her will and determination to succeed in her field will help her bag a medal for India.
7) Amit Panghal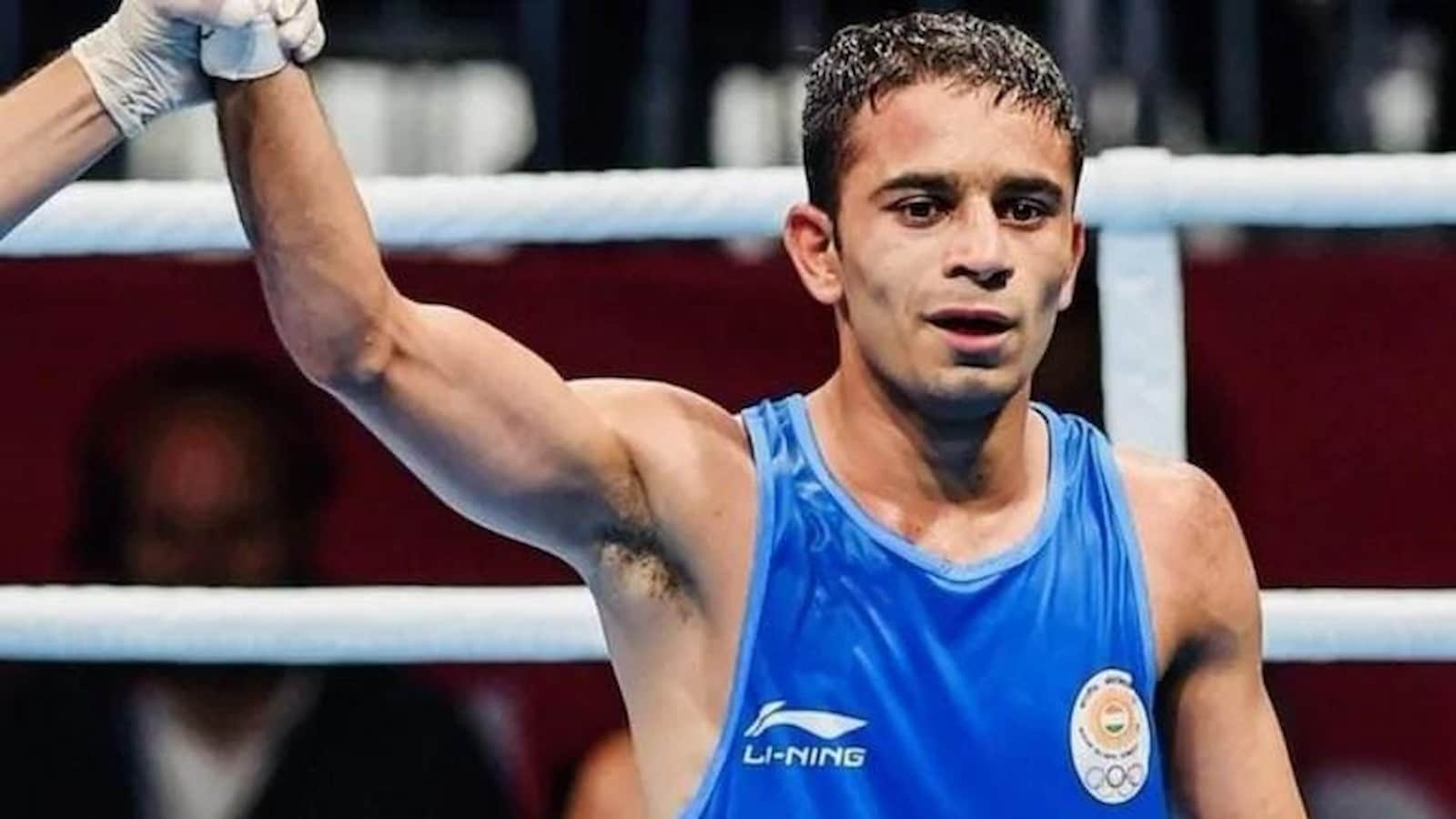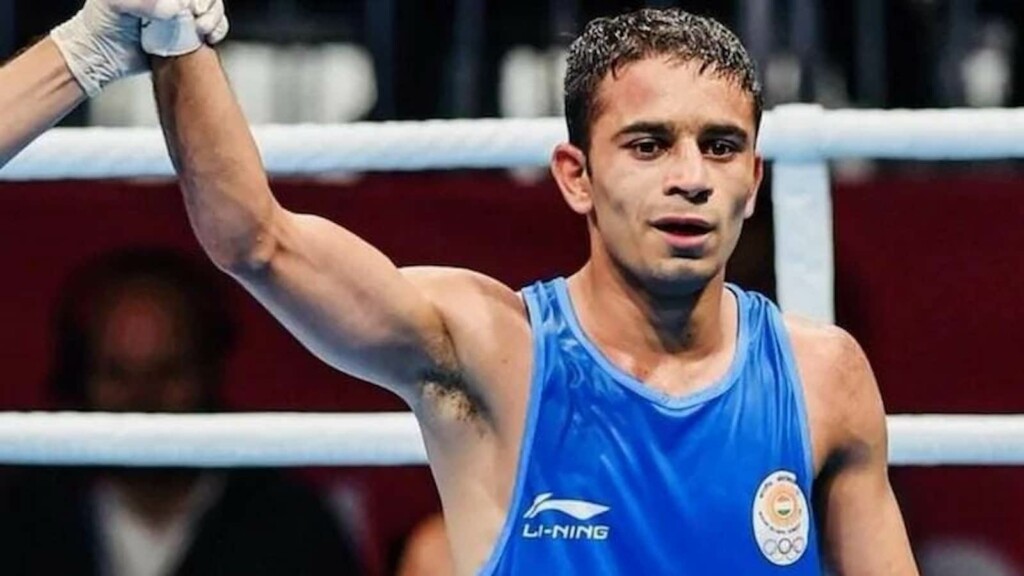 Amit Panghal is an Indian boxer. He won a silver medal at the 2019 AIBA World Boxing Championships in the Flyweight division. Panghal won a gold medal in Boxing World Cup 2020.
A good sportsperson is well aware of his strengths and weakness. Amit Panghal is the epitome of continuous work towards his weaknesses which would help him clinch another medal. He faces a lot of tall boxers, so he needs to improve his reach and increase his power. He considered the free time due to the delay in Olympics as a plus point and worked hard on those aspects. The best part is that he feels that he has eradicated a few of his weaknesses. He's got that extraordinary ability to work smartly and make plays that mere mortals like us can only dream about. The pain he feels today will be his strength tomorrow.
Also Read: Sushil Kumar arrested by Delhi Police; sources say wrestler 'acted like a trained criminal'
Also Read: Countdown to Tokyo Olympics: Know your Olympian – Bajrang Punia