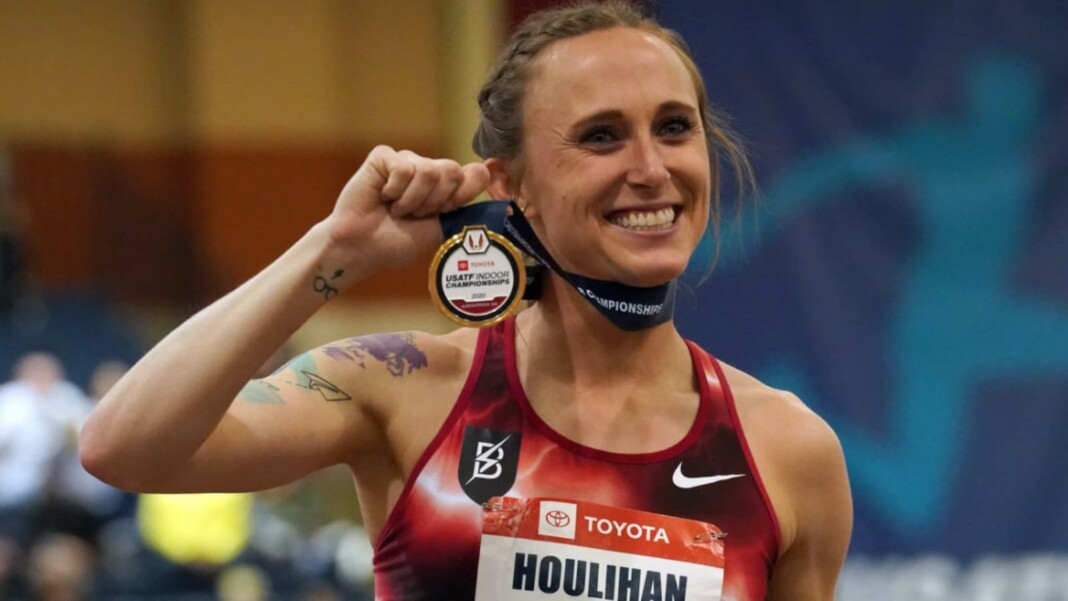 Shelby Houlihan is an American distance runner, who holds the US national record for 1500 m as well as 5000 m. Being a Tokyo Olympic hopeful, she received a 4 year ban from the Athletics Integrity Unit for testing positive for an anabolic steroid called nandrolone.
With the US Olympic Track and Field trials coming soon, the Athletics Integrity Unit informed her in January a World Anti-Doping Agency (WADA) test showed an "adverse analytical finding" for nandrolone. This comes as a disappointment, as Houlihan competed in the Rio Olympics and was a serious medal contender in the upcoming Tokyo Olympics.
Houlihan won the 1,500m and 5,000m at the USA Outdoor Track and Field Championships in 2019, and there are speculations that the test was a false positive.
I did everything I could to prove my innocence: said Shelby Houlihan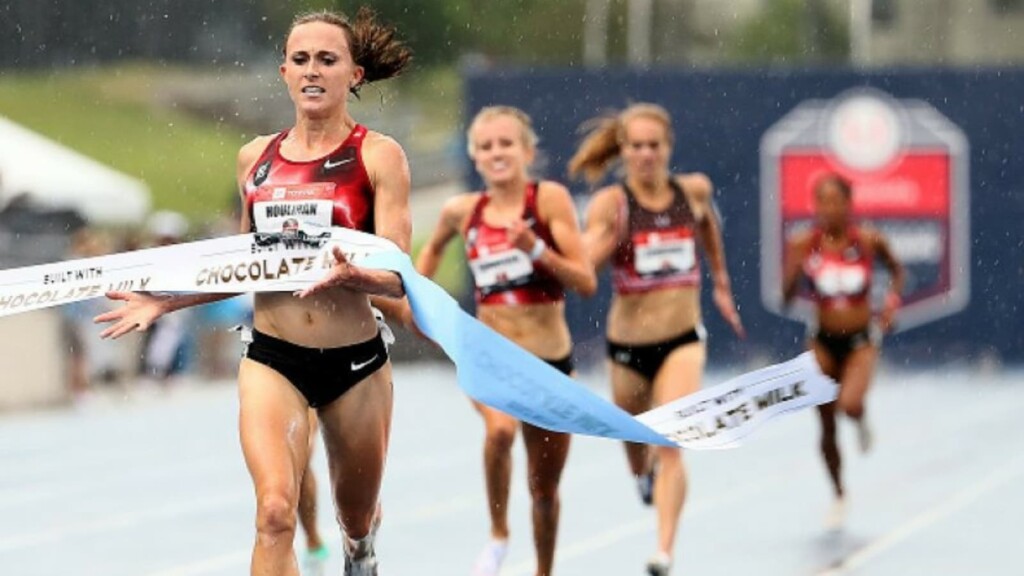 Upon doing some research, Houlihan came to the realisation that the false positive could have been because she ate pork the night before the drug test, a fact that has been understood by the World World Anti-Doping Agency.
"I did everything I could to prove my innocence. I passed a polygraph test. I had my hair sampled by one of the world's foremost toxicologists," she said in a statement explaining herself. "WADA agreed that test proved there was no build up of this substance in my body, which there would have been if I were taking it regularly."
"I want to be very clear. I have never taken any performance enhancing substances," Houlihan wrote, "And that includes that of which I am being accused. I believe in the sport and pushing your body to the limit just to see where the limit is. I'm not interested in cheating. I don't do this for the accolades, money, or for people to know my name. I do this because I love it. I have so much fun doing it and it's always the best part of my day."
She will continue to fight for her innocence she said, in a heart breaking video she posted. Her hopes for the Tokyo Olympics have been crushed, following the 4 year ban. Houlihan finished at an admirable 11th place at the Rio Olymics. She set the U.S. record in the 1,500 meters (3:54.99) at the 2019 World Championships, and in the 5,000 meters (14:23.92) in July 2020.
Also read: Athletics: Top 5 contenders for men's 100m gold at Tokyo Olympics