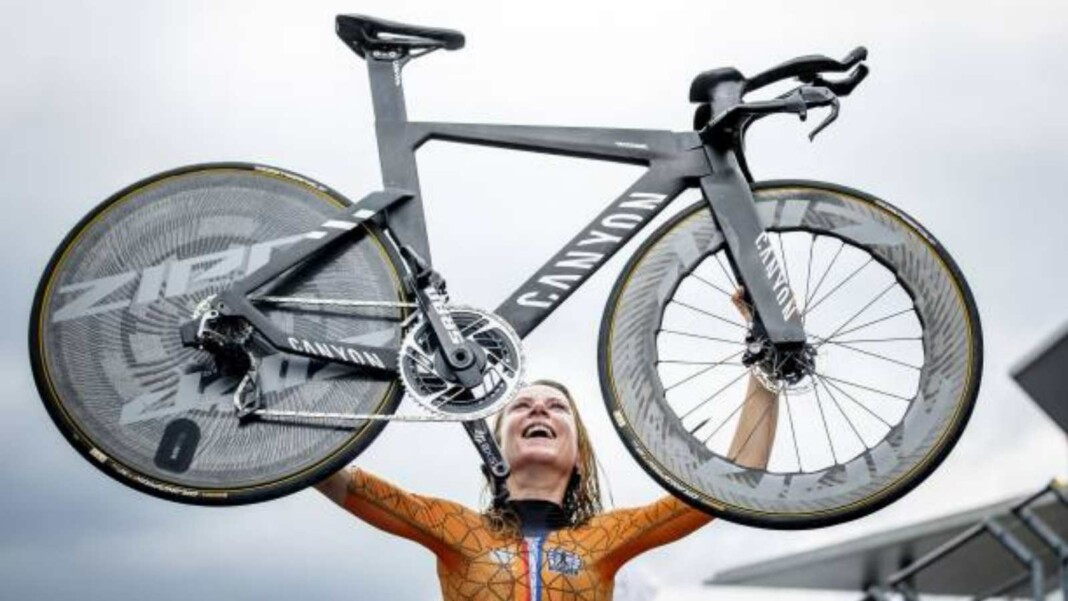 It was a flow of emotions for Dutch Annemiek van Vleuten at the Fuji International Speedway as she won the Gold medal in the women's time trial at the Cycling road event. Annemiek, who is one of the best in her field was disappointed with herself three days back, when she won silver in the road race. The Dutch was devastated after she finished second, behind Anna Kiesenhofer. More than disappointed, her expressions were that of embarrassment as she forced herself up the podium.
But like a champion, she bounced back in the time trial event, winning gold by a huge margin. She finished with a time of 30 minutes, 13.49 seconds, nearly a full minute ahead of second-place Marlen Reusser of Switzerland and a minute ahead of third-place countrywoman Anna van der Breggen.
Annemiek had two disappointing outings at London 2012 and Rio 2016 but will now go home as a double Olympic medallist. But what will hurt he most is the fact that she could've won the gold in the road race too but it wasn't to be because of a communication error.
"If I went home with a silver medal in the road race, I still would have been a happy person," van Vleuten said her emphatic win. "For the people around me, now they will say I have everything."
Her teammate and Rio 2016 road race winner, Anna van der Breggen too expressed her delight for Annemiek. "I'm so happy for Annemiek,.It was a great day for us," van der Breggen said, who won bronze in the time trial this time.
Dutch supremacy on road in the last 6 Olympics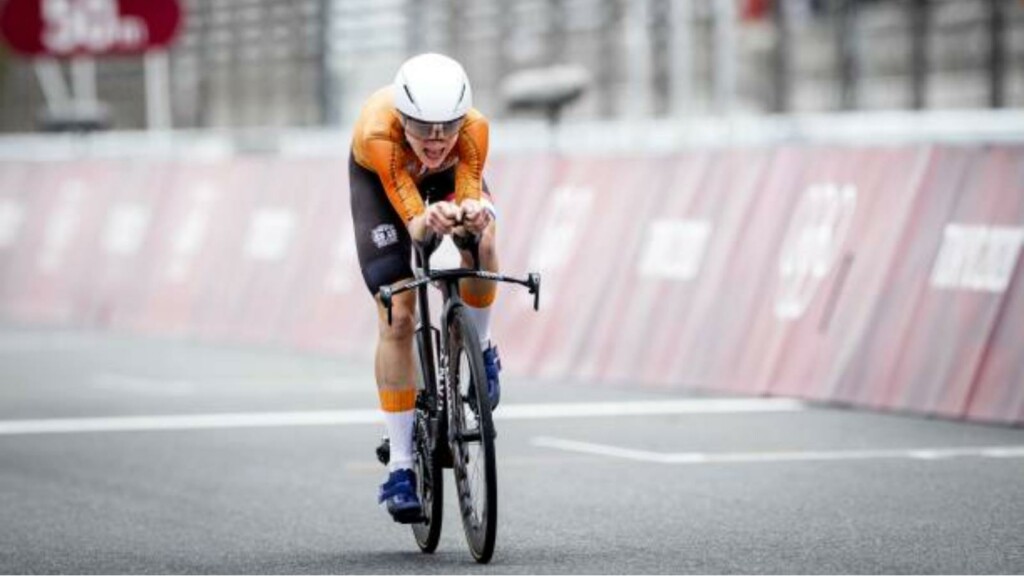 In an event in which the USA have mostly been No.1, Netherlands done pretty well over the last 6 Olympics. Van Vleuten's gold in Tokyo was the first for the Netherlands in time trial since Leontien van Moorsel won back-to-back titles in Sydney 2000 and Athens 2004. The Dutch not only won the Gold, but had a double podium finish with Anna van der Breggen winning bronze. Van der Breggen also won the bronze medal in Rio alongwith Gold in the road race.
The Dutch currently have bagged 5 of the 18 medals up for grabs over the last 6 Olympic games, a very good record for a sport full of upsets and uncertainities.
Also read: Olympic Record! Caeleb Dressel Delivers in an Exciting Finish against Kyle Chalmers in Men's 100m Freestyle