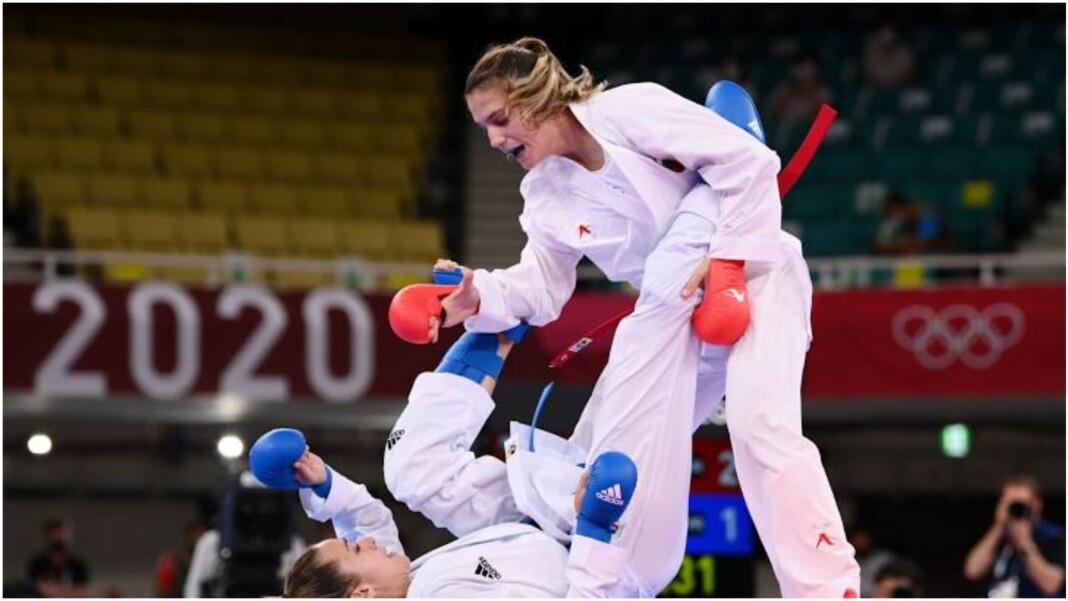 Day 13 of the Tokyo Olympics had a tightly packed Karate schedule. The day kicked off with the Women's Kata Elimination Round and the Ranking Round. It was followed by Men's 67kg Kumite Elimination round. The last Elimination round scheduled for the day was the Women's 55kg Kumite.
Bettina Plank, Ivet Goranova, Anzhelika Terliuga and Wen Tzu-yun made it to the semi-finals, with a medal assured for all four. In the first semi-final bout Bettina Plank took on Ivet Goranova, and Terliuga faced off against Tzu-yun in the second semi-final. The loser of the semi-finals will have to settle for Bronze, while the winner advances to the Gold medal match.
Karate Live Results – Bronze Medal Bout 1: Bettina Plank of Austria bags Bronze medal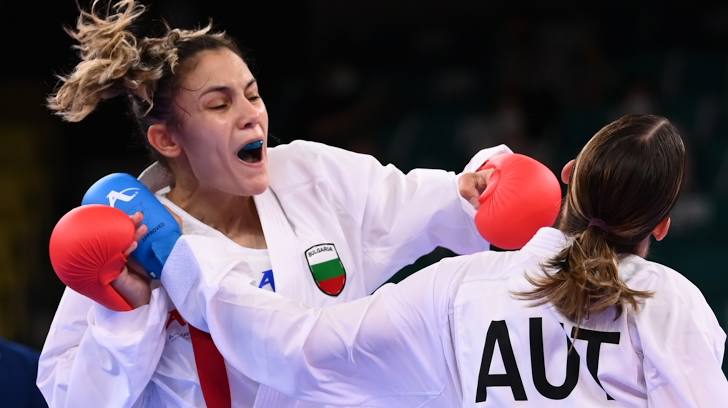 In the first bronze medal bout in the women's 55kg Kumite Bettina Plank of Austria took on Ivet Goranova of Bulgaria. In a close contest, Goranova edged out Plank scoring 4-3 to move to the finals. Plank had to settle for a Bronze medal.
Karate Live Results – Bronze medal bout 2: Wen Tzu-yun of Chinese Taipei settles for Bronze medal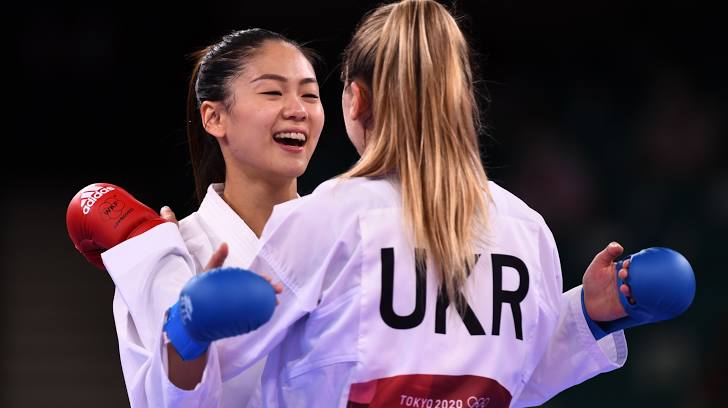 The favourite Anzhelika Terliuga of Ukraine took on Wen Tzu-yun of Chinese Taipei, another favorite to win the title. The two were inseparable. Finally it was Terliuga who made it to the finals. The scores read 4-4 after the stipulated time, and it went to the judges decision to declare the winner. Wen Tzu-yun had to settle for the Bronze medal.
Karate Live Results – Gold Medal Bout: Ivet Goranova of Bulgaria eases past Anzhelika Terliuga to win the Gold Medal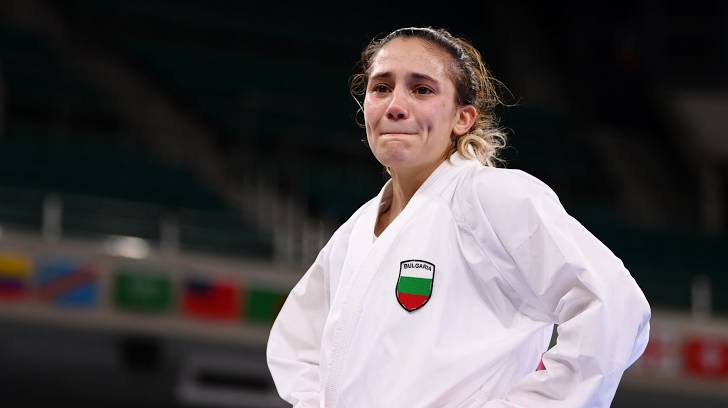 World No.1 Anzhelika Terliuga took on Ivet Goranova (Ranked number 13) in the Gold medal bout. The Bulgarian, Goranova had little to no trouble, seeing off the favourite from Ukraine. The 2019 European Champion won Bulgaria's first-ever Gold medal at the 2020 Olympics.
Also Read: What are Kata and Kumite the two forms in Karate?
Also Read: "Give me time guys"- Wheelchair Boxing match featuring Conor McGregor has been postponed