After five long years, the Olympics are back. The Tokyo Olympics aims to serve as a ray of hope for a world ravaged by the deadly virus. The first of the many to come medal events were played today which saw athletes add their countries medal tallies. For India, Mirabai Chanu scripted history by bagging the bronze medal in the women's 49kg category in weightlifting.
The first of the Tokyo Olympics medals were won by China's Yang Qian taking gold in the women's 10-meter rifle competition on Saturday. The silver went to Russian shooter Anastasiia Galashina as Switzerland's Nina Christen claimed bronze. In some big upsets, the USA's tally has drastically fallen in swimming as hosts Japan lead the gold medal count at the Tokyo Olympics.
As we enjoy basking in the glory of the athletes, let's take a look at how the countries stand in the Tokyo Olympics medal tally following the day's events.
Tokyo Olympics Medal Tally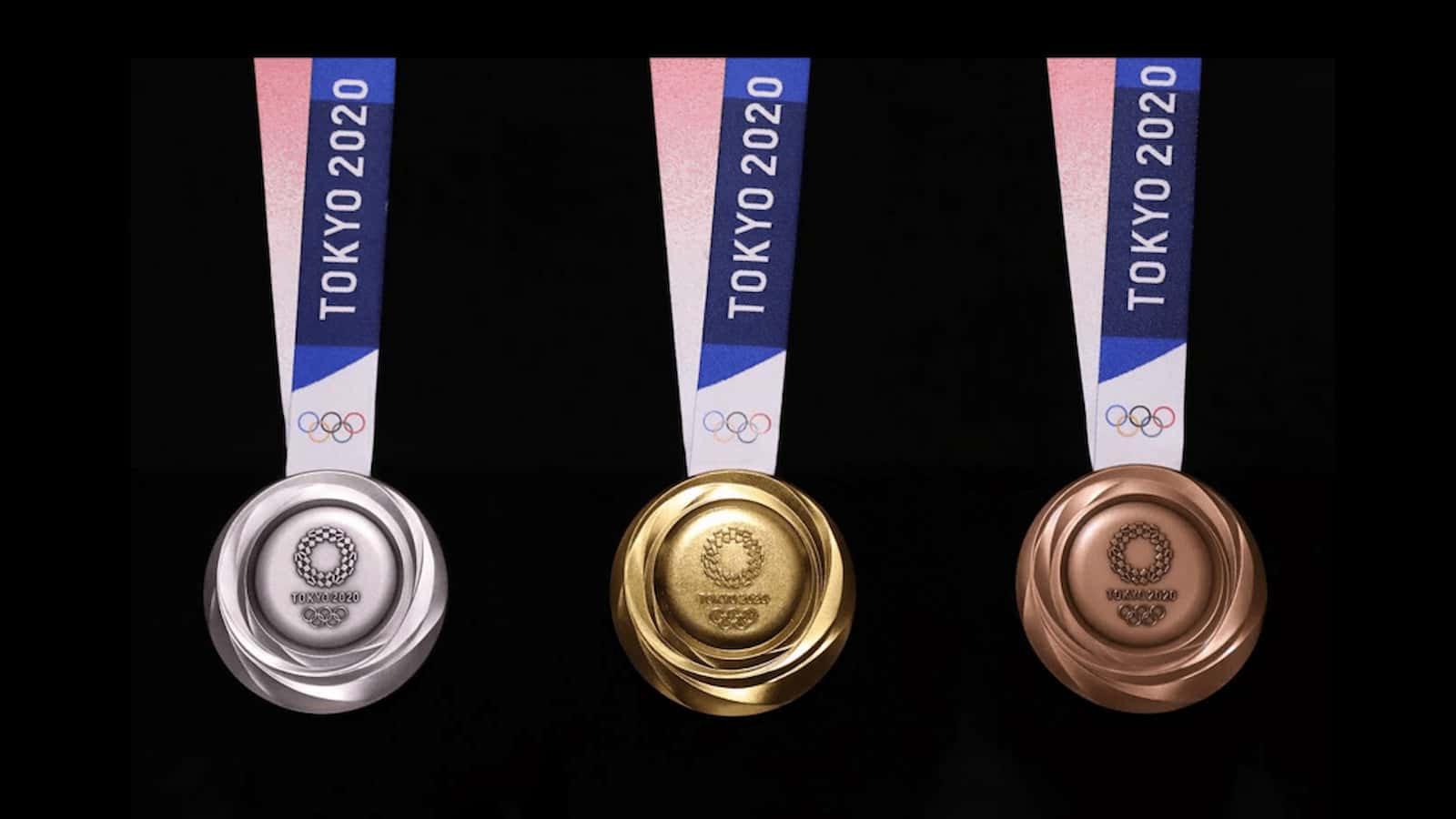 RANK
COUNTRY
GOLD
SILVER
BRONZE
TOTAL
RANK BY
TOTAL MEDALS
1
United States of America
39
41
33
113
1
2
People's Republic of China
38
32
18
88
2
3
Japan
27
14
17
58
5
4
Great Britain
22
21
22
65
4
5
ROC
20
28
23
71
3
6
Australia
17
7
22
46
6
7
Netherlands
10
12
14
36
9
8
France
10
12
11
33
10
9
Germany
10
11
16
37
8
10
Italy
10
10
20
40
7
11
Canada
7
6
11
24
11
12
Brazil
7
6
8
21
12
13
New Zealand
7
6
7
20
13
14
Cuba
7
3
5
15
18
15
Hungary
6
7
7
20
13
16
Republic of Korea
6
4
10
20
13
17
Poland
4
5
5
14
19
18
Czech Republic
4
4
3
11
23
19
Kenya
4
4
2
10
25
20
Norway
4
2
2
8
29
21
Jamaica
4
1
4
9
26
22
Spain
3
8
6
17
17
23
Sweden3
6
0
9
26
24
Switzerland
3
4
6
13
20
25
Denmark3
4
4
11
23
26
Croatia
3
3
2
8
29
27
Islamic Republic of Iran
3
2
2
7
33
28
Serbia3
1
5
9
26
29
Belgium
3
1
3
7
33
30
Bulgaria
3
1
2
6
39
31
Slovenia
3
1
1
5
42
32
Uzbekistan
3
0
2
5
42
33
Georgia
2
5
1
8
29
34
Chinese Taipei
2
4
6
12
22
35
Turkey
2
2
9
13
20
36
Greece
2
1
1
4
47
36
Uganda
2
1
1
4
47
38
Ecuador
2
1
0
3
60
39
Ireland
2
0
2
4
47
39
Israel
2
0
2
4
47
41
Qatar
2
0
1
3
60
42
Bahamas
2
0
0
2
66
42
Kosovo
2
0
0
2
66
44
Ukraine
1
6
12
19
16
45
Belarus
1
3
3
7
33
46
Romania
1
3
0
4
47
46
Venezuela
1
3
0
4
47
48
India
1
2
4
7
33
49
Hong Kong, China
1
2
3
6
39
50
Philippines
1
2
1
4
47
50
Slovakia
1
2
1
4
47
52
South Africa
1
2
0
3
60
53
Austria
1
1
5
7
33
54
Egypt
1
1
4
6
39
55
Indonesia
1
1
3
5
42
56
Ethiopia
1
1
2
4
47
56
Portugal
1
1
2
4
47
58
Tunisia
1
1
0
2
66
59
Estonia
1
0
1
2
66
59
Fiji
1
0
1
2
66
59
Latvia
1
0
1
2
66
59
Thailand
1
0
1
2
66
63
Bermuda
1
0
0
1
77
63
Morocco
1
0
0
1
77
63
Puerto Rico
1
0
0
1
77
66
Colombia
0
4
1
5
42
67
Azerbaijan
0
3
4
7
33
68
Dominican Republic
0
3
2
5
42
69
Armenia
0
2
2
4
47
70
Kyrgyzstan
0
2
1
3
60
71
Mongolia
0
1
3
4
47
72
Argentina
0
1
2
3
60
72
San Marino
0
1
2
3
60
74
Jordan
0
1
1
2
66
74
Malaysia
0
1
1
2
66
74
Nigeria
0
1
1
2
66
77
Bahrain
0
1
0
1
77
77
Saudi Arabia
0
1
0
1
77
77
Lithuania
0
1
0
1
77
77
North Macedonia
0
1
0
1
77
77
Namibia
0
1
0
1
77
77
Turkmenistan
0
1
0
1
77
83
Kazakhstan
0
0
8
8
29
84
Mexico
0
0
4
4
47
85
Finland
0
0
2
2
66
86
Botswana
0
0
1
1
77
86
Burkina Faso
0
0
1
1
77
86
Côte d'Ivoire
0
0
1
1
77
86
Ghana
0
0
1
1
77
86
Grenada
0
0
1
1
77
86
Kuwait
0
0
1
1
77
86
Republic of Moldova
0
0
1
1
77
86
Syrian Arab Republic
0
0
1
1
77
Tokyo Olympics medal tally
Also Read | India at Tokyo Olympics: Day 6 Highlights – PV Sindhu qualifies for round of 16, women's hockey team's quest for a maiden win continues at Tokyo Olympics 2020