As the Tokyo Olympics draws closer and athletes start to flood in from all corners of the world, the fear of infection is at an all-time high. In recent development, three athletes, including two staying in the Olympic Village, have tested positive for the virus. It is the first case of infection at the athlete's village.
In a COVID-19 Positive Case List shared by the organisers of the Tokyo Games, a total of 10 cases were registered in the last 24 hours. The infected persons include five "Games concerned personnel", one contractor, and a journalist. With this, the total number of Games-related COVID cases has now risen to 55.
Indian Olympic Contingent arrives for Tokyo Olympics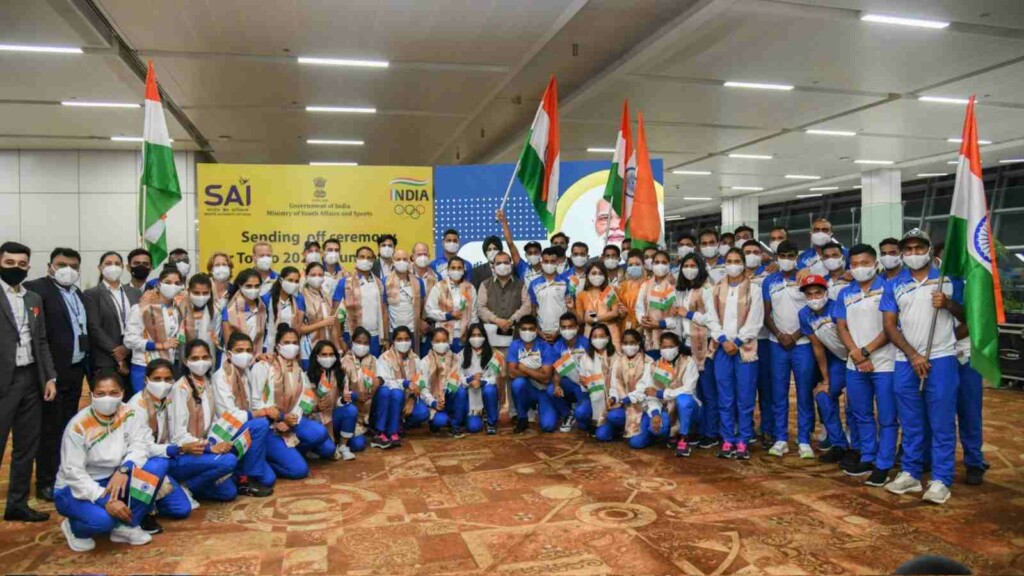 As athletes from all around the world start to arrive at the host city, the Indian contingent took off for Tokyo.  India's badminton, table tennis and members from other contingents departed from Delhi airport on Saturday and have touched down in Tokyo on Sunday morning. The shooters and the boxers also landed from their respective training bases in Croatia and Italy this morning.
India is sending a 127 strong contingent for the Summer Games which is the highest in the history of the nation. The Indian athletes will be participating in 18 events and are expected to return with a historic medal bounty. India's first medal event will be on 24th July with Mirabai Chanu attempting to script history in the 48kg weightlifting event.
Also Read | Complete list of Indian Athletes qualified for the Tokyo Olympic Games