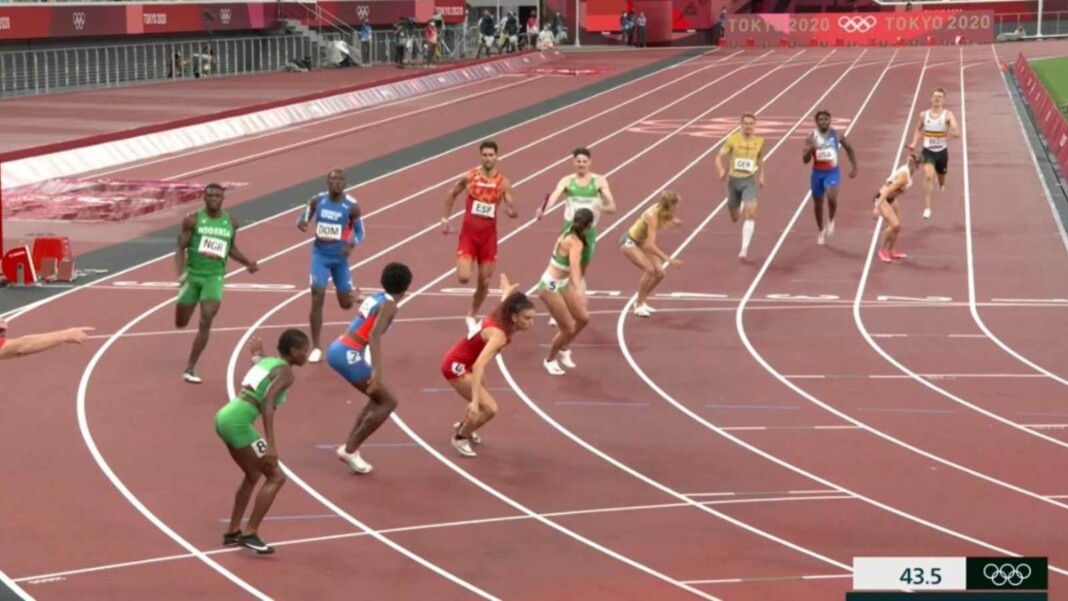 The USA, favorites to win the gold medal in the 4x400m mixed relay has made a shock exit at Tokyo Olympics. The team were disqualified in the first heat due to a foul in the baton exchange. This is the first time the mixed relay event has been included at the Olympics.
The US men's 400m qualifiers for the Games are Michael Norman, Cherry and Randolph Ross. Bryce Deadmon is also part of the mixed relay pool with Wil London as an alternate. The top three US women are Quanera Hayes, Felix and Wadeline Jonathas. For the women, Taylor Manson was also chosen for the mixed relay pool, with Shae Anderson as an alternate.
The USA team was disqualified as they exchanged the baton outside the designated area in the first changeover. For all takeovers, athletes are not permitted to begin running outside their takeover zones and shall start within the zone. If an athlete does not follow this Rule, their team shall be disqualified as was the case in the heats with the USA.
Huge upset for USA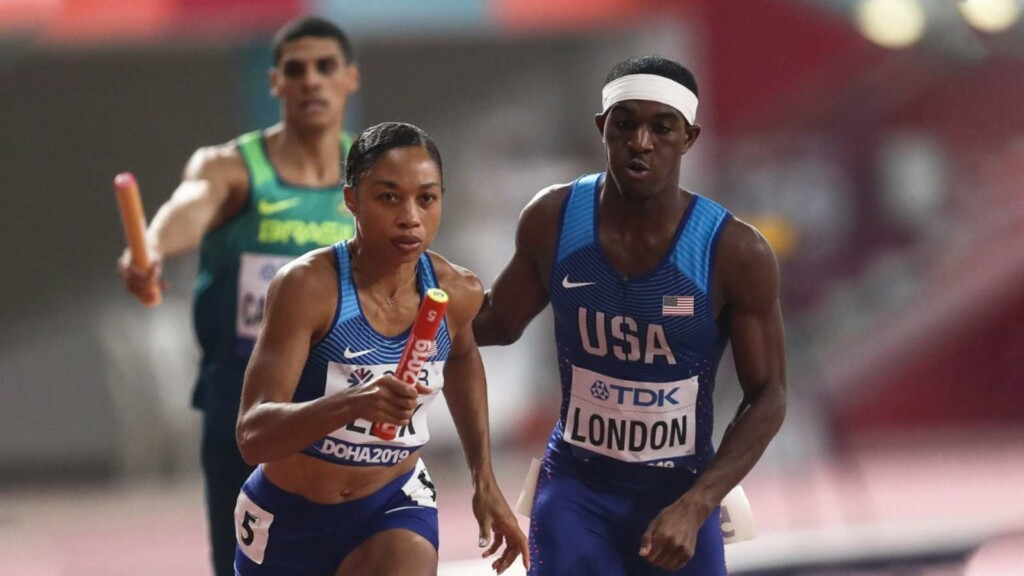 The USA team featuring three of the 2019 World Championships was disqualified by Rule TR 24.19 in the first heat of round 1. This comes as a huge shock for the country which has had a fair share of it in the swimming events.
The mixed relay featured at the World Championships for the first time in Doha in 2019 and proved to be a big hit with its unique and unpredictable format. The US team of Wil London, Allyson Felix, Courtney Okolo and Michael Cherry won gold in a world record time of 3:09.34.
Poland finished first in the heats with a European record timing of 3:10.44 followed by the Netherlands at second clocking 3:10.69. Jamaica, Great Britain and Belgium made up the top five with national record timings. The USA was not the only country to be disqualified as the Dominican Republic joined them too disqualified by Rule TR 24.20.
The top eight teams qualified for the event for the final. Ireland, Spain and Germany joined the top five for the final which is scheduled on Saturday.
Twitterati's react to disqualification
The netizens were in disbelief as the USA team was disqualified after coming first in the heat. The USA disqualification sent the Ireland team to the final which rewrote their national record.
Also Read | Tokyo Olympics 2020: Twitter goes berserk as Lovlina Borgohain confirms India's second medal at the Summer Games