The Tokyo Olympics badminton draws for the men's doubles are out. The Indian duo of Chirag Shetty and Satwiksairaj Rankireddy have been placed in Group A with the top-seeded Indonesian duo of Marcus Gideon and Kevin Sanjaya Sukamuljo. The group also features the English pair of Ben Lane and Sean Vendy along with the Taiwanese team of Lee Yang and Wang Chi-Lin.
The pair of Chirag and Satwiksairaj is the lone Indian duo in the event and all eyes will be on the 10th ranked pair. They have a tough ask from the get-go with the 'Minions' and Taiwanese in the group. It will be interesting to see how to stand up to the challenge.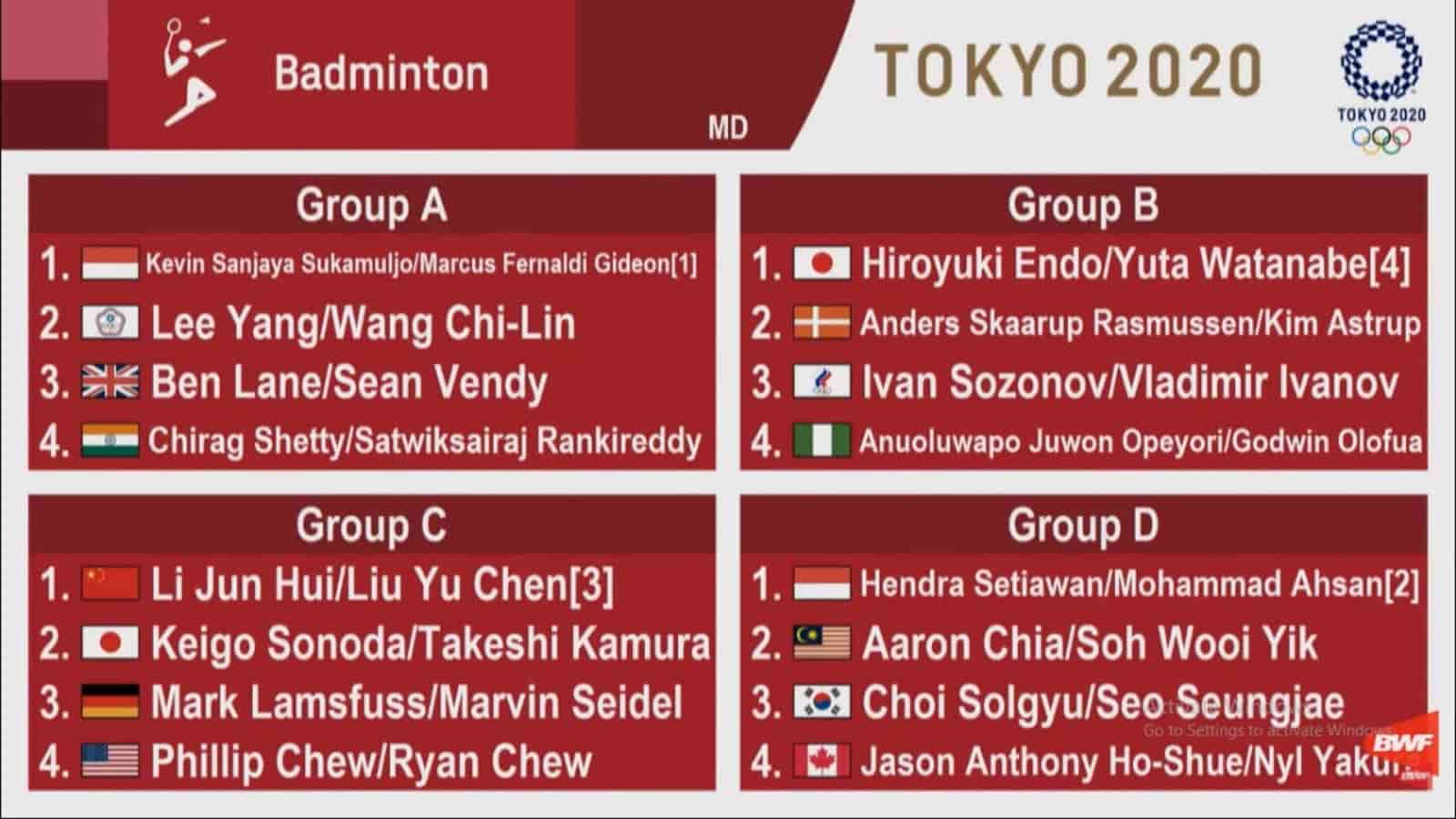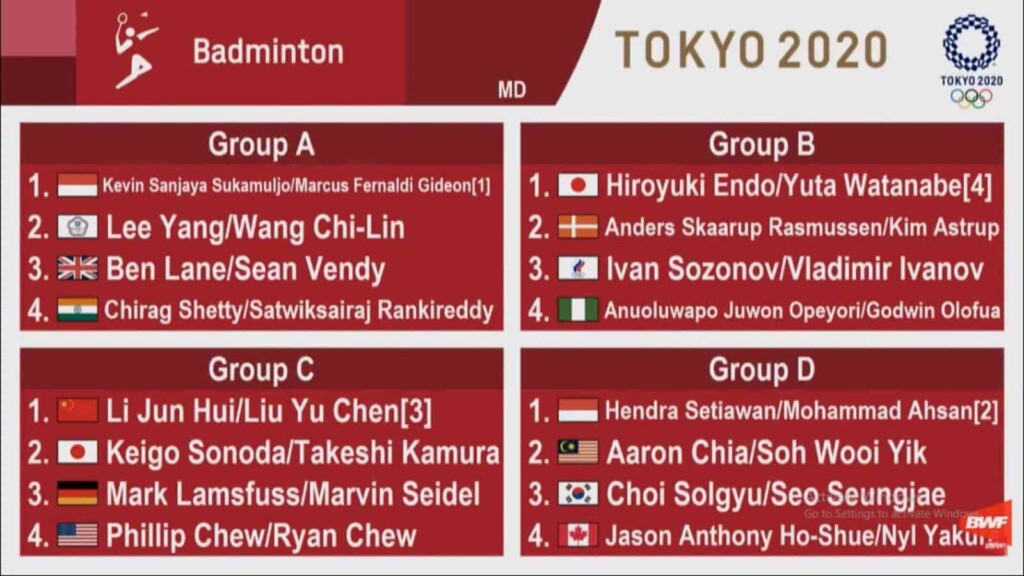 Tokyo Olympics Badminton Draws: Can the Indians pull off the improbable?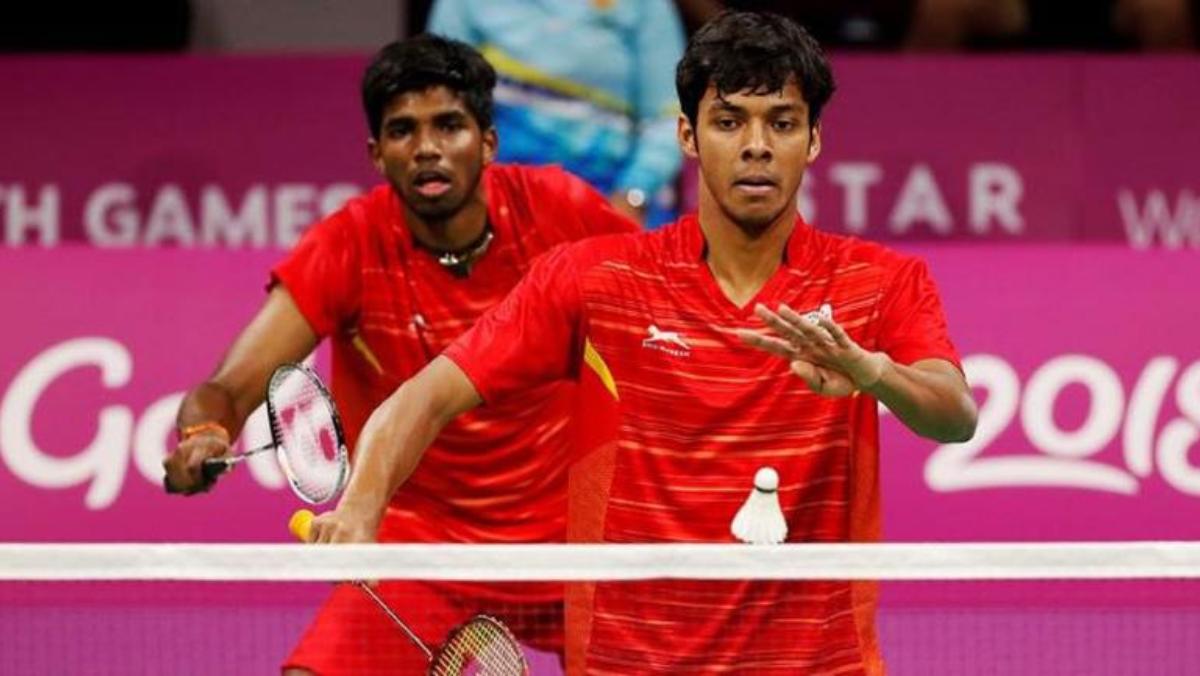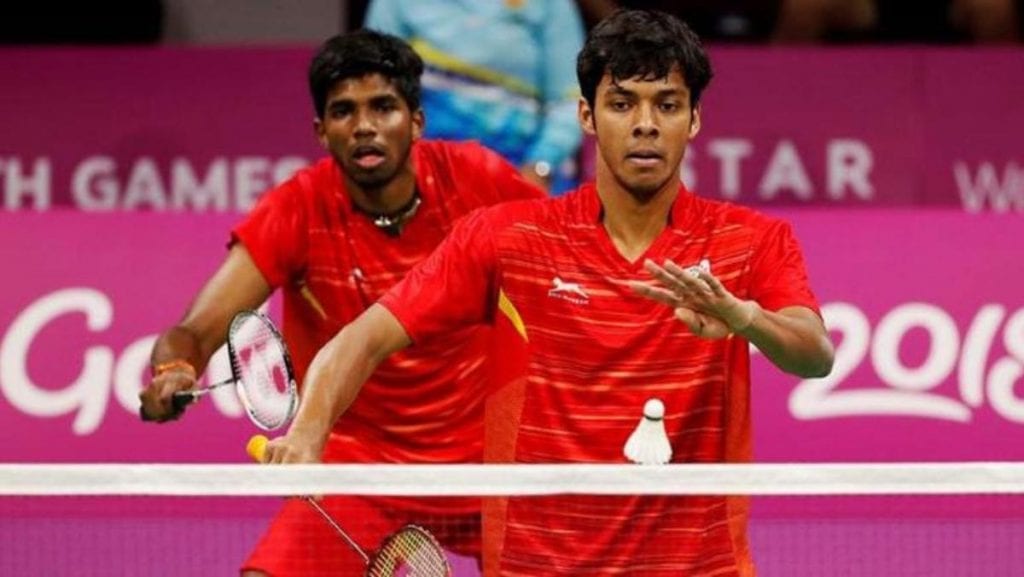 The short answer is no. Formidable competition aside, the present state of Indian badminton hardly inspires any confidence. A number of systemic problems were highlighted last year, with no real improvements possible during a pandemic. The waning influence of Pulella Gopichand was discussed just last month. For their Tokyo preparations, Satwik-Chirag have moved on from PGBA to the Gachibowli Stadium.
Added to this was the departure of their long-time coach Flandy Limpele last year. The two now train under former-opponent Mathias Boe.
There is no doubt that the team of Satwik-Chirag is highly talented and have the potential to become the best in the world. But their peak will likely not be in Tokyo. A historic quarter-final place looks to be the most realistic scenario for them and anything more will be miraculous. Still, strange things have happened in the sport before.
Satwik-Chirag's career trajectory so far is similar to the Saina Nehwal of Beijing 2008. If they have a creditable performance in Tokyo and receive the full backing of the federation and coaches thereafter, there is no saying what they can achieve in the future.
For now, though, it's best if fans have reasonable expectations.
Also read: Where do PV Sindhu and Sai Praneeth stand in the Tokyo Olympics 2020 medal race?