British sprinter Chijindu Ujah has been suspended for a doping violation during the Tokyo Olympics. Ujah along with Zharnel Hughes, Richard Kilty and Nethaneel Mitchell-Blake won the silver medal in the men's 4x100m relay. He tested positive for two banned substances following the final.
Ujah tested positive for Sarms (Selective Androgen Receptor Modulators), S23, which aids muscle building, and Ostarine, an anabolic agent. They are known to mimic testosterone by binding to hormone receptors in specific parts of the body. Both are banned under the World Anti-Doping Agency's list of prohibited substances.
"The result was reported by the Wada-accredited laboratory of Tokyo on 8 August 2021," the International Testing Agency, which collected Ujah's sample in Tokyo said in a statement. "The athlete has the right to request the analysis of the B-sample."
"If requested by the athlete and if the B-sample analysis confirms the adverse analytical finding … the case will be referred to the anti-doping division of the court of arbitration for sport for adjudication. It will consider the matter of the finding of an anti-doping rule violation and the disqualification of the men's 4×100 relay results of the British team," it said.
Chijindu Ujah suspension gives Canada a hope of a medal upgradation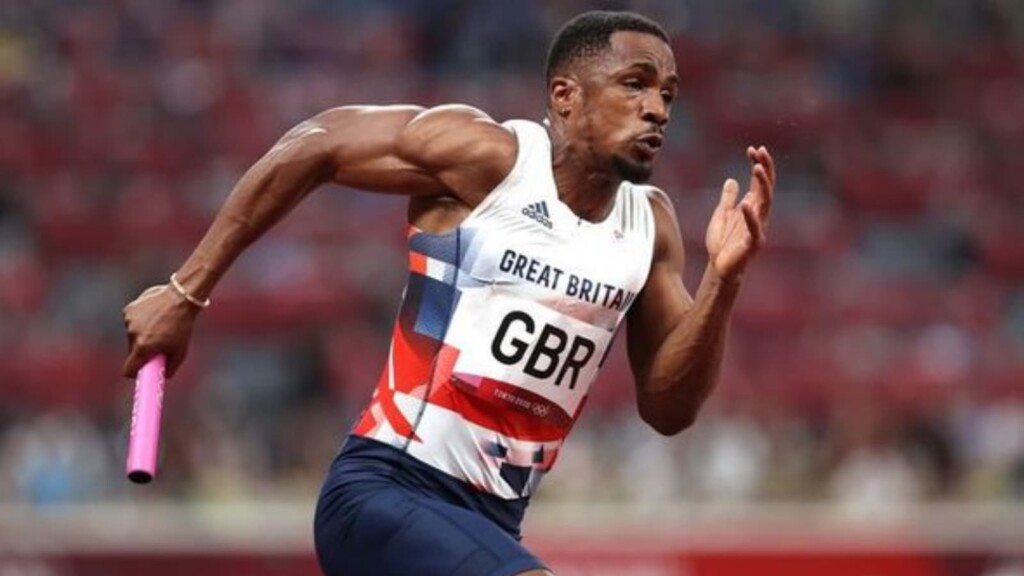 If Chijindu Ujah's suspension is upheld upon the testing of the B sample, Great Britain will end up losing the silver medal. In that case, Canada's bronze medal will be upgraded to silver while fourth-placed China would be awarded the bronze medal. Team GB was pipped by the barest of margins by Italy who took home the gold.
The ITA also confirmed that, under World Athletics and IOC rules, if one athlete in a relay team was banned "the relay team shall be automatically disqualified from the event in question, with all resulting consequences for the relay team, including the forfeiture of all titles, awards, medals, points and prize and appearance money", and said: "Given that the case is underway, there will be no further comments during the ongoing proceeding."
The Athletics Integrity Unit (AUI) further informed that three more athletes have also been suspended for violations. Moroccan-born long-distance runner Sadik Mikhou, who represents Bahrain, the Georgian shot-putter Benik Abramyan and the Kenyan sprinter Mark Otieno Odhiambo are the ones who were suspended along with Ujah.
Also Read | Tokyo Olympics: Which country won the most medals in athletics?