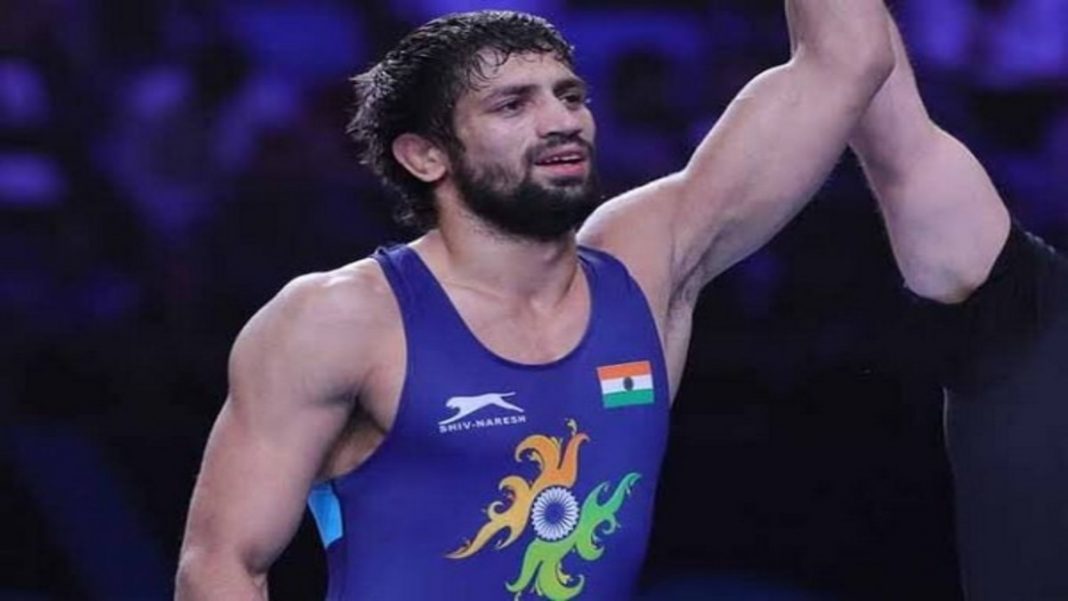 Name
Ravi Dahiya
Date of Birth
12 December 1997
Birth Place
Sonipat, Haryana
Sport/Event(s)
Wrestling (57kg Freestyle)
World Ranking
4
Major achievements
Asian Championship Gold medal (2020, 2021)
2019 World Championship Bronze medal
2018 U23 World Championship Silver medal
Hailing from Haryana, the land of wrestlers, Ravi Dahiya took up wrestling from a tender age and was supported by his father. He grew up fine tuning his game at the mecca of Indian wrestlers, the Chhatrasal stadium in New Delhi. Ravi trained in New Delhi under the wing of renowned coach Satpal Singh from the age of 10.
The 23 year old old shot to fame at the 2015 Junior World Wrestling Championships in Salvador de Bahia as he returned with a silver in the 55kg category. While the tournament as the stepping stone to build a stellar career but it also came with an inuury which he picked up in the semifinal. The recurring shoulder injury sidelined Ravi for a year in 2017.
The Haryana lad showed grit and determination as he bounced back and clinched the silver medal at the U23 World Championship the very next year. Taking the year long break in his stride effortlessly, Dahiya came up with an impressive performance at the 2019 Asian Wrestling Championships but just about missed out on the bronze medal.
Ravi Dahiya seals maiden Olympics berth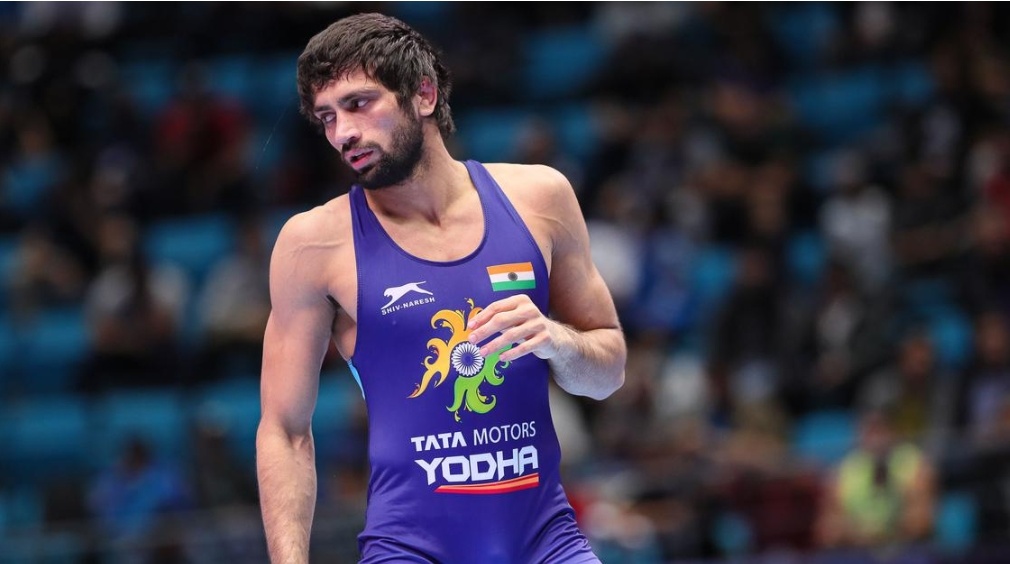 The lone failure only further bolstered Ravi Dahiya's determination as he came roaring back at the 2019 World Wrestling Championships. He defeated the European champion Arsen Harutyunyan in the first round before toppling former World Champion Yuki Takahashi in the quarterfinal to book a spot at the Tokyo Olympics.
Dahiya used his height and superior stamina to great use as he booked his maiden Olympics spot. But he had to settle for bronze as he crashed out of the semifinal against eventual gold medalist Zaur Uguev. Ravi displayed great fighting spirit to close the six-point gap at one point to just two but unfortunately, time was not his court that day.
Ever since notching up a spot at the summer Games, Dahiya has been incredibly consistent. In the 2019 Pro Wrestling League in India he remained unbeaten as he helped his team Haryana Hammers to the title. He followed up the impressive performance with a gold medal at the 2020 Asian Wrestling Championships before the pandemic struck to kick off 2020 on a great note.
Also Read | Know your Olympian – Neeraj Chopra
"I am hungry for an Olympic medal," Ravi Dahiya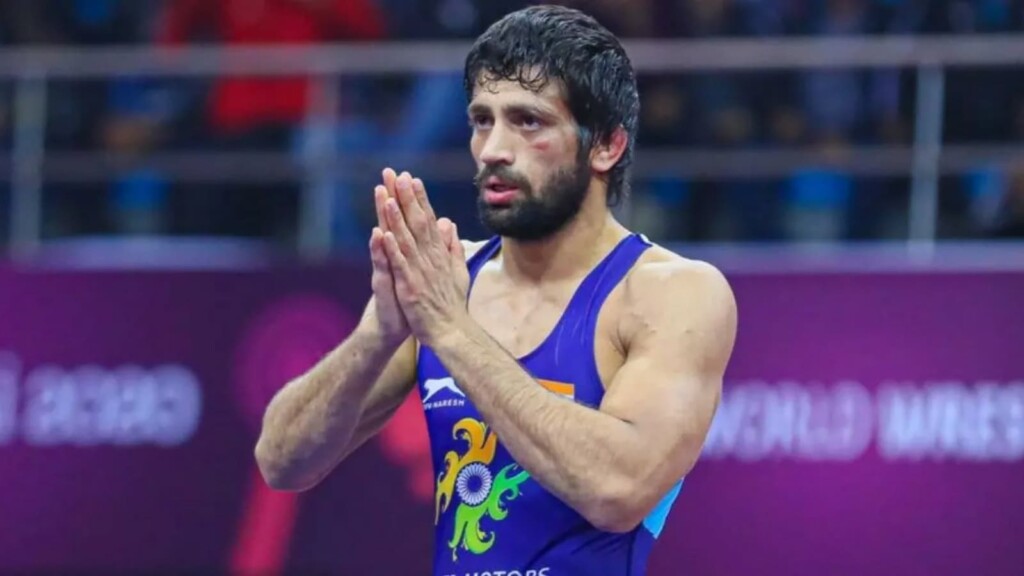 While Ravi Dahiya was delighted to win his maiden Asian Championship gold medal, his eyes are set on the bigger prize, an Olympic medal. "It's really a great feeling. A medal always boosts your confidence. And this medal (Asian Championships gold) has come at the right time and it is a big morale booster for me," Ravi had told TOI following the 2020 Asian Championships. "I still have to learn a lot. I have to correct a few things before the Olympics."
The Haryana grappler went on to clinch his second consecutive gold at the continental championship in 2021. He shares that he is eager to bag an Olympic medal and is all set for the main event. "I know I have won gold at Asian Championships but what matters for me is the Olympics. What I do on the mat in Tokyo will matter. All I can think is of are the Olympics, nothing else. I am hungry for an Olympic medal. I just want to go and give my best in Tokyo," he adds.
If Ravi can show the kind of consistency that has stood in good stead since 2018 and does not get bogged down by nerves, he has a good chance of making it to the finals at the very least. Fans of course would be hoping to see him sport that infectious grin on top of the podium.
Also Read | Countdown to Tokyo Olympics: Know your Olympian – Bajrang Punia