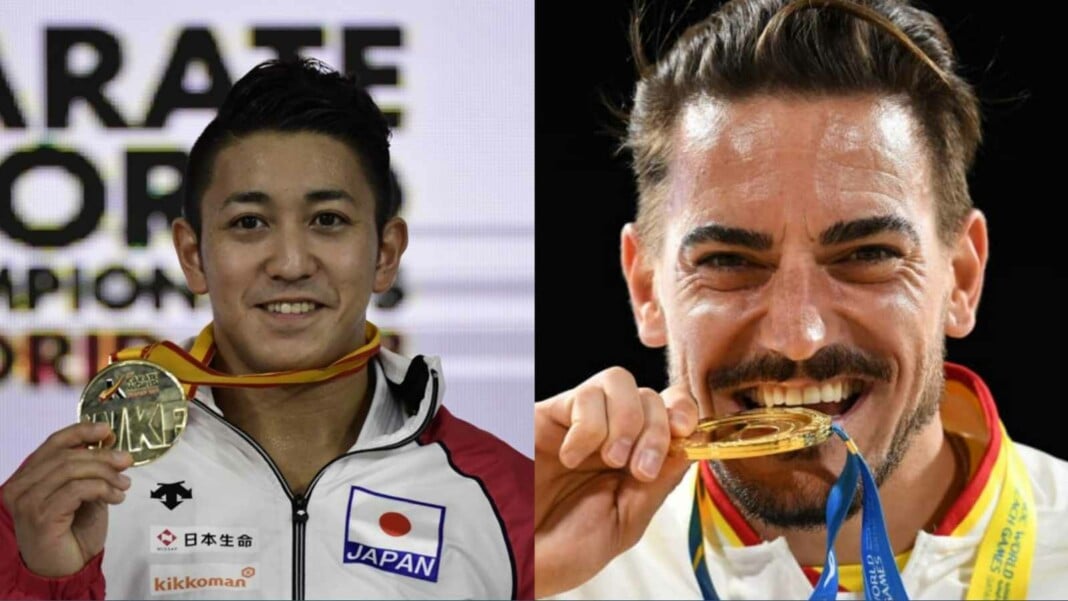 The Finals from Men's Kata at the Tokyo Olympics 2020 will see two top athletes face off for Gold. Damian Quintero from Spain and Ryo Kiyuna from Japan will battle in the Finals to get gold home.
The 14th Day of the Tokyo Olympics 2020 will see these two tremendous atheletes face off. The two men have battled hard previously and have ended on the top of their respective pools.
The Elimination Round saw Ryo Kiyuna, Ali Sofuogli, and Antonio Diaz from Pool B where Kiyuna came out in the top of the list with 28.72 points. On the other hand, out of Damian Quintero, Ariel Torres, and Hee-Jun Park from Pool A, Quintero came out as the second finalist with 27.28 points.
On the other hand, the Bronze medal bouts will see Antonio Diaz and Aries Torres battle in bout 1 and Ali Sofuogli and Hee-Jun Park battle in bout 2.
Can Damian Quintero defeat Ryo Kiyuna to win gold?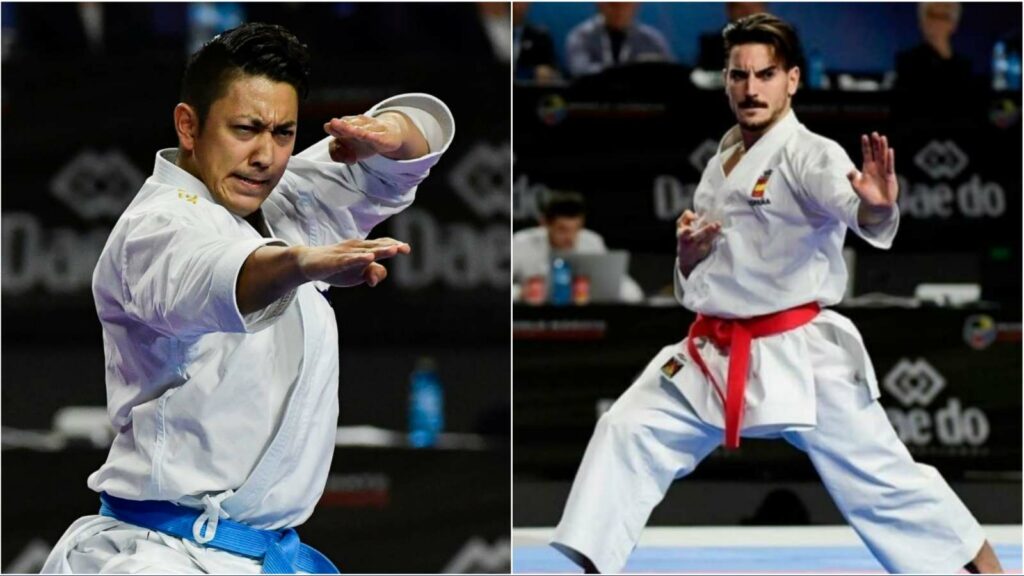 The two top male katas who will battle in the Men's Kata Finals at the Tokyo Olympics 2020 have faced each other before. 3 years back, Ryo Kiyuna defeated Damian Quintero in the finals of the 2027 World Games Men's Kata.
This shows that the two athletes already know each other and have battled before. Quintero was not able to win the finals last time they met. But both of them have changed a lot by now. Today when the two men face, the world could see a high profile battle and whoever wins, it would be a brutal match for the Gold medal.