Athletics is one of the most favourite events in the Olympic Games for long. One of the oldest sports in the tournament, it has garnered a lot of love over the years and rightfully so for the magnificent performances and the legendary athletes who have been associated with it. The multi-event sport hasn't disappointed in the ongoing Tokyo Olympics either.
The athletics this time around have been more dramatic, thrilling, and fierce than ever with some unexpected results and heartwarming moments. Athletes were in their peak form giving their personal bests while some just kept bagging medal after medal.
Here's taking a look at which athletes have clinched the most medals in the Tokyo Olympics:
11. Allyson Felix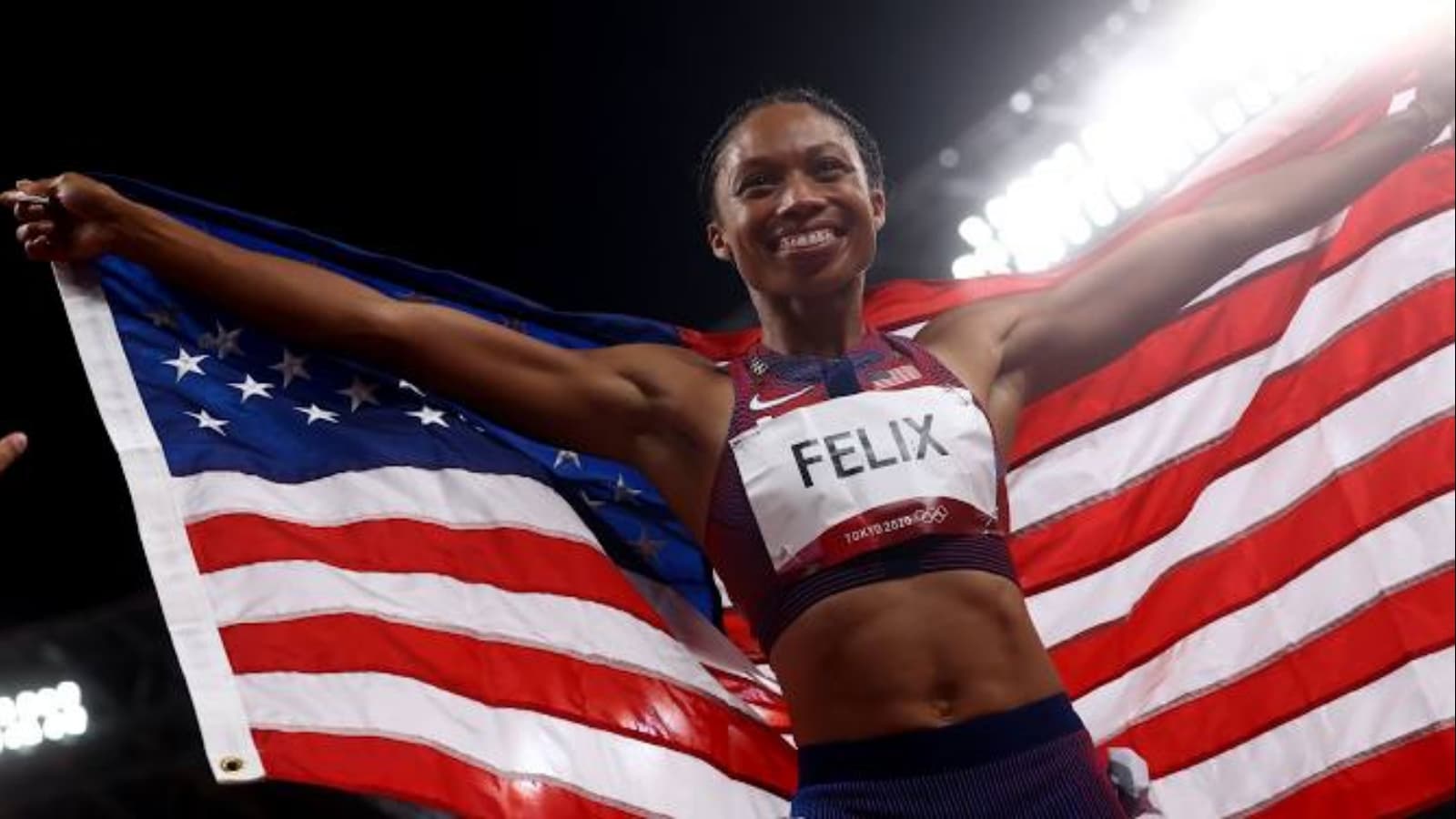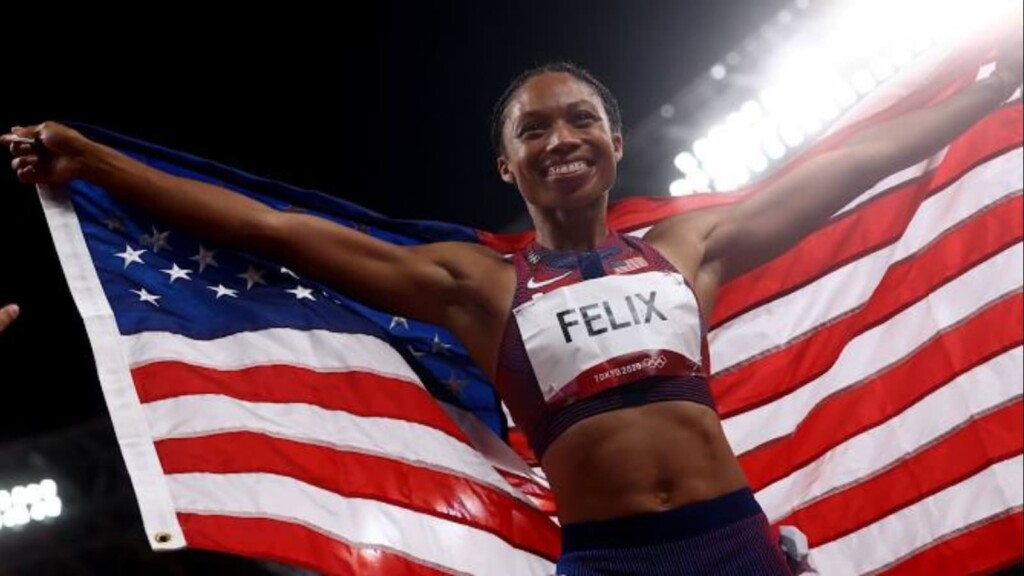 Legendary USA runner Allyson Felix became the most decorated female Olympian of her country by adding two more medals in her enviable stash of 9 Olympic medals out of which 6 were gold. At the Tokyo Olympics, Felix bagged a bronze in the 400m run and a gold medal in the 4x400m relay.
The maternity rights activist came back from a difficult pregnancy and an emergency life-threatening C-section delivery, to achieve this glorious feat. The legend already boasts the most number World Championships medals. In what might be her last Olympics appearance, Felix has made sure to put on the best possible show with one bronze and one gold medal.
10. Dalilah Muhammad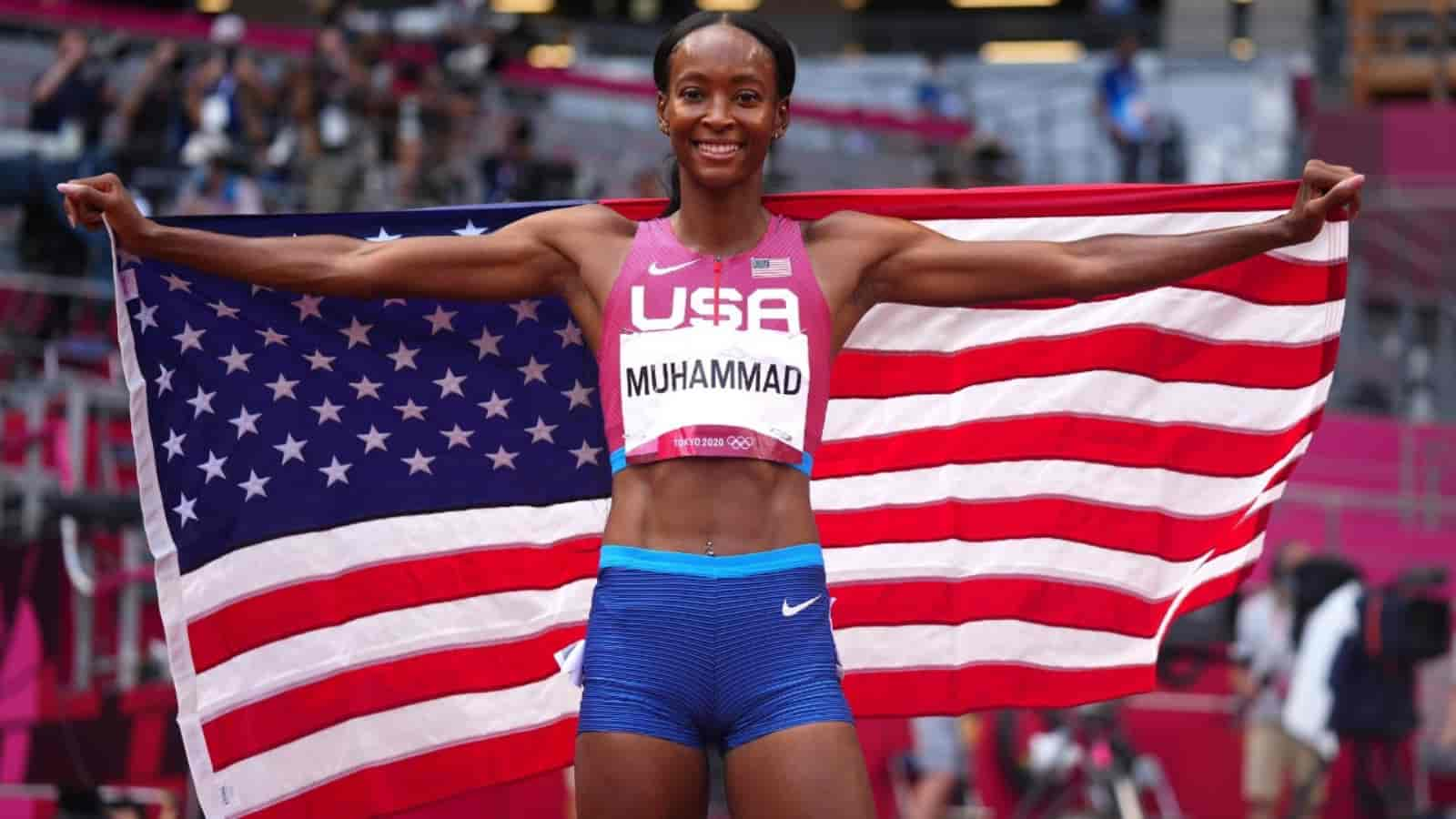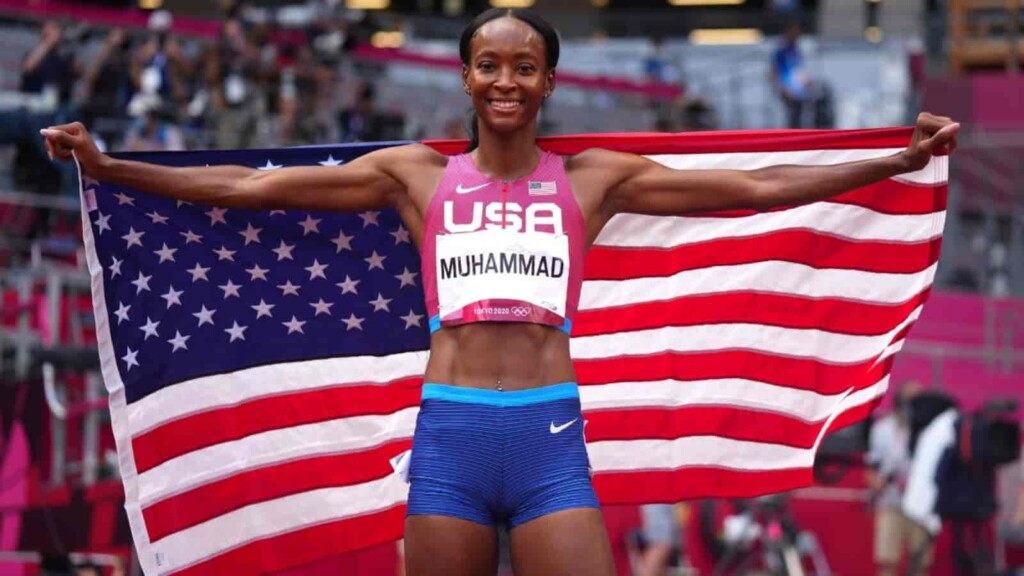 USA 400m hurdler Dalilah Muhammad has been one of the most prominent faces of track and field in recent years. At the Tokyo Olympics, Muhammad added a 400m hurdles silver medal and a 4x400m relay gold medal to her collection.
The Rio gold medallist had sent the world into a tizzy with her jaw-breaking world record of 52.20 seconds at the 2019 World Championships US Trials. However, she went on to better that record at the 2019 Doha World Championships clocking 52.16 seconds.
Although she came second behind Syndey McLaughlin in Tokyo, the result of their neck-to-neck tussle resulted in both of them breaking McLaughlin's world record created at the US Olympic Trials in June. Muhammad timed 51.58 seconds. The USA star has a brilliant run in Tokyo with one silver and one gold medal.
9. Shelly-Ann Fraser-Pryce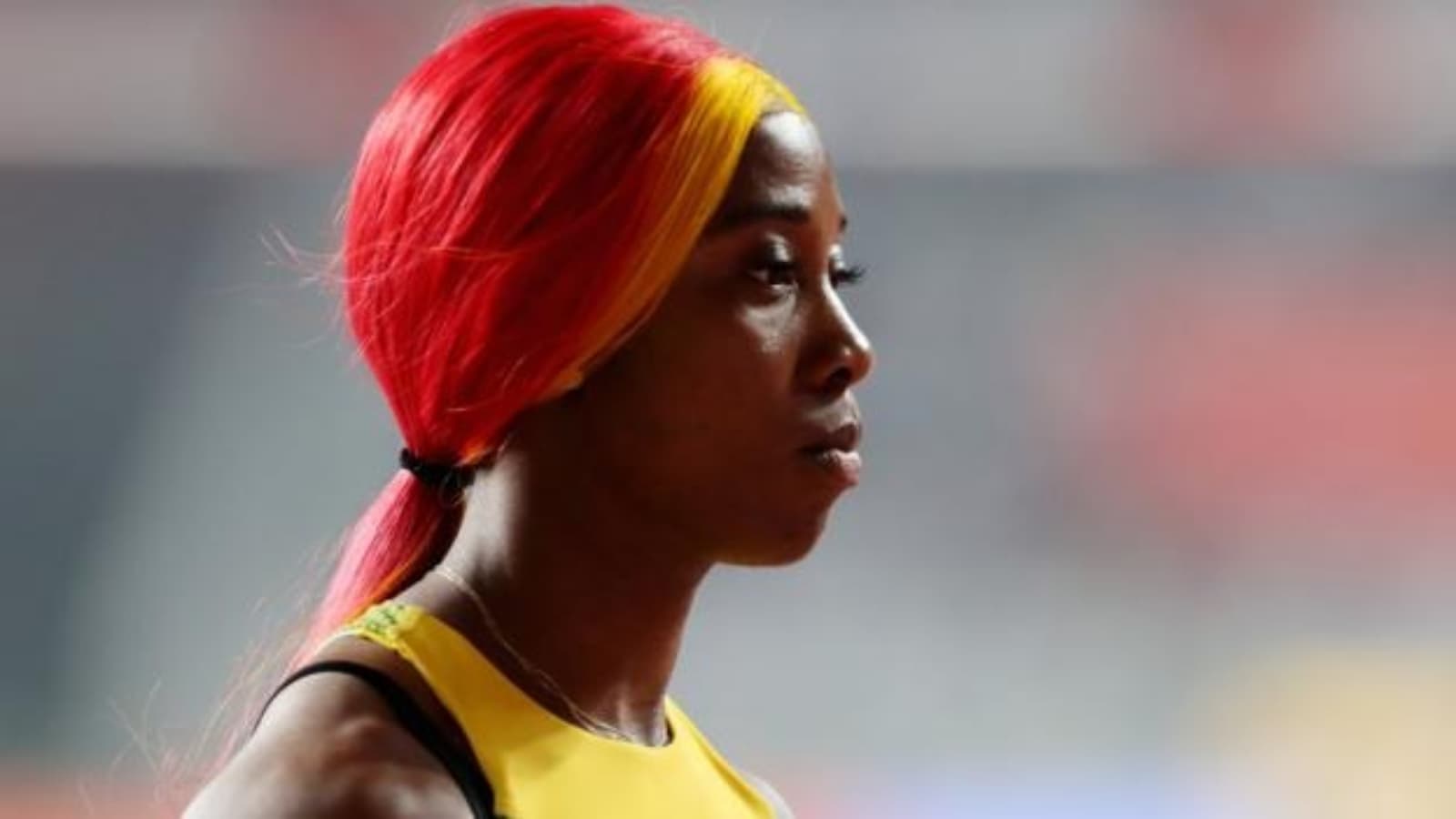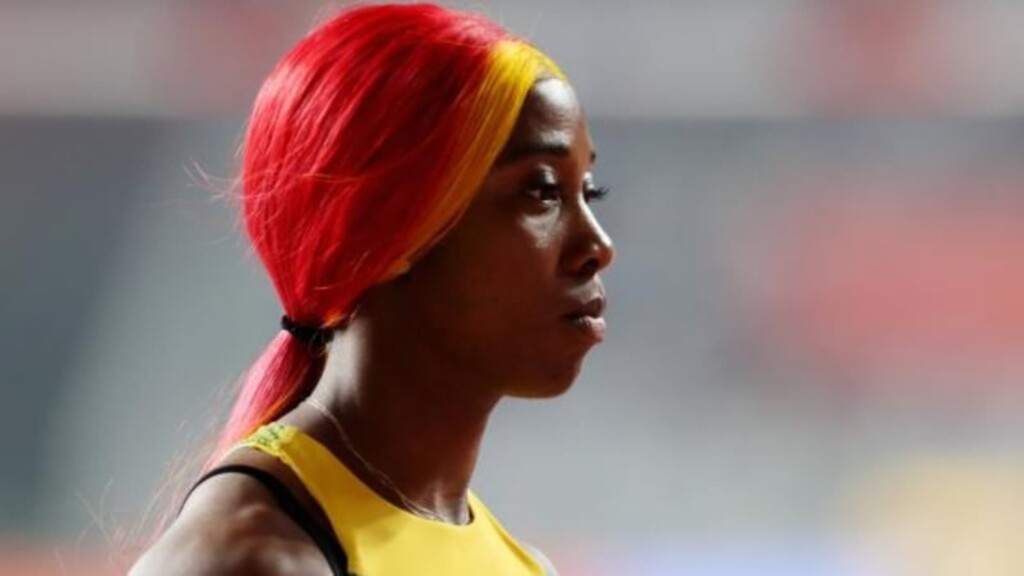 Legendary Jamaican sprinter, Shelly-Ann Fraser-Pryce clinched a silver medal in the 100m and a gold medal in the 4x100m relay. Fraser-Pryce already has a tempting stock of Olympic medals.
The former Olympic champion came back after a C-section delivery in 2017 to reach her peak form and bag more medals than ever. The now 'Mommy Rocket' has often spoken about her struggle to make a comeback and has proved her mettle again and again. She is the most legendary sprinter of her time without a doubt.
The 'Pocket Rocket' may have concluded her last Olympic appearance but she has done it in the most glorious of ways with one gold and one silver medal.
8. Joshua Cheptegei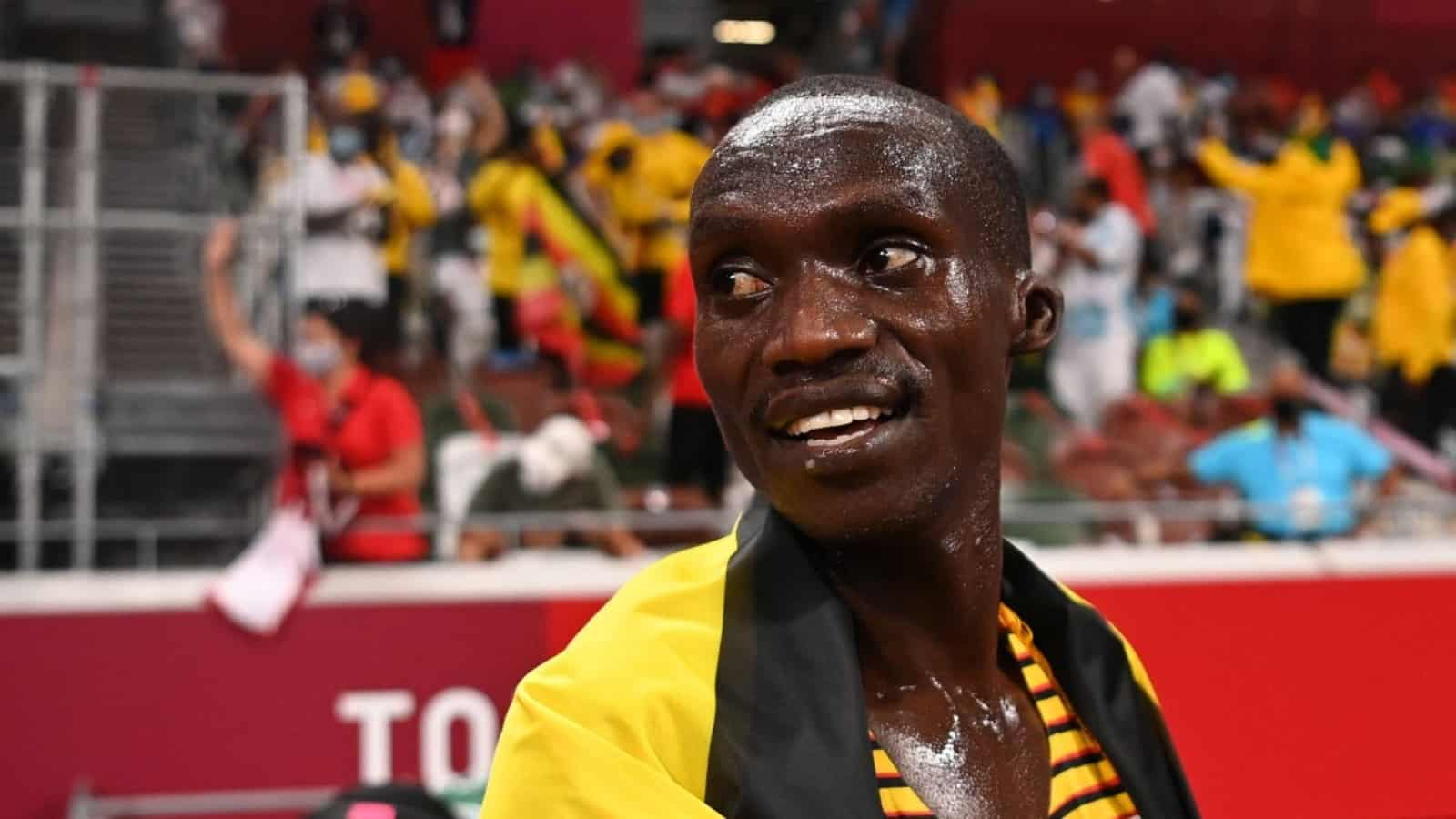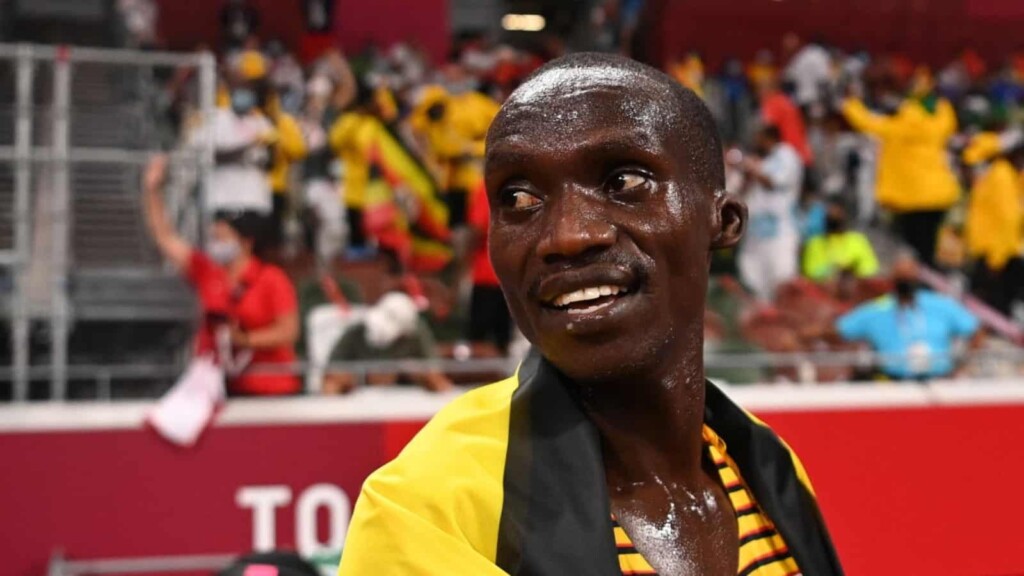 Ugandan long-distance runner Joshua Cheptegei has been in the spotlight in recent years. In the Tokyo Olympics, he bagged his first Olympic medals with a silver in 10,000m and a gold in 5000m.
The reigning 10,000m world champion has been of the most prominent faces of long-distance circuits breaking record after record. Cheptegei is the current 10,000m world record holder clocking 26:11:00 minutes in Valenicia and the 5000m world record holder with a time of 12:35:36 minutes set a the Monaco Diamond League.
There is more to come for him and he has concluded his Olympic campaign on an impressive note by grabbing silver and a gold medal.
7. Sydney McLaughlin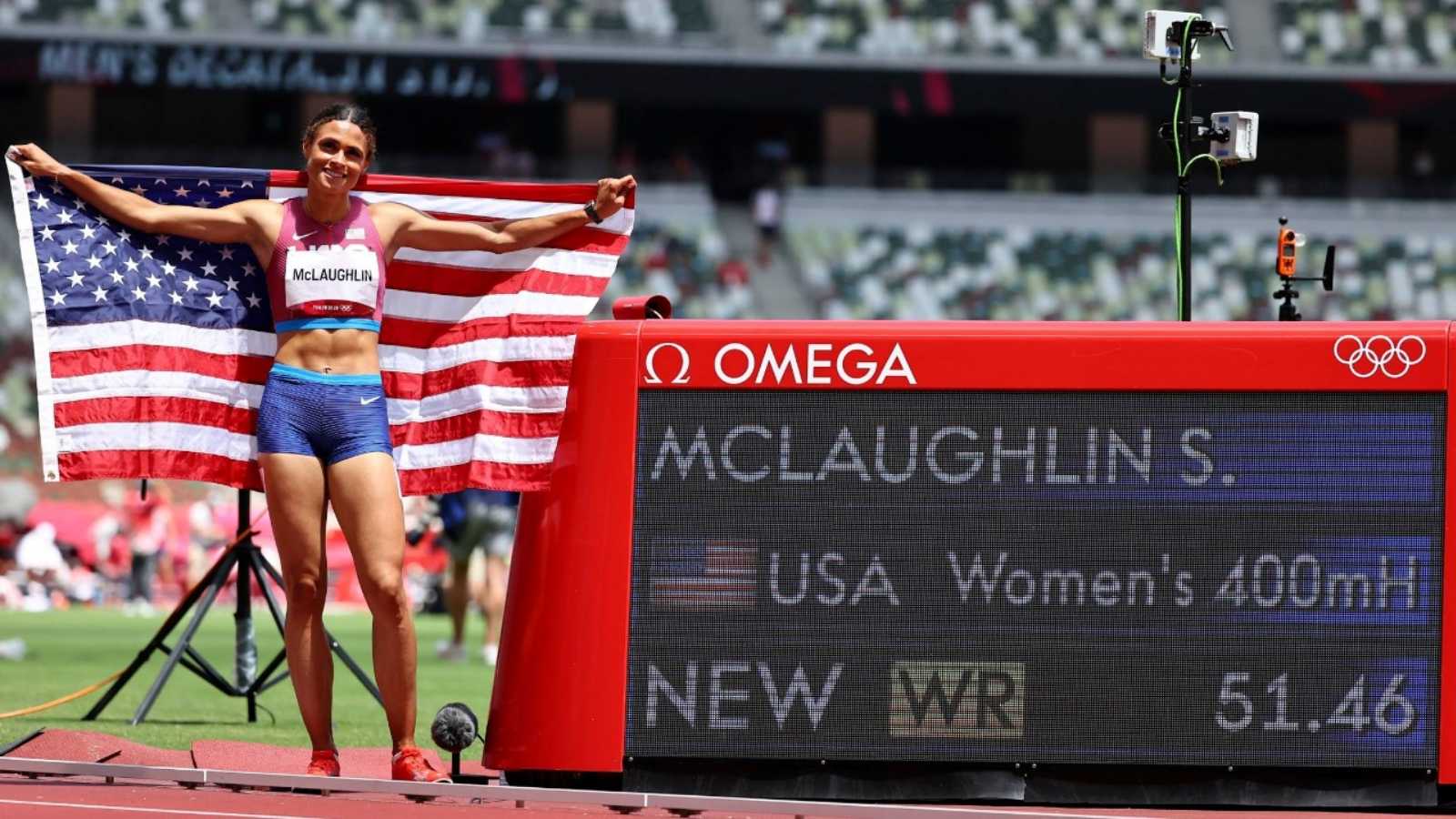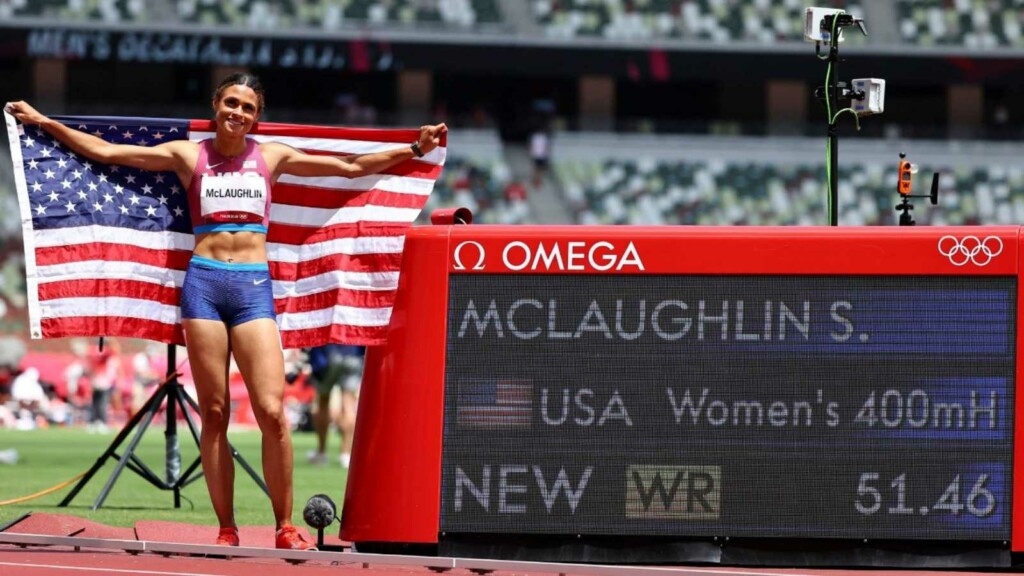 USA 400m hurdler Sydney McLaughlin is one of the most famous athletes in the world right now. At the Tokyo Olympics, McLaughlin has won two gold medals, in 400m hurdles and 4x400m relay, which marked her first Olympic medals.
The young speedster went into her second Olympic Games as the 400m hurdles world record holder. She broke Dalilah Muhammad's record at the US Olympic Trials by clocking 51.90 seconds becoming the first woman to breach the 52-second barrier. Her intense on-track rivalry with Dalilah Muhammad resulted in the creation of a new world record in Tokyo. She timed 51.46 seconds.
The star ended her Olympic campaign with two gold medals.
6. Lamont Marcell Jacobs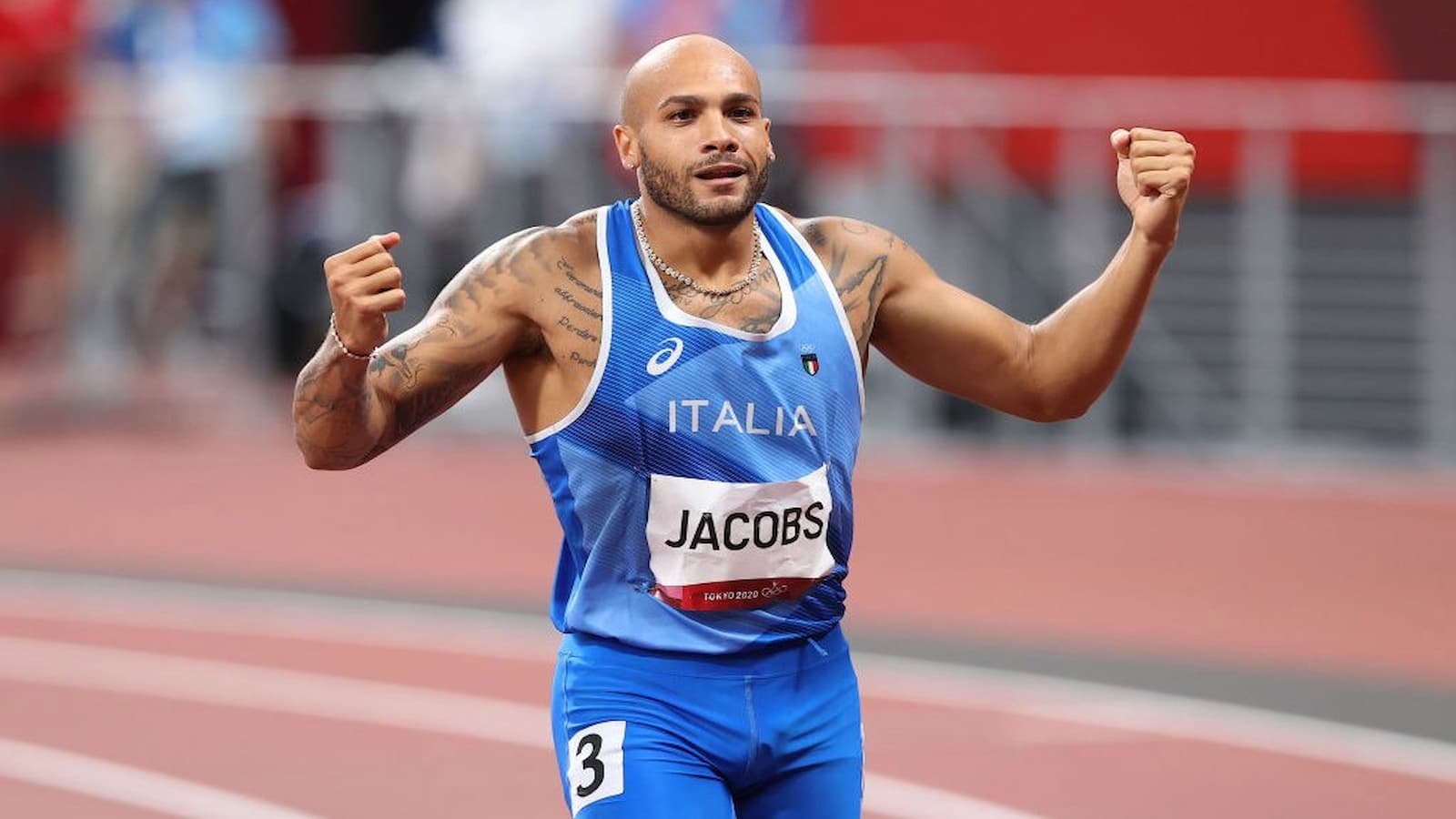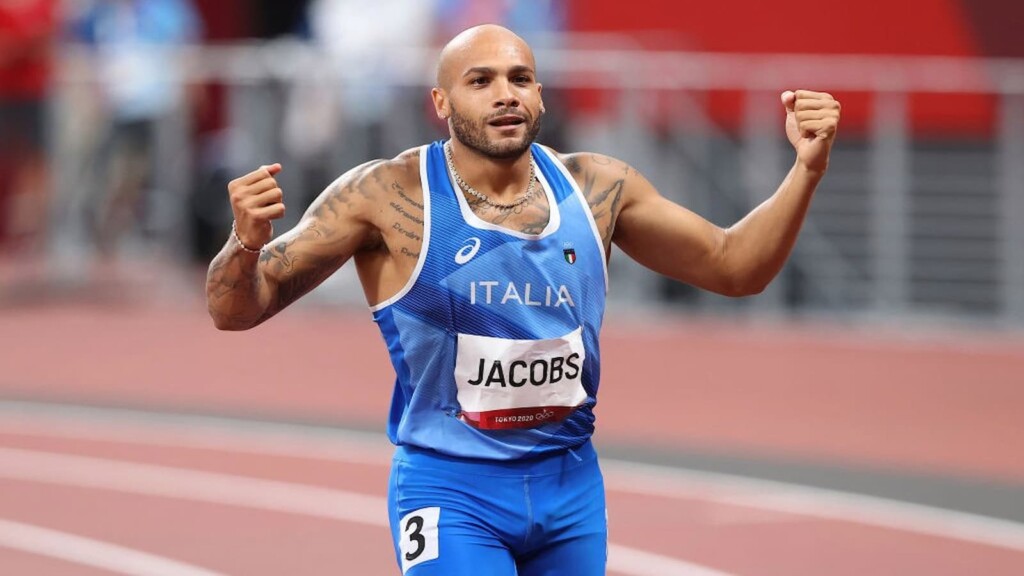 Sprinter Lamont Marcell Jacobs of Italy kickstarted the Italian domination of track and field at the Tokyo Olympics. Jacobs rang in his first Olympic medals with two gold medals, in 100m and 4x100m relay.
The former long jumper now turned sprinter, switched events in 2019 following a frequent injury. In the two-year time span from then to the Tokyo Olympics, he became the fastest Italian man and the European 60m champion. In the 100m heats, he bettered his national record, in the semi-finals he set a new European record and in a significant upset won the finals rewriting his own European record.
Jacobs ended his Olympic campaign in the best possible manner with two golds in his kitty.
5. Athing Mu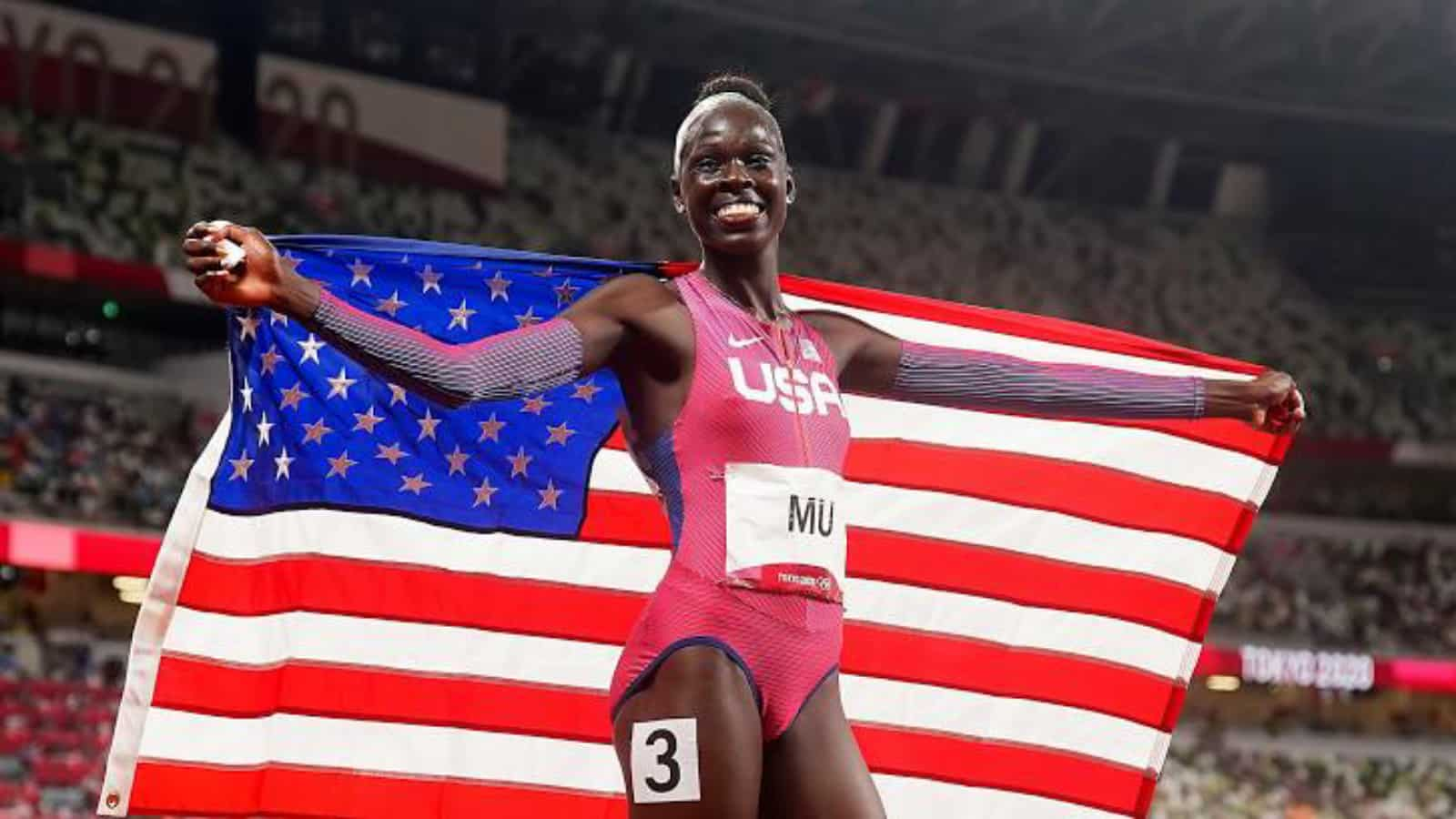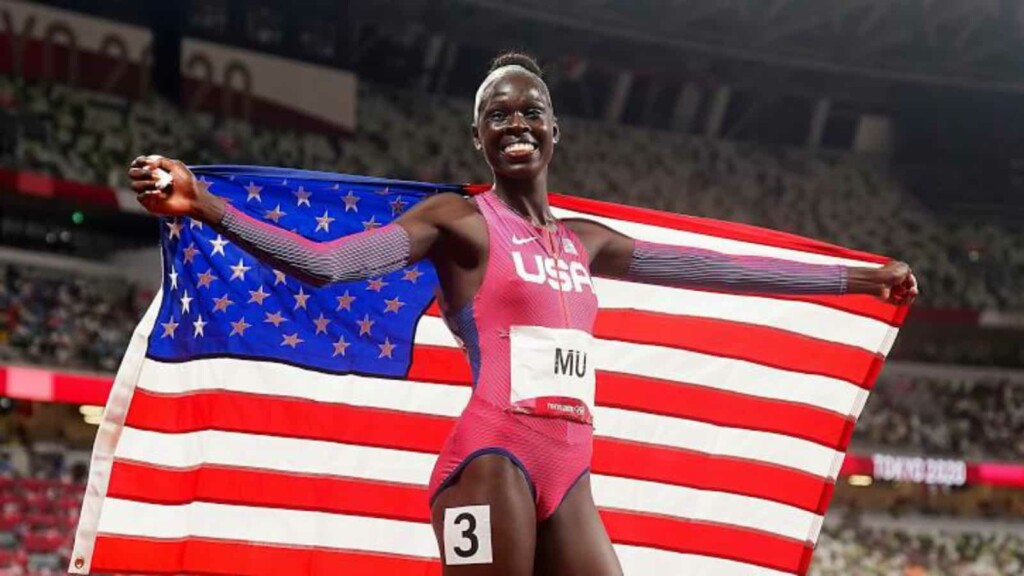 USA middle-distance runner, Athing Mu established herself as a force to reckon with her thundering victory in the Tokyo Olympics. Mu rang in her first Olympic medals with two golds, in 800m and 4x400m relay.
The 19-year-old went into her first Games as a national record holder, U-20 continental record holder, and the U-20 indoor 800m record holder. Her U-20 indoor 600m world best time of 1:23:57 minutes was the second-fastest ever run indoors and the second-fastest run by an American woman in any condition. Breaking the 53-year-old USA drought of a medal in the 800m, Mu broke the American record with a time of 1:55:21 minutes in the finals at the Tokyo Olympics.
Mu concluded her first Olympic Games in a glittering manner with two gold medals.
4. Andre De Grasse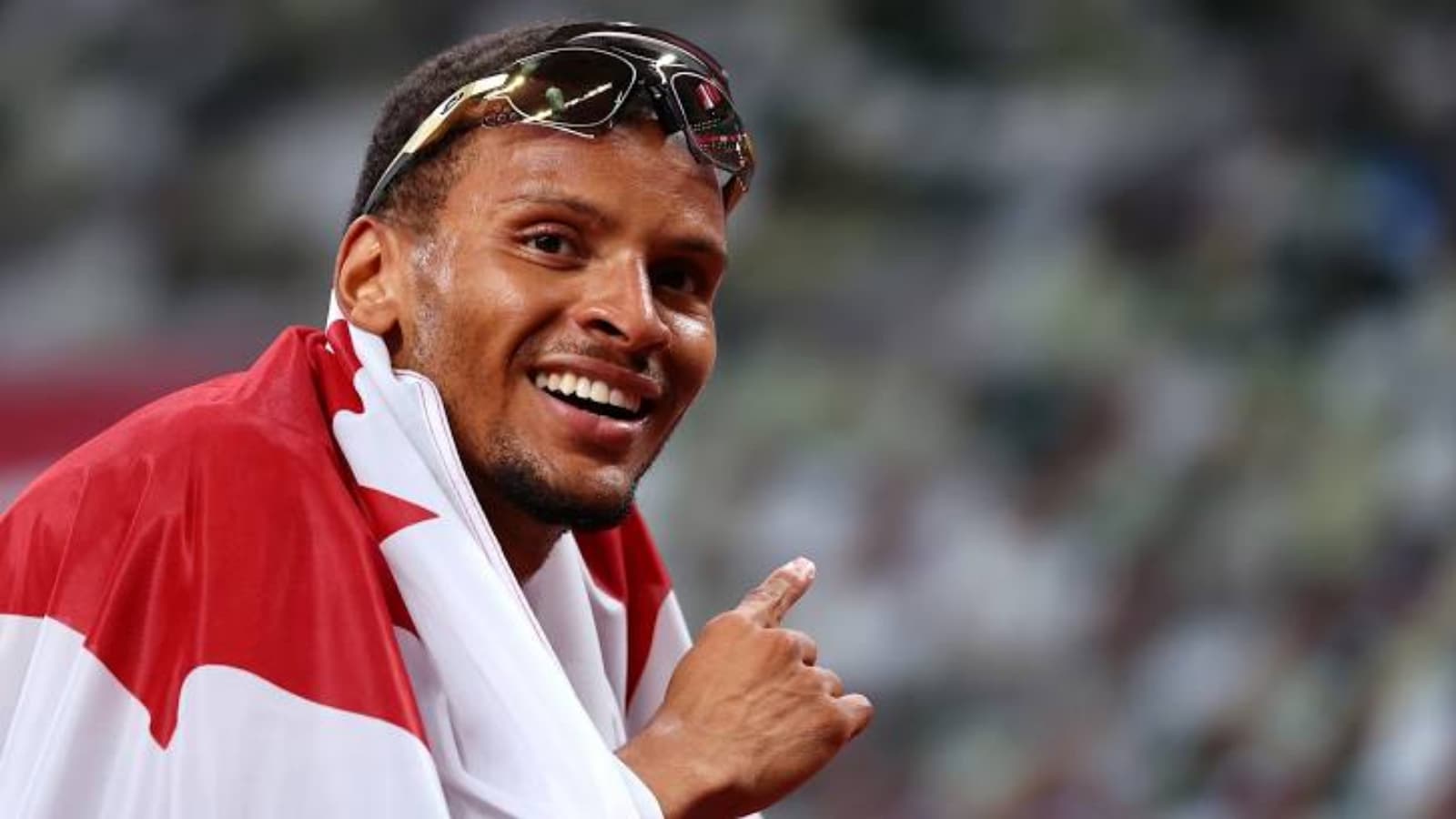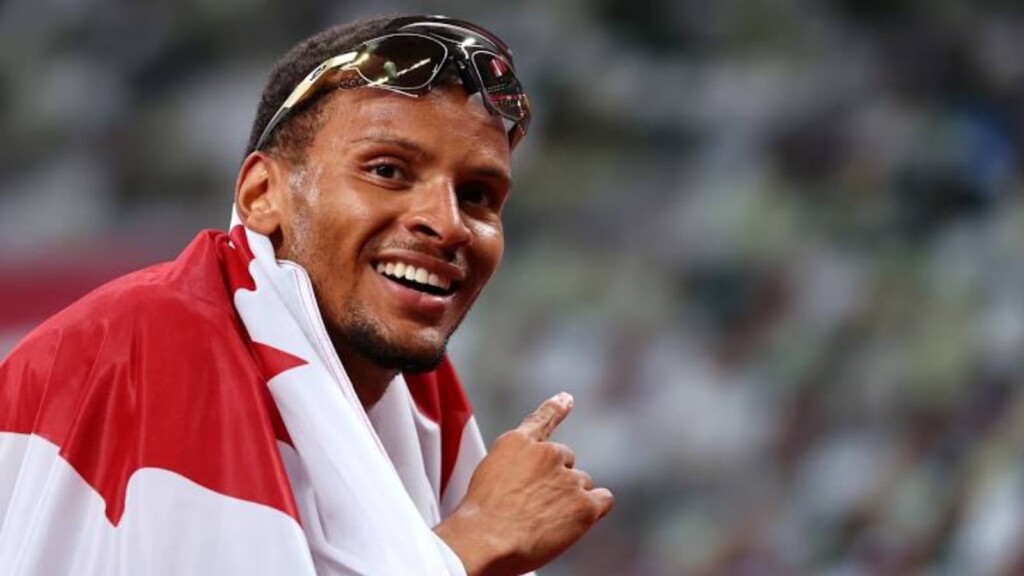 Canadian sprinter Andre De Grasse has ended his quest for a grand podium finish with his awe-striking victory run in the Tokyo Olympics. De Grasse clinched a gold medal in the 200m, bronze in the 100m, and another bronze in the 4x100m relay.
De Grasse came into the spotlight after his famous friendly jibes with Usain Bolt at the Rio Olympics in 2016. After having doubts cast over his performance, he proved his mettle with a thundering run in the Tokyo Olympics. He gave the best time in the 100m heats and although started off slow in the finals, caught up with his competitors winning the bronze. In the 200m, he ruled throughout bagging an undisputed gold.
De Grasse emerged from the shadows to establish himself as a brutal sprinter with two bronze medals and one gold at the Tokyo Olympics.
3. Shericka Jackson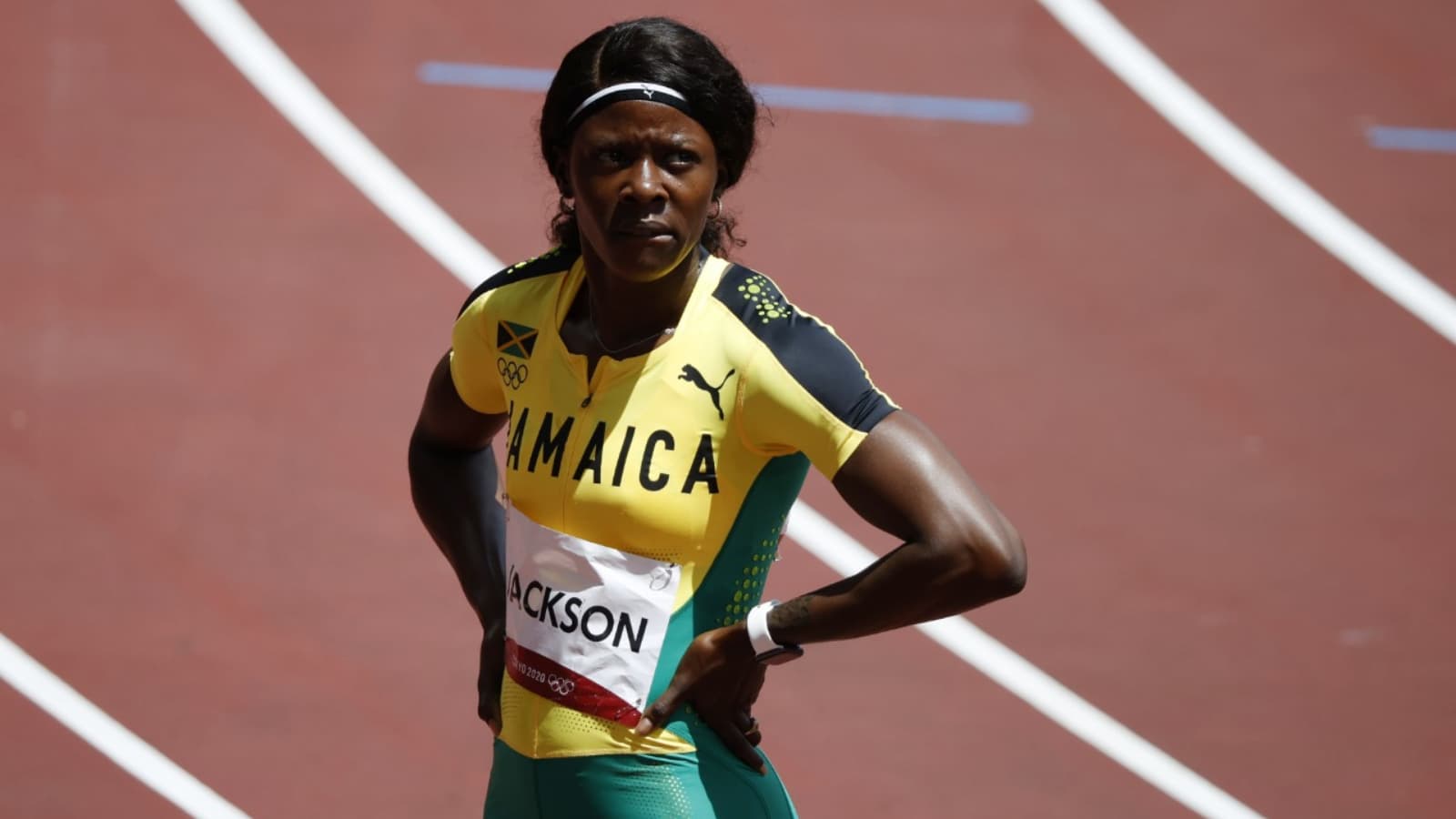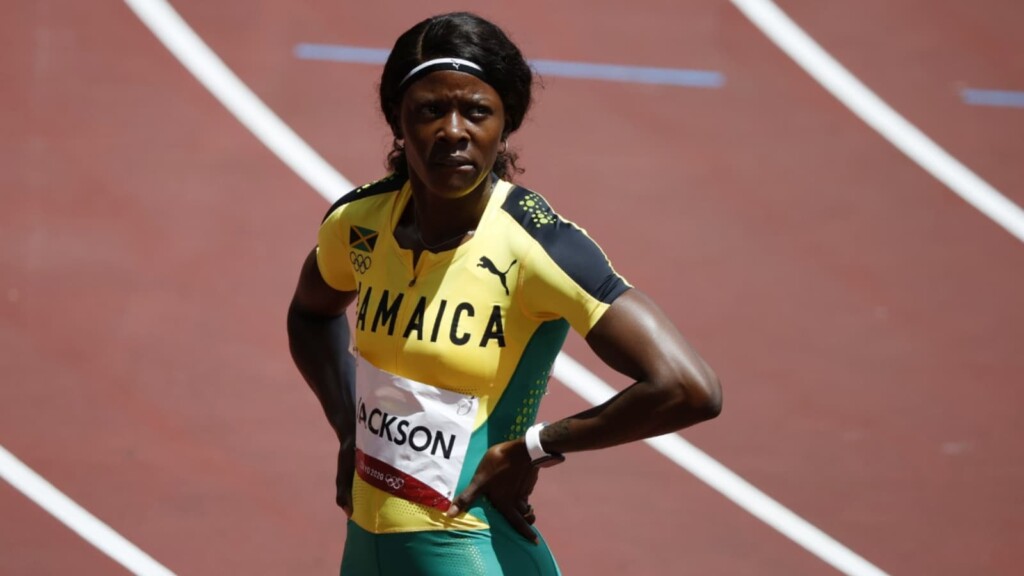 Jamaican sprinter Shericka Jackson had made a recent switch from 400m to shorter distances. Jackson turned the transition into a positive one with a bronze in 100m, gold in 4x100m relays, and a bronze in the 4x400m relay added to her impressive medal set.
She had bagged a bronze in 400m and a silver in the 4x400m relay at the 2016 Rio Olympics. Jackson bettered her medal tally in her second Game. The star helped create a Jamaican clean sweep at the 100m race while helping both the 4x100m and 4x400m relay teams to a podium finish. She put on a grand show with two bronze medals and a gold medal.
2. Sifan Hassan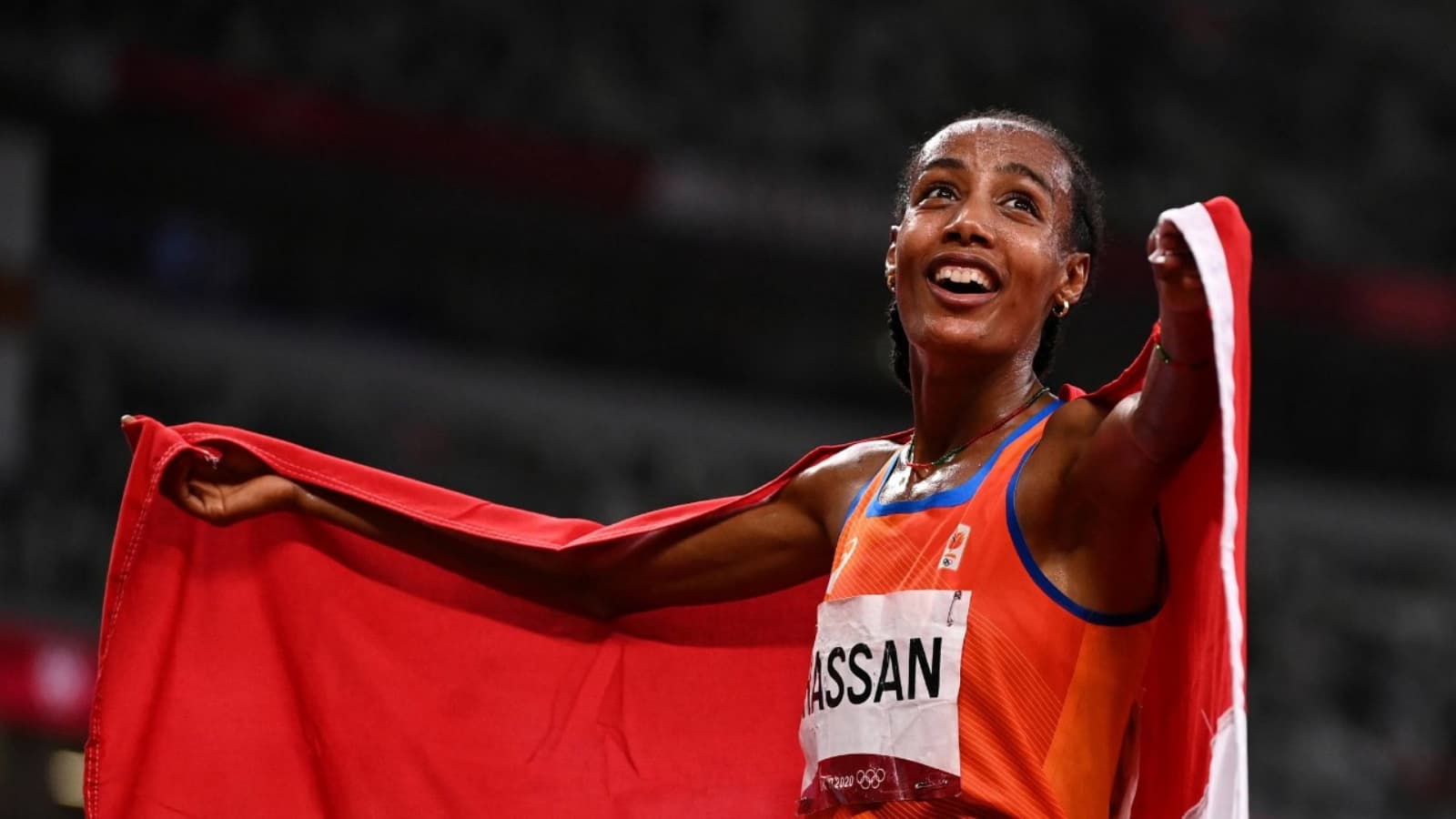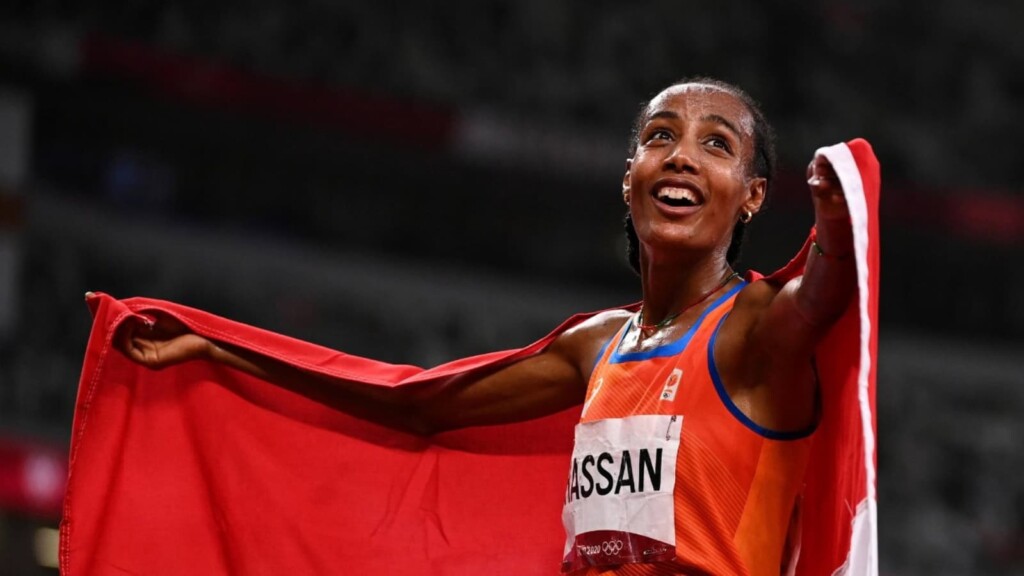 Dutch runner Sifan Hassan is habitual to producing histories by now. Hassan aimed at a rare distance running treble of 1500m, 5000m, and 10,000m at the Tokyo Olympics. Out of her three events, she clinched gold in 5000m and 10,000m and a bronze in 1500m.
Hassan first produced history after becoming the only athlete, male or female, to win both 1500m and 10,000m at the 2019 Doha World Championships. She hasn't looked back ever since. The iconic runner even held the 10,000m world record for two days. In the 1500m heats, Hassan fell down in her last lap but got back up again eventually winning her heat.
Hassan produced something truly incredible in Tokyo ending all three of her events on the podium. She added two golds and one bronze Olympic medal to her list of merits.
1. Elaine Thompson-Herah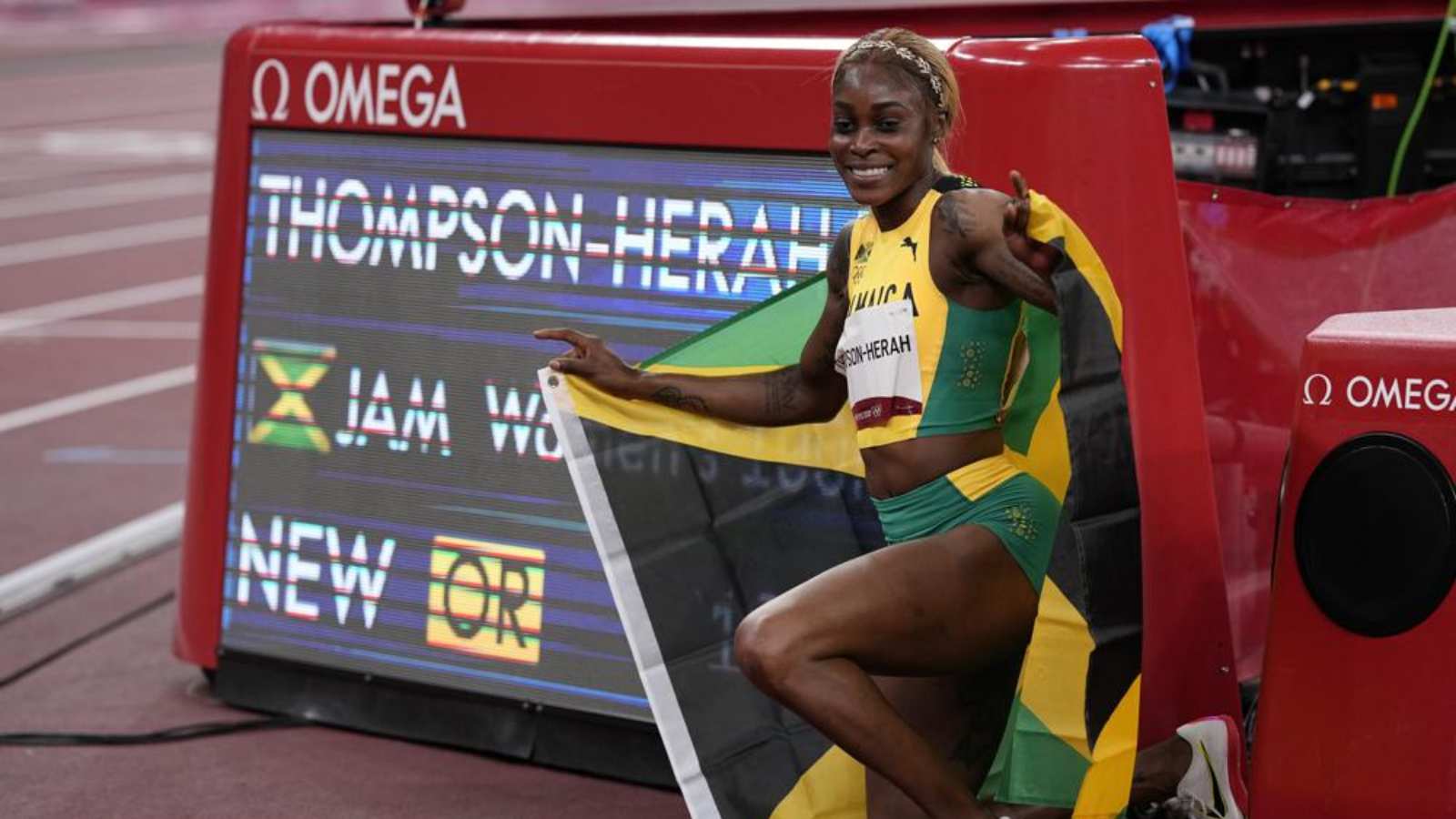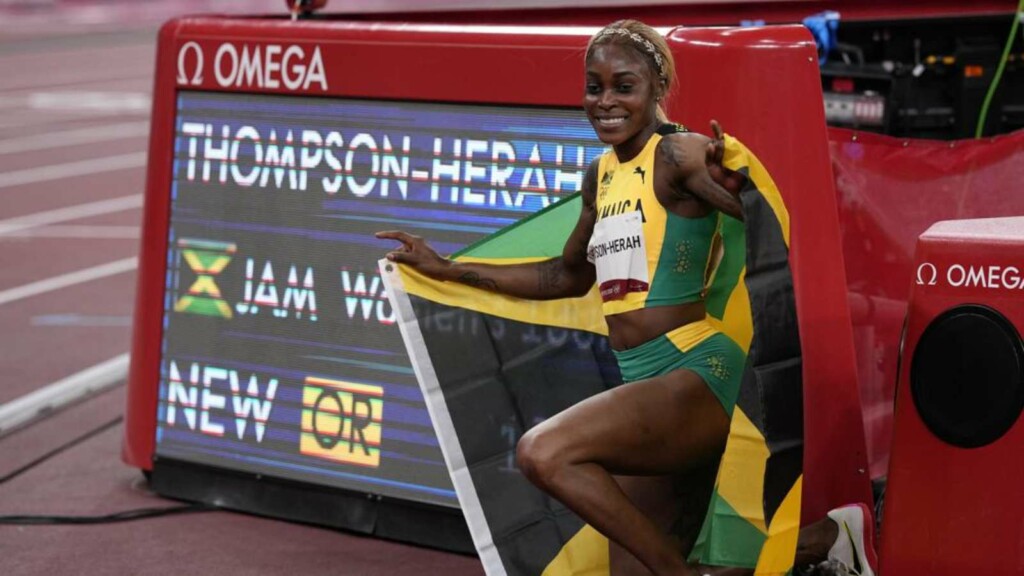 Jamaican sprint queen Elaine Thompson-Herah produced a significant upset defending both her Olympic titles in the Tokyo Olympics. Thompson-Herah added an enviable golden treble of 100m, 200m, and 4x100m in her impressive collection.
Struggling through a series of injuries after historic feat of two golds at the 2016 Rio Olympics, Elaine Thompson-Herah made a comeback nobody expected. With doubts cast over her performance, she went on to not only take the 100m title but shattered the Olympic record set in 1988 with a time of 10.61 seconds becoming the fastest woman alive. She repeated her achievement in the 200m clocking 21.53 seconds making her the second-fastest woman in the distance.
Thompson-Herah has had the best Olympic outing ever winning every event she competed in. In her tempting medal tally, she has now added three glittering gold medals.
Also Read: WATCH: Crowd gathers outside Neeraj Chopra's house to celebrate his Gold Medal triumph at the 2020 Tokyo Olympics