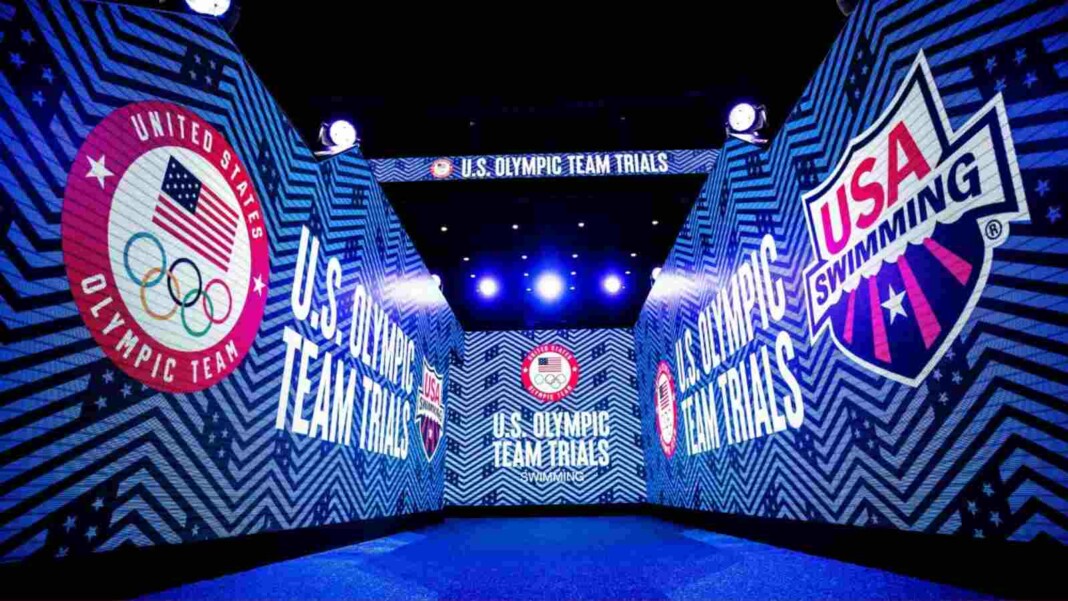 The first session of the Olympic trials in America ended with a bang, with swimmer Michael Andrew breaking the American record for the 100 m breaststroke twice in one day. He has now come closer to securing his spot at the Tokyo Olympics with that record breaking swim.
Andrew became pro at the age of 14, something that went against conventional swimming wisdom. At the 2019 world championships, he qualified for the finals of all the 50 m events, but he had a rough 50 m breaststroke event. His mediocre swims in 2021 shed doubt on his ability to secure a spot at the Olympics, but the now 22 year old came back strong, and broke the American record in his very first swim at the Olympic trials at Omaha's CHI Health Center.
USA Swimming Olympic Trials- Michael Andrew breaks American record by 0.45 seconds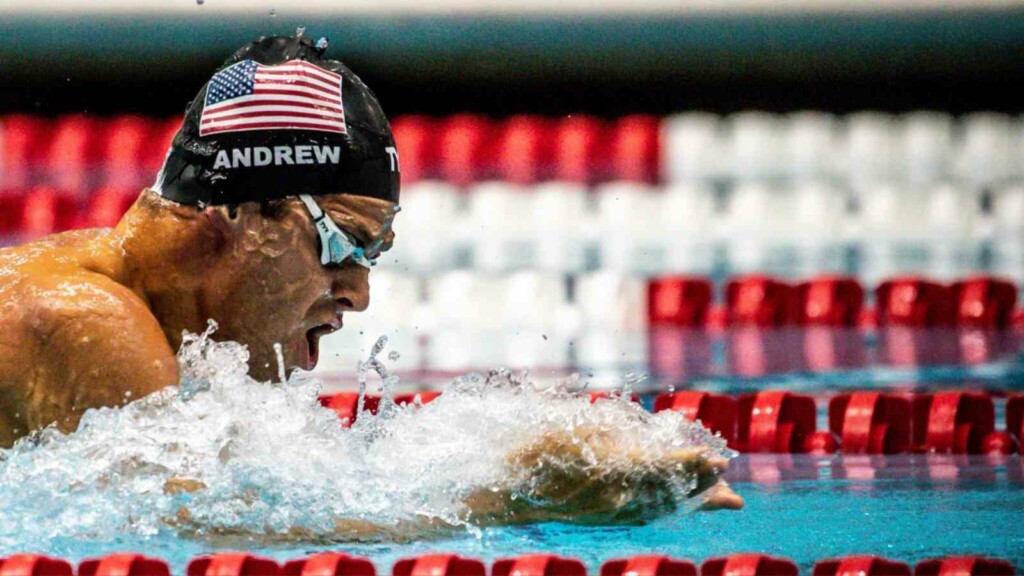 Andrew finished with a time of 58.19, breaking the old record by 0.45 seconds. The old mark was set by Kevin Cordes (58.64), who also took part in the Olympic trials, but was nowhere near the record breaking pace. The record puts Andrew third of all time, with Great Britain's Adam Peaty (56.88) and Netherland's Arno Kamminga (57.90) ahead of him.
Behind Michael Andrew, World Championships finalist Andrew Wilson qualified second in 58.80, and Nic Fink qualified third in 59.21. The 16 fastest swimmers qualified to the 2nd semi-final heat, where Andrew created history once again.
American Olympic trials- Andrew Breaks the American Record once again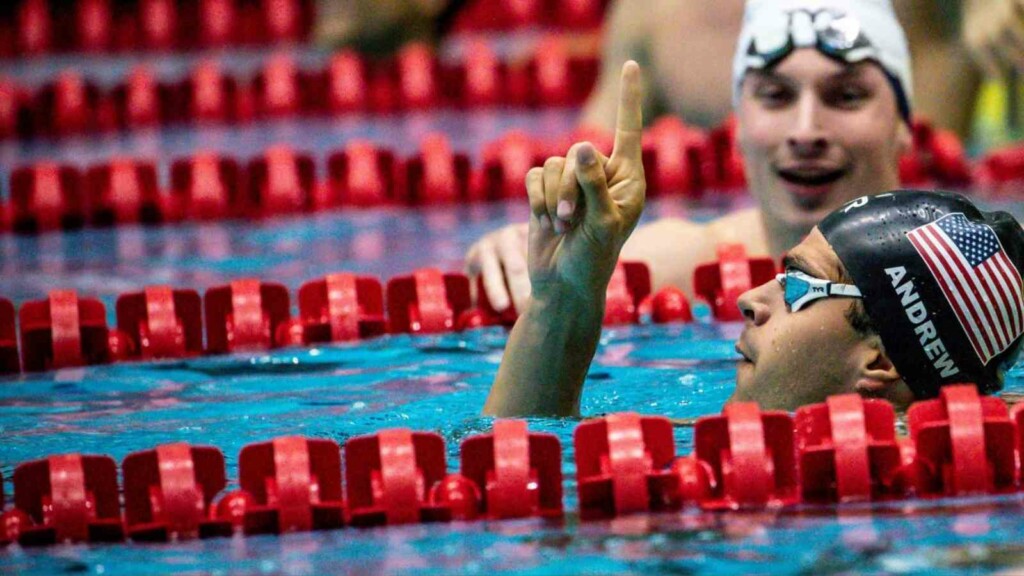 Michael Andrew broke the record again, in the 2nd semi-final heat of the 100 m breaststroke tonight. With an unbelievable performance, Andrew finished the race in 58.14, breaking his own previously set record by 0.05 seconds. The semi-final heat was an exciting one, with Nic Fink recording a personal best(58.50), to become the second best American swimmer of all time in the event.
Andrew attacked the semi-final event aggressively, breaking the American record by a great margin. He touched the halfway mark in 26.83, 0.01 seconds under the U.S. Open Record of 26.84, which is also held by Andrew himself. Nothing fundamentally changes in terms of rankings because of Andrew's swim tonight, other than his time improving by 0.05 seconds. He's still the number 1 American all-time, the number 3 performer in the world all-time, and the number 3 performer in the world this year.
Also read: Tokyo Olympics: Who will rule swimming after Michael Phelps? 5 swimmers to watch out for