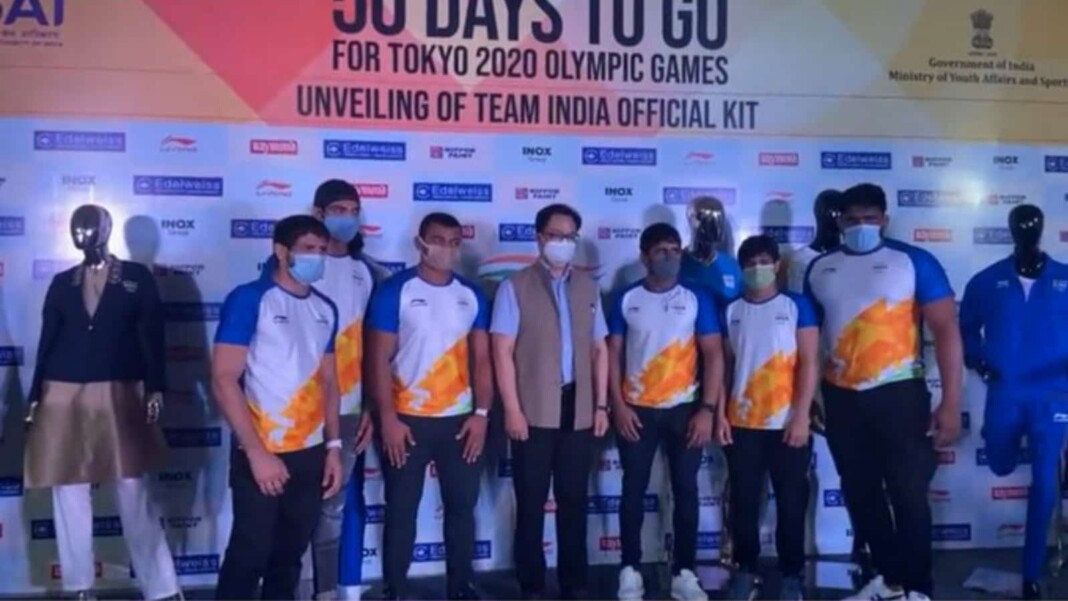 The sports minister of India Kiren Rijiju unveiled the official kit of the Indian Olympic contingent for the Tokyo Olympics. We are only 50 days out from the prestigious event and the Indian athletes are prepared to take on the world. While the ravaging pandemic around the world and the dire situation in Japan cast doubts on the future of the Games, it seems like the quadrennial event will go ahead as planned.
India is sending more than 100 athletes to the Games in more than 17 sports, their second-largest contingent since the Rio Olympics of 2016. The Indian contingent enters this year's Games with a strong chance of winning medals. They will be looking to script history in Tokyo as they aim a historic bounty of medals.
"The presence of India at the Tokyo Olympics is going to be huge," Kiren Rijiju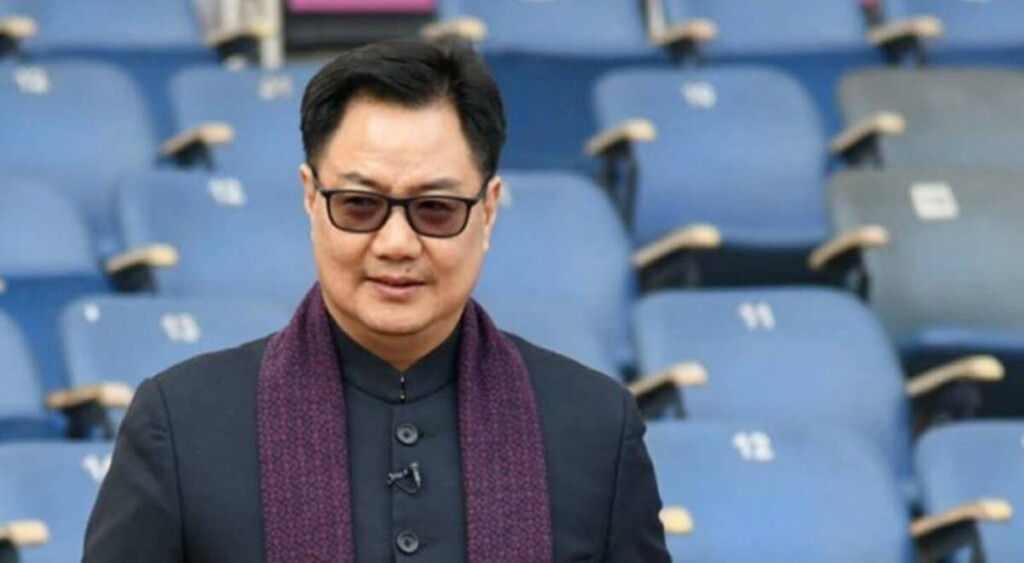 Kiren Rijiju is confident that the Indian athletes will make their mark at the Tokyo Games. Rijiju cited India's rising medal count in the prestigious event as he predicted that this edition will mark the beginning of a new era in the nation's Olympic history. The union minister adds that a good showing at the Games will better the sports culture in India.
"First of all, I want to see that India has broken the past record (at Olympics). That is very clear because that is how we want to enhance India's capacity but to predict an exact medal it's there in my mind. Of course, everybody has a calculation. I have also calculated on the basis of all the correct information as much as possible. I have a prediction in mind. It may unnecessarily spin-off and dampen the spirit of the sportsperson," Kiren Rijiju told Sports Today.
"I had stated earlier also that India was absent from many sporting disciplines in the Olympics. We were present in a few of them. If you see the medal background also. Beijing if you see, boxing, wrestling, badminton. Badminton has been there in London as well as Rio. We have a wide range of medal prospects. The presence of India in the Olympics is going to be huge. This Tokyo Olympics is going to be a big presence for India. I am hoping that this Tokyo Olympics will create a bigger sporting culture in the country," Rijiju added.
The Sports Ministry will be launching short films encapsulating the journeys of the Tokyo-bound Indian athletes to mark 50 days to the Summer Games. The films, documenting the journey from the early days to the Olympic participation of prominent sportspersons will be launched on Doordarshan. It will be telecasted every day in the build-up to the Tokyo Olympics that is slated to begin on July 23.
Know Your Olympian: Amit Panghal | Bajrang Punia | Neeraj Chopra | Elavenil Valarivan