Jamaica has lifted the coveted Olympic crown in the women's 4x100m relay at the ongoing Tokyo Olympics with an awe-striking time of 41.02 seconds. The short distance relay is a particularly exciting race to watch with the top sprinters from one country running in the same team. It is the combined effort of the best of the best in the business.
The women's 4x100m relay was touted to be a thrilling affair and it did not disappoint in that aspect. The semi-finals on Thursday saw the British team of Dina Asher-Smith, Asha Philip, Daryll Neita and Imani-Lara Lansiquot creating a new national record of 41.55 seconds. The time was the fastest ever recorded in an Olympic heat.
Rio defending champions United States team of English Gardner, Teahna Daniels, Javianne Oliver and Aleia Hobbs came second behind them. The Jamaican team missed their two top stars, Elaine Thompson-Herah and Shelly-Ann Fraser-Pryce in the semi-finals. The Rio silver medallist country saw Shericka Jackson, Brianna Williams, Natasha Morrison and Remona Burchell take the third spot.
Tokyo Olympics: Jamaica's scorching run the women's 4x100m relay puts to the shame the sizzling Tokyo heat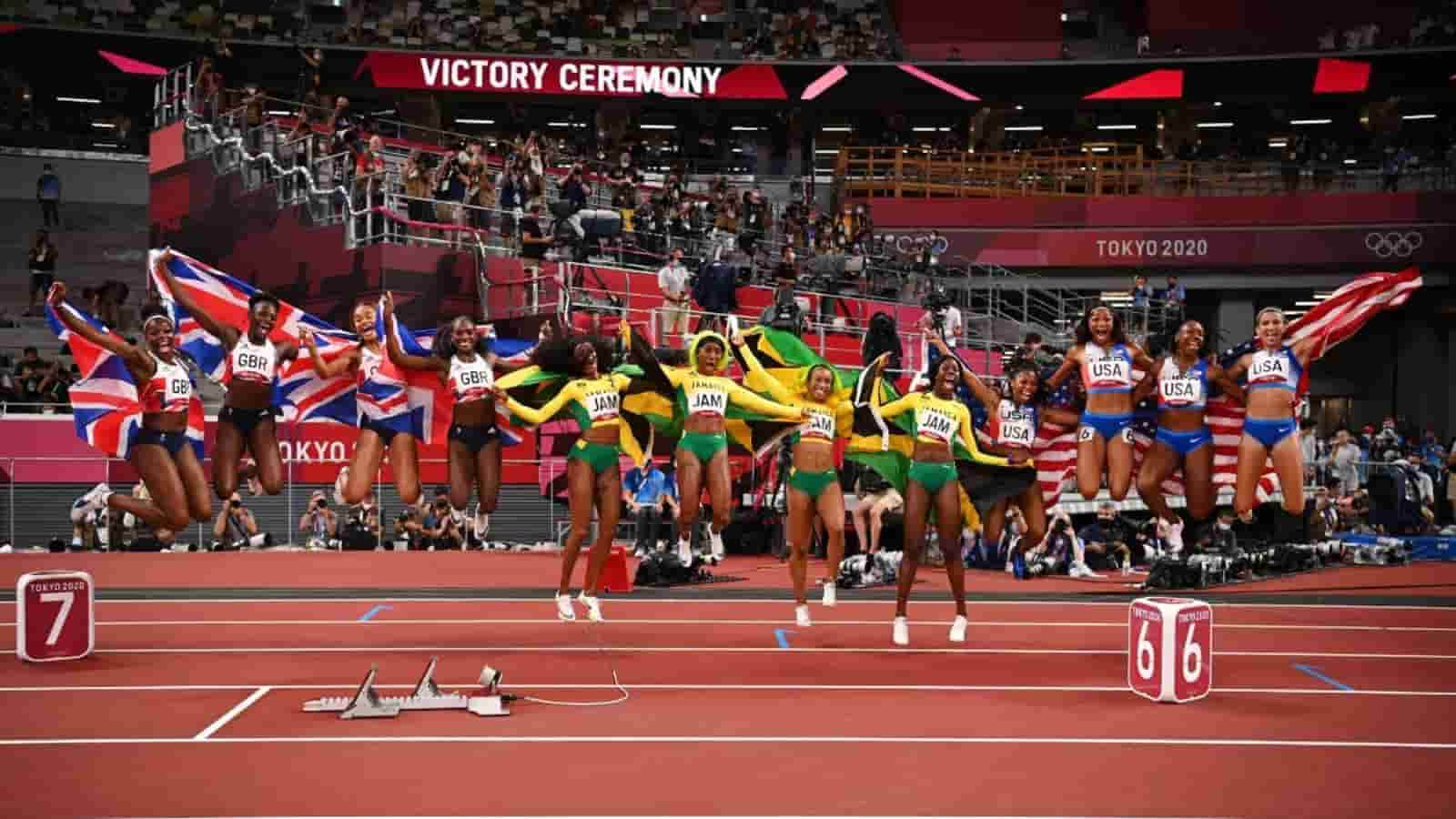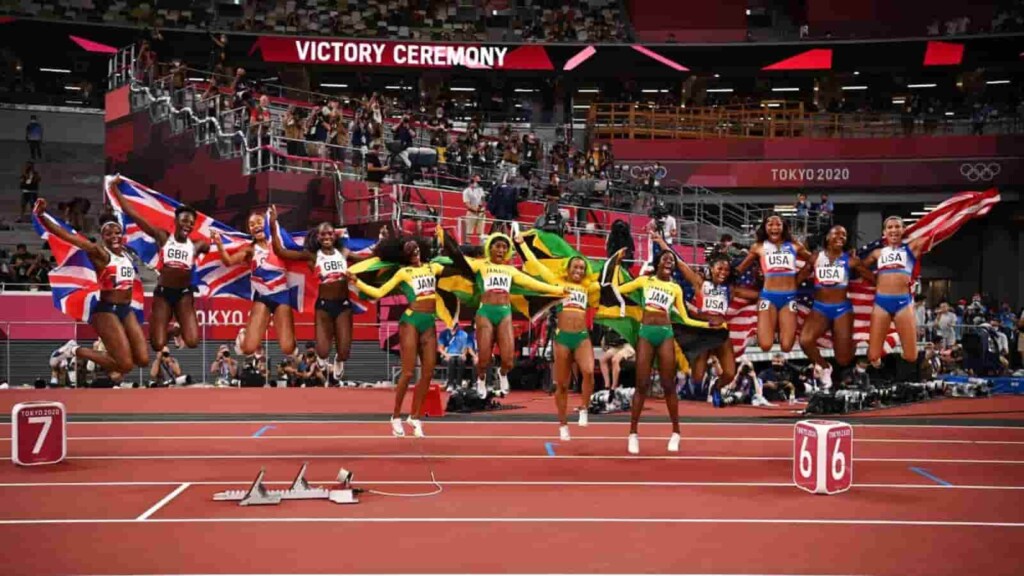 The Jamaican girls, Brianna Williams, Elaine Thompson-Herah, Shelly-Ann Fraser-Pryce and Shericka Jackson have become the new Olympic women's 4x100m relay champions clocking 41.02 seconds. USA team of Jenna Prandini, Javianne Oliver, Gabrille Thomas and Teahna Daniels clinched the silver medal with a timing of 41.45 seconds . Great Britain team of Asha Philip, Neita Daryll, Imani Lansiquot and and Dina Sher-Smith bagged the bronze medal giving the time of 41.88 seconds.
Reigning sprint champion Elaine Thompson-Herah completed her prestigious Olympic treble having won the 100m and 200m already. Hers and reigning world champion Shelly-Ann Fraser-Pryce's inclusion changed the game for the Jamaican quartet. Both of them had been rested for the semi-finals.
The USA pulled off an incredible game as their win ended a rather upsetting week for the country. They fought well and earned the well-deserved silver medal.
Dina Asher-Smith had to pull out of the 100m finals unable to recover on time from her hamstring injury. For the same reason she had to withdraw from her favourite event 200m in which she is world no. 1. From thinking she couldn't compete in the 4x100m relay to winning the bronze in the finals her and the British team have produced something great.
Also Read: Tokyo Olympics Athletics: India smashes men's 4x400m relay Asian record, misses out on final