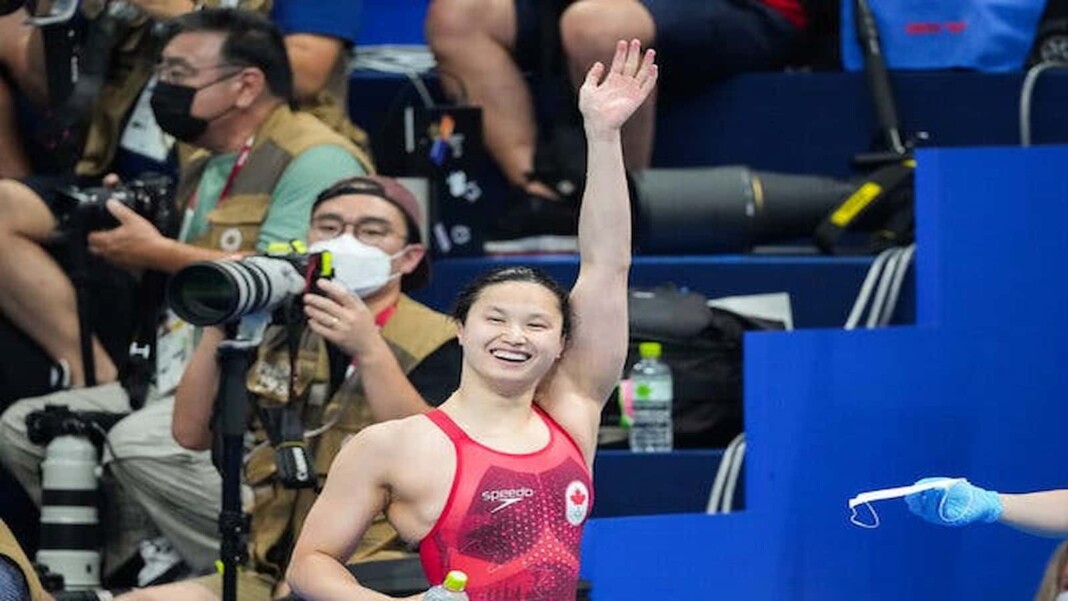 Margaret MacNeil of Canada claimed a gold medal for Canada in Women's 100m butterfly event on Monday. This was her second medal at Tokyo Olympics, after she won the silver medal in the Women's 4x100m freestyle relay.
Margaret MacNeil recorded a timing of 55.59 seconds, which was just five milliseconds more compared to Y.F.Zhang of China who clocked a timing of 55.64. It was a fascinating final to witness, as the top four swimmers were separated by just 14 milliseconds.
Margaret MacNeil was one of the favorites to win a medal in the 100m butterfly event, after claimed a gold at the World Championships in 2019. She lived up to her expectations and claimed two medals on her Olympic debut.
Margaret MacNeil bags second medal at Tokyo Olympics
The New York Times came up with a video showing Margaret's gold in swimming on Monday. The Canadian swimmer started in the second lane, which is surely not the best lane to start in.
MacNeil was out of the podium places during the first 50 meters of the race. Zhang of China led the race after the first half, as American and French swimmers were second and third respectively.
However, MacNeil had a great turn, and her underwater swim helped her regain some ground. She made a late dash in the race, which helped her claim a gold medal. The race was very close, as Margaret MacNeil was shocked to see the results and the timings of the podium finishers.
Also Read: Tokyo Olympics: Chinese Weightlifter Hou to be tested by anti-doping authorities, Mirabai Chanu stands a chance to get medal upgrade