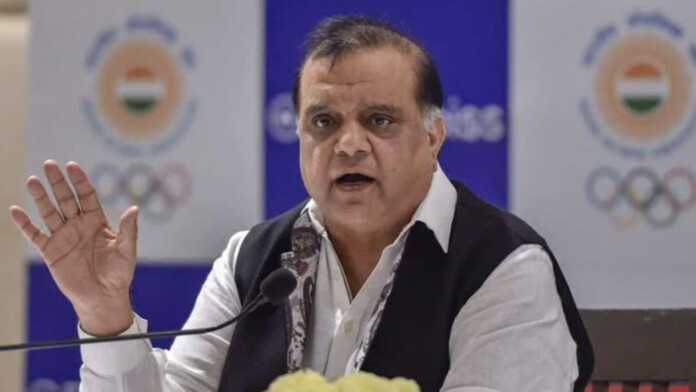 The Indian Olympic Association (IOA) chief Narinder Batra has assured full vaccination for the Tokyo-bound athletes from the country.
In a recent interview with The Times of India, Batra mentioned that the IOA will request the government to relax the 12-14 week gap between two Covishield doses. He said that most of the athletes have taken just a single dose as of now. The much-awaited Tokyo Olympic Games 2021 are scheduled to take place from July 23 onwards.
"Athletes can't wait for such a long time to get their second jab. We will write to the government to reduce the period for the athletes so that they are fully vaccinated when they reach Tokyo," Batra told TOI on Friday. 
The newly-reappointed IOA chief stated that they have been in touch with the federations for smooth coordination. Many Tokyo-bound athletes have gone abroad either to train or compete. The IOA needs to ensure that all the Indian athletes have tested negative for the novel coronavirus before they land in Tokyo.
"We have been in touch with the federations and the coordination is really smooth. There are some athletes, like the shooting contingent, who will be reaching Tokyo directly from Croatia. Many others will reach the destination from their respective training points. And then some will leave for Tokyo from India. No matter where they are, they will be tested and board the flight safely to Tokyo. Since some sports are yet to close the qualification process, we will get the exact number of qualified athletes by June 3," Batra added.
'Don't agree that there are more officials than athletes'
 India has often seen more officials attending the event than the athletes when it comes to the Olympics. However, Narinder Batra asserted that the IOC gives accreditation as per the number of athletes qualified for the multi-nation tournament. 
"The IOC gives accreditation as per the number of athletes qualified for the Games. I don't agree that there are more officials than athletes. In the past, many officials have gone by getting tickets, in a personal capacity, but this time it won't be possible as only accredited officials will be allowed. Having said that, we will have to send the officials from the sports that will be sending their athletes," Batra said. "We don't have the number (of the officials going) right now."
Also Read | Saina Nehwal and Kidambi Srikanth officially ruled out of Tokyo Olympics qualification race
Also Read | 'Athletes should come with full confidence to Tokyo Olympics,' asserts IOA chief Thomas Bach