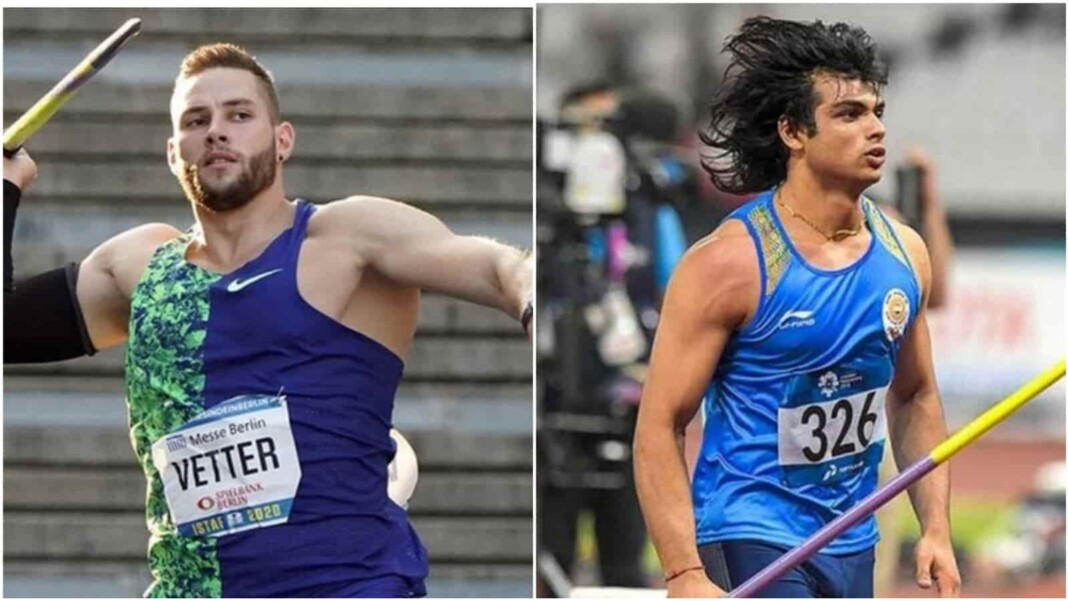 In what might serve as a trailer for the Tokyo Olympics, ace Indian javelin thrower Neeraj Chopra will clash against world no. 1, Johannes Vetter of Germany at the Kuortane Games on 26th June 2021.
The recently released entry list of men's javelin throw has intrigued athletics fans all over the world. Many illustrious athletes are set to feature at the Games making it the most anticipated and important javelin throw contest before the upcoming Olympics. Anderson Peters, the 2019 World Champion, and Keshorn Walcott, the 2012 and 2016 Olympic medalists will also be competing against Chopra and Vetter.
World no. 4 Neeraj Chopra began his European leg of tournaments with the Meeting Cidade de Lisboa in Portugal. Then he participated in Karlstad GP on 22nd June where he won despite a mediocre throw of 80.96m. At the Kuortane Games Chopra will face off against some of the best competition since 2018.
Neeraj Chopra vs Johannes Vetter: Trailer before Tokyo Olympics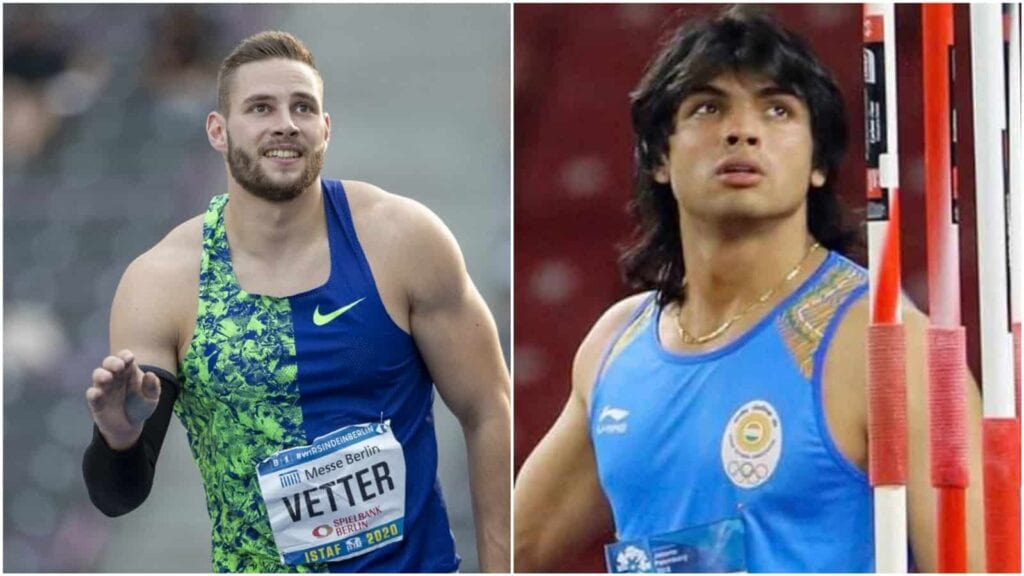 Although Neeraj Chopra and Johannes Vetter have competed against each other at various Diamond League events in the 2017 and 2018 season, the Kuortane Games are set to offer a small glimpse into what the men's javelin throw scene will be like at the upcoming Tokyo Olympics.
German javelin thrower Johannes Vetter has been in a thundering form since the start of the 2021 season. He has been dishing out throws beyond 90m at will. He produced his best performance of 96.29m at the European Team Championships in Poland. However, Vetter pulled his adductor muscle recently and has been out of action since late May. The Kuortane Games will be a chance for him to take a look at his competition and check his fitness.
On the other hand, top Indian javelin thrower Neeraj Chopra has been in a good form since the beginning of the season and is very close to hitting the magical 90-meter mark. His performance of 83.18m in Portugal and 80.96m at Karlstad GP were dismal but Chopra has claimed that he was still in training mode at the time and there is a lot more in the tank.
Johannes Vetter has enjoyed an undisputed dominance in the javelin throw and the Kuortane Games will offer an ideal opportunity for his competitors, including Neeraj Chopra, to try and dethrone him. All eyes will definitely be on the men's javelin throw event on 26th June 2021.
Also Read: Javelin throwers Shivpal Singh and Annu Rani accuse coach Uwe Hohn of training foreign athletes during overseas tours