After 41 long years, India has finally managed to secure a podium finish. At the Tokyo Olympics, the Indian men's hockey team put up a sensational performance to clinch the bronze medal. In the third-place game, India faced off with European powerhouse Germany in a fast-paced, edge-of-the-seat thriller.
Indian goalkeeper PR Sreejesh was yet again the hero of the game as he kept the relentless German attack at bay. India defended as many as 15 penalty corners in the game and the credit for it goes to the legendary shot-stopper who led the defensive line from the front.
Following the historic win, Sreejesh has dedicated his maiden Olympic medal to his father, PR Raveendran. "This medal is for you my achaaan(father). My hero, he is why I'm here," the veteran shot-stopper captioned the post. In the video, Raveendran could be seen leaping in joy following India's win.
"It is a proud moment for us," PR Sreejesh's father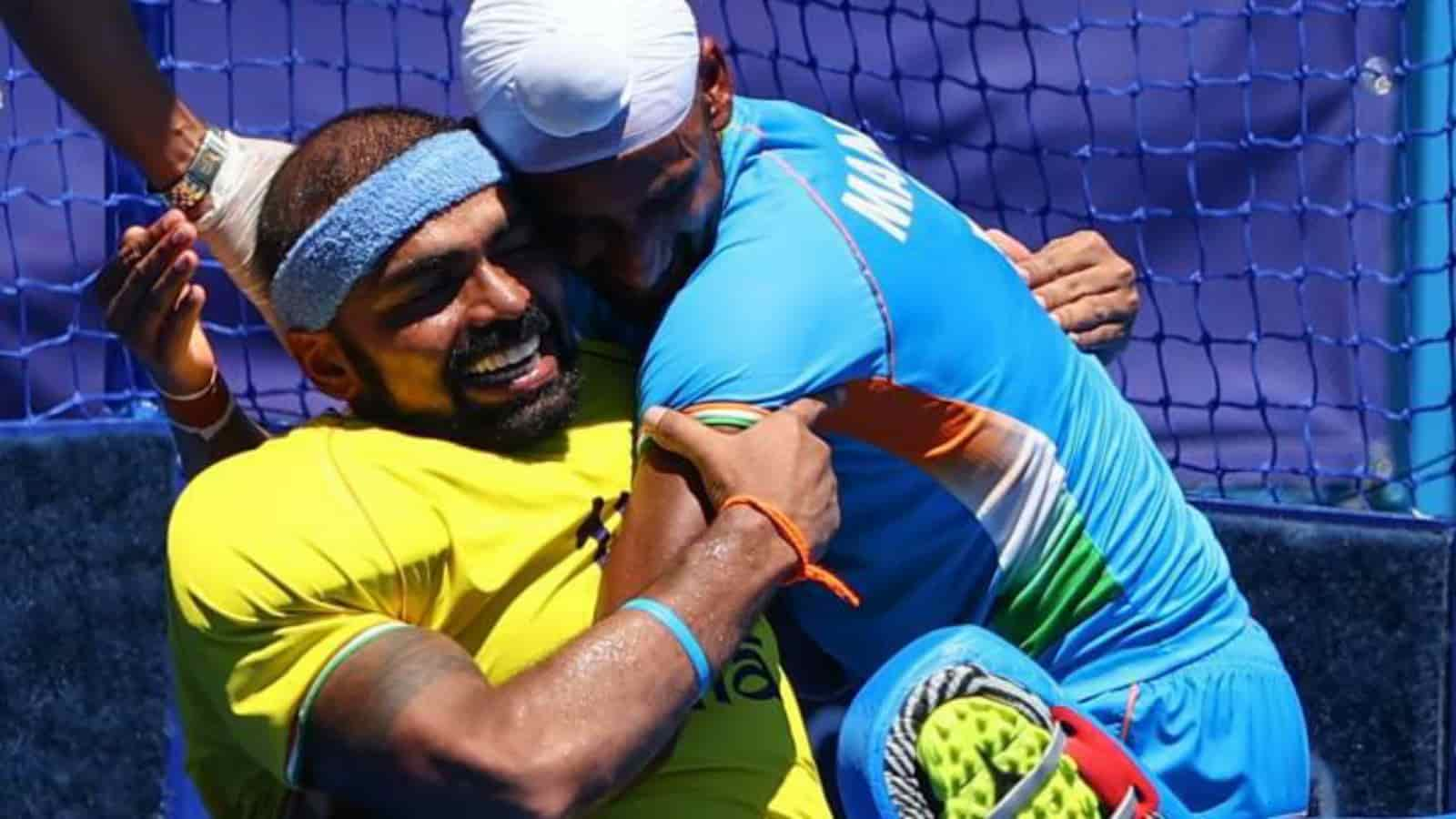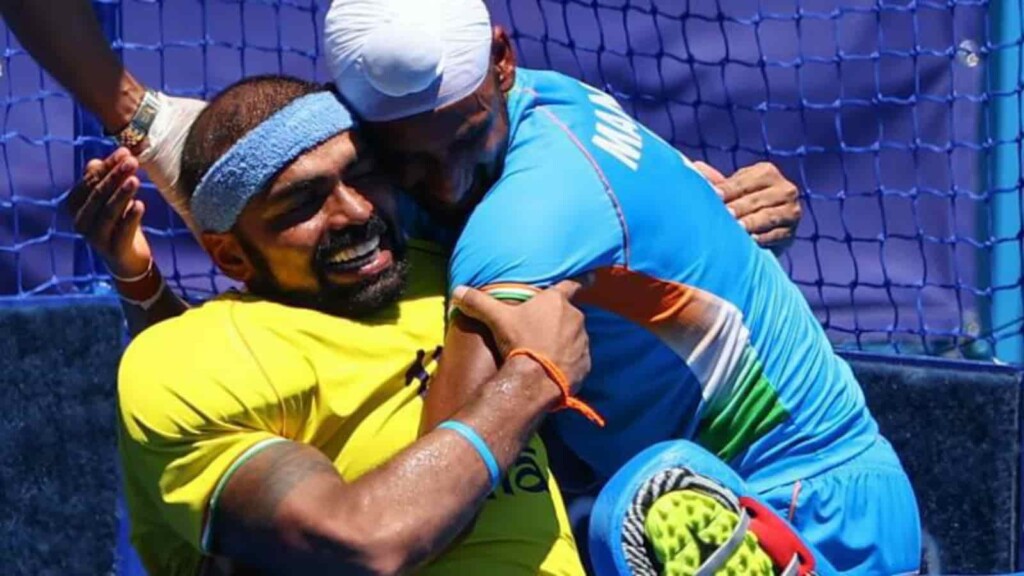 Raveendran was delighted with India's win which was led by a rock-solid performance from Sreejesh. He led the celebrations at his hometown in Kerala as he went around distributing sweets in joy. "It is a proud moment for us. A dream comes true for us. I am really happy my son Sreejesh played a key role in team India's success," he said following India's historic win.
It won't be wrong to claim that star shot-stopper PR Sreejesh has been carrying the Indian team for quite some time now. Making his debut in 2000, Sreejesh has been a wall between the posts rescuing the team on numerous like the bronze medal game today. To honour his contribution to Indian hockey, the veteran goalkeeper has a road named after him in Kerala.
Yes, you read it right and he received the honour when he was only 27 years old. The Kerala government honoured Sreejesh with a road named 'Olympian Sreejesh Road' in his village of Kizhakkambalam back in 2015. This was following his exploits in the 2014 Asian Games and the Sultan Azlan Shah Cup where India clinched gold and bronze respectively.
Also Read | History Created! Indian Men Hockey Team win a Sensational Bronze Medal Ending a 41-year long drought