A few days ahead of the Indian Grand Prix 4, Dutee Chand is certain that she will qualify for the Tokyo Olympics. The 25-year old Indian sprinter hopes to meet the 11.15 seconds qualification mark and even without that, she hopes to qualify through her world ranking.
The World No. 42, with a personal best of 11.22 seconds, is practising to time below 11.10 seconds to make her way to the Olympics. While 56 athletes shall qualify for the Olympics, 33 will be chosen on the basis of their qualification timing and the rest will qualify on the basis of their rankings.
"Increased stamina can improve my timing", says Dutee Chand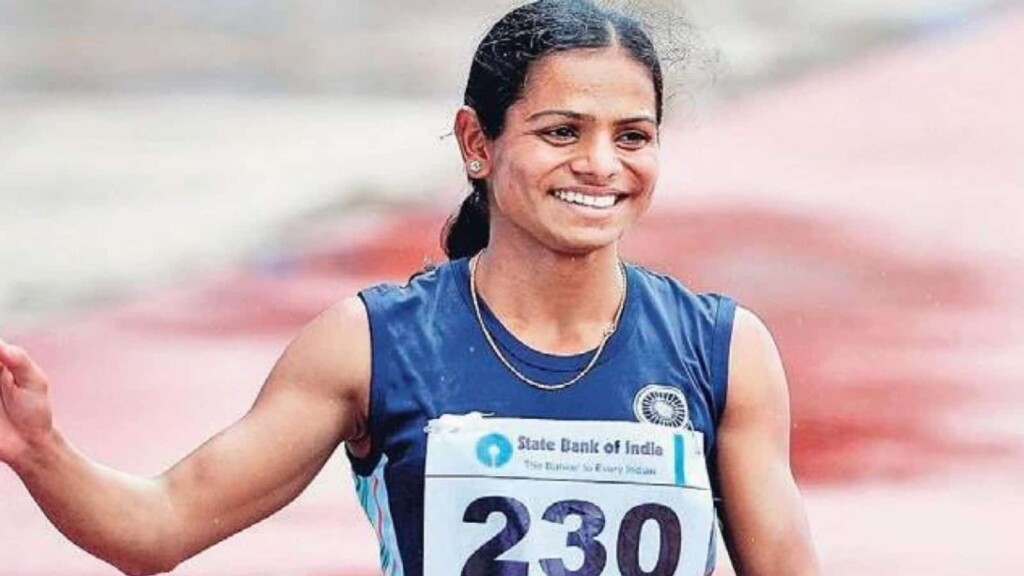 Dutee won the Silver medal in the 100m and 200m race in the Asian Games 2018 held in Jakarta. Due to COVID-19 imposed travel restrictions, Chand missed the World Relay Championships in Poland in May and two other competitions in Kyrgyzstan and Kazakhstan, which would have boosted her ranking.
However, the sprinter is positive about her diet and training. Since February she has been speed-training 60m, then 80m, and 100m. Her coach agrees that her stamina has increased which she believes will improve her timing.  She has been training for six hours every day apart from her gym workout and swimming and mainly practices in the morning and evening.
With a bronze medal under her belt in the 200m race in the 2019 Doha Asian Championships, she hopes that her performance in the National Inter-State Championships to be held between June 25 and June 29th will put her in the final list of qualified athletes which shall be released on July 1, 2021.
Also Read: Tokyo Olympics: Indian women's hockey team named for Summer Games