Tampa Bay buccaneers' Tom Brady led the tributes for John Madden after the unfortunate news came in on 28th of December. The former Oakland Raiders head coach passed away aged 85 and no reason has been ascertained as of yet.
The 85-year old became a household name in the world of the NFL, for his exploits as a broadcaster and for featuring on an extremely popular video game that bears his name. Madden led the then Oakland Raiders to their first Super Bowl victory in 1977 to cap off an extremely successful tenure as head coach of the side.
During his 10-year tenure as coach, he led the Raiders to the playoffs in 8 of them, and had the distinction of not having a losing record ever.
John Madden passed away unexpectedly on 28th of December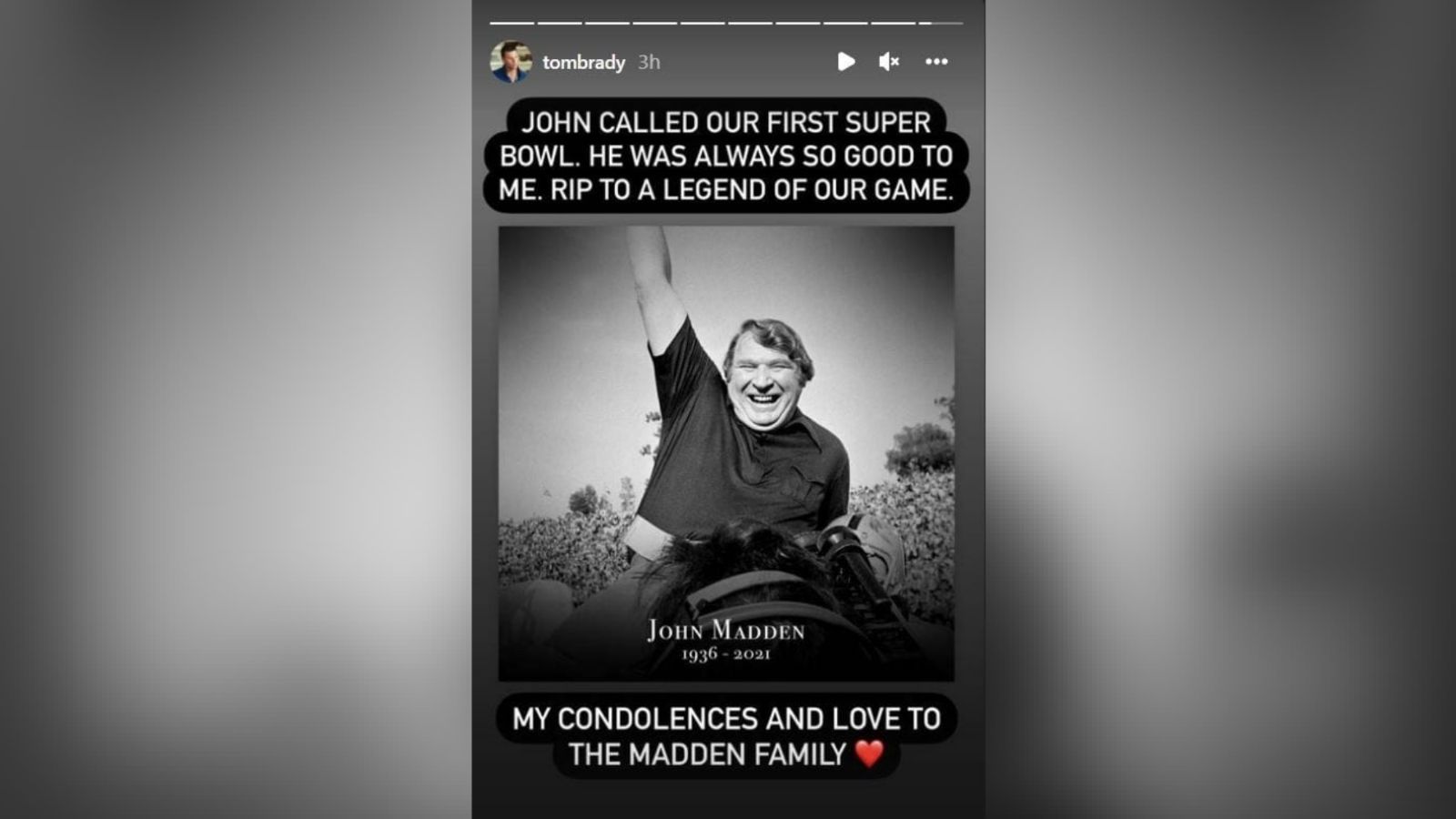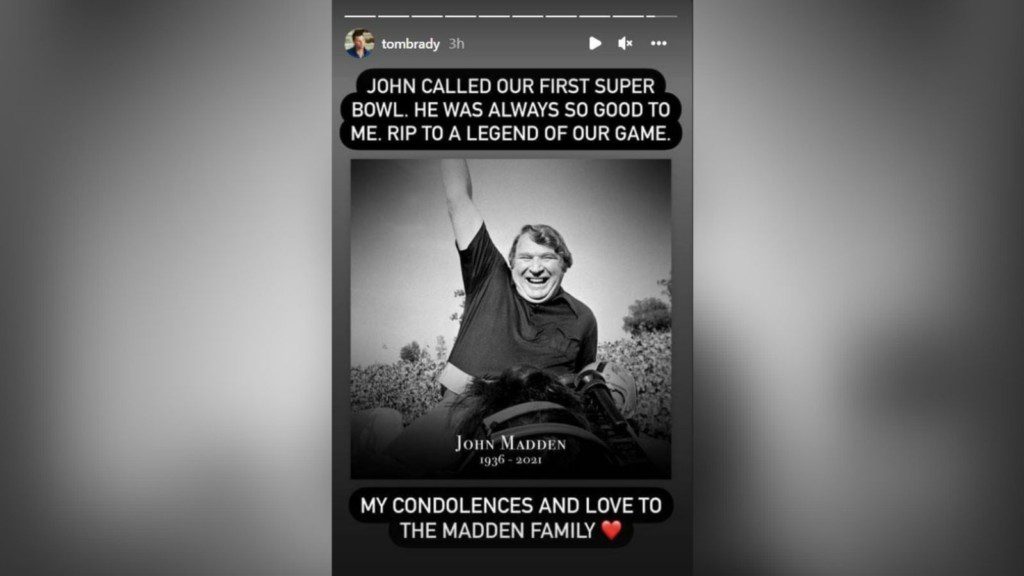 After the news of death, tributes poured in from all sections and it is only fair that one of the modern-day greats of the NFL, Tom Brady showed his respect for the immensely popular broadcaster.
The 42-year old quarterback took to his official Instagram account to pay his tribute. In a story, Brady reminisced of his early days, "John called our first Super Bowl."
Along with a smiling picture of Madden, he continued, "He was always so good to me. RIP to a legend of our game. My condolences and love to the Madden family."
Madden has the all-time highest winning percentage among all coaches who won at least 100 games.

Also Read: "RIP to the absolute legend John Madden": Twitter Mourns the unexpected death of Super-Bowl winning coach and broadcaster