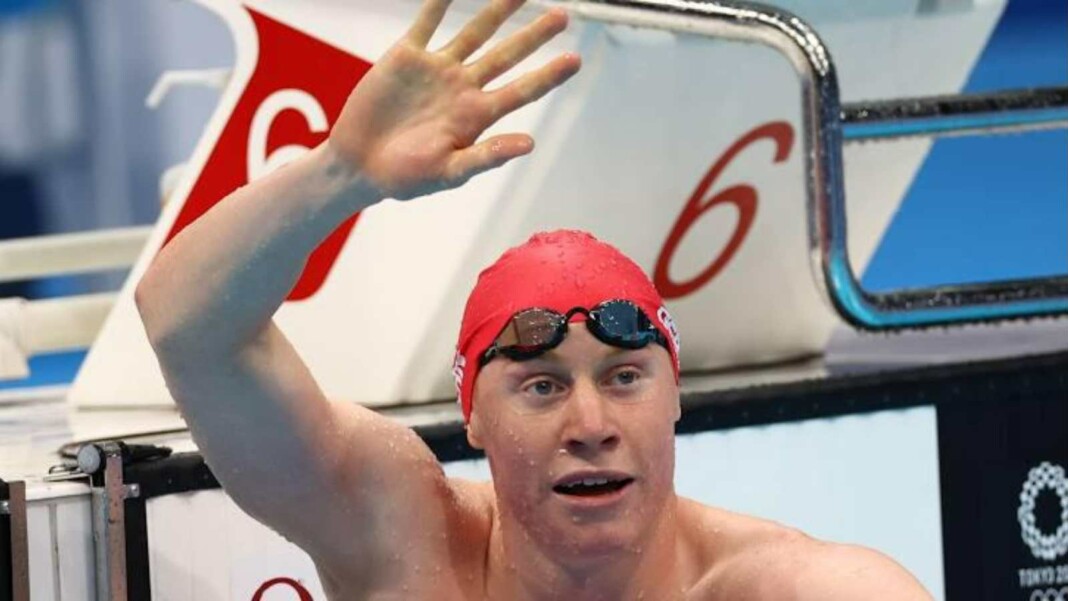 Great Britain's Tom Dean and Duncan Scott created history today, as they clinched the gold and silver medal in the men's 200m freestyle race at the Tokyo Olympic Games. Tom Dean had a steady race, and was 3rd at the end of 150m. He soon picked up the pace, and a valiant last effort allowed him to take finish in first place.
His compatriot, Duncan Scott took 2nd place, winning a silver with a time of 1:44.26s. Dean finished with a time of 1:44.22s. This is the first time a Brit has won a gold medal in freestyle in 113 years, as history was scripted at the Tokyo Olympics. It was Brazils' Fernando Scheffer who slowly came up the ranks, as he held 2nd place for the next 2 splits. Starting off in lane 8, Scheffer would go on to win the bronze medal in the 200m freestyle with a time of 1:44.66s.
WATCH: Tom Dean family celebrates his win during the early hours of the morning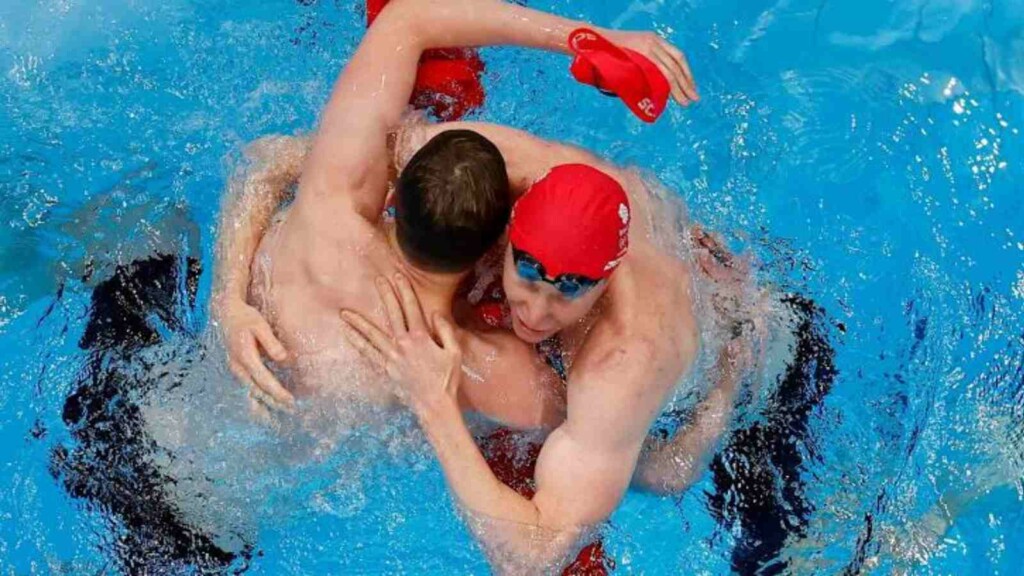 The Gold medal from Tom meant a great deal to everyone back in Great Britain, especially his family who could not be there at the Tokyo Olympics due to Covid-19 restrictions.
The win was applauded by several big associations, celebrities and athletes.
Olympic Silver medallist Jazz Carlin also congratulated Dean on his win.
Watch the highlights of the 200m freestyle race.
Also read: Swimming at Tokyo Olympics: Australia Breaks Women's 4x100m Freestyle Relay World Record and Olympic Record