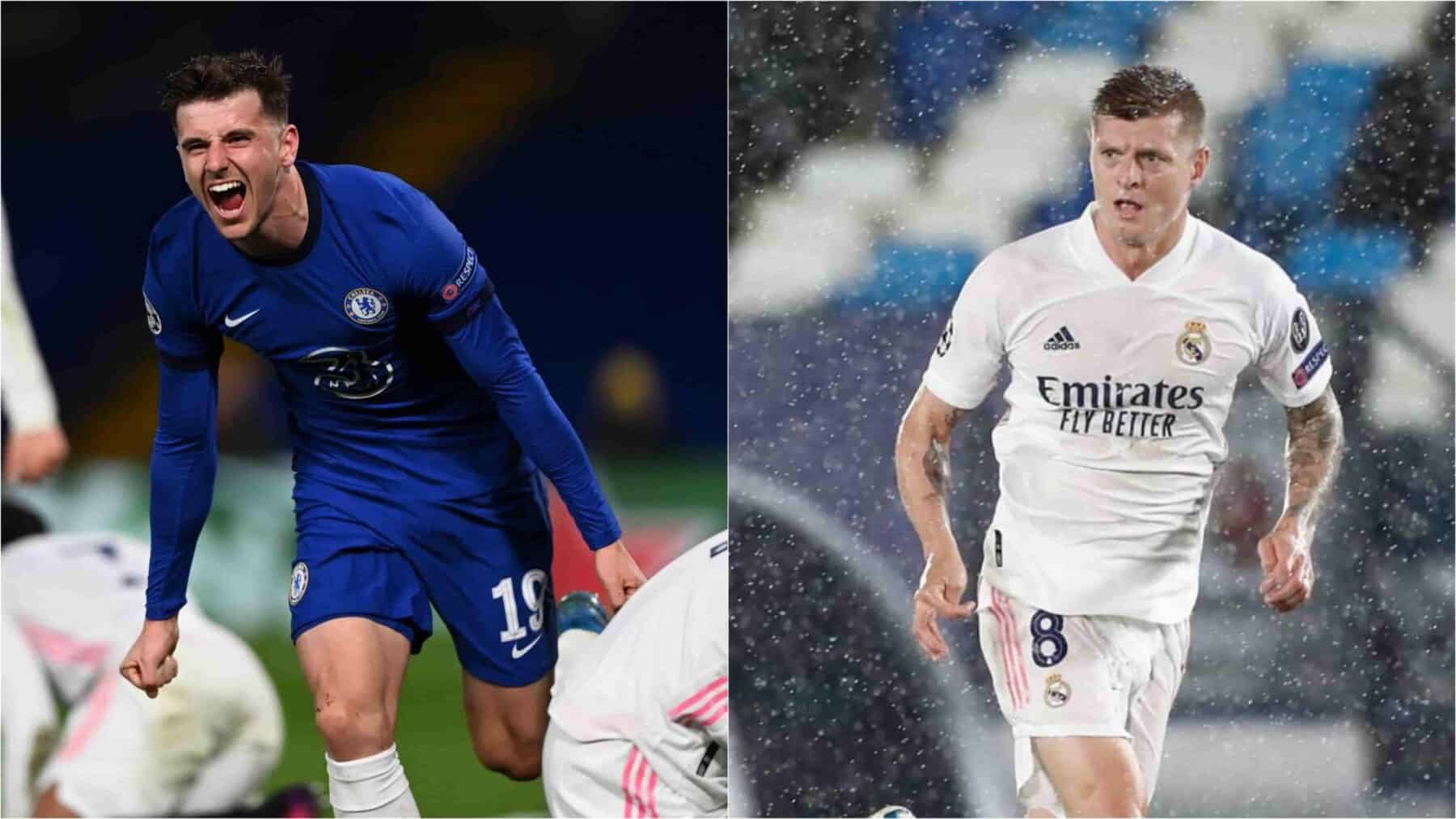 Chelsea defeated Real Madrid 2-0 in the semi-finals of the Champions League. Chelsea have made their first Champions league final after 9 years and will face Manchester City in the final to be played on 30th May on Istanbul.
Chelsea were the better team over the two legs and emerged deserving winners from the tie. Mason Mount reacted after Chelsea's victory over Real, aiming a jibe at Toni Kroos and the German replied on Twitter in his own stoic style.
Mason Mount – "They need to lose sleep on us as a team"
In the built-up to the Chelsea game, Toni Kroos was handed media duties for Real Madrid and the German was asked about his most feared opponent on the pitch
"The most difficult player to face at Chelsea? No player has ever taken my sleep in 15 years." Kroos said.
"They play well as a team but I can't tell you a name."
The Chelsea youngster scored the second goal of the match to confirm Chelsea's impending victory.
In the post-match interview with CBS Sports, Mount said : "I saw one of their players [Kroos] saying he doesn't lose sleep over any of our players. Maybe he should lose sleep over us as a team."
And now the German has replied to the youngster's comments on his Twitter account.
Kroos on Thursday retweeted ESPN'S tweet- "Still sleeping ok. But well done yesterday. congrats. Good luck in your first CL final."
The response is all heart and speaks about the kind of person Toni Kroos is off the football pitch. Although the German did take a slight dig at the youngster by mentioning that it was his first Champions League final appearance whereas Toni Kroos has already won the competition 4 times including 3 years in a row from 2016-18.
Also Read : UEFA EUROPA LEAGUE: Arsenal vs Villarreal confirmed lineups