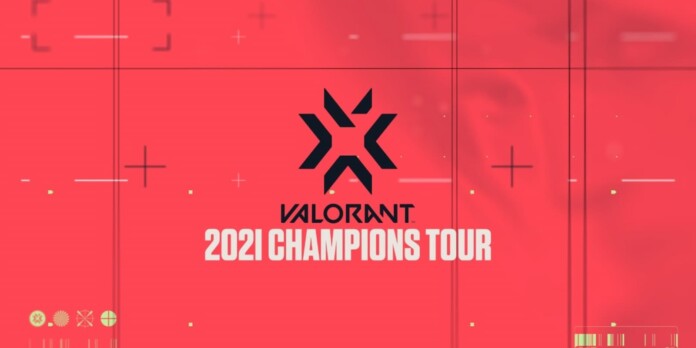 The Challengers Finals event is all set to start tonight. Four teams from North America have been finalised for the upcoming VCT Challengers Finals event. They have also been seeded accordingly from the fixtures they played all over the weekend. The Challengers Final is scheduled to play on from April 30 – May 2.
Among the UBQF teams, Cloud9 Blue were able to maintain a flawless run over T1, Andbox, and NRG despite the roster changes they underwent which saw Skyler "Relyks" Weaver stepping down from the roster, eventually getting replaced by Ricky "floppy" Kemery who recently made the switch from Cloud9's inactive CSGO roster to their Valorant division.
In the Grand finale, we saw Sentinels sweeping the match with Cloud9 Blue by the scoreline of 3-0. Here we give you the list of top 10 players to look out for in the VCT challenger finals today.
Top 10 Players To Look Out For In VCT Challengers Finals
#10. Jacob "Yay" Whiteaker (Andbox)
Jacob's rise in the North American scene after he steered Complexity to playoffs at the FACEIT Major 2018 in London. From there he has been consistent in every aspect of the game. In September 2020, he made his switch to Valorant and joined Andbox. With him on the team, Andbox were able to pull off the ultimate upset by breezing past through Sentinels in the Challengers 2 event. 
#9. Sam "Som" Oh (Team NRG)
Sam transitioned from CS:GO to valorant in October and has been excellent while serving his controller duties on the team since then, which ultimately led his side to progress on to the Challengers Final event in a bid to clinch an open spot at the Stage 2 Masters event to be held in Iceland.
#8. Ricky "Floppy" Kemery (Cloud9 Blue)
Floppy joined the CLoud9's CS:GO roster and he later joined the forces of Cloud9 Blue's Valorant roster eventually replacing Skyler "Relyks" Weaver who mutually decided to part ways with the team. Since the addition of Floppy, Cloud9 went on a flawless run through the upper bracket and in the process qualified for the Challengers Finals.
#7. Rahul "Curry" Nemani (Team T1)
Curry is from United States and currently plays for T1. He has been a phenomenal addition to the Korean-North American side after the player quits his CS:GO career in February.
#6. Shahzeb "Shahzam" Khan (Sentinels)
ShahZaM, no doubt till now has been the driving force behind Sentinels' success. With Stage 1 Masters Championship already in the bag, Shahzeb and co have set their eyes on the second iteration of the series, to be later held in Iceland. Most recently, Sentinels qualified for the Challengers followed by a clean sweep over Cloud9 Blue in the Grand finals.
Related – Cloud9 Blue Has New Addition To Their Valorant Roster
#5. Daniel "Vice" Kim (AndBox)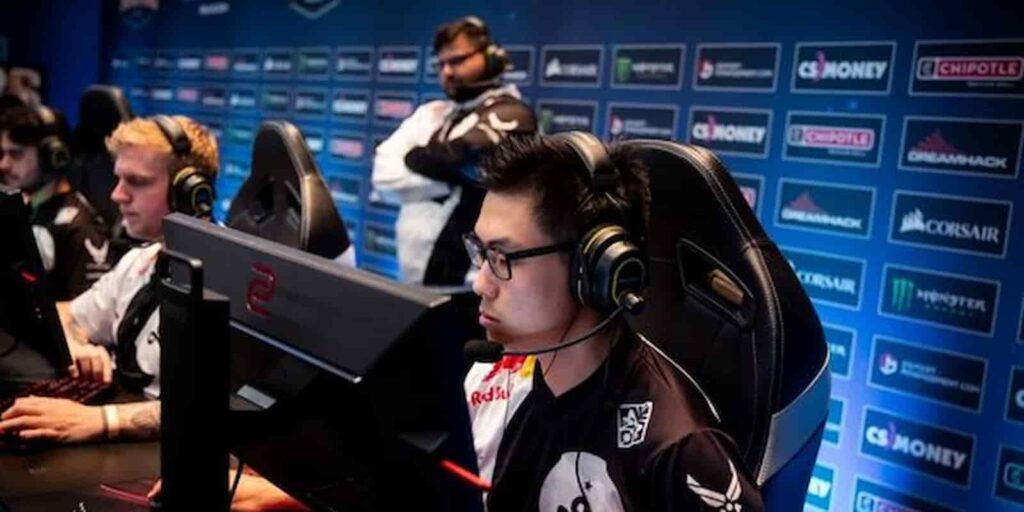 Previously of Cloud9 Blue, Vice entered Valorant's professional scene by signing up with the former. After spending nearly a year with C9, he found himself a new home at Andbox where he replaced Chris "Rebo" Heindel on the active roster. Daniel seems to be the perfect breakthrough Andbox have wanted for long now as his addition steered Andbox to their first-ever Challengers Finals finish.
#4. Nathan "Leaf" Orf (Cloud9 Blue)
Leaf was known as the prodigy of the North American CS:GO scene and is known for his time at Chaos Esports Club. The organization soon dissolve their CS:GO roster, which meant the youngster had to look for offers and a new team to call home. He soon signed up for Cloud9 Blue as a trial until he was brought aboard on a permanent basis by the organization. His progress might help the team to come out on top following a flawless run through the VCT Challengers Finals.
 #3. Michael "Poiz" Possis (Cloud9 Blue)
Known for his trampling game-play in Valorant's ranked mode, Poiz's massive breakthrough in his career by signing up with Cloud9 for their Valorant Blue roster. Back then when he played by the IGN, "DOINKMACHINE97", he placed second on the North American Leaderboard in October 2020 followed by his first-ever #1 finish on the same in the very next month.
#2. Matthew "Wardell" Yu (Team Solo Mid)
Wardell has been one of the original members of Team SoloMid. In his recent showings, though TSM failed to qualify, his efforts have really been appreciated throughout.
#1. Tyson "Tenz" Ngo (Sentinels)
Ever since Sentinels got TenZ from Cloud9 Blue, it has been a dream run for the team after they finished as champions at the Stage 1 Masters. Now that Tyson is here to stay with them till VCT Challengers Finals, Sentinels eye to qualify for the LAN event, to be held in Iceland. But one should not forget, the 19-year-old Canadian is still under a loan contract and can be recalled by Cloud9.
The VCT Challengers Finals event is set to begin from tonight with the fixtures already been disclosed by the game organizer are as follows:
100 Thieves Vs Andbox: 30th April @ 00:30 IST
Version1 Vs Sentinels: 30th April @ 00:30 IST
Team Envy Vs Cloud9 Blue: 30th April @ 00:30 IST
XSET Vs NRG: 30th April @ 00:30 IST
These Eight teams would compete for 2 open spots at the VCT Masters event to be held on LAN in Reykjavik, Iceland.
Also Read – Valorant Patch Notes 2.08 comes with a new Tropical Map "Breeze" and Battle Pass