Air-drop guns are the exclusive guns that are provided in classic as well Arcade matches. These guns are relatively powerful than the guns which players usually find in different maps. This article mentions some of the best air drop guns in BGMI aka Battlegrounds Mobile India.
Air-drops in BGMI are provided 5 times in classic matches. They are a special supply crate which is dropped from the aeroplane. The first air drop is received after approx 2 minutes in the game. Players need to follow the path of the aeroplane and keep an eye for the drop. Once the airdrop is descended on the ground, a red smoke is emitted which players can see even at a far distance. These air drops supply the players with weapons having an enhanced power, advanced supplies such as Level 3 helmets, backpacks as well as vests (Military Vest). Players can also find the rare scope i.e. 8x scope in these supply crates.
Down below, we take a look at some of the best airdrop guns in BGMI.
Top 5 airdrop guns in BGMI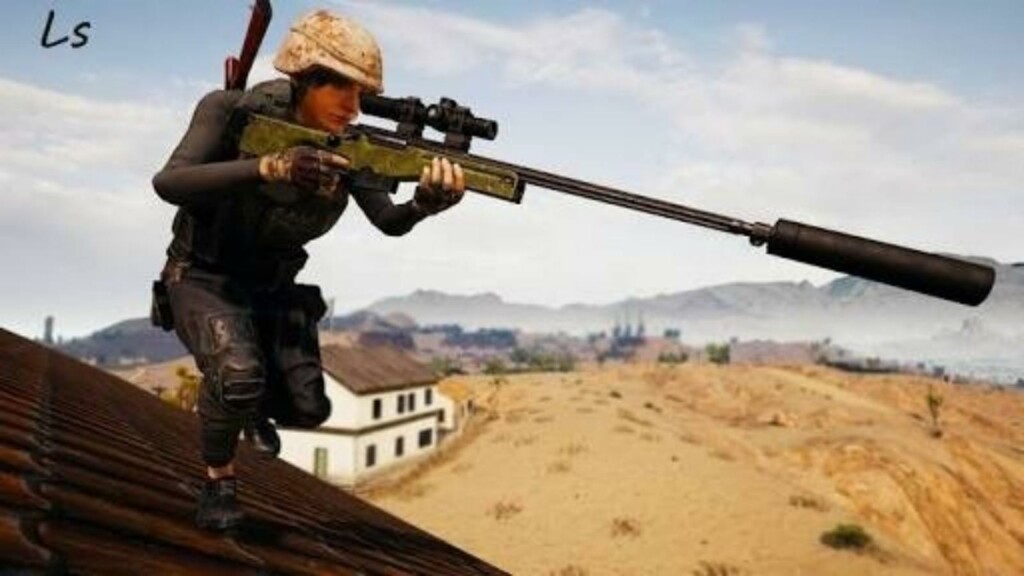 1. AWM
Ammo: 300 magnum
Capacity: 5 (7 with extended magazine)
Base Damage: 105
Fire Rate: 1.85s
AWM is one of the powerful amongst all the other airdrop guns in BGMI. It is a bolt-action sniper rifle that can be found in air drops as well as flare gun drops. Using this weapon is quite a responsible task as players have to knock the enemies in a single shot. The weapon uses rare ammunition that can be only found in supply crates.
Related: Battlegrounds Mobile India: Top 5 guns with lowest recoil in BGMI
2. MK14 EBR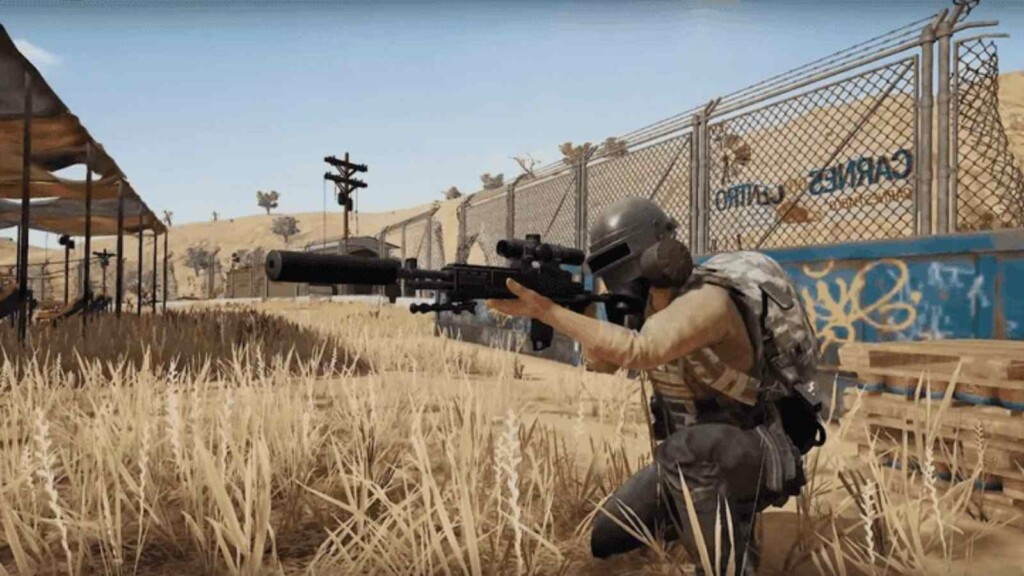 Ammo: 7.62mm
Capacity: 10 (20 with extended magazine)
Base Damage: 61
Fire Rate: 0.09s
This air drop weapon is lethal in close combats. It's high fire rate along with its high damage is what makes this gun, the most deadly auto weapon of BGMI. Players can use this weapon in auto and single firing modes. However, due to its high reload time and high recoil, some players tend to avoid this weapon.
3. Groza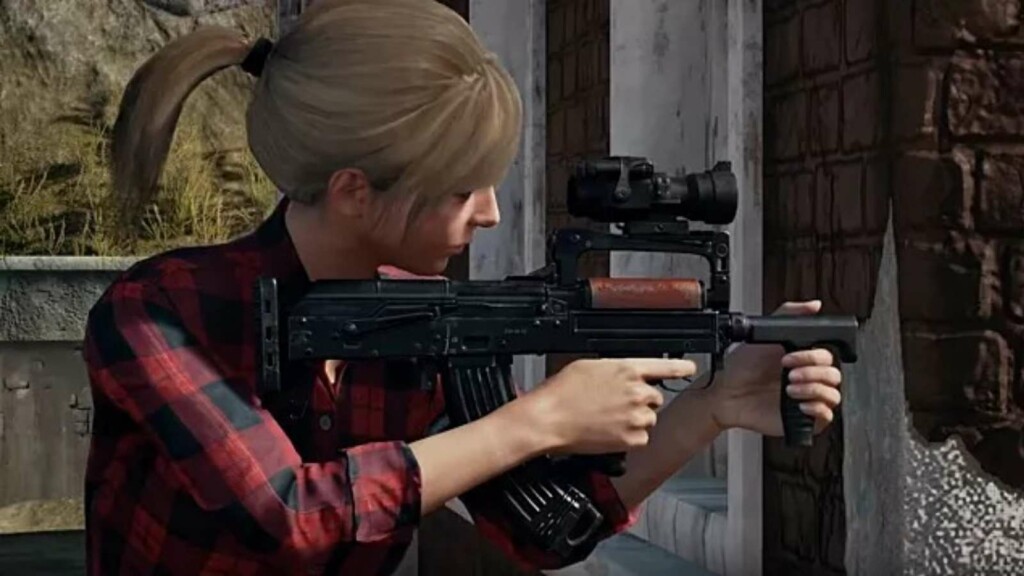 Ammo: 7.62mm
Capacity: 30 (40 with extended magazine)
Base Damage: 47
Fire Rate: 0.08s
Groza is one of the most vigorous weapon in BGMI. If you're someone who is aware about controlling the recoil of the weapons then Groza is certainly made for you. It is a substantial weapon in close range combats and can knock down 2 enemies at ease.
4. AUG A3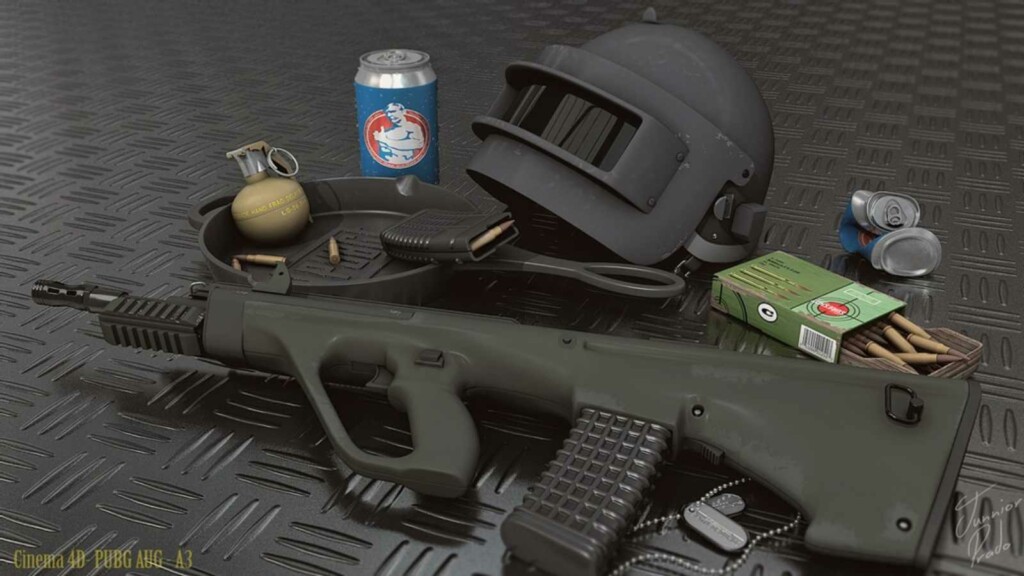 Ammo: 5.56mm
Capacity: 30 (40 with extended magazine)
Base Damage: 41
Fire Rate: 0.085s
AUG A3 is a weapon in BGMI with the least recoil. Players who have a hard time controlling the recoil of their weapon or they're beginners in practicing the spray bullet technique, must try this weapon.
5. MG3
Ammo: 7.62mm
Capacity: 75 (extended magazine cannot be attached)
Base Damage: 40
Fire Rate: 0.09s & 0.06s
MG3 is a newly added LMG weapon in BGMI after it received the 1.5 update. An exciting feature of this gun is that players can choose between 660 rpm & 990 rpm firing modes. It also has a low recoil compared to other LMG weapons such as M249.
NOTE: The weapons selected in this list are in accordance with their damage capacity. Viewer's choices might differ.
These are the Top 5 airdrop guns in BGMI. Players need to be alert while looting the air drops as several players rush to collect the exclusive supplies.
Also Read: BGMI India Series 2021: Eligibility, rules and requirements to follow while registering for the tournament