Free Fire introduces many new in-game cosmetics, bundles and emotes for players to use on the battlefield. Here in this article, we will take a look at the top 5 best emotes in Free Fire for October 2021.
Emotes are fan favourite customization in Free Fire. Some emote feature quite complex animations and special visual effects than others. The emotes can be obtained individually or as part of a bundle. Although there are a bunch of emotes available for players to choose from. Let's take a look at the top 5 best emotes in Free Fire for October 2021.
List Of Top 5 Best Emotes In Free Fire
5. Tea Time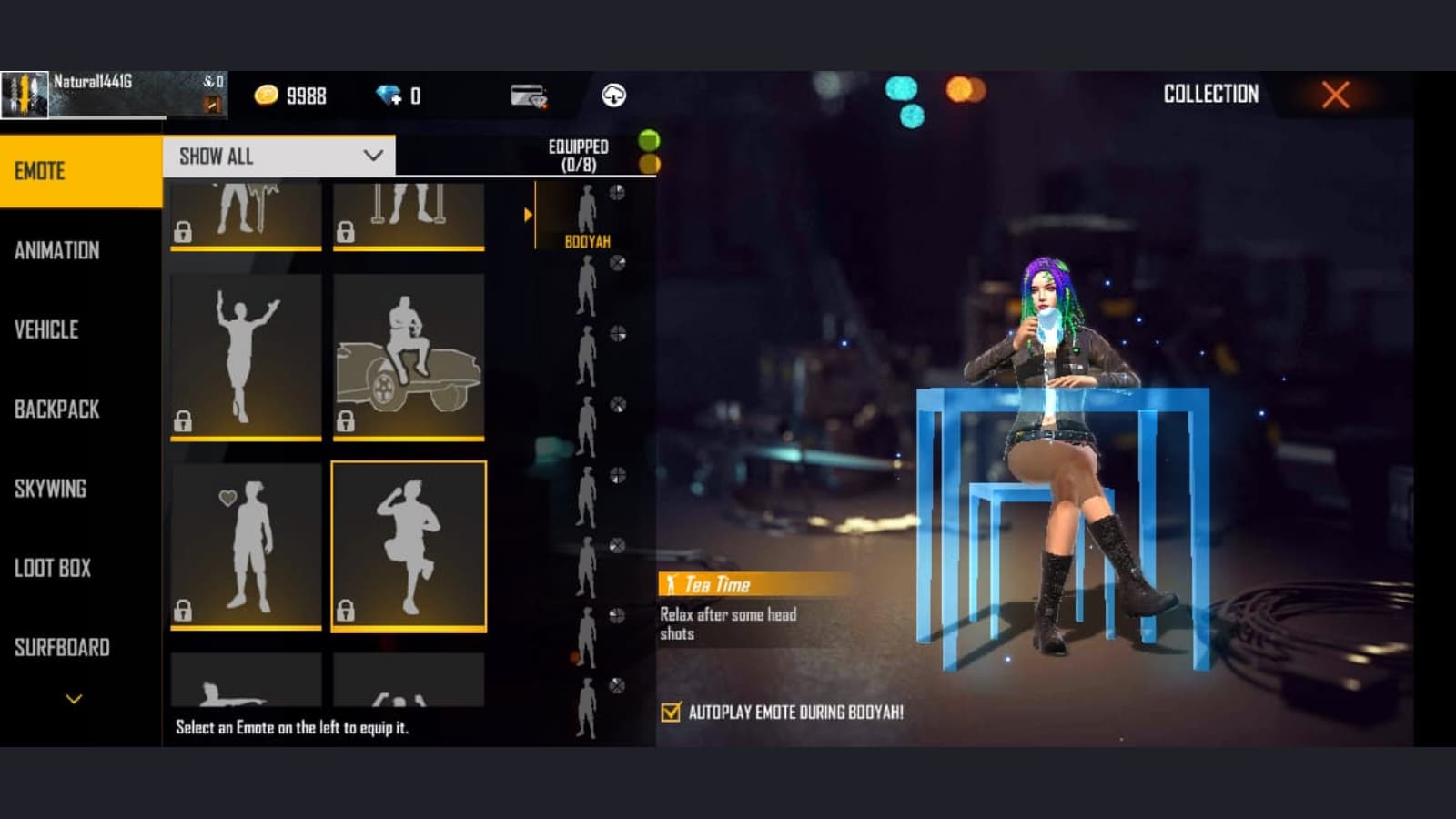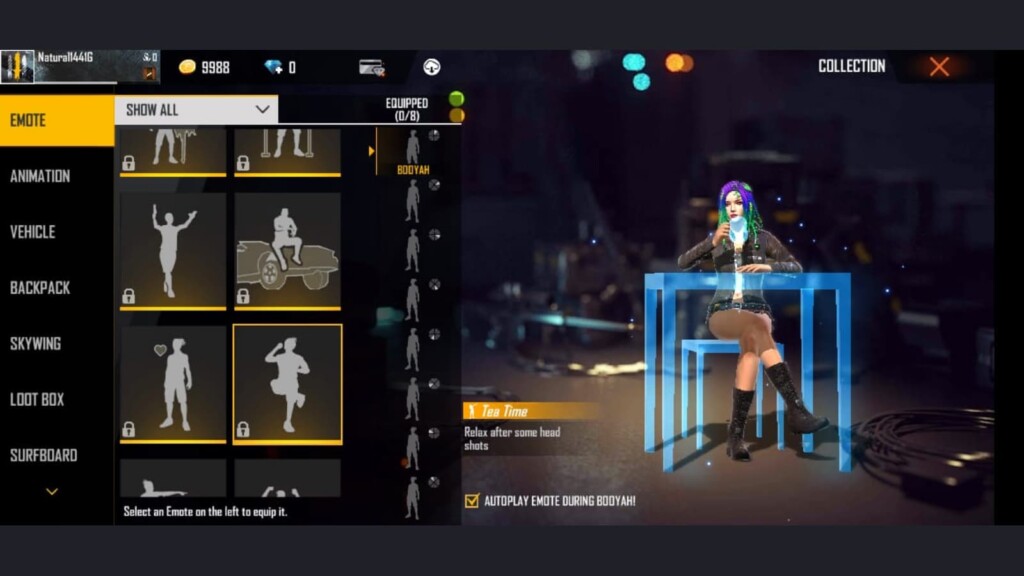 Tea Time is a relatively popular emote used by many Youtube content creators, which is likely why Tea Time had been so prevalent among Free Fire gamers. It casts a blue-coloured tea table and a chair, where the character creator gets to sit and sips tea.
Related – Ajjubhai Free Fire ID, Stats, K/D Ratio, YouTube Channel, Monthly Income And More For October 2021
4. Eat My Dust
This is one of the most interesting emote of Free Fire. When launched players dances on the roof of a golden sports car. It was launched in 2020 at the Grafitti Top Up event. It was available only through the top-up hence chance of earning it was very rare.
3. FFWC Throne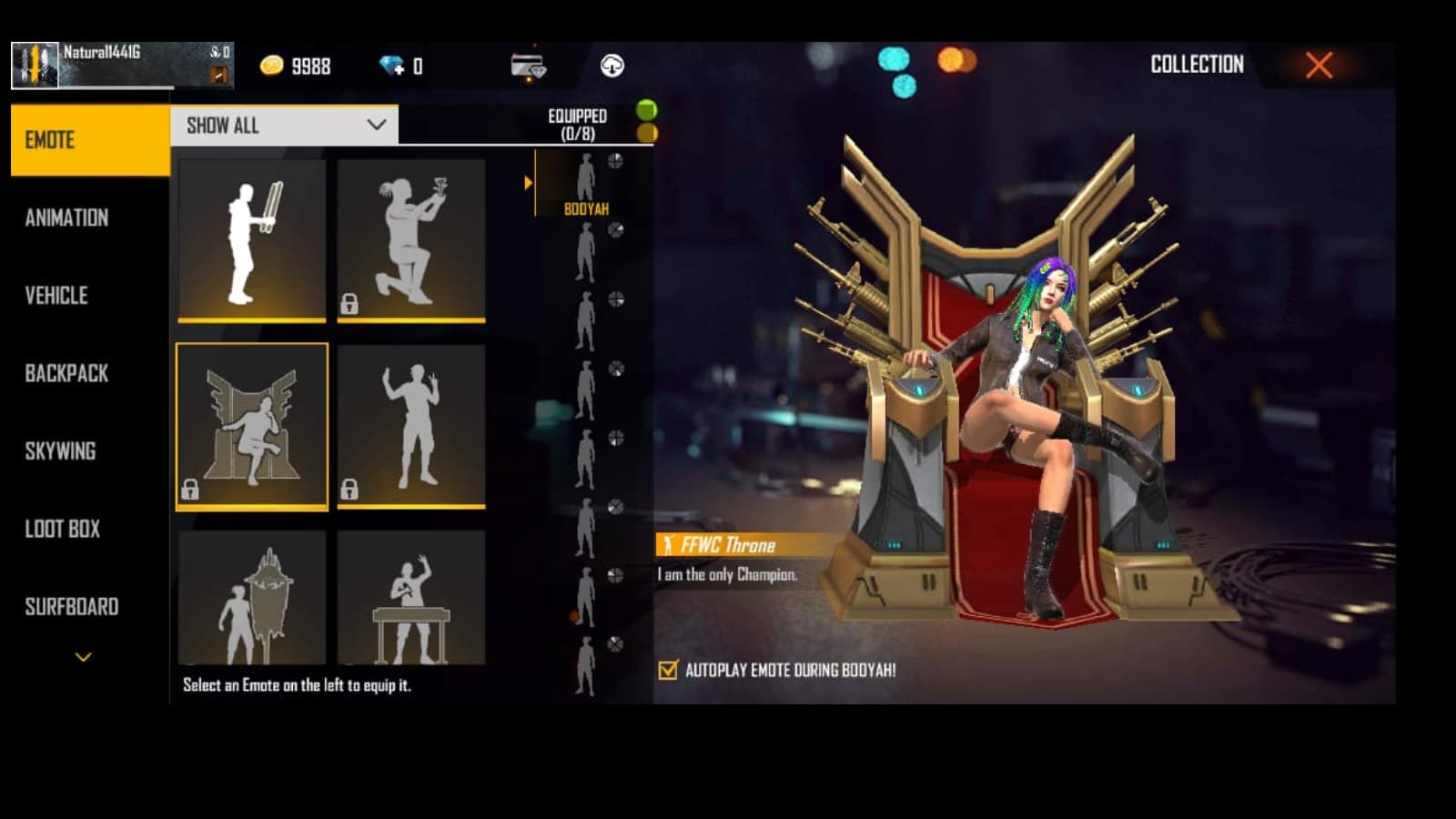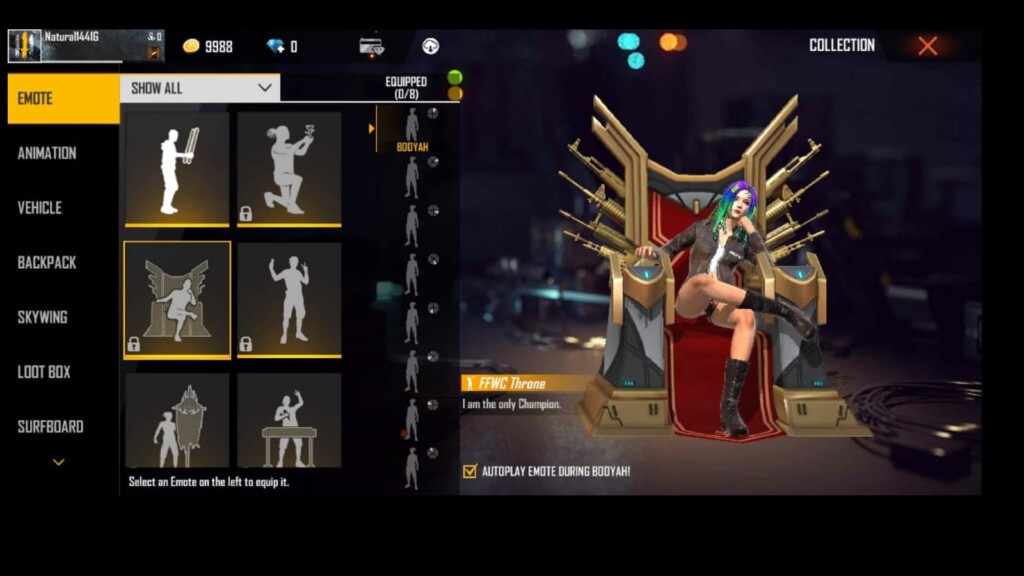 The FFWC Throne emote was one of the highlights of the Free Fire World Cup series of 2019. The emote has special effects, and it became popular among players. Pressing the emote button summons a royal golden throne. The player then takes a seat on the royal FFWC throne and strikes a legendary pose.
2. Flower's Of Love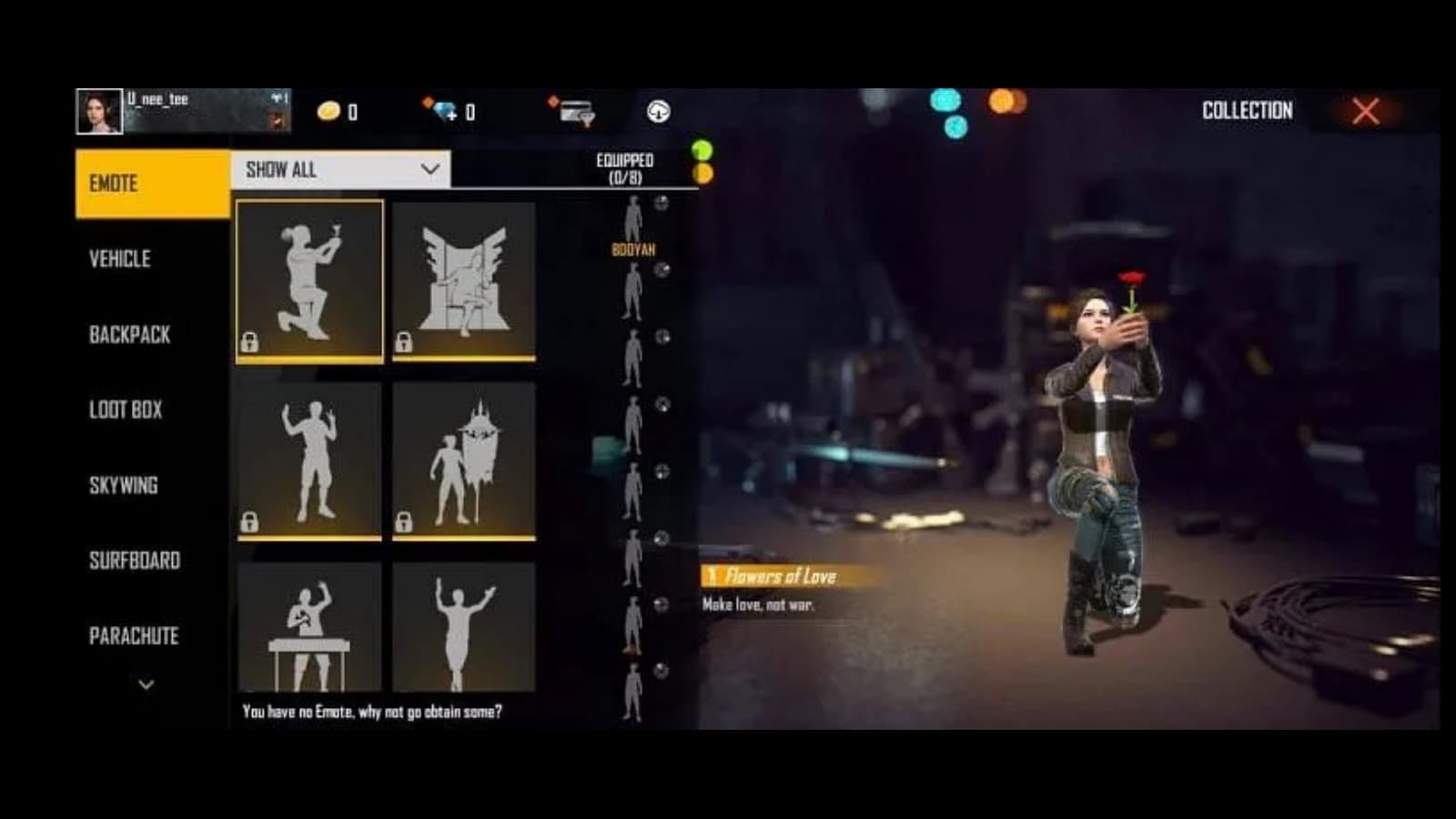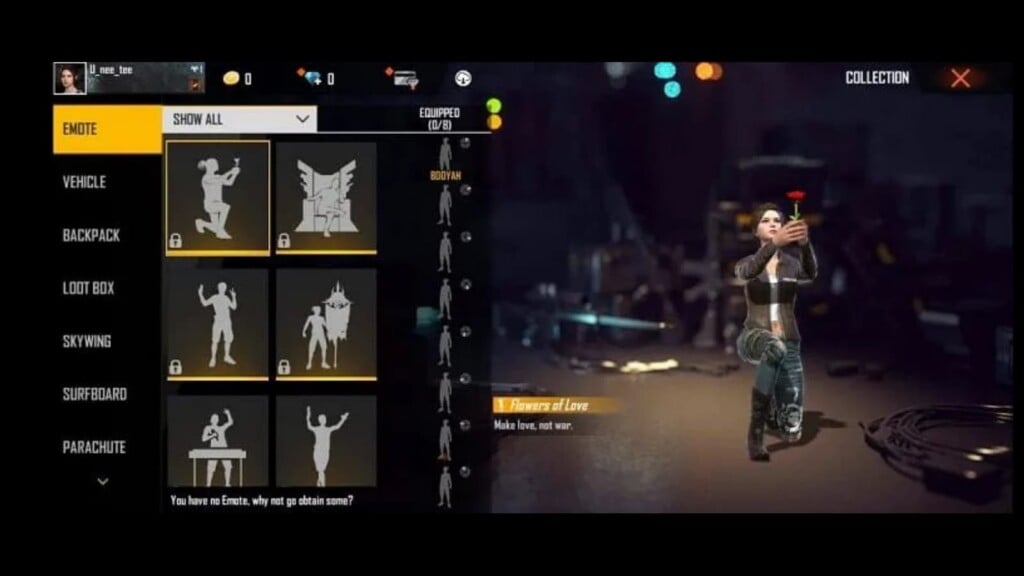 Flowers of Love was released during the Valentine's Day Event in 2019. Upon release, the emote quickly became popular. When the emote button is tapped, the in-game character sits on a knee and takes out a flower.
Due to this loving gesture, it is one of the most sought after emotes in the game. This makes it land on the second spot on this list of top 5 best emotes in Free Fire for October 2021.
1. Obliteration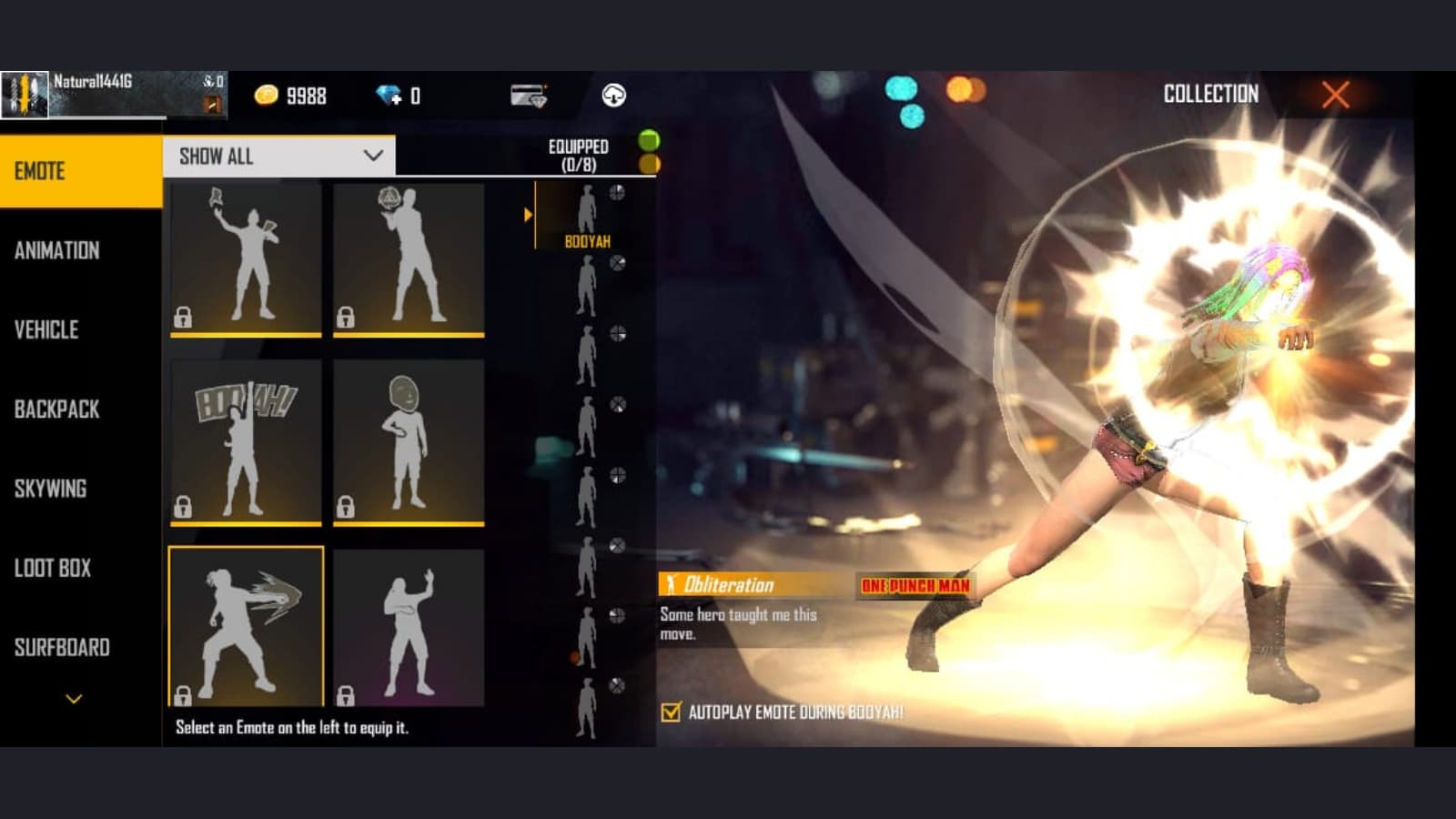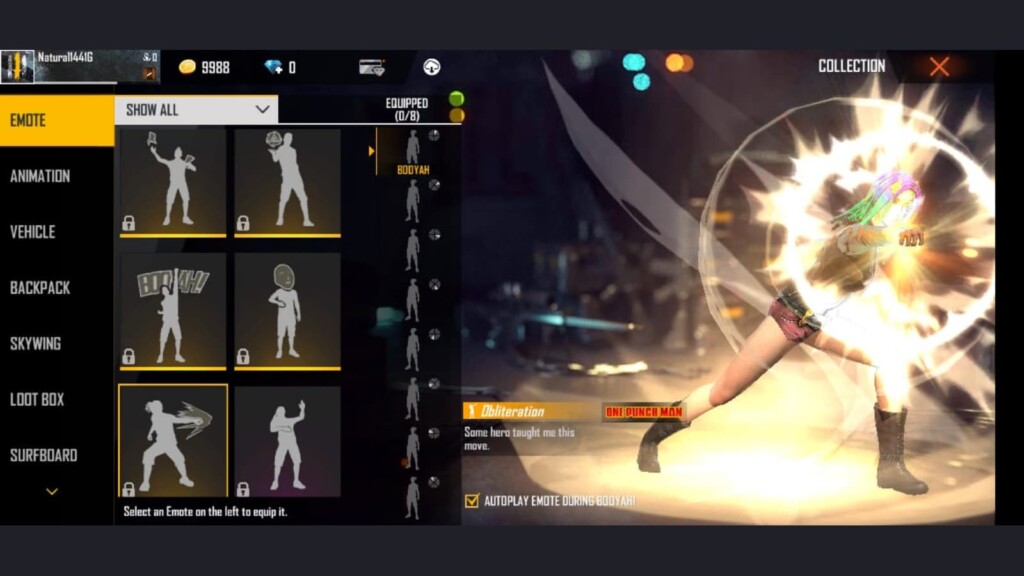 This is a special emote from the Free Fire x One Punch Man collaboration event that was released this year. It's a popular anime series about a protagonist who can annihilate his opponents with a single punch.
This emote allows players to mimic One Punch Man's trademark strike, a potent attack that really can rattle the globe. This is the list of the top 5 best emotes in Free Fire for October 2021.
Follow our Instagram handle to participate in the huge DJ Aloks Giveaway and to stay updated with the latest news of the gaming and eSports scene.
Also Read – Top 30 Best Stylish Guild Names In Free Fire For October 2021