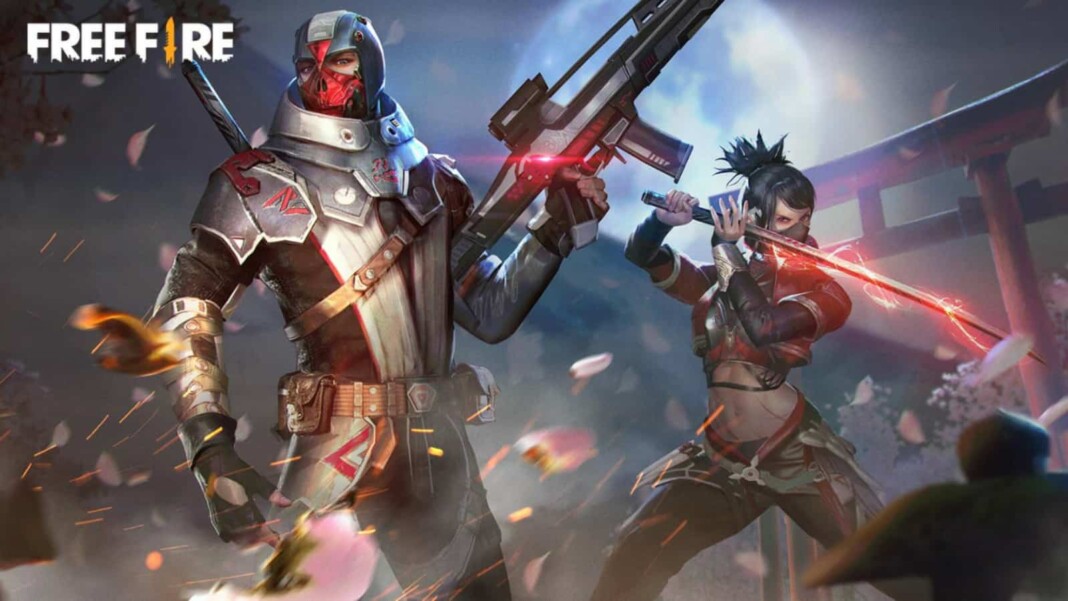 Garena Free Fire has a huge armoury of weapons for players to choose from including popular ARs, SMGs and SGs as well. Here in this article, we will take a look at the list of the top 5 best guns in Free Fire for rank push after OB30 update.
In every mobile battle royale genre, guns play a vital role on the battlefield as choosing the right weapon that suits your gameplay increases the chances of your winning. With a huge variety of weapons to choose from, there are chances you might end up choosing the wrong gun that can cost you your match. Let's take a look at the list of the top 5 best guns in Free Fire for rank push after OB30 update.
List Of 5 Best Guns In Free Fire For Rank Push
5. AK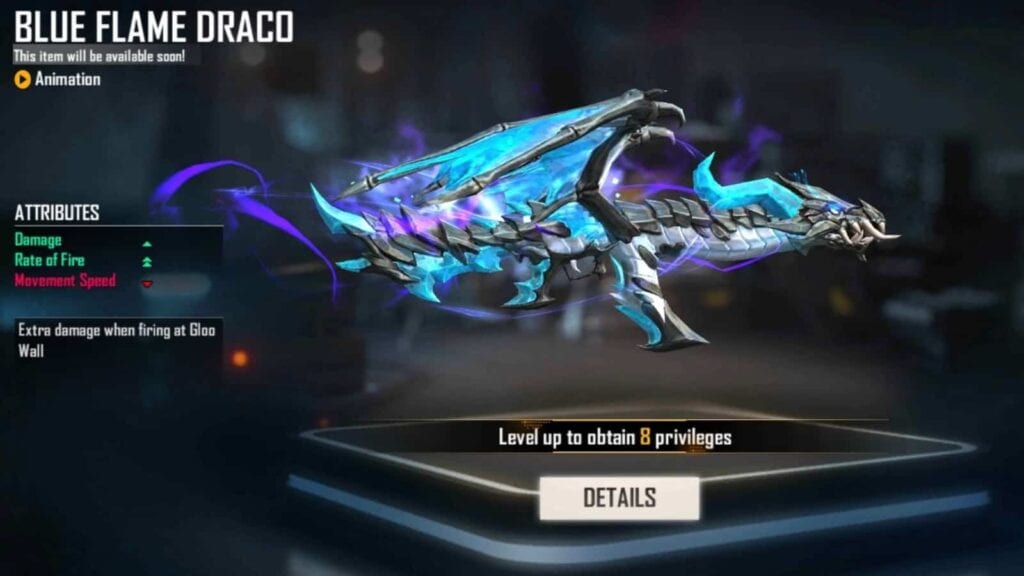 AK is the most popular gun in all of the mobile battle royale genres. In Free Fire AK is a powerhouse in the AR category with high damage and rate of fire as well making it the best gun to choose. The only drawback is its recoil rate which is not great. AK's stats are as follows:
Rate of Fire: 55
Reload Speed: 41
Magazine: 30
Damage: 62
Range: 73
Accuracy: 41
Related – Ankush FF Free Fire ID, Stats, K/D Ratio, Headshot Rate, YouTube Channel, Monthly Income And More For October 2021
4. Vector (Akimbo Mode)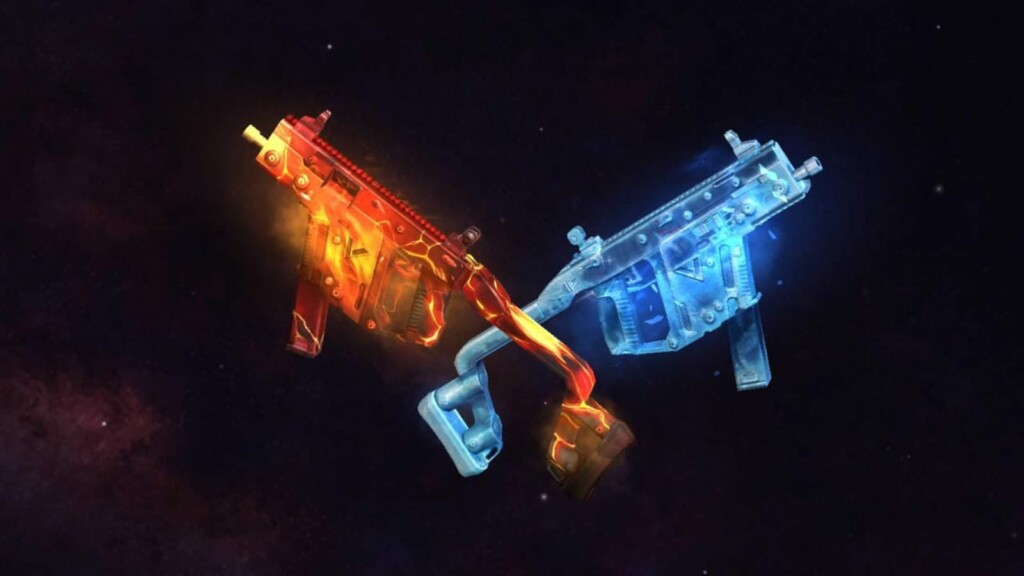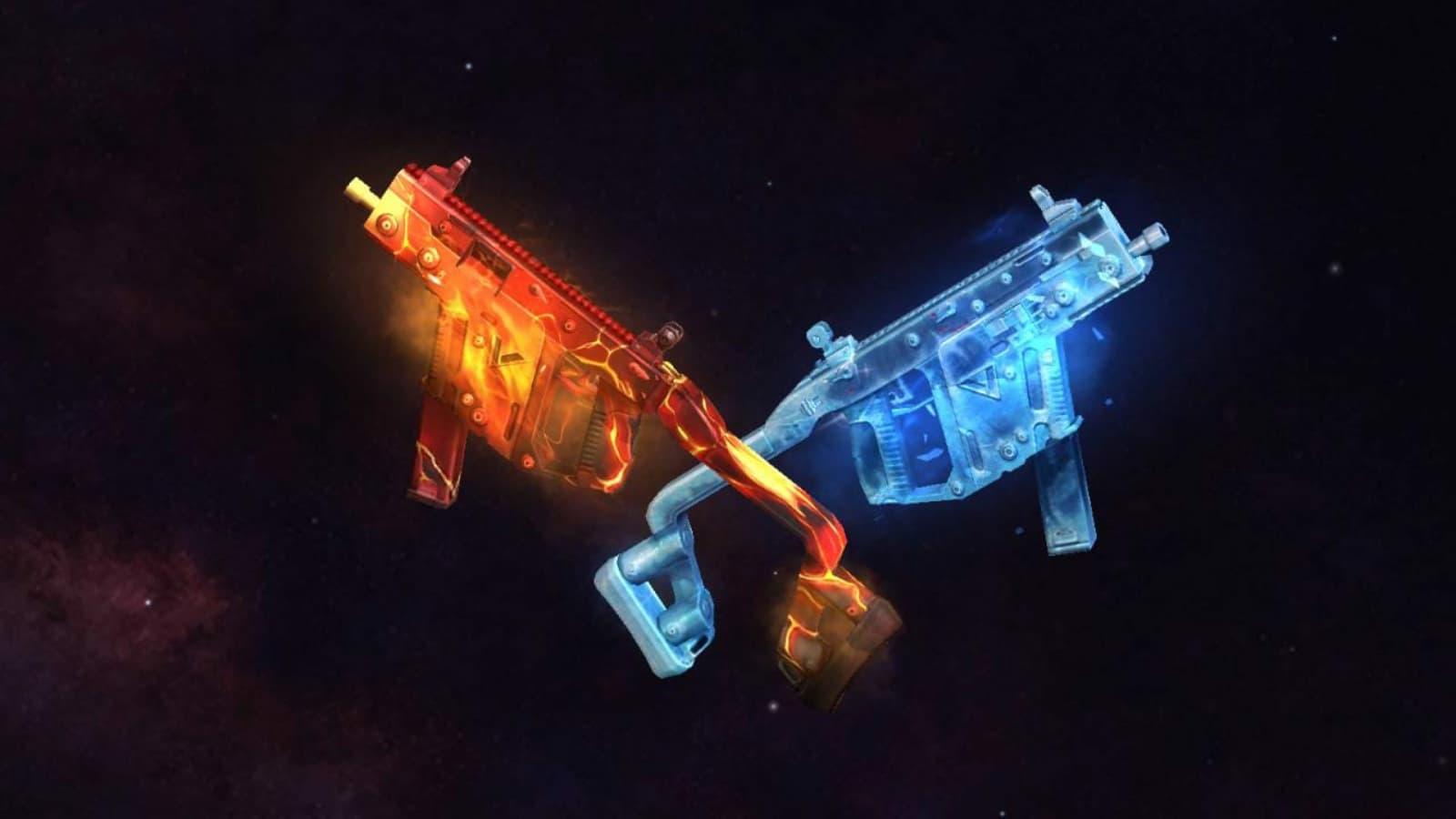 The Vector is the first-ever weapon introduced with an Akimbo mode in Free Fire. Although, it has a short effective range and devastating power to finish off your enemies before they even realize what struck them. The weapon was so overpowered that developers had to nerf it in the OB30 update. The updated stats of the weapon after OB30 update are as follows:
Damage: 47
Rate Of Fire: 81
Accuracy: 61
Movement Speed: 69
3. M82B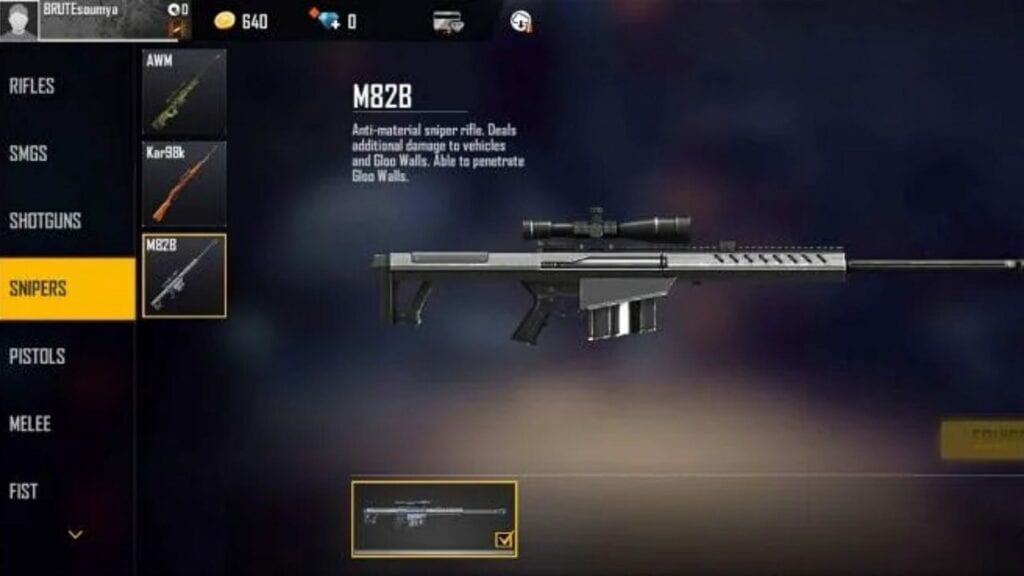 If AK is the powerhouse of the AR category then M82B is a beast of the Sniper category. This weapon offers the best damage in the game and it has a special ability as well. Sniper rifles are typically damage loaded but this gun has a good mixture of both accuracy and rate of fire.
The gun comes with a unique ability to penetrate through Gloo walls and ice walls. Therefore, players can use this weapon as an offensive tool for the enemies, who prefer hiding behind gloo and ice walls. This makes this gun land at the third spot on this list of top 5 best guns in Free Fire to push rank.
2. M1887/MAG-7
MAG-7 and M1887 are the two best guns in the SG category with the best overall attributes in the close range. MAG-7 has a high rate of fire, bigger magazine and high damage as well the only thing that makes MAG-7 inferior to other weapons is its range.
Whereas, M1887 has high damage, high rate of fire, moderate range as well but it has a low clip size and high reload time which makes has made a tie for second spot on this list.
1. MP-40
MP-40 is the best gun in Free Fire for any player as the gun is a pure beast to help you on the battlefield. It's amazing how stable this submachine gun is despite its insane rate of fire. It is extremely powerful in the short-range. However, this gun is unable to equip any attachments other than a magazine. The stats of the gun are as follows:
Damage: 48
Rate of Fire: 83
Accuracy: 17
Movement Speed: 63
Range: 22
Follow our Instagram handle to participate in the huge DJ Aloks Giveaway and to stay updated with every latest news of the gaming and eSports scene.
Also, Read – 3 Reasons Why DJ Alok Is Still The Best Character In Free Fire For October 2021