Free Fire has an arsenal of weapons that are specified for various ranges. In this article, we will discuss the top 5 Best guns in Free Fire for long-range.
Free Fire is popular for its unique features and quick-paced BR gameplay. The game is advancing towards the OB29 update which is expected to release on August 4, and the advance server is ongoing. All are excited about the upcoming features and the new character that the O29 is coming with. The developers often launch new events that contain bundles, weapon skins mostly alongside the periodic updates. The firearms in the game are of various sorts such as ARs, sniper rifles, marksman rifles, short guns, SMGs, pistols etc.
In this article, we will look at the Top 5 Best guns in Free Fire for long-range.
Read More: How to get the Scarlet Groom Bundle in Free Fire at 30% off?
Top 5 best guns in Free Fire for Long-Range
5. M60/M249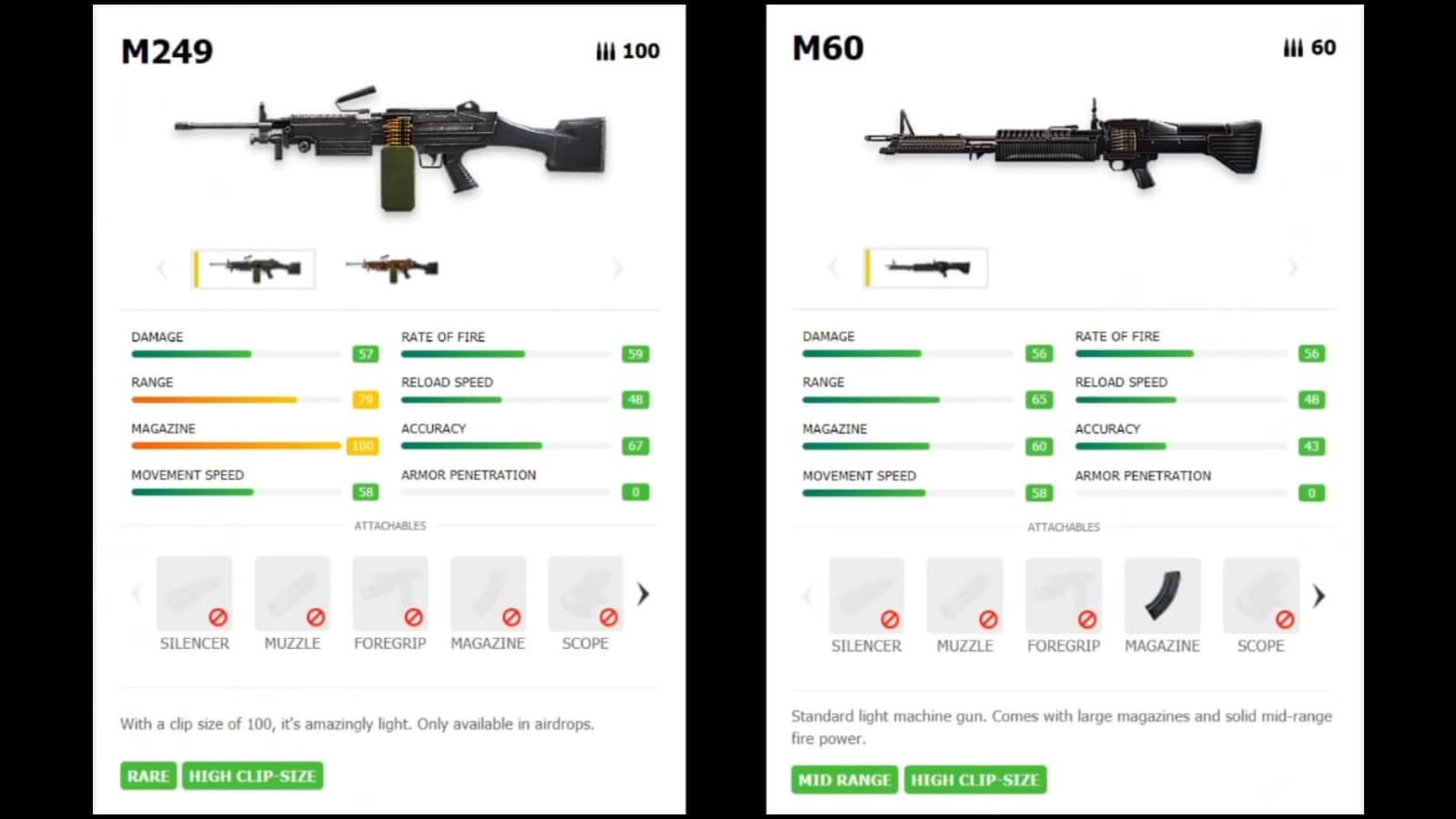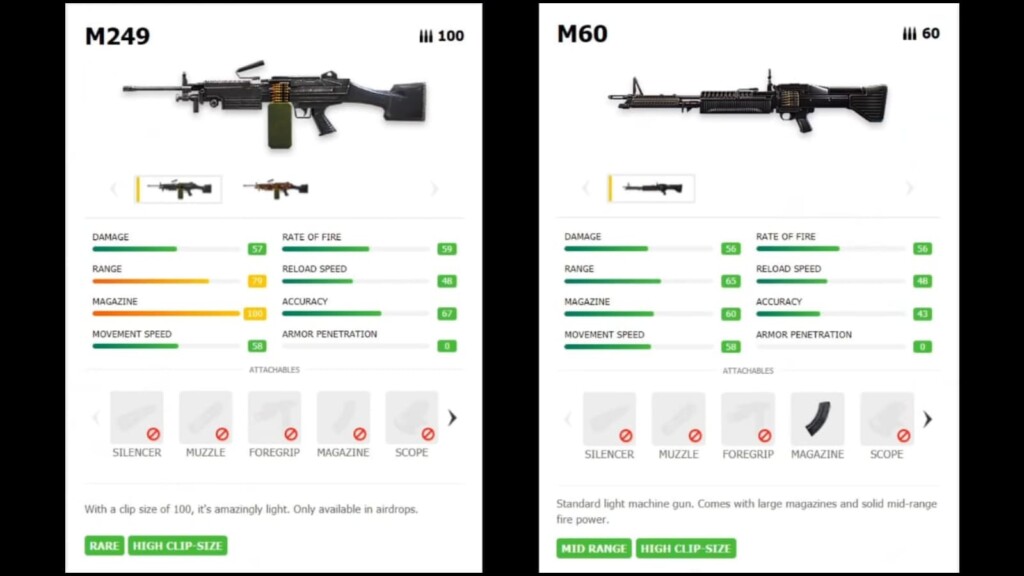 On the fifth spot, we have two weapons because of their similarities. Both guns have some similar attributes and some stats are close to each other. M249/M60, both guns have super Fire rates where bullets do not fail to stop. Moreover, the guns won't need any sort of attachments to stabilize these guns like other guns. This is why these guns are sure to deserve a spot on this list, it is just like pick and shoot! The thing you need is scope only. Equip a good scope and fight with enemies who are so distant from you. Additionally, these guns would give a good amount of drag-headshots which helps you in taking down enemies who are at long range.
---
4. AUG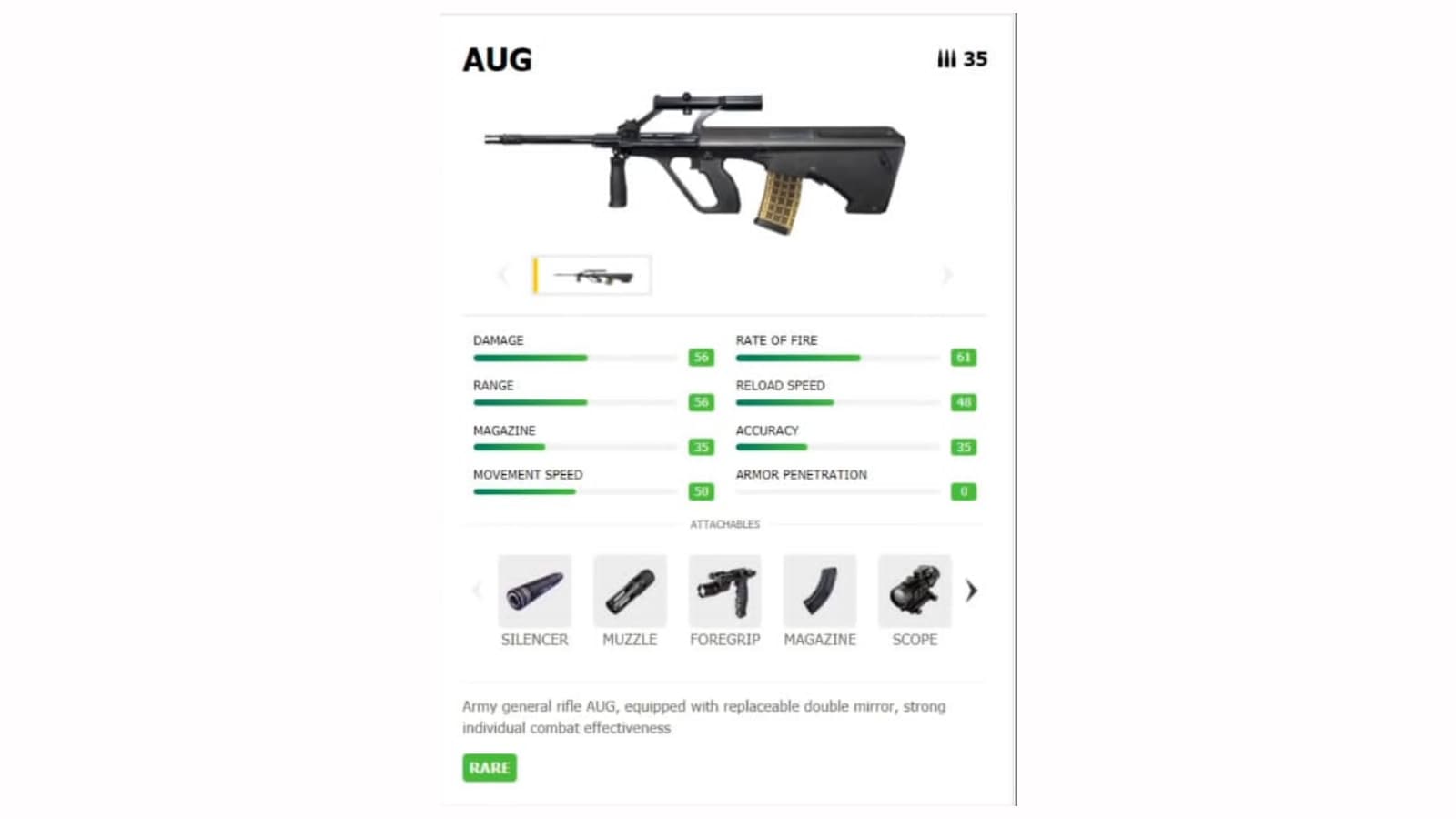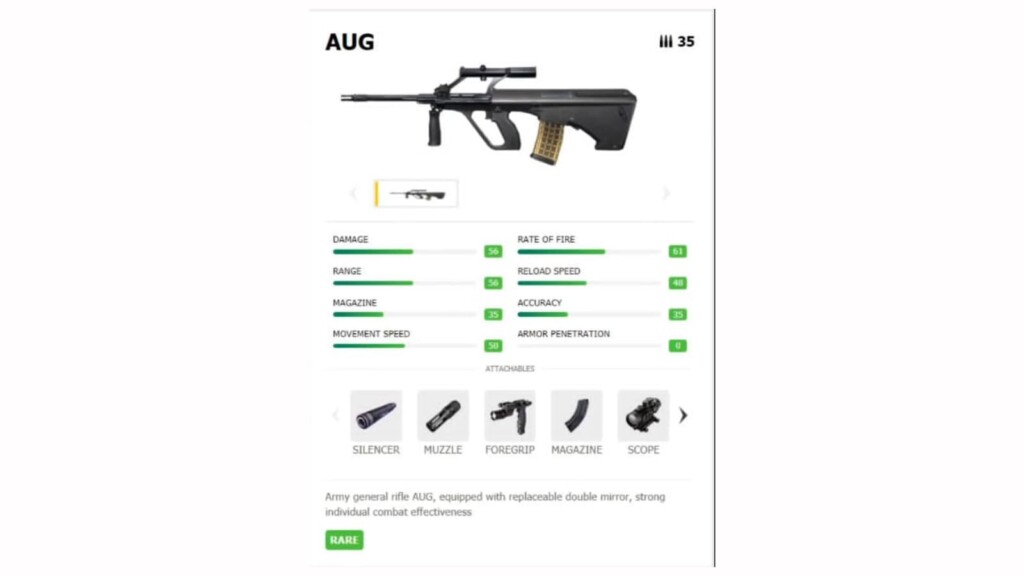 At number 4, we have an assault rifle named AUG. The best advantage of this gun is, the weapon comes with 2x scope automatically installed with it. this scope is much enough for you to bring down enemies who are distant from you and even in long-range if you are good at playing. Similar to the above two weapons, this weapon is superior in getting drag-headshots, and thus, you can bring down enemies easily who are making rounds in the open field.
---
3. VSS
We got VSS at the number three spot, and VSS is a weapon that you should not miss out on. The enemy gets damage even when he gets into a cover while you are shooting with this gun. We do not know this is a glitch or something, but your shots will deal damage for a while automatically, even after the enemy runs into cover. VSS is one of the favourite guns in the game and you can pick easy headshots with this weapon. Moreover, you will get a 4X scope in-built, which is the best advantage of choosing this weapon.
---
2. SVD/SKS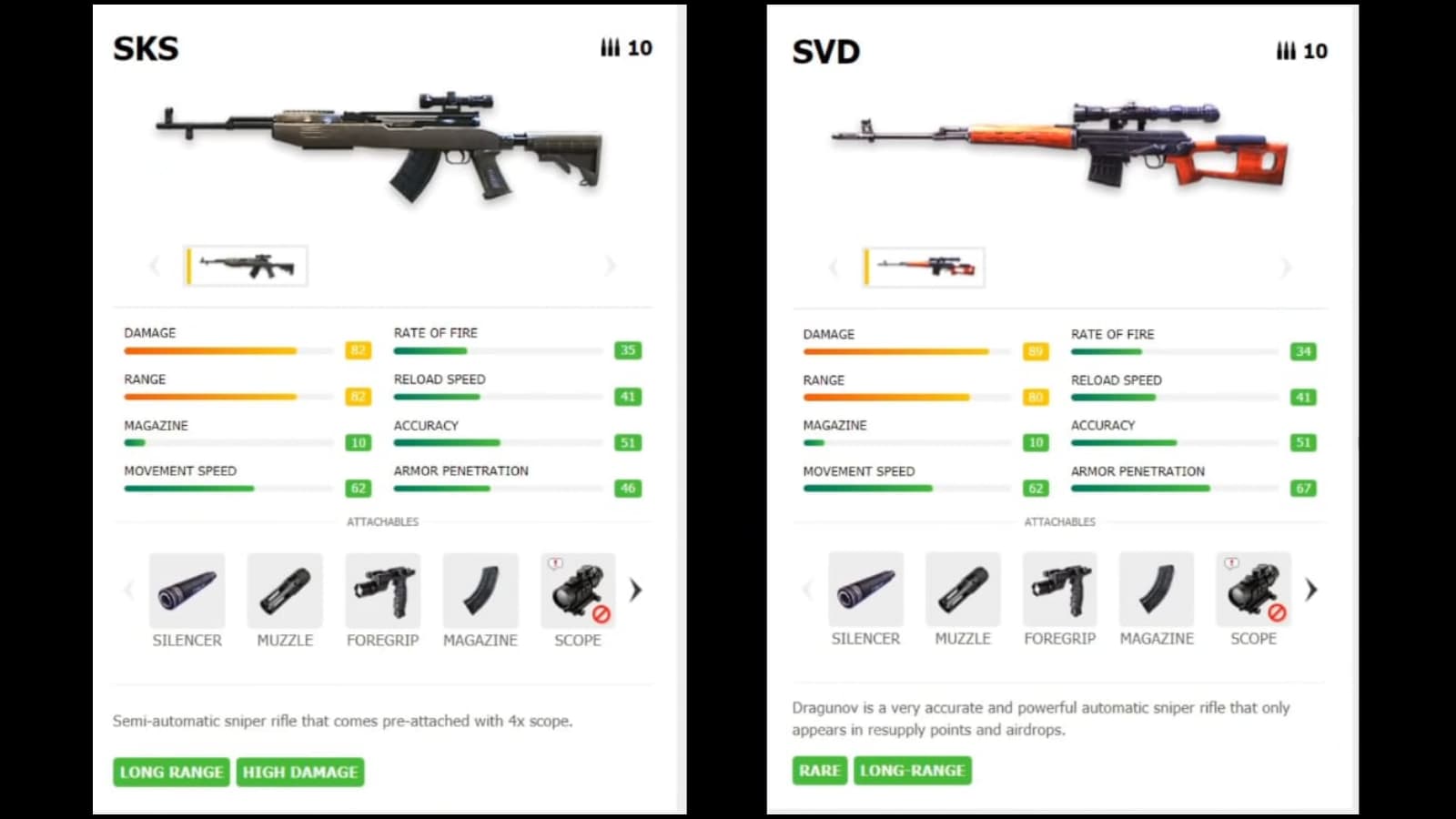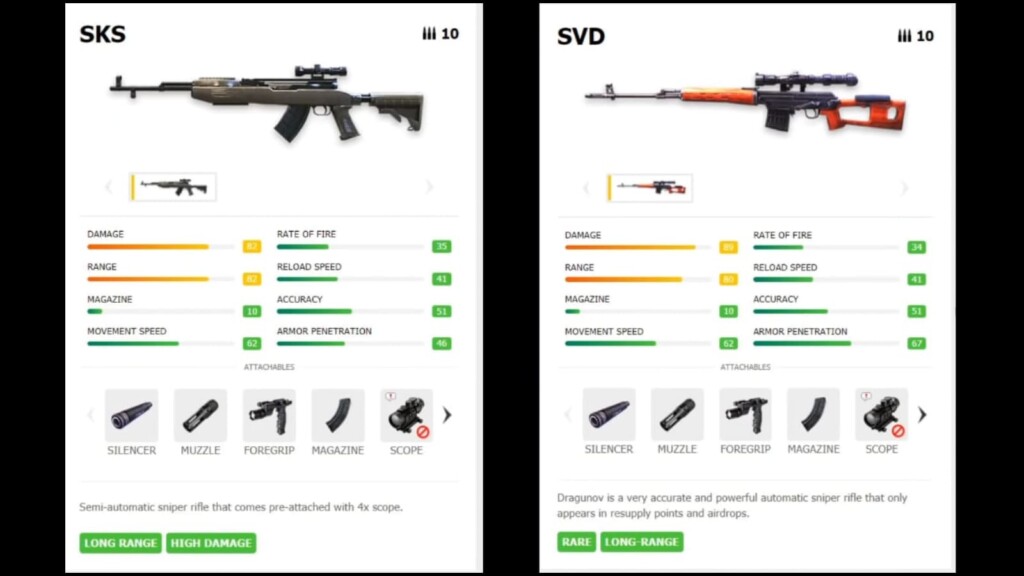 Both of these weapons are so powerful to use in long-range. Due to their high-damage stat, these guns are powerful. You can bring down the enemies easily, with just a couple of shots. It does not matter whether you hit body shots or headshots, the bullets will deal great damage. Similar to VSS, these guns will come along with an in-built 4X scope. Speaking of SKS, the accuracy of this gun is slightly higher than that of SVD. If you require a foregrip ad stock, SKS becomes a more powerful gun in the game.
---
1. M82B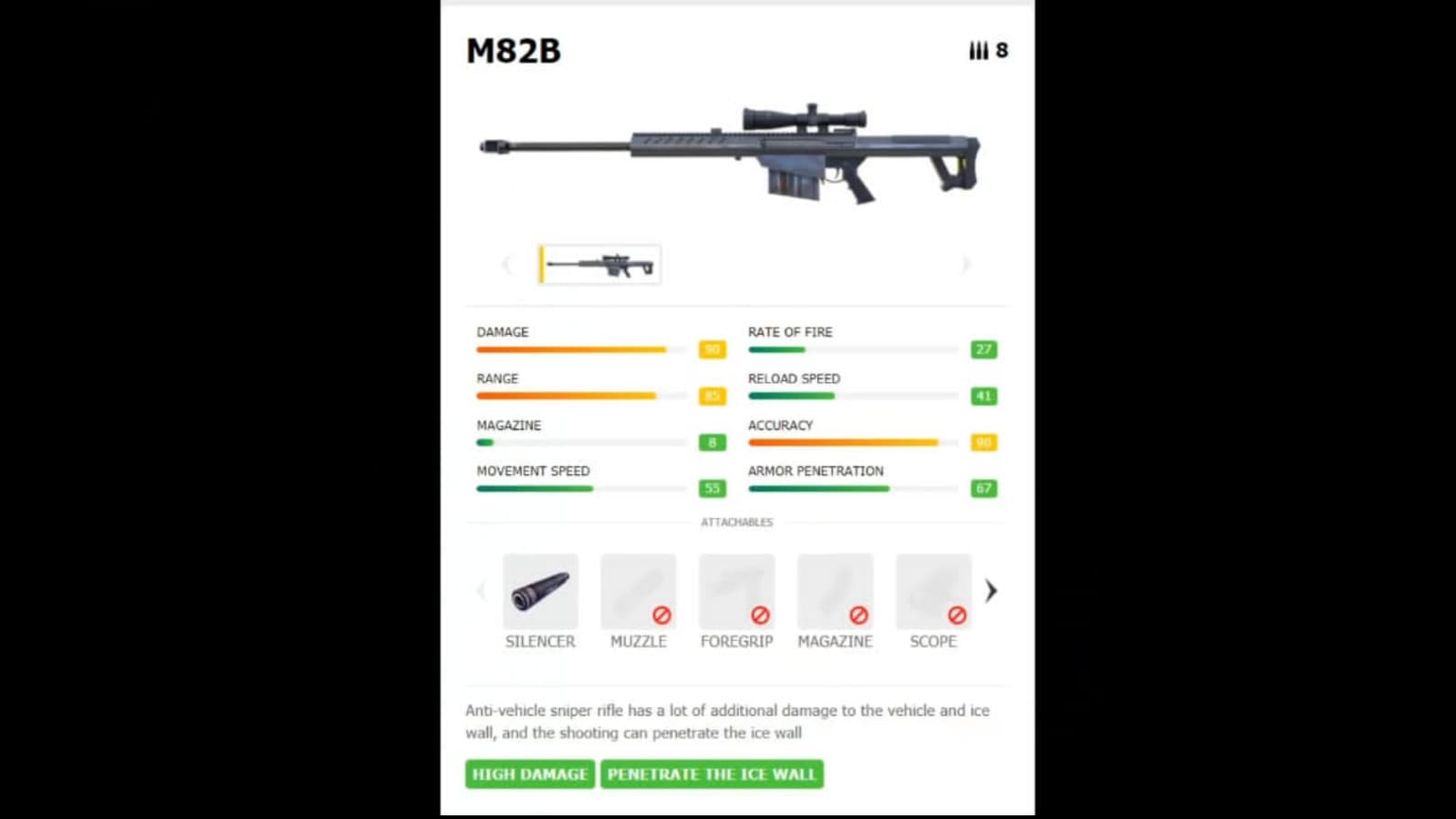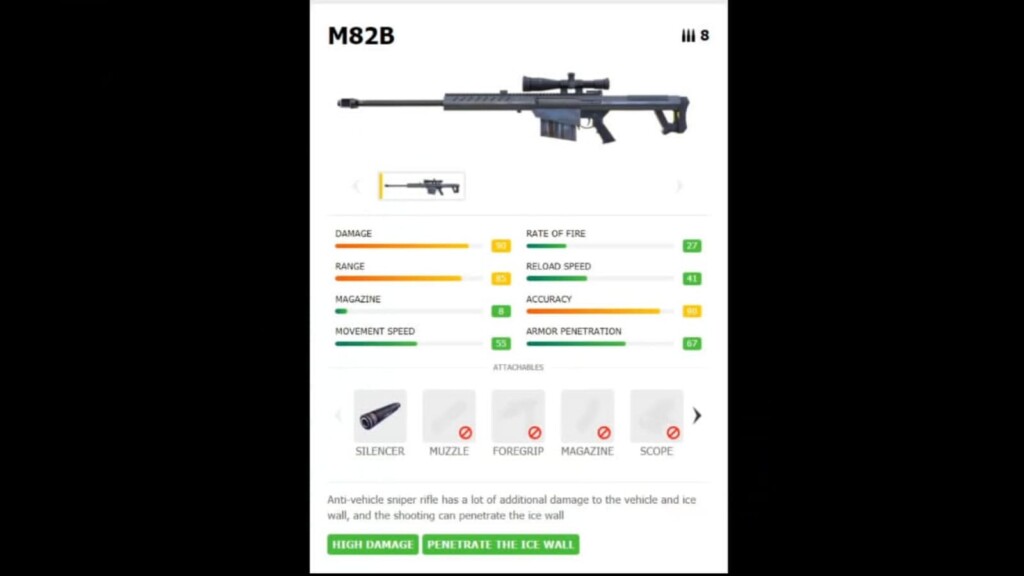 Coming to the number 1 spot, we have the deadliest weapon, M82B. Only a couple of shots are enough to get the enemy eliminated from the lobby and you can even hit those who are behind gloo walls. Due to this, the gun is removed from the game. Who would miss this weapon which hits enemies even hiding behind gloo walls? Most professional players use this gun in tournaments for its powerful ability. These are the best guns for long-range, according to FireEye's gaming.
Also Read: How to get Racer Dreki Pet skin in Free Fire for free?