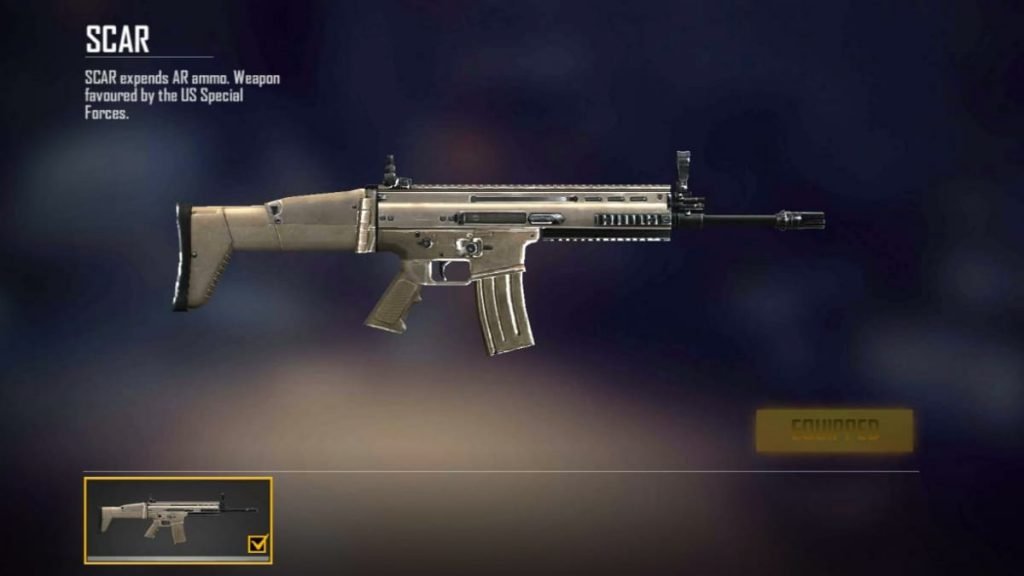 Free Fire is a massively popular battle royale game in the gaming community. Likewise it has a huge player base throughout the world. Weapons play a huge role in the core gameplay as they are used to eliminate enemies. In this article we take a look at the Top 5 best SCAR-L skins in Free Fire for January 2021.
SCAR-L is one of the most popular AR guns in the game. Its high rate of fire combined with low recoil, makes it very popular among beginners as well as high tier players. Likewise the cosmetics that the gun has, are all very attractive to look at. Moreover the cosmetics provide minor buffs to the weapon.
5 best SCAR-L skins in Free Fire for January 2021
Below this we take a look at the 5 best SCAR-L skins in Free Fire for January 2021.
Megalodon Alpha SCAR-L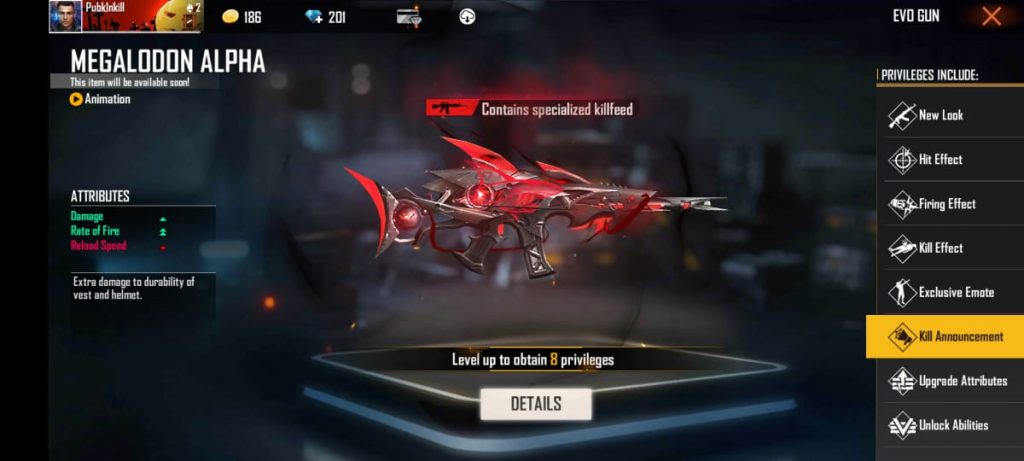 It is the latest Evo Skin in the game. Therefore it has exclusive VFX effects and kill effects as well as good attributes. The skin is a very awesome looking one, with black and red themes and a red aura all around it. Moreover it has a red shark decal in the middle. The gun increase a high boost in the gun's attributes. The rate of fire is massively increased. Moreover it also increases the damage, at the cost of Reload Speed.
Battle Titan SCAR-L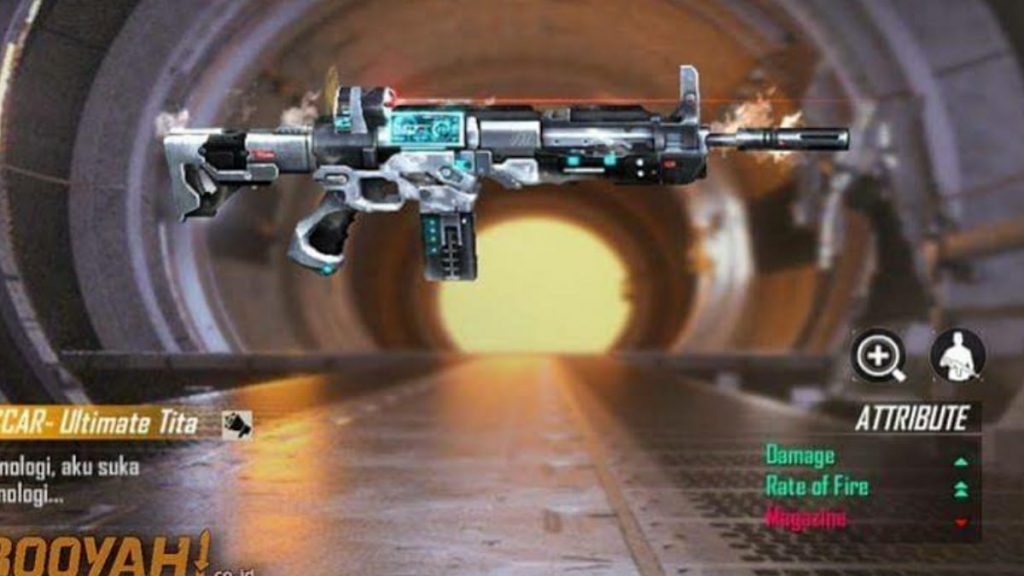 This cosmetic is a very futuristic and cool looking skin. It has a silver body with light blue accents and a red laser. Moreover this gun provides a buff to damage and rate of fire. However on the downside the ammo capacity is reduced.
Beast SCAR-L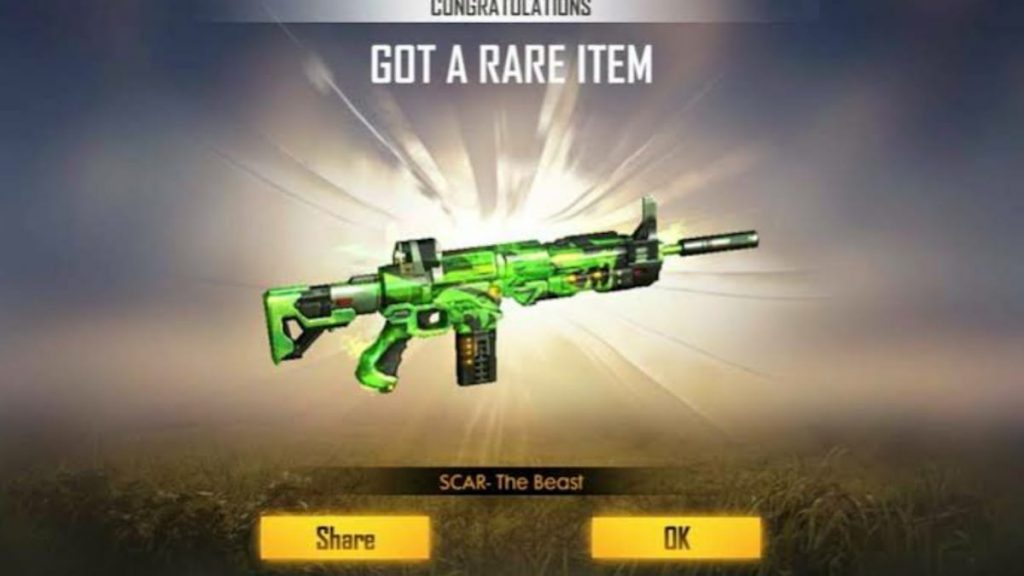 This is one of the best SCAR-L skins in the game. The skin has a tropical green color with black and yellow details on it. Moreover this skin gives a boost to accuracy and deals double damage per hit. This buff makes this gun a very strong weapon to use.
Blood Moon SCAR-L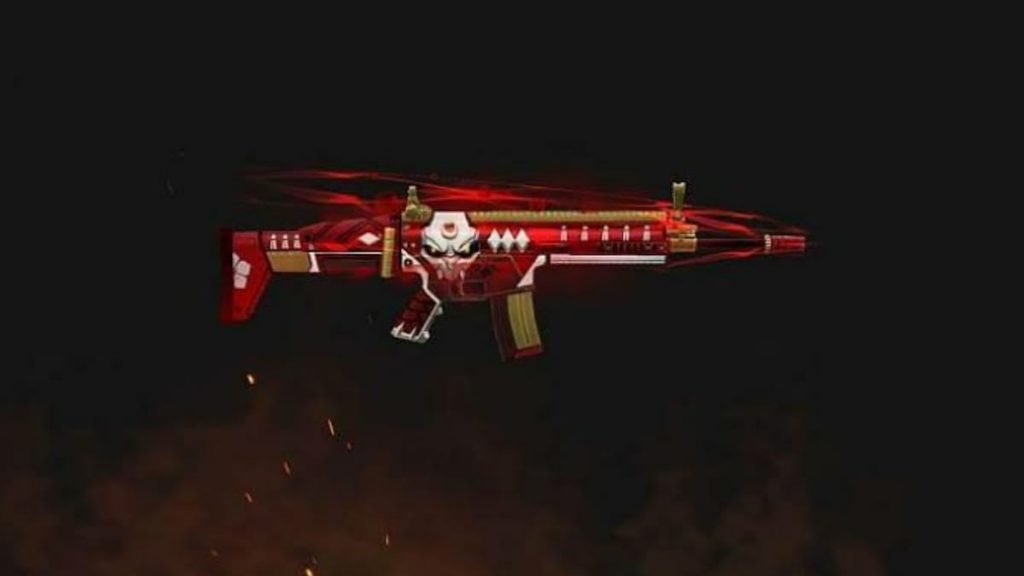 The gun is a very cool red colored skin. Moreover it has golden, white and black accents all over it. It also has a white skull decal in the middle of the gun. This skin provides a increase in damage and range. However it comes at the cost of accuracy.
Cupid SCAR-L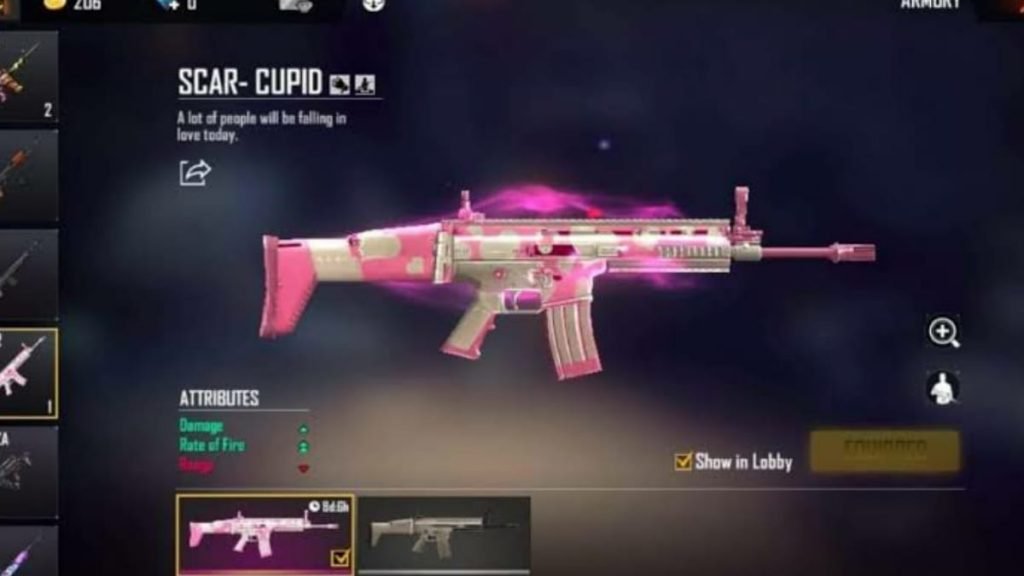 This gun has a very pretty pink and white theme. It also has a pink aura around it with tiny hearts floating out from it. Moreover it provides a boost in damage and a large boost in fire rate. However it comes at the cost of some range.
(Note: This article contains the views of the author. However the views of the reader might differ.)
Also read: Saitama's Mighty Fist skin in Garena Free Fire: Beginner guide