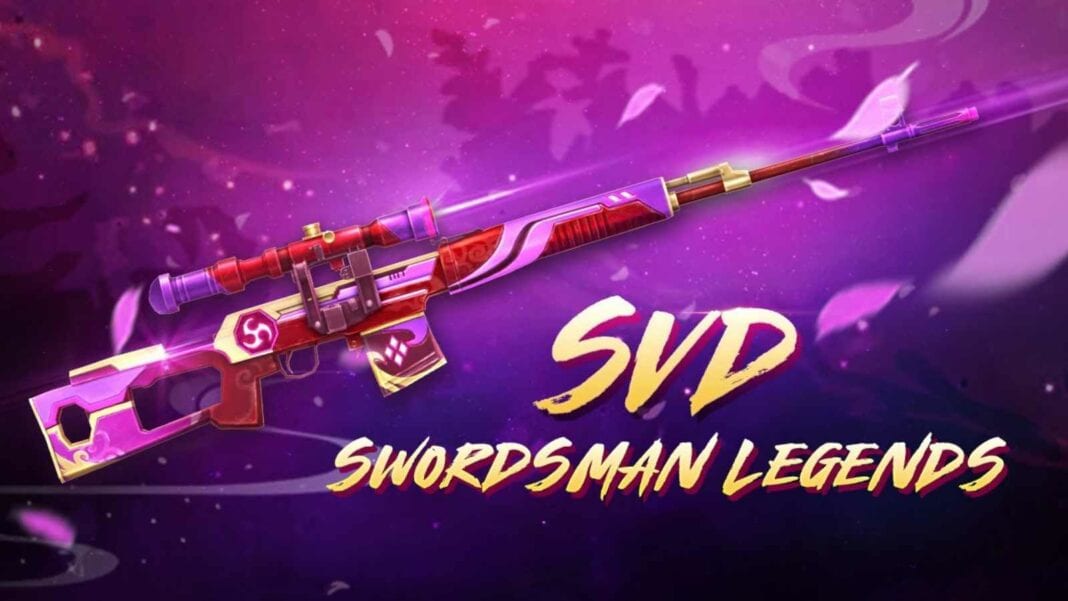 Garena Free Fire is the one of the most popular game in the mobile battle royale genre. The main reason of the game being most popular is it's arsenal of weapons and unique character system. The game features all king of major weapon types AR, SMG, Sniper and more.
However, in terms of range and damage there is no match of the sniper rifles in free fire. Here in this article we will take a look at the top 5 best sniper rifles in free fire.
List of Top 5 Best Sniper Rifles In Free Fire
5. Kar98K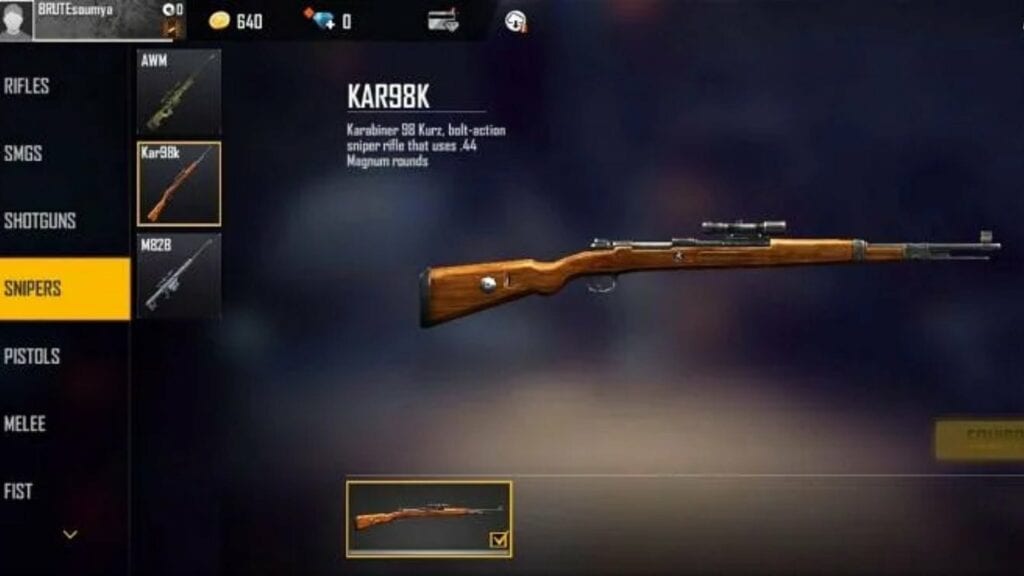 Kar98k in Free Fire is one of the most balanced sniper rifles, and is pre-equipped with an 8x scope. It can also contend with the AWM in body-shot damage percentage. It has a damage rate of 90 and a range of 84, which is a pretty remarkable statistic.
The Kar98k, however, can't really execute the target in a single hit due to its lower headshot damage. But there are some adjustments to the gun in the new OB28 update. The new stats after OB28 update are as follows:-
Damage to arms and legs: +25%
Damage to the body: -10%
Armor penetration: 0% -> +40%
4. SVD (Dragunov)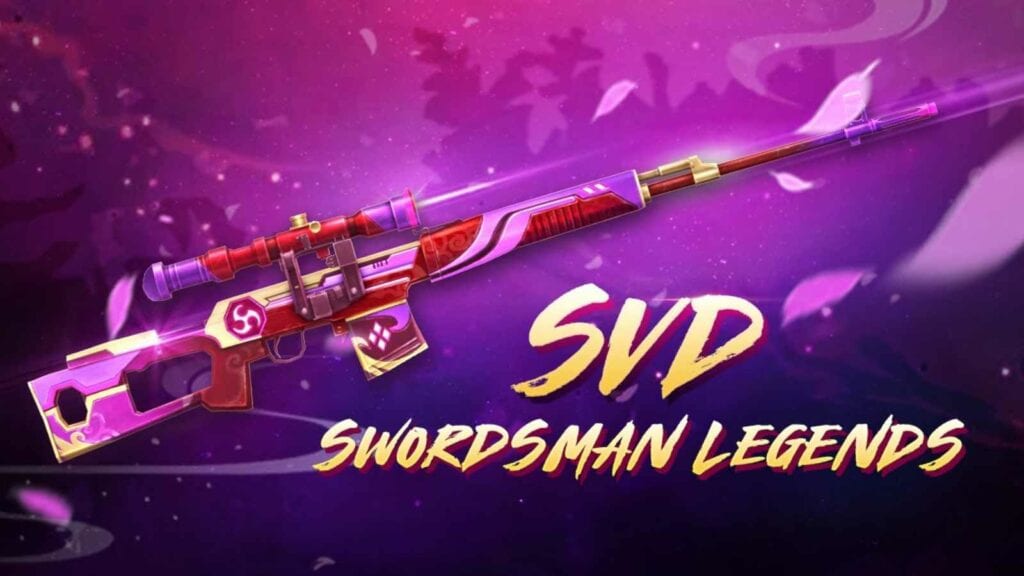 SVD in Free Fire is another popular automatic sniper rifle. The auto snipers work similarly to both Assault Rifles and normal snipers. This gun uses AR ammo and has very decent rate of fire and is best suitable for long-range.
Coming to the armor penetration, the SVD bullet can penetrate any level 2 armor in no time. The average number of bullets it takes for SVD to surpass any armor is three shots.
Related – New Character In Free Fire OB28 Update: D-Bee
3. Woodpecker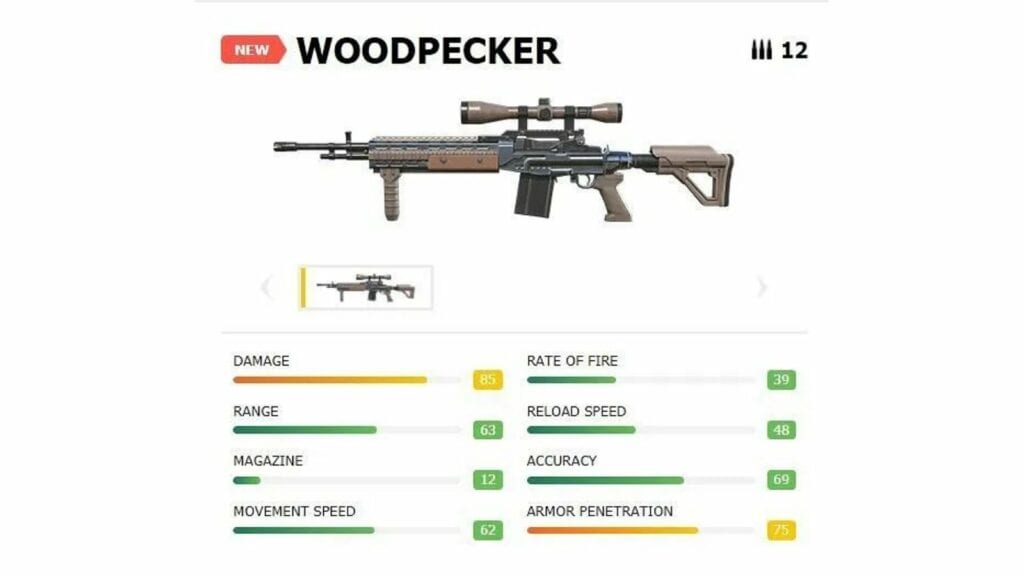 The gun is placed in the AR category and uses AR ammo but it's range and damage is also huge. It has high armor penetration rate and can take out any level vest in just 3-4 rounds. The following are the stats of the gun:-
DAMAGE: 85
RATE OF FIRE: 39
RANGE: 63
RELOAD SPEED: 48
MAGAZINE: 12
ACCURACY: 69
MOVEMENT SPEED: 62
ARMOR PENETRATION: 75
2. M82B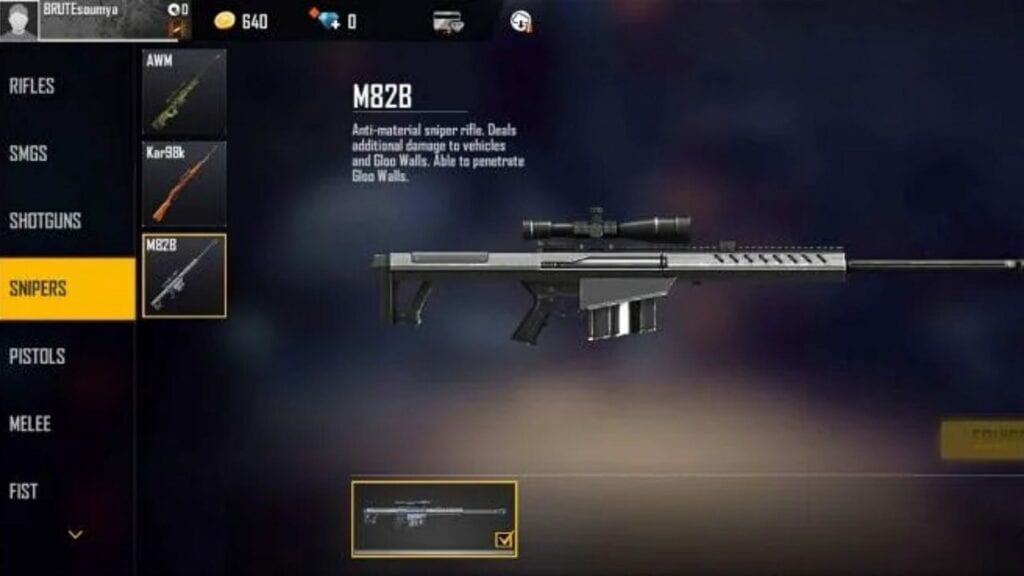 The M82B is a very feasible and strong weapon in Free Fire. It packs a lot of strength, and is powerful firearm because of its many unique abilities. It has an accuracy of 90 and a range of 85. In addition to the basic damage dealt, extra damage can be dealt to the gloo walls and vehicles.
The M82B has another special skill; it can penetrate through a gloo wall or a shield. The gun can also inflict additional body-shot damage to targets with armor. This special skill of M82B lands this gun to the second spot on the list of best sniper rifles in free fire.
1. AWM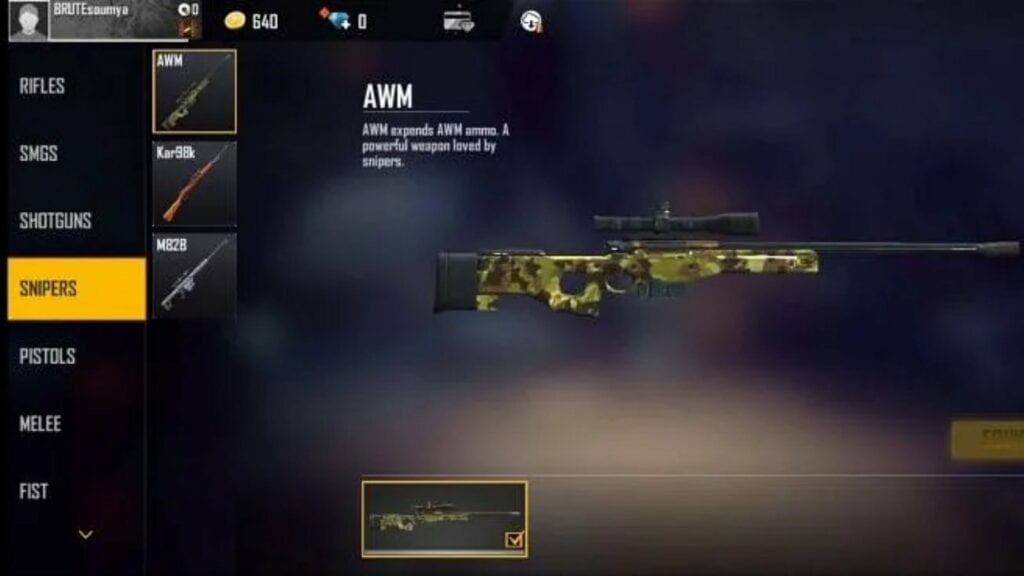 The Arctic Warfare Magnum or AWM in Free Fire has range and accuracy statistics of 91 and 90. It has similar damage rates to other Free Fire sniper weapons, but it also has covert headshot bonus damage and piercing through a level 3 helmet is no brainer for this gun.
In a long-range fight, a pre-equipped 8x scope can be fatal. The only drawback of the gun is that AWM can only be found in airdrops and bounties. Other than this AWM also comes with a special attachment "Armor Piercer" this gives an increased armor penetration that can be very deadly.
Follow our Instagram handle to participate in huge DJ Aloks Giveaway and to stay updated with every latest news of gaming and eSports scene.
Also Read – The New M1917 Gun in Free Fire after OB28 update: All you need to know