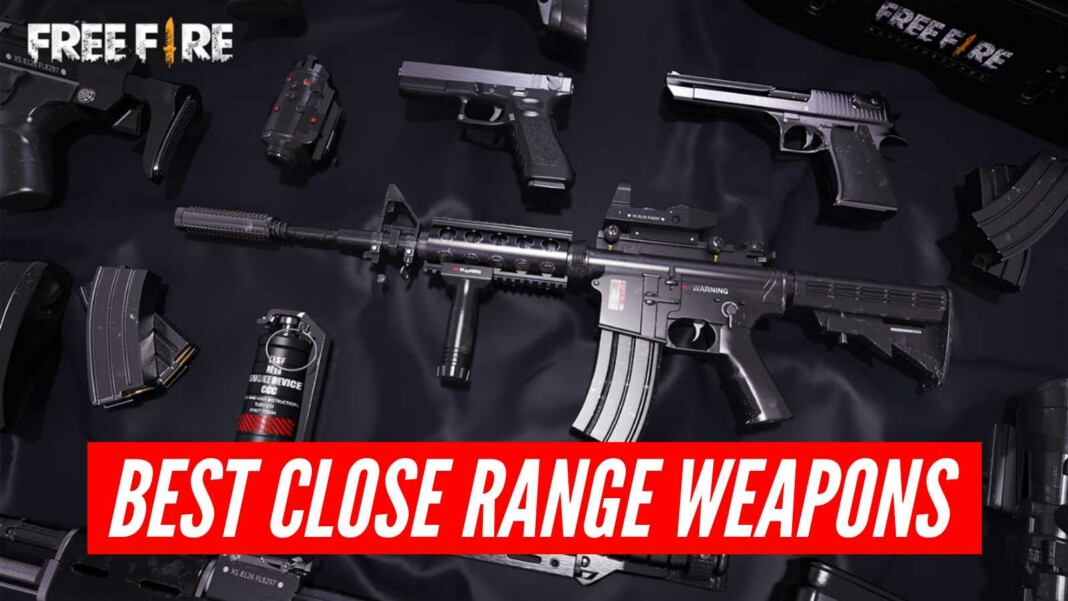 Free Fire has an arsenal of weapons that are specified for various ranges. In this article, we will discuss the top 5 Best close range Weapons in Free Fire.
Free Fire is known for its unique features and quick-paced BR gameplay. Recently, the new OB28 update was launched. The developers often launch new events that contains bundles, weapon skins mostly alongside the periodic updates. The firearms in the game are of various sorts such as ARs, sniper rifles, marksman rifles, short guns, SMGs, pistols etc.
Let us take a look at the best close range guns in Free Fire.
Top 5 best Close Range Weapons in Free Fire
5. Thompson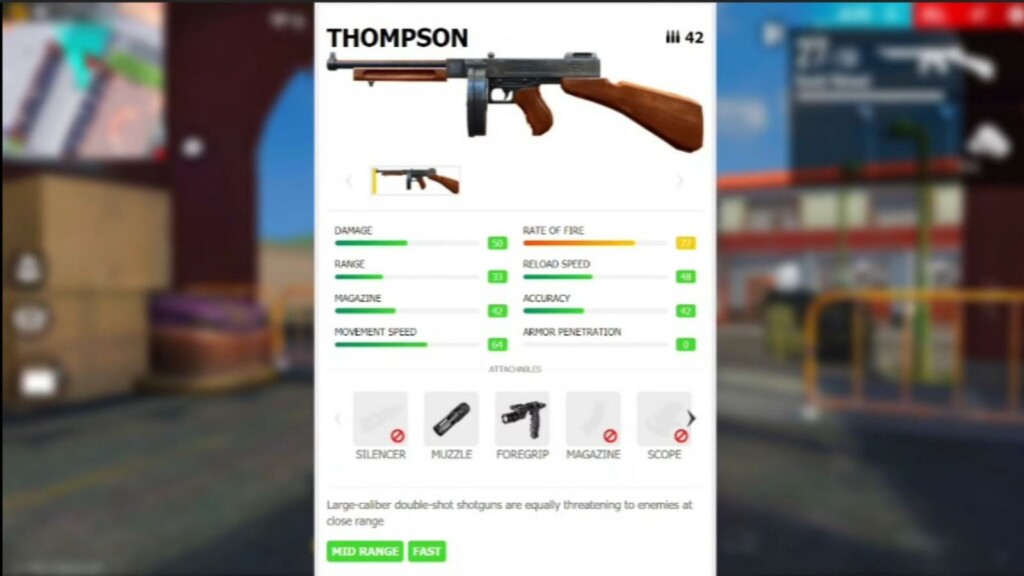 Thompson is one of the best SGMs in the game and it would hit several headshots when you drag the fire button when this gun is intact. Also, players can use this gun even in Mid-range which will give you good results. It has a damage stat of 50 and 77 stats in Rate of Fire. The magazine also consists of 42 bullets which is a better aspect when you consider short-range combats
4. M1014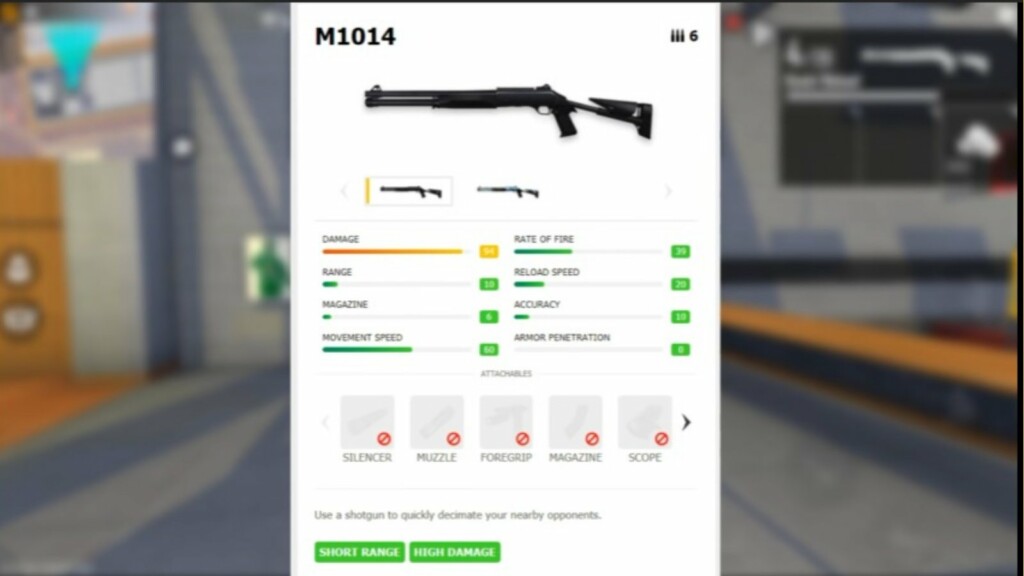 This gun had a massive craze before M1887 was introduced to the game. After the M1887 had been introduced, most of the players had left the M1014 gun. Even though it still stands as the favourite short gun for a few players and it has some disadvantages. As it is a short gun it works and effective in close range combats. It has a high recoil in short-range and its reload speed is abrupt. But you can hit 6 bullets without a reload and if you are good at accuracy, you can get great results with this gun.
Read More: How to get the Free Fire Vermillion Whirlwind Bundle: Fortune Wheel Event!
3. MP40
As you must know, all SMGs can pick better drag headshots and similarly, MP40 can be as good as other guns at picking Drag headshots. Without upgradable skin, this gun has low stats which is why it stands in the top 3 spots, otherwise, it could have been the NO.1 gun in short-range combats. It is better for you should use this gun at an appropriate close range since it does not deal much damage over a medium range.
2. MP5 X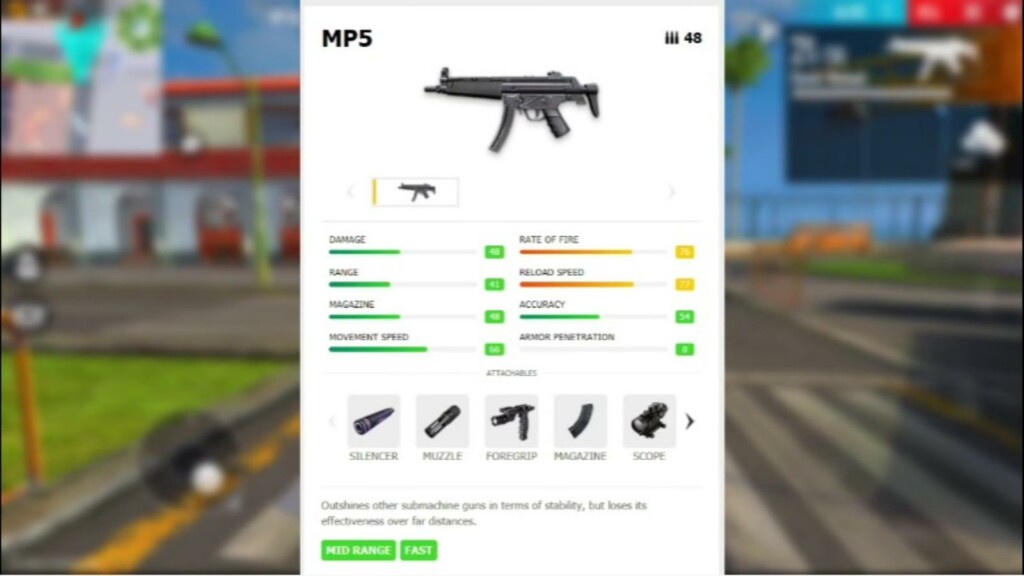 MP5 is an SMG in Free Fire which not only works for Close-range but also mid-range too. Players must notice that this gun is used also in Tournaments which speaks of its effectiveness and some players also use it with AWM. It has decent damage in Mid-range and high reload speed.
1. M1887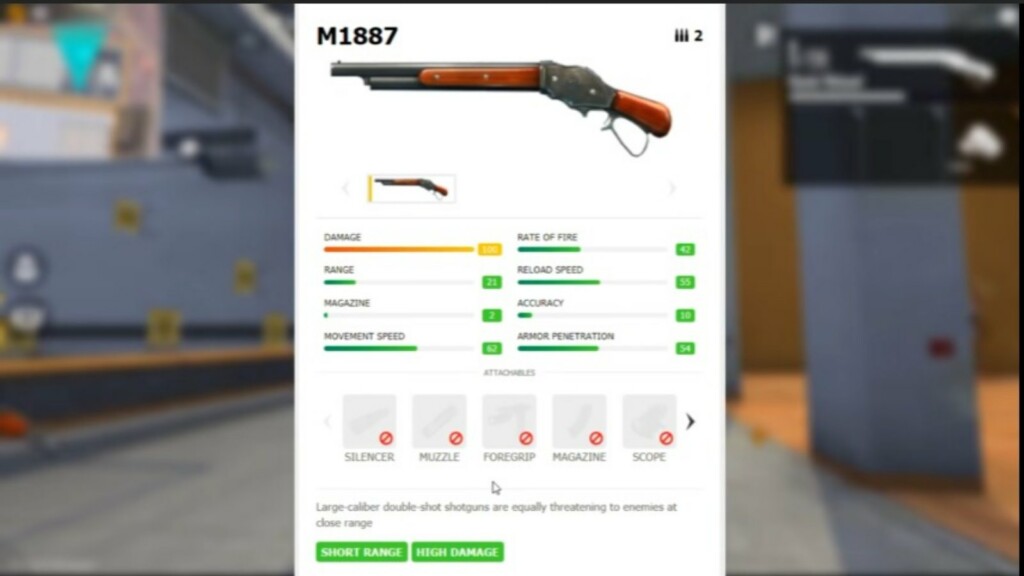 Ever since its launch or introduction, this M1887 gun has been the best weapon in close range when it comes to the short gun category. It fires a total of 10 bullets and it deals a total of 100 damage per fire. You are guaranteed a knock when this gun is used in short-range. Hence it is the No.1 gun in close range combat.
Note: The weapons listed above does not based on any ranking nor of upgradable skin stats and are solely depends on author's views.
Unless and until you have practice, you cannot hit any enemy with any gun. If you are skilled, you can even use pistol to take down the enemy in close range. So, we suggest that you should practice more and more which will make ypu effective in any range.
What is your favourite gun in Short-range guys? Do let us know in the comments down here!
---
Follow our Instagram handle to participate in the huge DJ Aloks Giveaway and to stay updated with every latest news of the gaming and eSports scene.
Also Read: Best Free Fire Settings To Get High FPS And Fix Lag On Low-End Android Devices