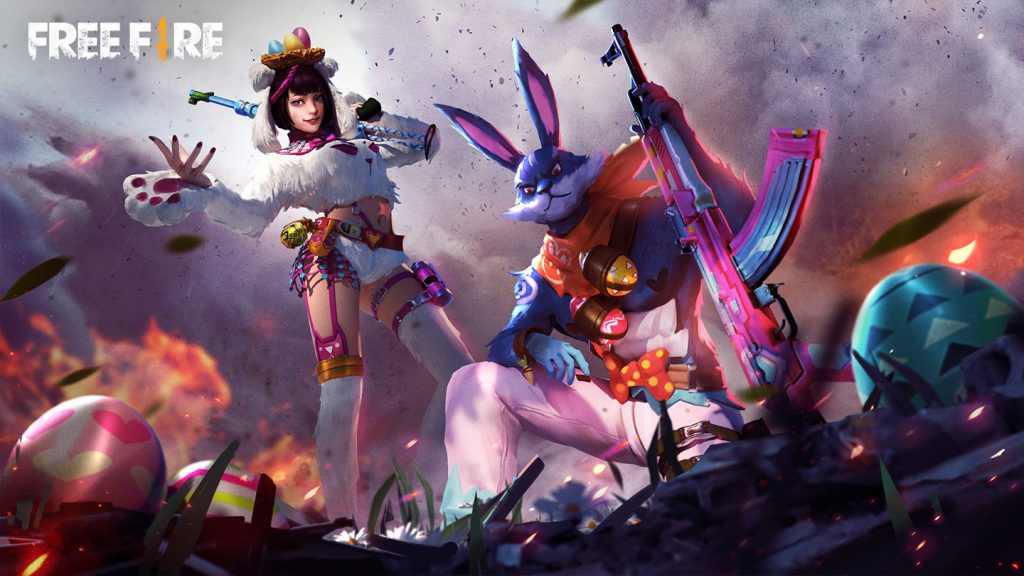 Free Fire is a massively popular game in the battle royal genre. The game is made by Garena and was released in 2017. It has become much popular due to its unique features. It has various in-game locations where the players can land and survive. One such location is the Factory Top in Bermuda map, where players drop onto the structure's roof to fight it out against one another. In this article, we look at the Top 5 female characters for Free Fire Factory Challenge.
Related: Chrono character in Free Fire: How to Increase its Abilities?
Top 5 Female Character for Free Fire Factory Challenge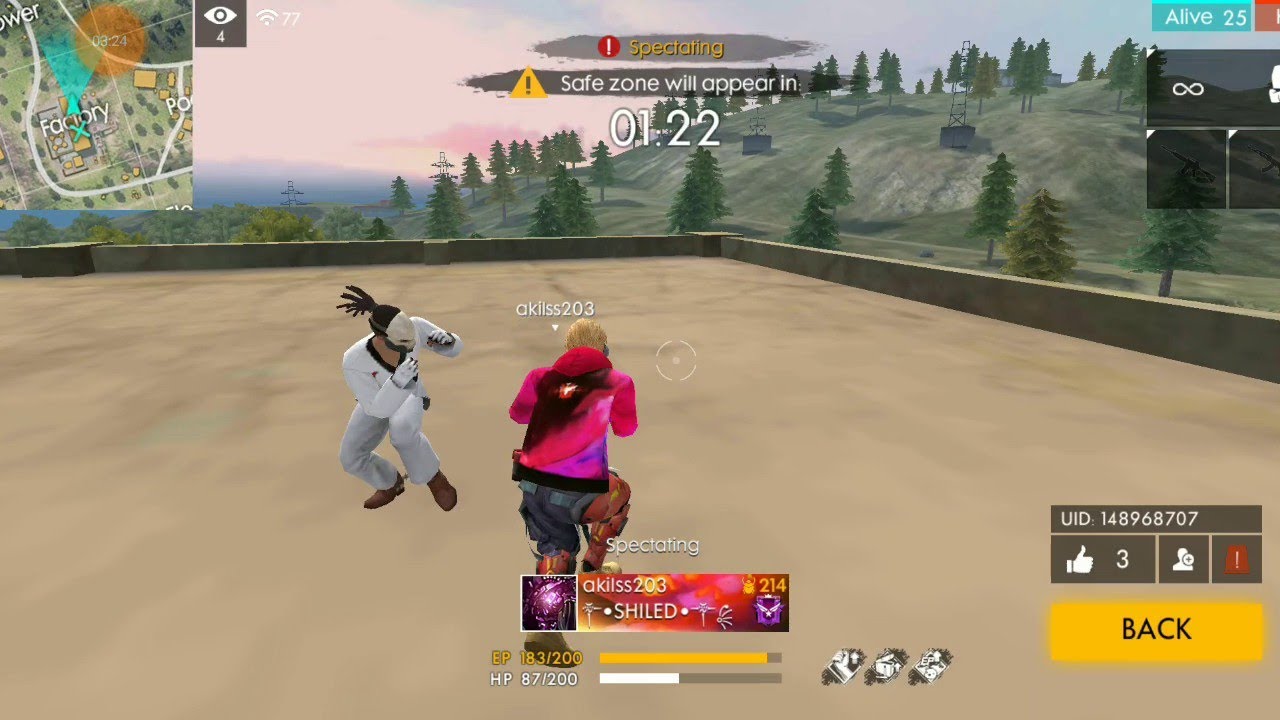 Factory Challenge, originally a challenge introduced by many popular YouTubers. The Factory Challenge in Free Fire is a custom room challenge, where all players drop on to either the structures on Factory Top or on the roof. Factory challenge will require choosing the appropriate characters. Following are the top 5 female characters to use for Factory Challenge:
1. Dasha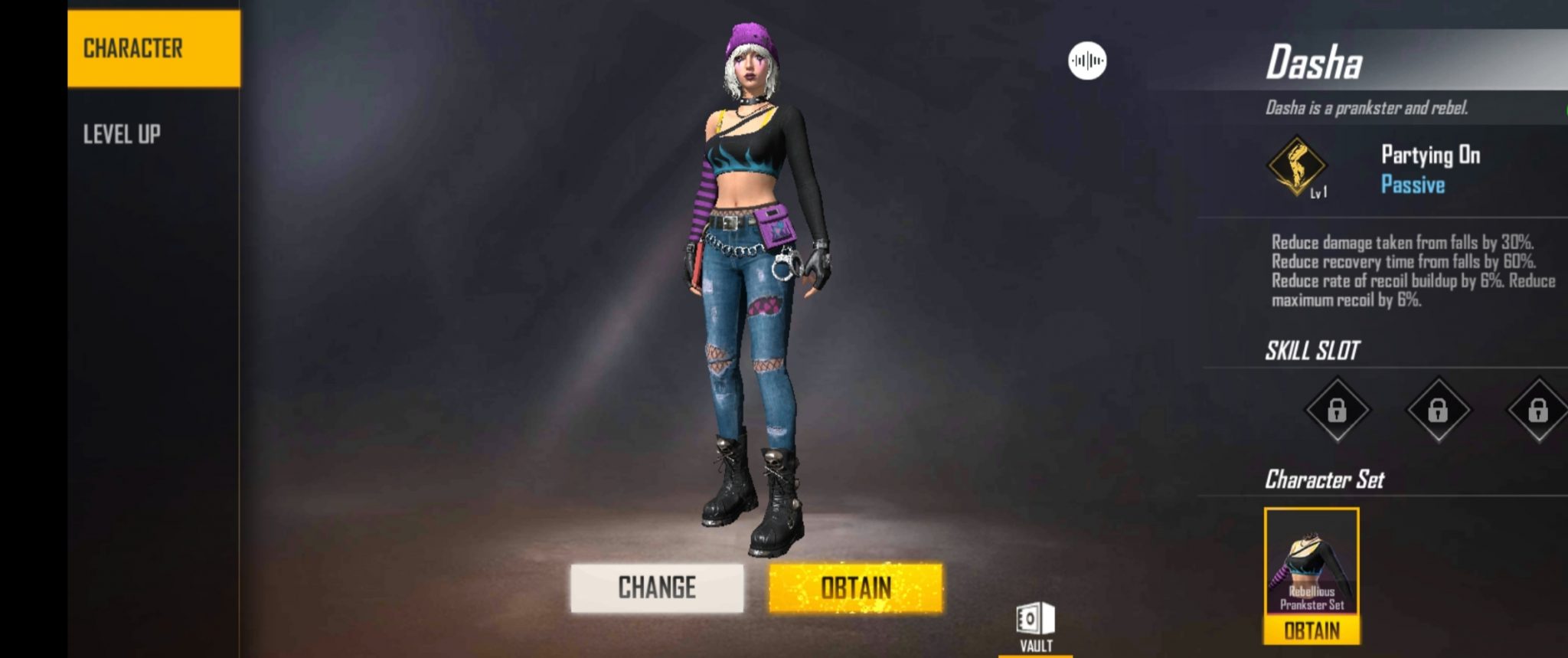 Dasha is a prankster and a rebel. Her ability is Partying On. She has a passive ability and can be paired with other active skills as well. She has a unique ability which reduces damage take from falls by 30% at the initial level. However at the max level, the damage reduction taken from falls increases up to 50%. In the factory challenge, players are required to battle it out on the top of huge structures. Once the fight on top is over, players will have to jump down to the roof top which will result in players losing their HP.
However, with the help of Dasha's ability, the fall damage rate decreases and makes sure that players do not lose much HP whilst jumping.
2. Kelly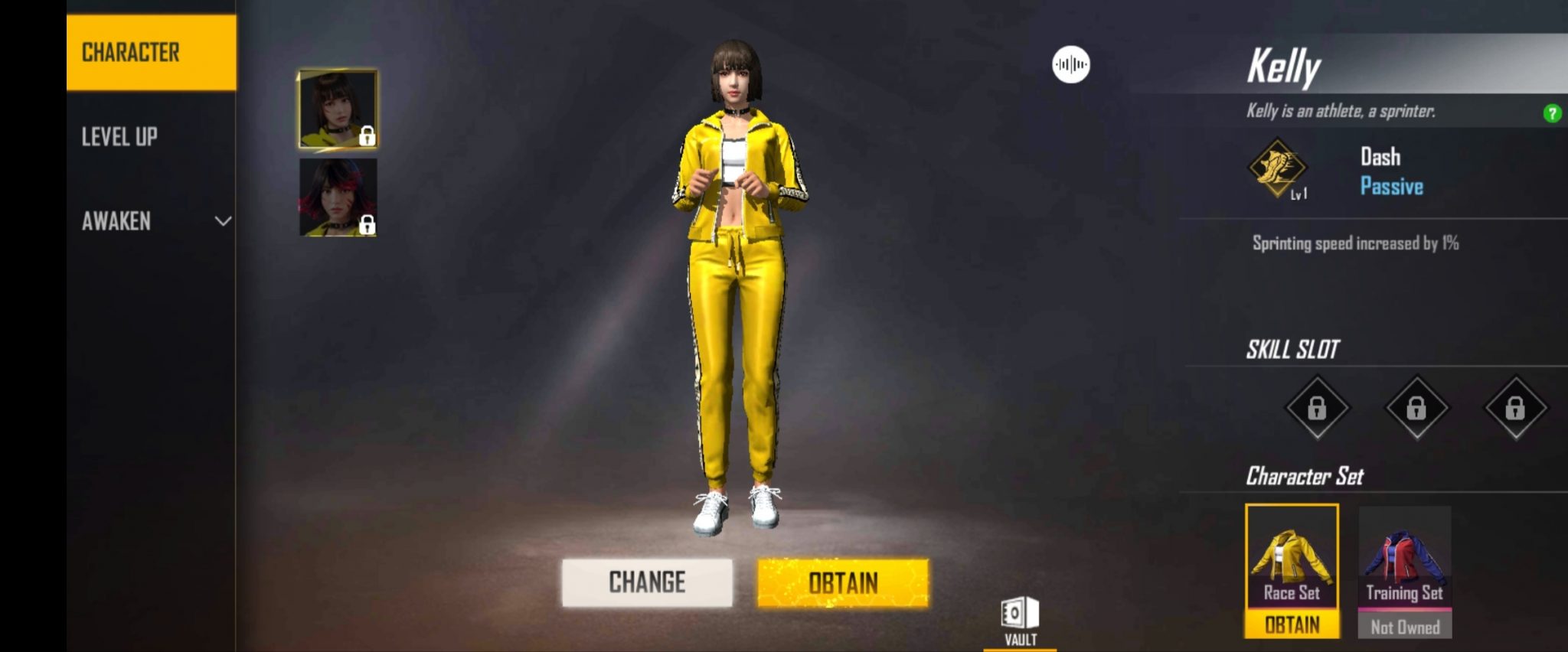 Kelly is one of the most adorable female characters in Free Fire. She is an athlete and is really quick. She has a passive ability called Dash. Her ability increases the characters' pace by up to 6%. As a part of the Factory Top challenge, every single player must land on the factory top. With her pace, players can easily run around and confuse the enemies on top. Also, Kelly has an awakened version, 'Kelly – The Swift', which the users can obtain by completing Awakening missions.
3. Clu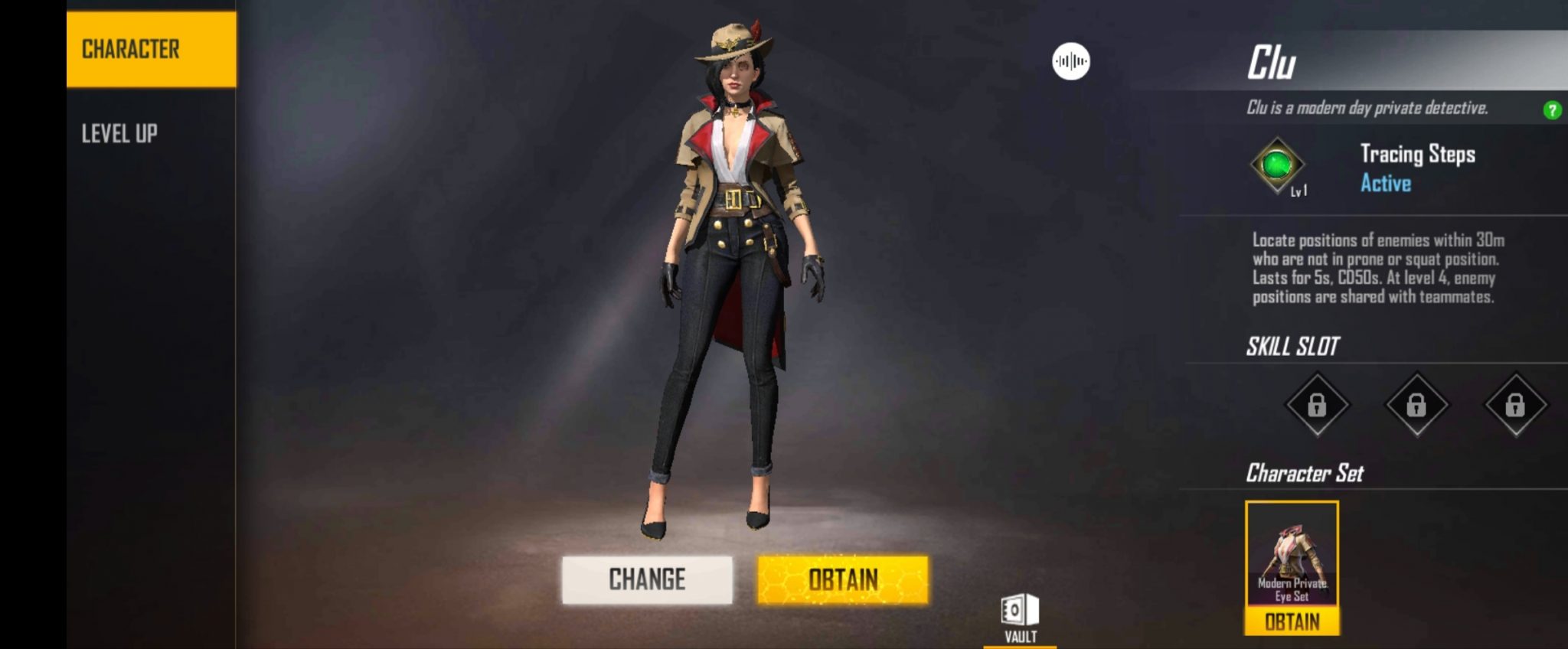 Clu is a modern-day detective. She has an active ability called Tracing Steps. Clu has this special ability to spot the enemies within the 30m range who are not in prone or squat positions. This skill can be enhanced by upgrading the character. The factory roof is flat ground with many pole-like structures on one end. This ability can be a top contender for the Factory Challenge since it can spot down all the enemies nearby. However, this active skill only lasts for 5 seconds in the initial levels. So make sure that you spot and trace the enemies real quick.
4. A124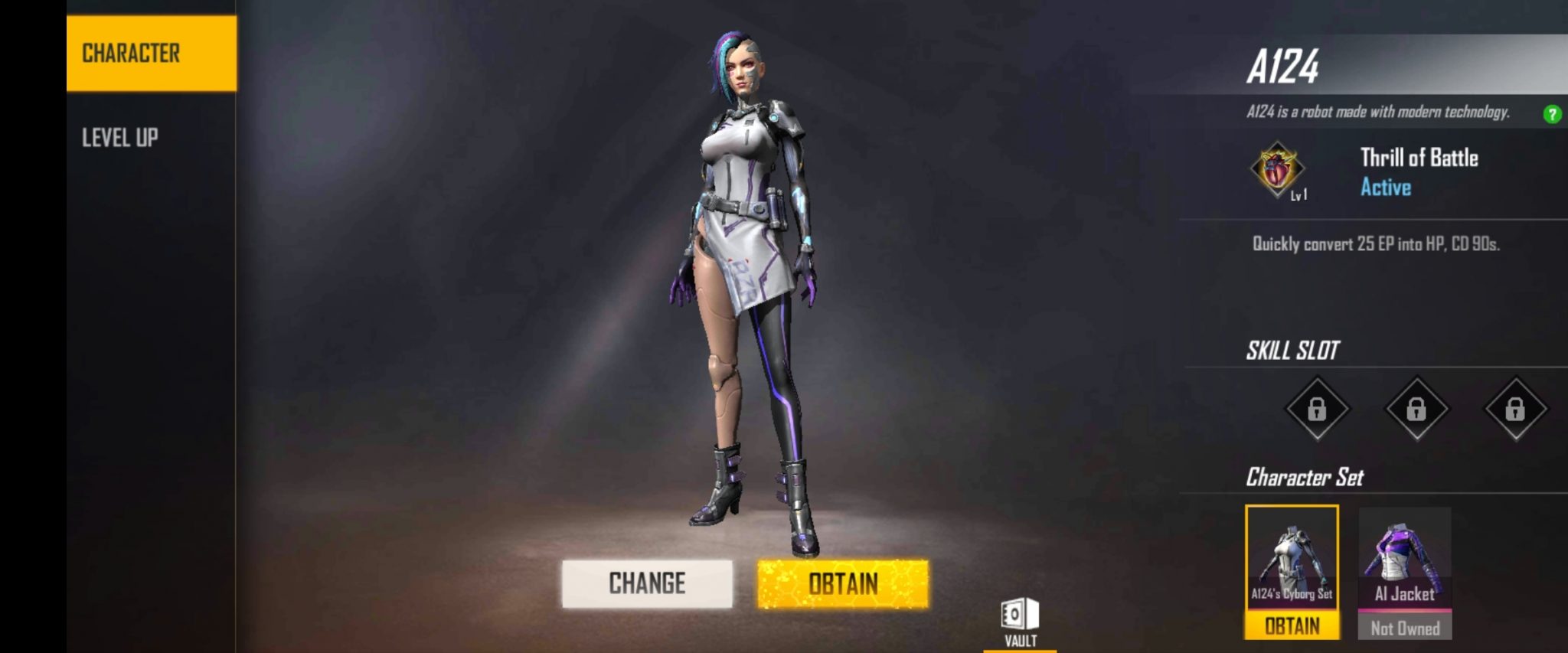 A124 is basically a mechanism with modern technology. She has a special active ability 'Thrill Of Battle" which converts the player's 25 HP to EP instantly. However, at the max level, it converts 50 EP into HP. Factory Top is a no-loot zone, there is no sort of healing equipment on the top, which is why every HP matters the most. With A124's incredible skill, players can quickly convert EPs to HP and make sure that they survive much longer and win matches.
5. Moco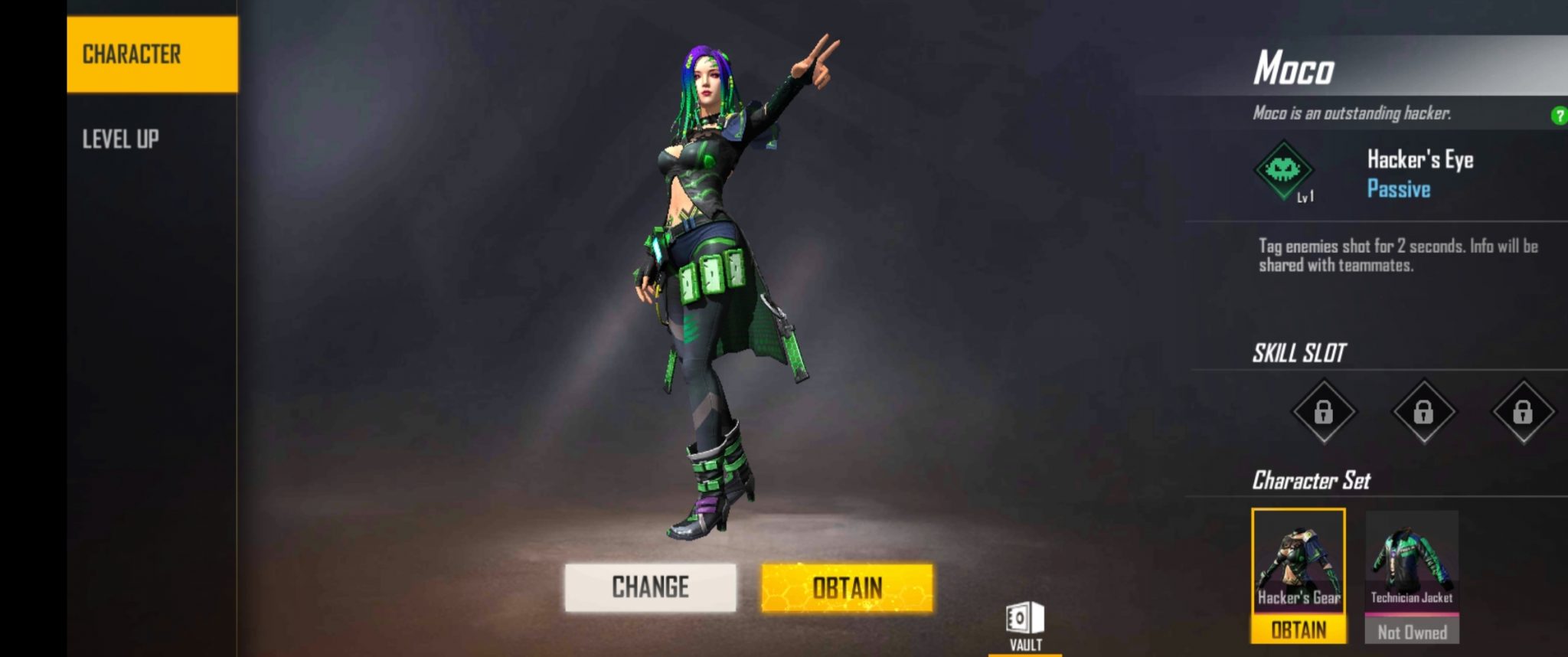 Moco is one of the most used Female Characters in Free Fire. It has a passive ability called Hacker's Eye. As the name suggests, she hacks and tags the enemies. Moreover, the tagged enemies are visible to every teammate as well. It can prove to be a vital skill in locations like Factory Top. At the max level, the enemies are tagged for five seconds. Moco's skill can prove to be vital in Ranked and Clash Squad modes as well. This was the list of Top 5 Female Characters for Free Fire Factory Challenge.
Follow our new Instagram page for more quick updates. Click here to visit the page.
Also Read: Free Fire Project Cobra Yellow Token Exchange Event: Details