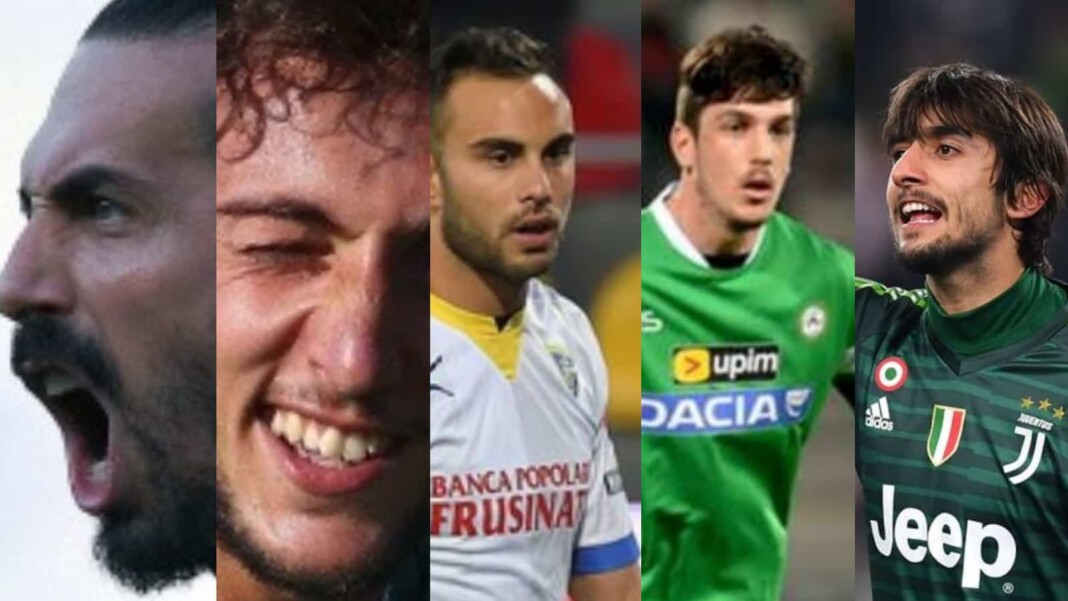 Italy has been one of the leading nations when it comes to producing the best players in the world and they've done that with sheer dominance. One of the places where these players are headhunted is the 90-year-old league based competition, (i.e) Serie A.
The competition is held for football clubs located at the top of the Italian football league system involving twenty participating teams that battle for the prestigious Scudetto and the Coppa Campioni d'Italia.
The competition came into existence in the 1929-30 season, and ever since then it has seen Italians having their strongest grip over the 'best player tag' in the competition; goalkeepers to be precise.
Italy consistently manages to produce top-quality goalkeepers; it is part of their DNA. It is unthinkable to imagine the Azzurri without one. The nation takes pride over its new breed of shot-stoppers and boasts about it to the greatest of extents.
Right from Valerio Bacigalupo to Dino Zoff to the legendary Gianluigi Buffon, Serie A has witnessed all the greatest goalkeepers ever produced by Italy and they still do that with perfection.
However, this challenge has now been put on a new set of goalkeepers, and once again Italy has their future stars between the pipes. Concerning their performances and their commendable on-field presence with the gloves, here are the current and future stars Italian star keepers at Serie A.
1. Francesco Bardi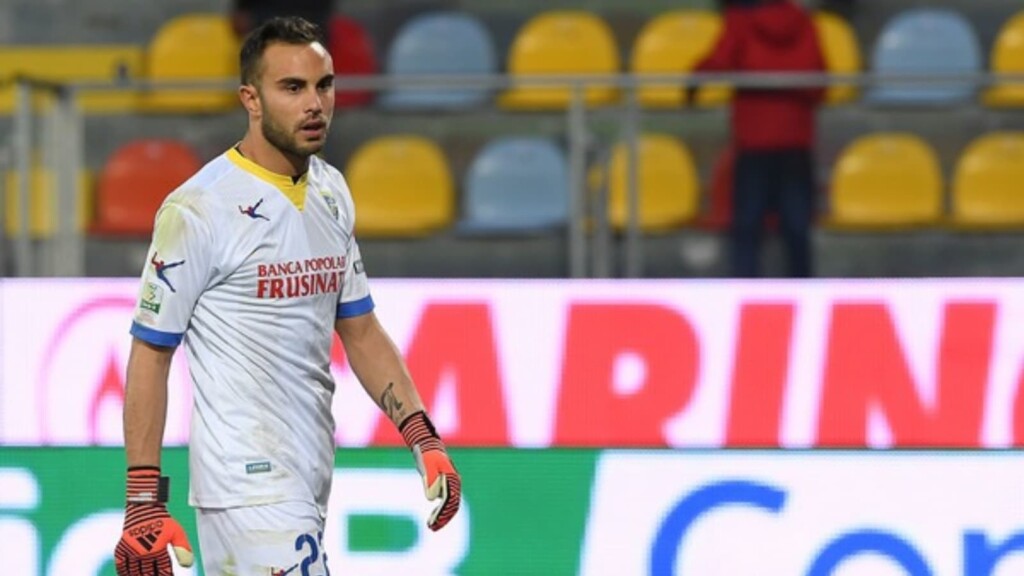 The 6ft 2 stands tall with his gloves supporting him in doing the rightful job for his team. Bardi was born in Livorno, and it is, therefore, no surprise that he was loaned out to them in 2011-12 and Novara and played with them until 2014.
He was signed with Inter as a replacement to Samir Handanovic, however, he had a dream spell in Livorno & Novara in between and has performed admirably at both clubs. He currently represents Bologna in competitive football.
A few of his key attributes are his positional play, confidence and decision making. He may not possess the qualities of being a youth prodigy in comparison to his rival goalkeepers but excels in the basics.
With a knack for saving penalties and is rarely beaten from set-pieces, his confidence to be at the right place at the right time is commendable. He has never failed to impress his teammates or fans and has shown excellent skill work with his gloves. If he charges at you, he will make sure to win the duel no matter what.
Bardi has played at national levels from U17 to U21 and is safe to say that he holds a bright future in the sport. He has played a total of 51 Serie A games so far and has a lot on offer for his team.
2. Mirko Pigliacelli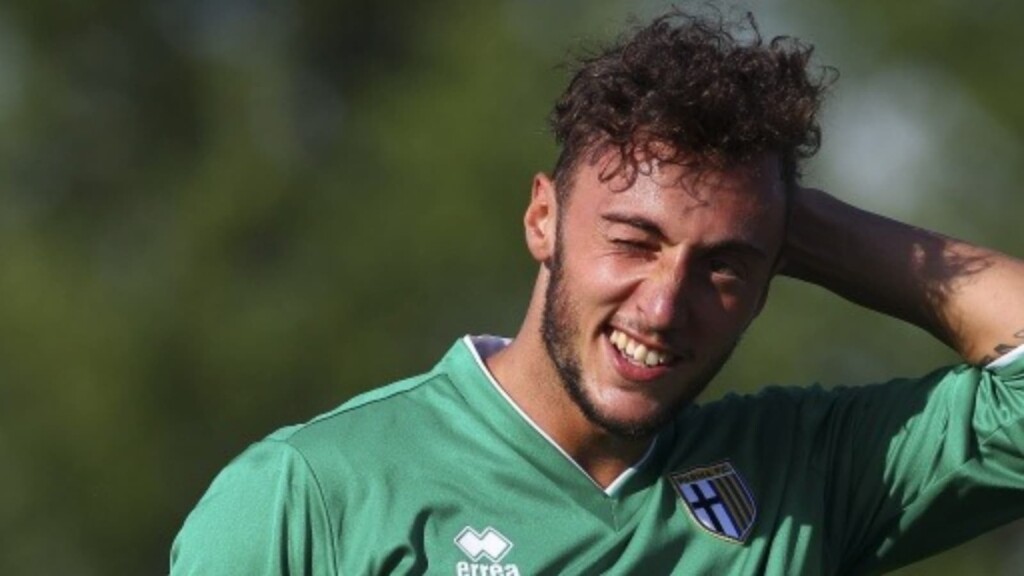 Mirko, the Romanian goalkeeper is a determined player who aims to impress several in Serie A in the future with his knack for being one of the best shot-stoppers Italy has ever produced.
Mirko has always provided exceptional performances with consistency, giving him the hope of competing at a much bigger level someday where he can self improvise as a professional footballer.
His agile nature has proved to work wonders for the youngster and his approach on the field with the gloves has been exceptional. Never will there be a moment where he wouldn't have given his hundred per cent to save the most difficult stops ever.
The relatively small 6 ft goalkeeper has a lot on offer for his side. He is a confident young keeper who is aware of his surroundings with a knack for stopping spot kicks & one-on-one situations.
Before being sold to Parma in 2012 on a free transfer, he played for Roma with whom he eventually had started his career. Ever since, he spent plenty of time at Pescara camp while now keeping goal at Reggina, where he has been creating a name for himself and will hopefully be attracting the eyes of the top tier clubs in Serie A.
He has always been on the rescue for Reggina, on more than one occasion during his serving period. He can take on any sort of pressure with sheer comfort and can handle any situation he's a part of; he's quite adjusting that way.
3. Simone Scuffet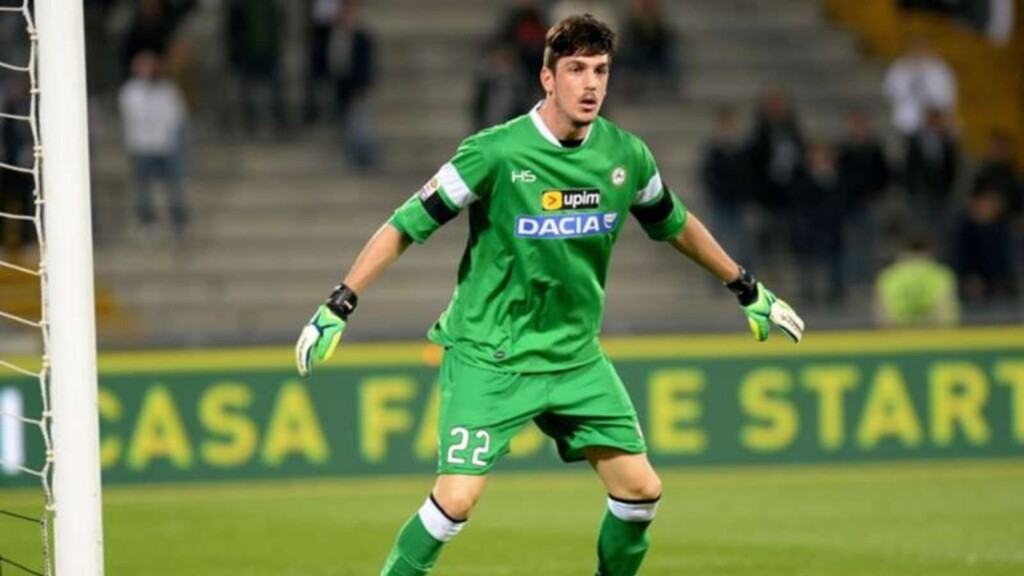 The date was February 1, when the 17-year-old Simone Scuffet was adjudged as the replacement to the injured Zeljko Brkic against Bologna. Since that day, Serie A watchers have not been able to stop talking about this 6ft 1 keeper.
The 25-year-old currently is a representative of the Udinese club in Serie A, who finished 14th out of 20 teams in the 2020-21 season.
Unlike the other heirs apparent to Buffon's crown, Scuffet was the dark horse leading the race. Whilst others were struggling for their trade with Serie B teams in their early 20s, Scuffet went straight in at Udinese and left an impression immediately.
One of the key traits of his gaming style has been 'no fear' and he has never let himself or his side down when he puts on his gloves standing tall in front of his goal.
He has played 40 Serie A games and plenty of experience in Serie B. By that, it's a given that he walks with plenty of confidence and is by far blessed with his natural ability to keep going after the ball, again and again until he gets hold of It.
He is a promising prospect for Udinese and oozes heaps of talent while having the incredible potential to be one of the greatest goalkeepers.
4. Mattia Perin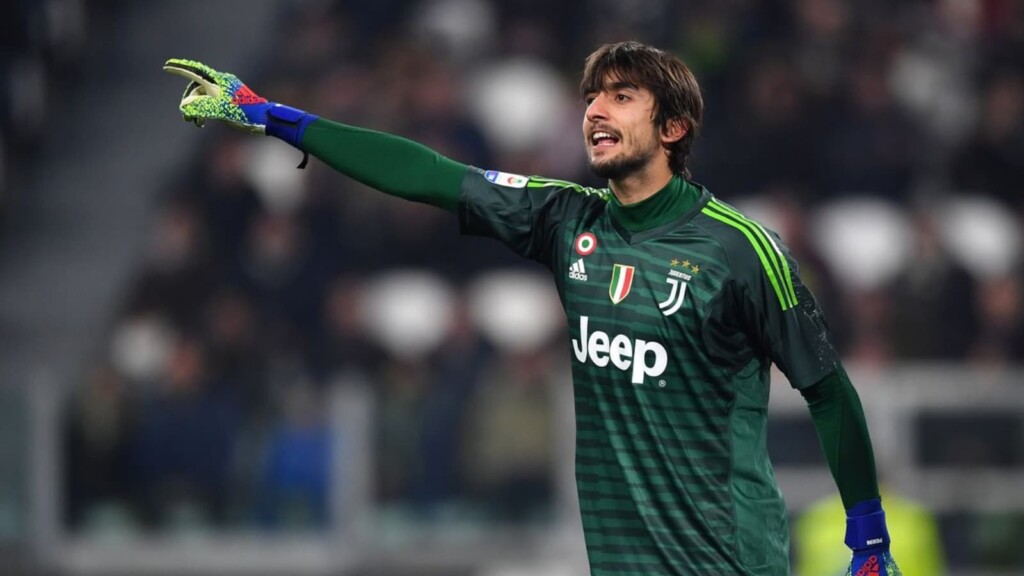 Mattia represents Juventus in Serie A and has done a fantastic job for the club on various occasions. The 28-year-old has come from several ups and downs in his career and made his mark at the club.
With lesser opportunities under his belt, he had returned to his boyhood club Genoa on a loan deal, and he's been in exceptional form ever since.
Currently, on loan, the Juventus man saved 112 of the 150 shots he faced on target this season. He's been in sublime form, and it remains to be a mystery if he stays at Marassi after the expiry of his loan spell.
Perin has been one of the major reasons for the club's astonishing improvement in Serie A. The 6ft tall boasts the highest save percentage (75.3) for any keeper to start at least 25 games in the competition.
Perin is also the first Grifone player to reach the milestone of 200 games for Genoa in Serie A.
He's pulled off some staggering saves in the matches and the demand for the keeper keeps rising after every performance. He's on the verge to be deemed as one of the best that Serie A has ever witnessed. He has the "can-do attitude" that keeps his morale going and day by day, he's creating a name for himself at the bigger stage.
5. Andrea Consigli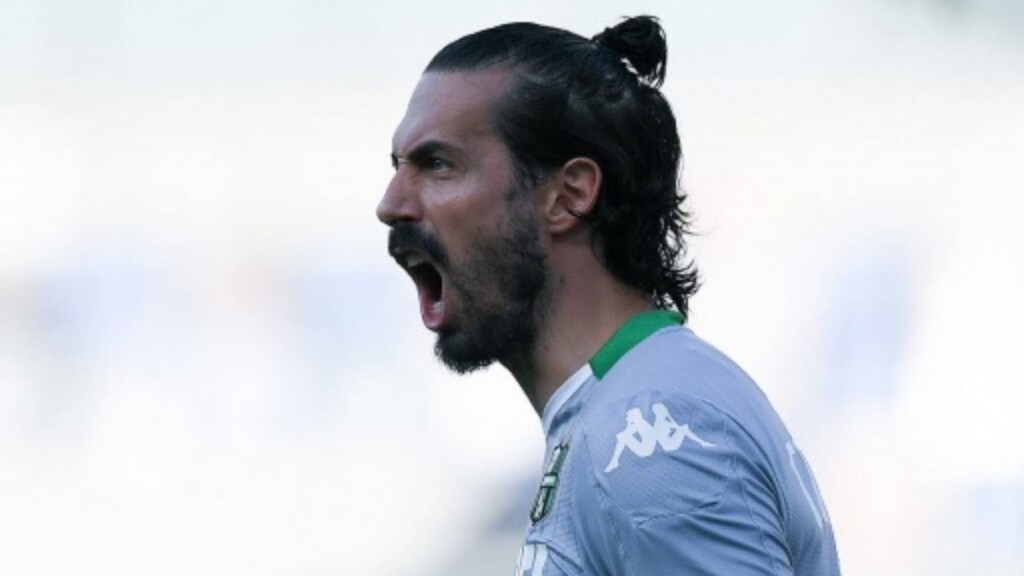 The 34-year-old is a representative of Sassuolo in Serie A. The club in its history has been a host to impressive players such as Manuel Locatelli, Domenico Berardi, and others, who have been a delight to watch.
Sassuolo was generally considered as one of the more interesting sides in Italy the previous season and provided a wonderful opportunity to Consigli, who took it with open arms and did a commendable job.
The Neroverdi player had a mind-boggling 127 saves under his belt which was more than any other keeper in the Serie A season. The former Atalanta man also saved one of the five penalties he faced through the tournament.
However, being one of the major assets, he has played a crucial role in Sassuolo's league campaign. The keeper helped the club to an impressive eighth-place finish and had an exceptional season with the gloves in hand.
With Consigli leading the defence department, Sassuolo conceded seven fewer goals than last year with a tally of 56 last year.
Overall, Sassuolo gained 11 points, more than they did in 2019-20 and Consigli being the backbone in the rise of the club. He was also adjudged and awarded a place in the team of the season for his sheer dominance with the gloves.
He is and has always been a delight to watch at the keep and promises a greater approach game after game that will be of great help to his club in the 2021/22 Serie A season.
ALSO READ | Top 5 best goalkeepers in Premier League currently