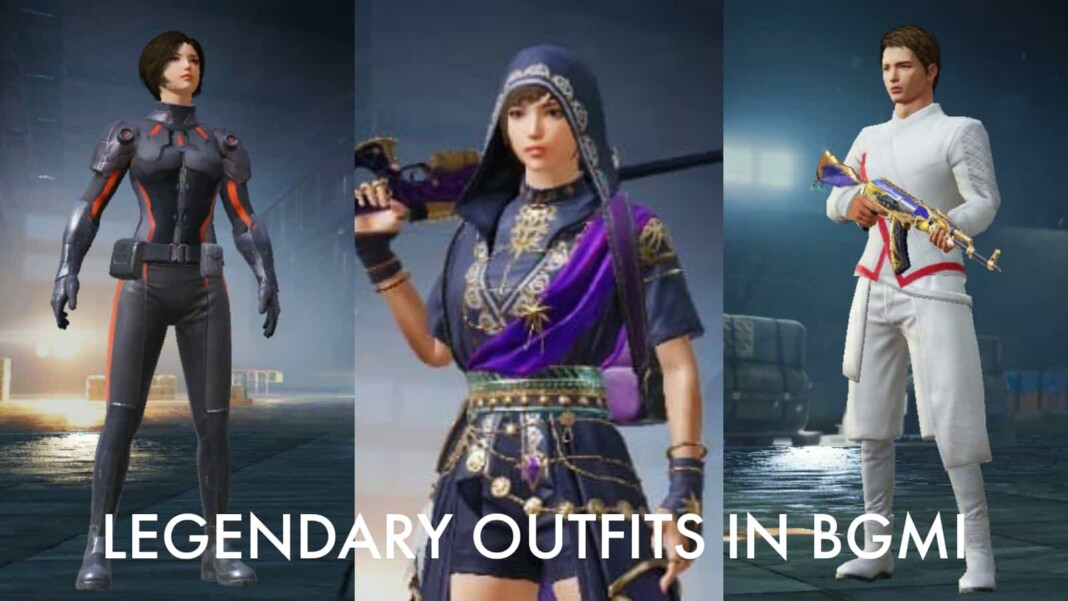 Battlegrounds Mobile India is now available for everyone as the official version has finally been released. Since the game is specially designed for India, players are hurrying to get legendary outfits in BGMI. In this article we are going to mention some of the best legendary outfits in BGMI.
It is widely believed that one's attire and appearance has a lot of impact on their performances. A better outfit pushes some players to manifest better performances.This is nonetheless applicable even in the video games that we play.
Outfits have been one of the most attractive features of BGMI so far. From modern cop outfits to legendary superhero style costumes it has always been a fantasy for the players to acquire one. In today's article we will list out some most desired legendary outfits in BGMI and ways to obtain them.
Down below, we take a look in Top 5 legendary outfits in BGMI
Top 5 legendary outfits in BGMI
1.Fortune Teller Set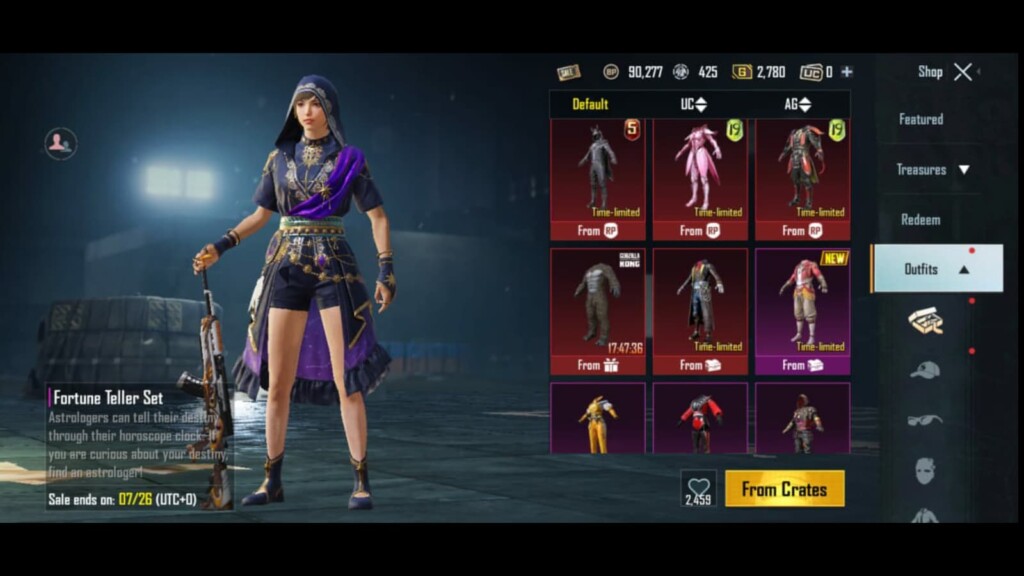 The Fortune Teller Set available in BGMI is one of the most desired legendary outfit in BGMI. This marvellous embroidered outfit can be found in Classic Crate which costs 36 UC, players can also open classic crates by using classic crate coupons which are given in various events or tasks. This outfit also has set of matching backpack- Fortune Teller Backpack and a helmet- Fortune teller helmet. There is also one matching legendary AWM skin with this outfit i.e the Palm Reader AWM.
Related: Battlegrounds Mobile India: Best weapon combos in BGMI
2.Dark Ops Agent Set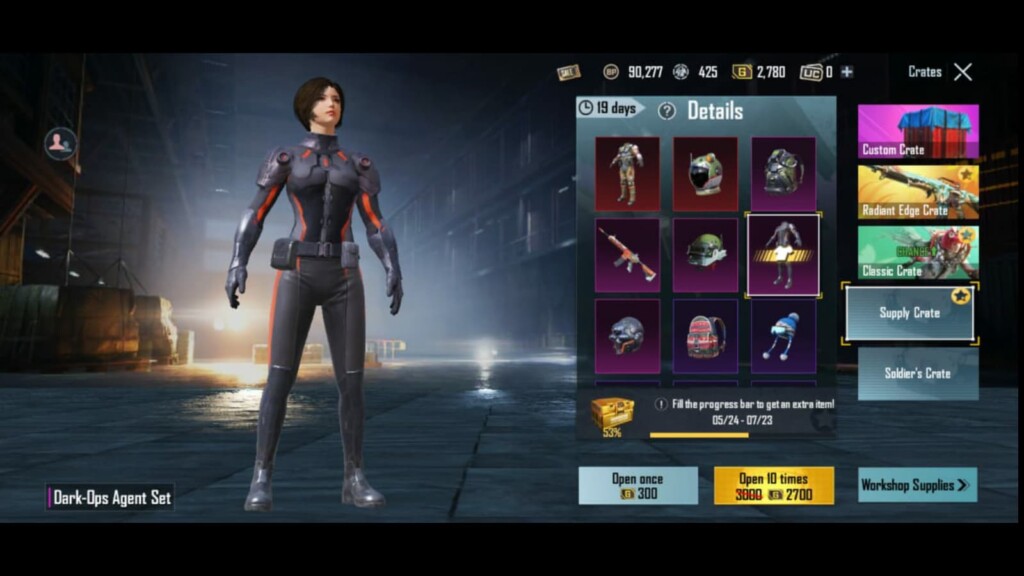 If you're a Marvel fan, then this outfit is certainly made for you. This legendary outfit can be found in Supply Crate which can be purchased with the help of AG cash or Supply crate coupon. AG cash and supply crate coupon are provided almost everyday so there are higher chances of getting this legendary outfit without even spending a penny.It's black colour with red stripes gives it such a classy look which makes the players feel as if they are real agents working towards a mission.
3. Red Streak Set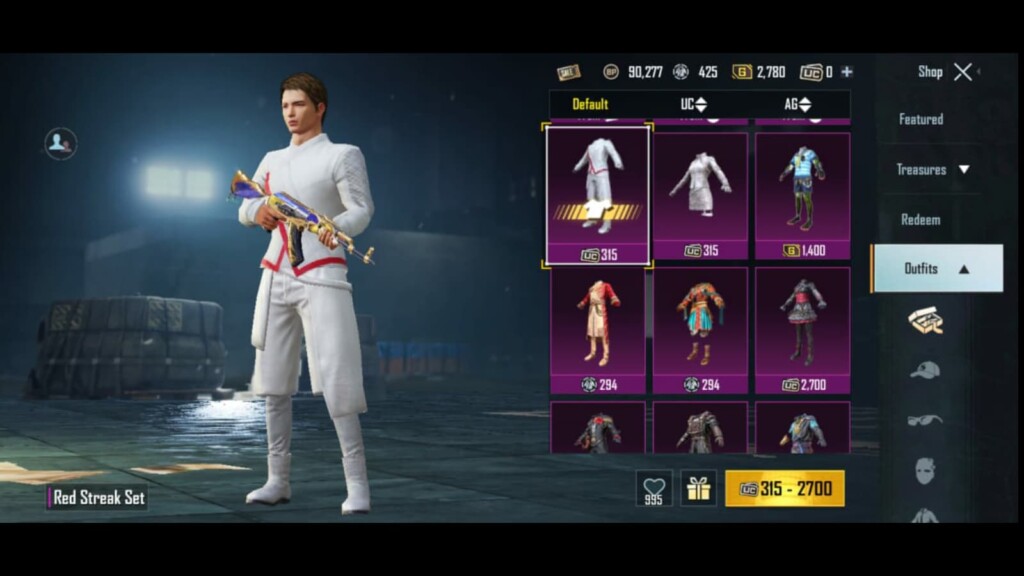 This legendary outfit is one of the most sophisticated outfits in BGMI. It might look simple to few players but mark the red lining in the outfit which enhances the soberness of this outfit. If you don't like to wear extravagant outfits in the game, then you should definitely try out this legendary outfit in BGMI. This outfit can be obtained by going to the Shop section and tapping on outfits. After scrolling down some outfits, you can find this exclusive outfit. This legendary outfit costs 315 UC for 7days and 2700 UC if you want to purchase it permanently.
4. Noble Lineage Set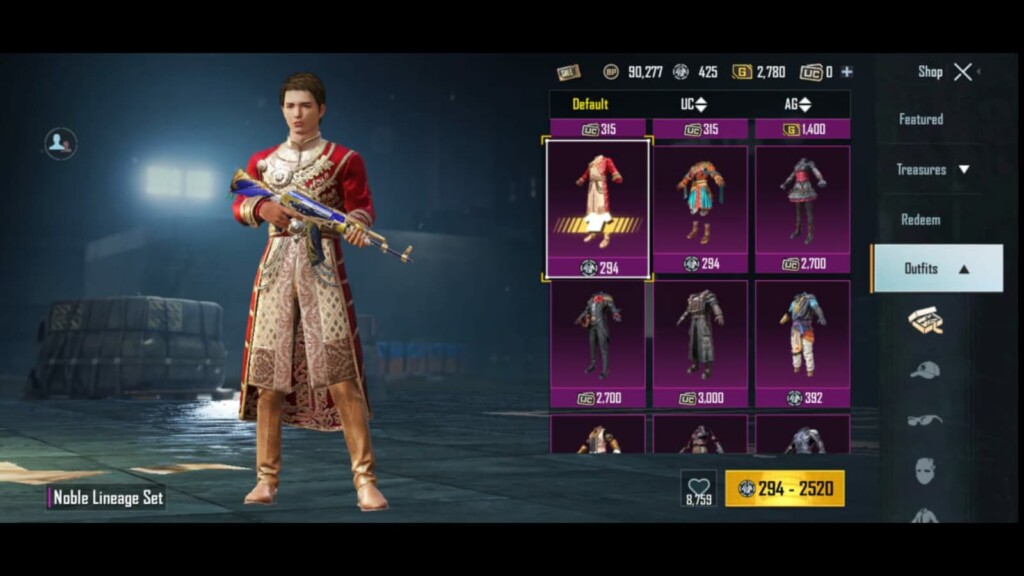 This is the only legendary outfit in BGMI which gives a feeling of wearing an Indian attire. With a touch of royalty, this outfit is one of the best gifts of BGMI to the Indian players.This outfit can be found in the 'Redeem' section of the shop. Furthermore, the best part about this outfit is that you have the option to buy it using silver fragments. You have to spend 294 silver fragments if you wish to buy it for a week, whereas 2,520 fragments have to be spent if you wish to buy it permanently.
5. Marksman Set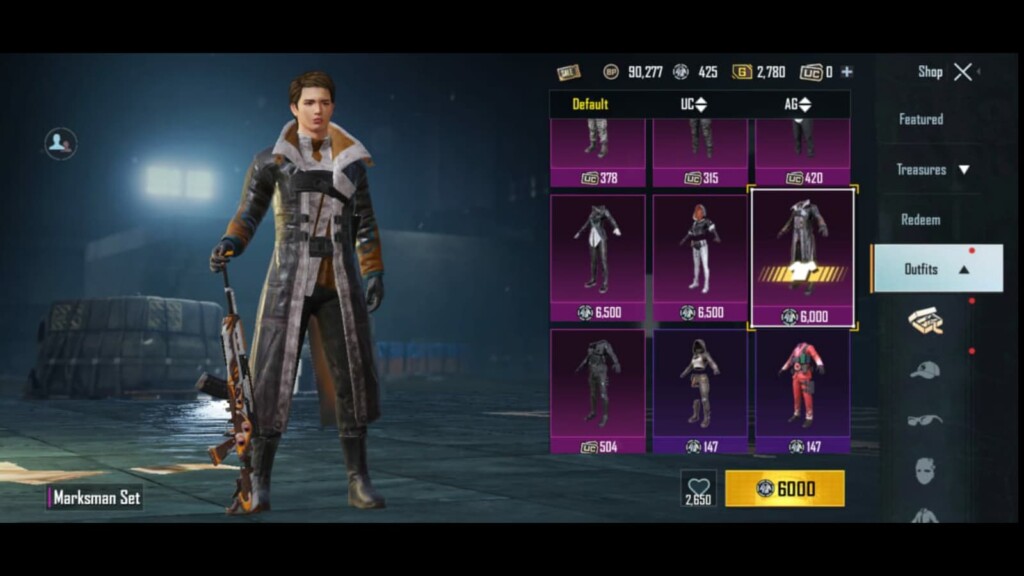 A supremely handsome attire designed like a modern day warrior, which not only boosts up player's confidence but also enhances their morale before playing. This legendary outfit is certainly something to brag off as it costs 6000 silver fragments to purchase it permanently.
NOTE: The outfits mentioned here are according to the views of the author. However, reader's views might differ.
Also Read: Battlegrounds Mobile India (BGMI) to host first tournament as a Streamers Battle event, as per a source