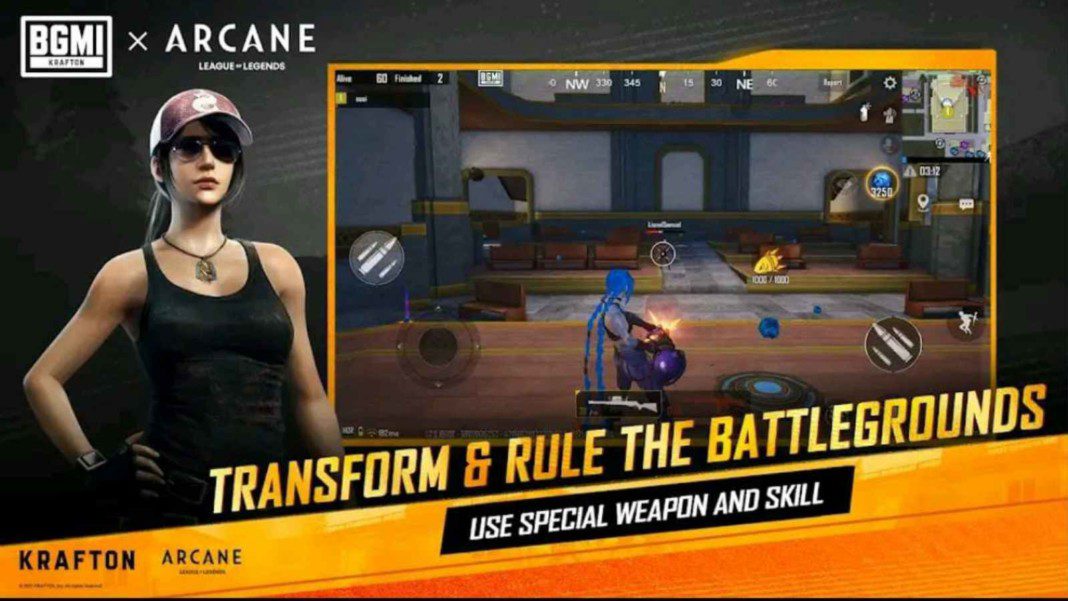 Krafton, the developer of the most-loved battle-royale game in India, Battlegrounds Mobile India is all set to drop latest update of the game tomorrow. BGMI 1.7 Update is going to feature an Arcane game mode due to the partnership of Krafton with Riot Game's League Of Legends' animated series, Arcane.
Offering new content with every update, the developers make sure that players are attracted towards the game till the very end. It can be said that they have been successful so far, as players have been hovering around different websites to know when they can finally try out the BGMI 1.7 Update. This article sheds a light upon the changes that will be brought in the game once the update is rolled out.
Best features of BGMI 1.7 Update
Mirror World Mode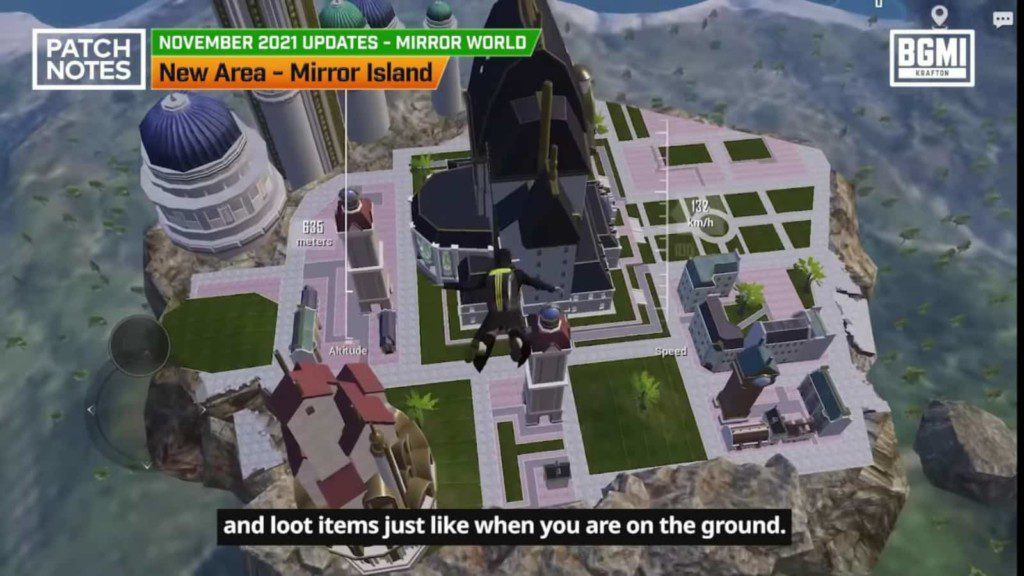 Arcane collaboration has brought not only exclusive weapon skins or outfits but a whole new game mode. That's right, players can transform themselves into any of the 4 Arcane characters- Vi, Jinx, Caitlyn and Jayce and explore the corners of Mirror Island. Hextech Crystals will also be available in different locations which can be used for summoning exclusive supplies.
Related: BGMI 1.7 Update official release date and time revealed for Indian users
Piggyback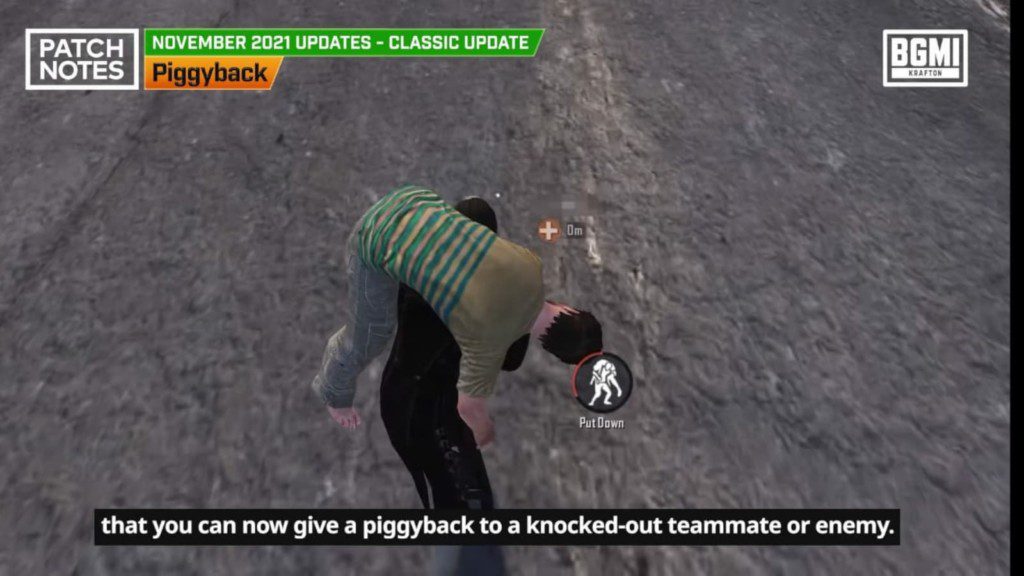 Players found the piggyback feature very exciting and unique. When this feature was introduced in PUBG PC, every PUBG Mobile and BGMI player expressed their wish to try out this feature. The developers heard them as the piggyback feature will be introduced in BGMI 1.7 Update. Players can carry their knocked out teammate to different locations.
Hard level in VS AI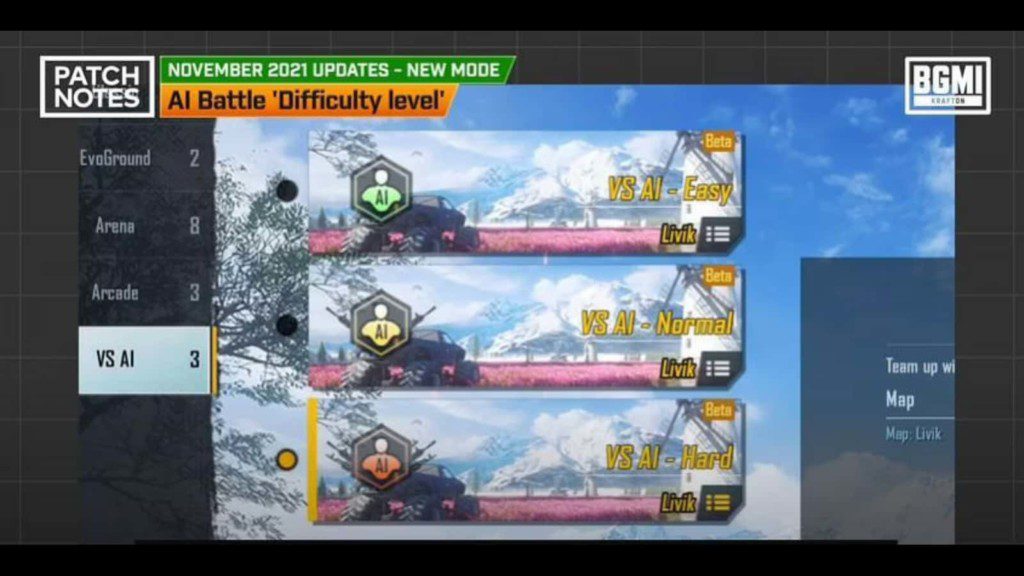 The VS AI mode was introduced in the previous update of Battlegrounds Mobile India. In this mode, players can enter a lobby filled with bots. This mode is basically meant to increase the combat practice of the players. Earlier, only 'Easy' and the 'Normal' but with the 1.7 update, the 'HARD' mode will also be added.
Grenade Indicator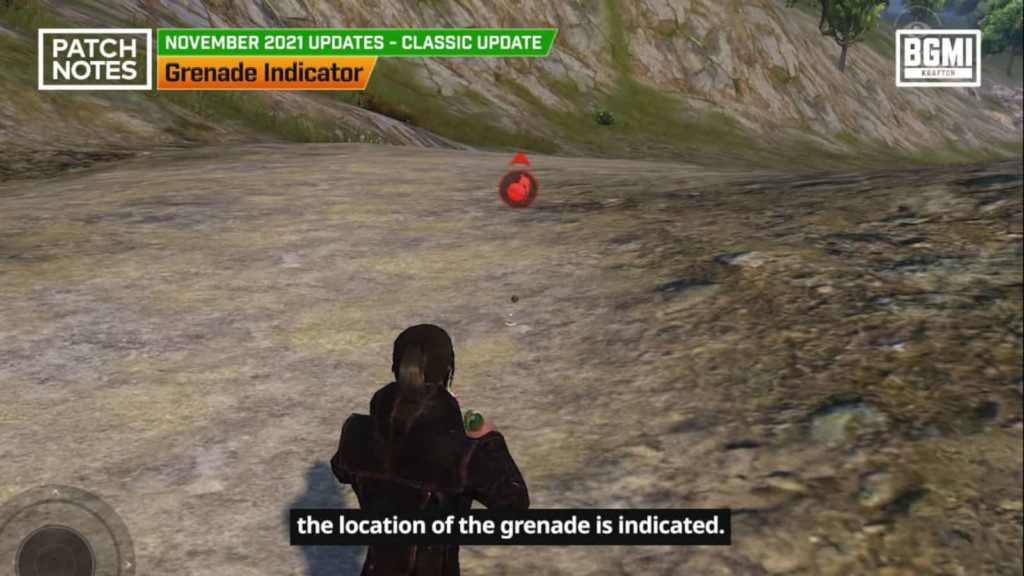 Another best feature of the upcoming update of BGMI is the grenade indicator feature. Players will be alerted when any grenade has been thrown nearby, this will help them to escape from the location and run to a safe place. Some changes have also been added to the smoke grenade effects.
Survivor Number
Last but not the least, a new feature observed in the patch notes is the survivor number notification. Players will be notified about their position in the match at regular intervals. They'll be informed whether they have ranked up to the top 10 position or not. This feature will be useful for the players.
Also Read: Team Jonathan crowned the champions of BGMI Fall Season Face-Off