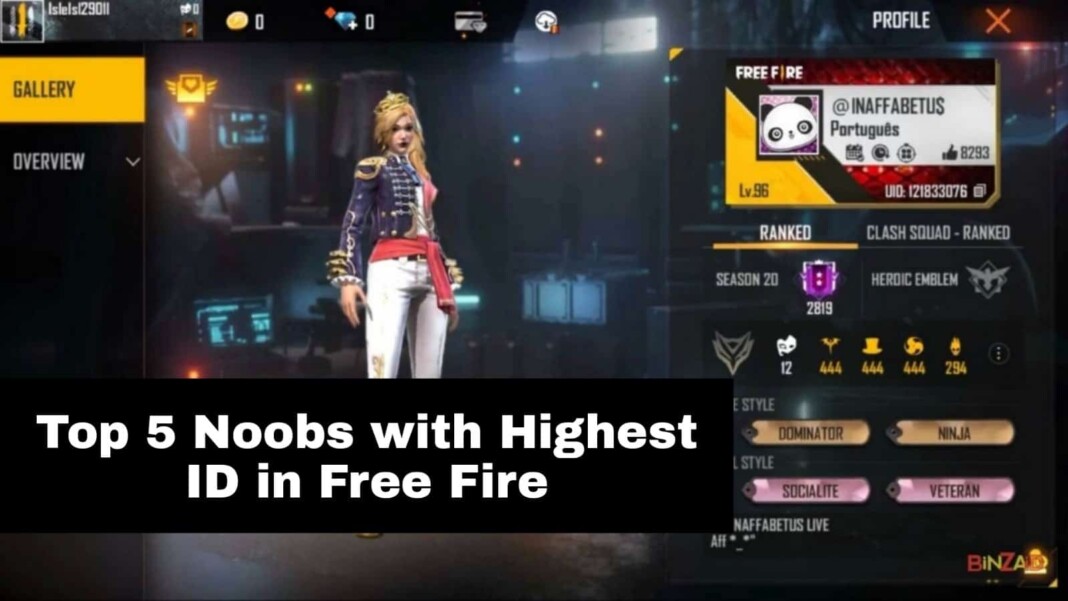 Garena Free Fire is one of the most popular title in the mobile battle royale genre. The title also has a huge community of streamers and a massive userbase. Here in this article we will take a look at top 5 Noobs with highest level id in Free Fire.
Free Fire has a super immersive gameplay and a very competitive community as well. It's not an easy task to get a win and level up without having any skill in the game. But still there are some noobs exist in the game who have nothing to do with their stats, K/D ratio and anything all they do is leveling up by playing games.
Top 5 Noobs With Highest Level ID In Free Fire
5. MARA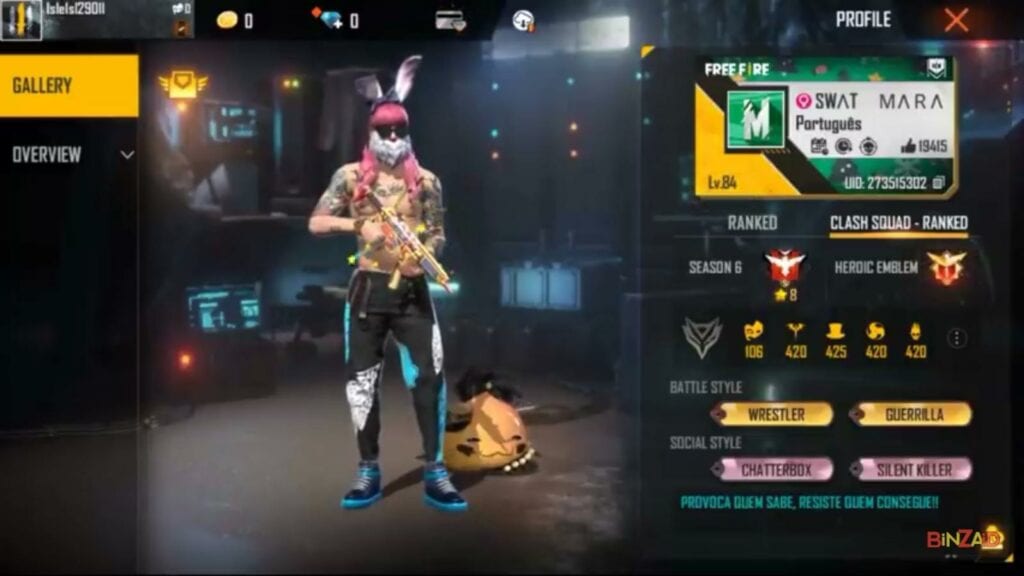 This a Female player from the brazillian server with Level 84. It is the highest level id by any female player. The name of the id is 'MARA' and the player's UID is "273515302". She don't have that much bad stats but with a player from 84 level it is expected to have K/D ratio of at least 3 or above.
4. ICECOLD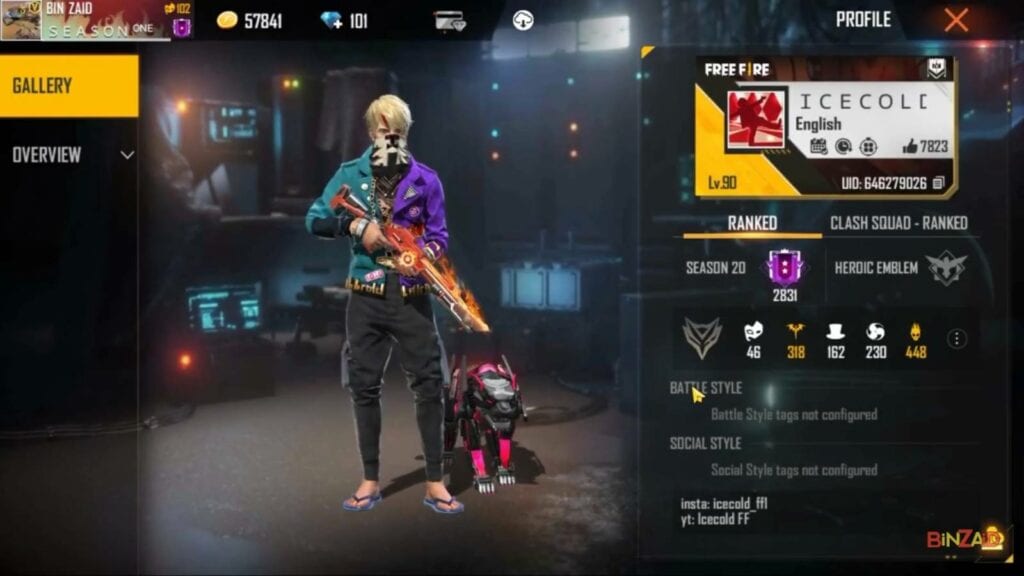 This one is supposed to be the highest level id from India and also has very close competition with famous streamer 'Daddy Calling' but the competition is only in terms of leveling up and not in terms of stats as his K/D ratio is 0. His UID is '646279026' and his Id name is 'ICECOLD'. He also has a youtube channel with almost 236 thousand subscribers and more than 16.93 million combined views.
3. GODS ZWITN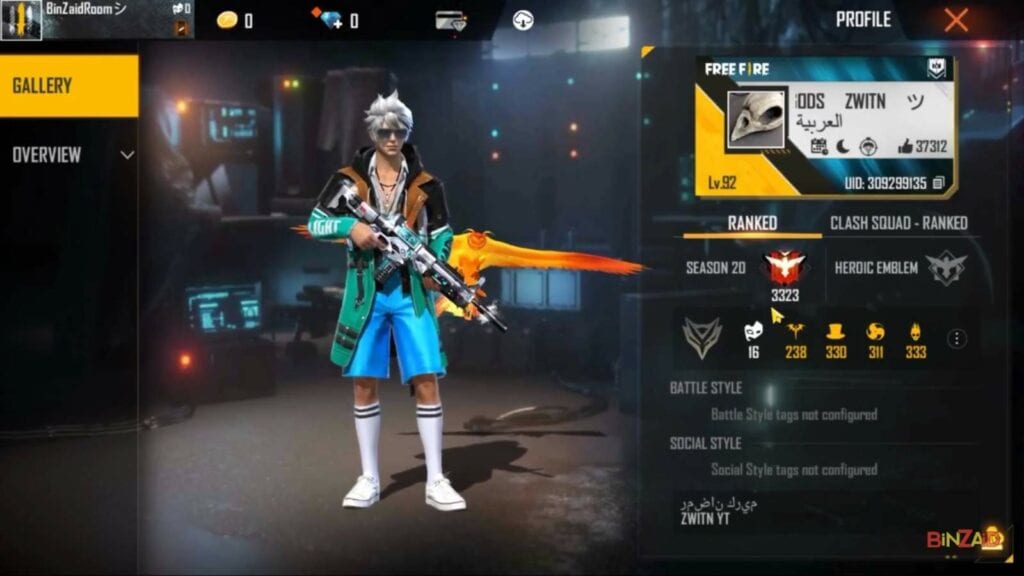 Now this is the highest level id on the Pakistan server with UID "309299135". His ID name is GODS ZWITN he has reached the level 92 and it is also the third highest level id in Free Fire globally. His gameplay is not that great and he plays to only level up and the proof of it is his K/D ratio which is 0.54.
Related – Tips And Tricks To Reach Free Fire Highest Level In July 2021
2. BH @WAMF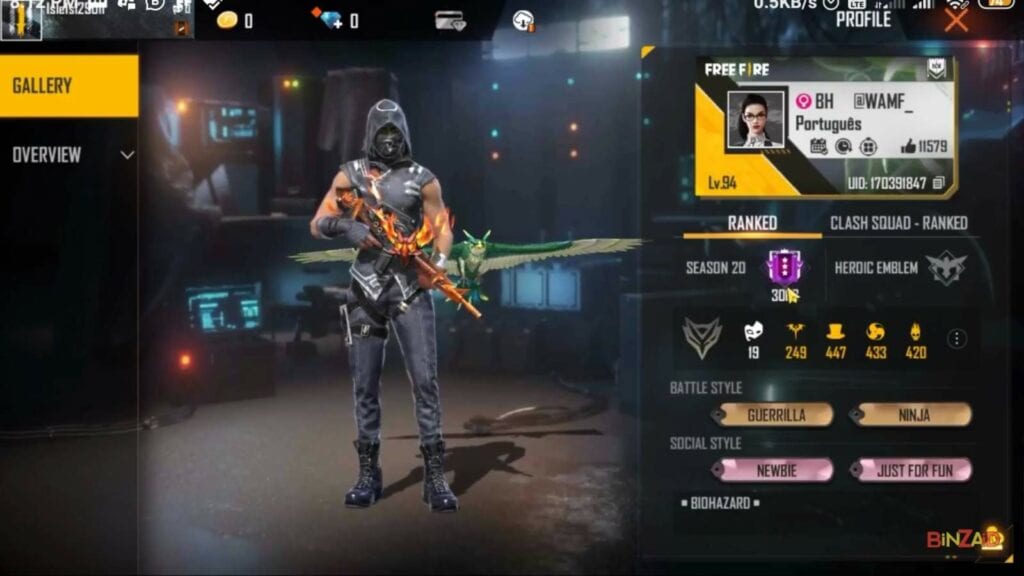 This is also a Female id but it is used by both a male and a female player. This id has reached level 94 in Free Fire making it the second highest level id in Free Fire globally. The id has a very low K/D ratio of 0.10 and also has a very poor gameplay.
1. @INAFFABETU$
This Free Fire tops the competition of highest level id in Free Fire globally with the 96 level. His UID is 121833076 he has played tremendous amounts of games and has very minimal K/D ratio. These players only play the game to push their levels and level up by just camping on the map. This is the list of top 5 Noobs with highest level id in Free Fire.
Follow our Instagram handle to participate in huge DJ Aloks Giveaway and to stay updated with every latest news of gaming and eSports scene.
Also Read – Free Fire Removes M82B From Game Due To Glitches And Bugs