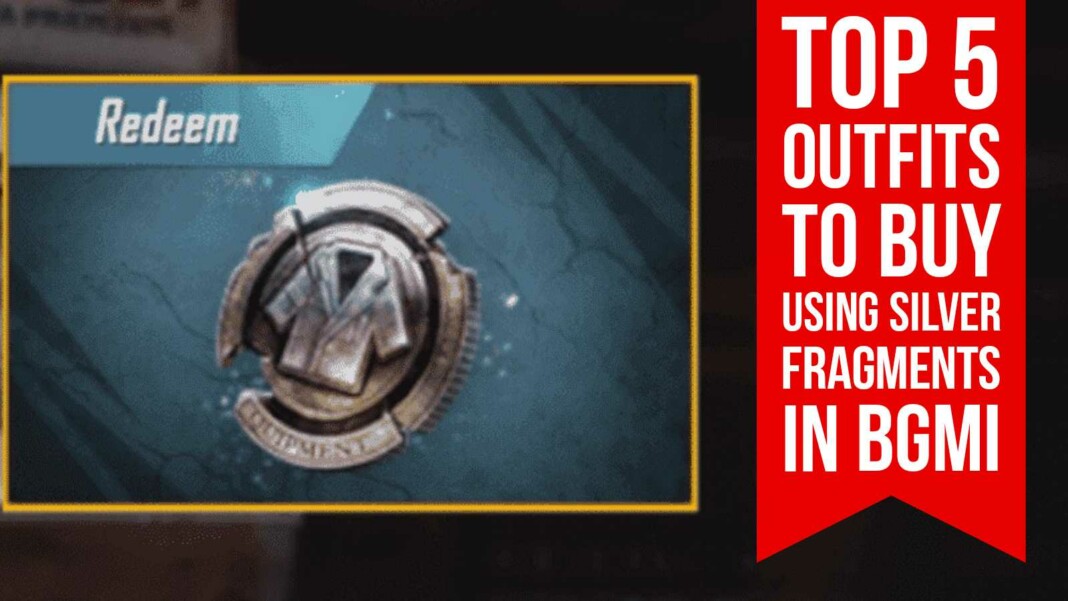 There are various ways by which players can obtain free outfits in BGMI. One of the way is by spending silver fragments in BGMI. Silver fragments can be obtained easily in the game and can be redeemed for various legendary outfits in the shop section. In this article we are going to mention some of the best outfits that you can buy using silver fragments in BGMI.
Trying on new dresses and yearning to buy them is a different level of ambition for some. But what if this comes true just by completing some easy tasks and missions on a virtual platform?Yes, BGMI is a game that allows players to buy and try on new dresses with silver that the players can earn while completing minor tasks assigned to them. As said, a proper attire and appearance can enhance performances,thus purchasing various outfits is not just satisfying but also impactful.
In this article we will discuss the range of various outfits classified into top 5 of them that can be bought using silver fragments.
How to earn silver fragments in BGMI?
There are some easy ways to obtain silver fragments in BGMI. Some of the ways have been mentioned below:
Dismantling clothes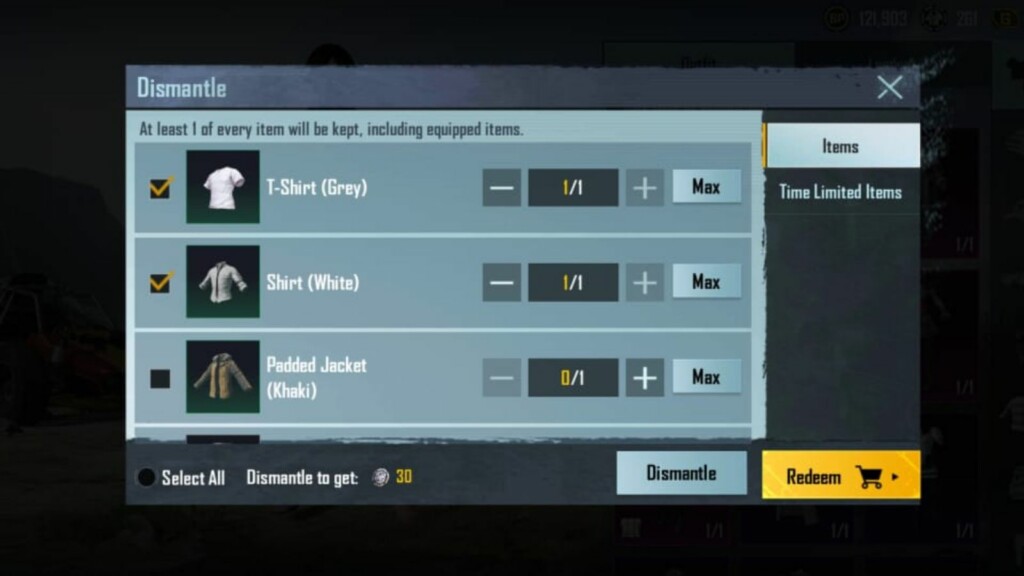 BGMI provides the players with an option where players can dismantle the item which they've got twice by opening different crates. Go to the inventory section and select dismantle. Now, select the items that you wish to dismantle. The more items you dismantle, the more amount of silver fragments you can get.
Related: Battlegrounds Mobile India: Top 5 legendary gun skins in BGMI
Weekly Sign-In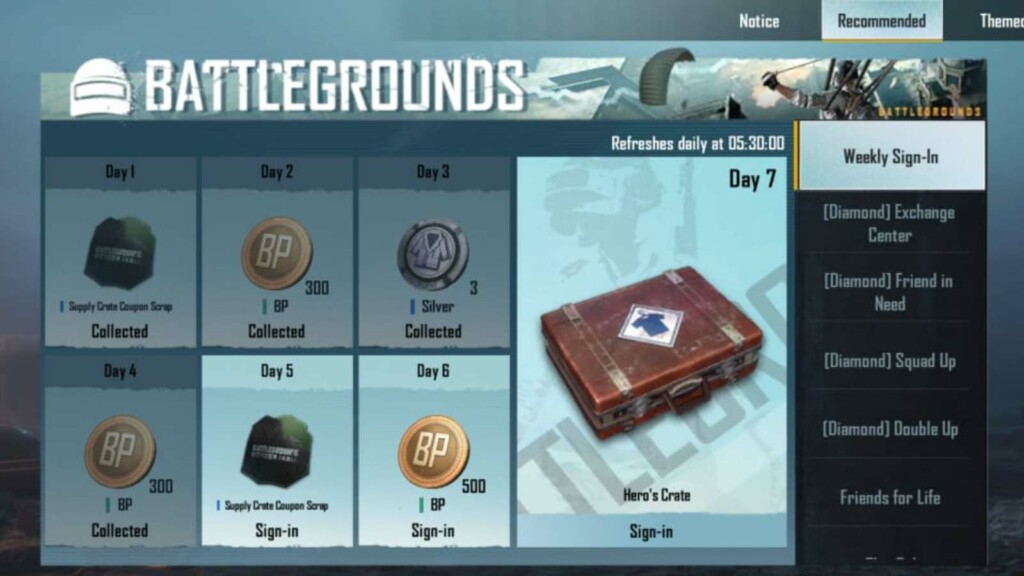 Players can also obtain silver fragments by logging into the game daily. Players can get 3 silver fragments on the 3rd day of their signing into the game.
RP missions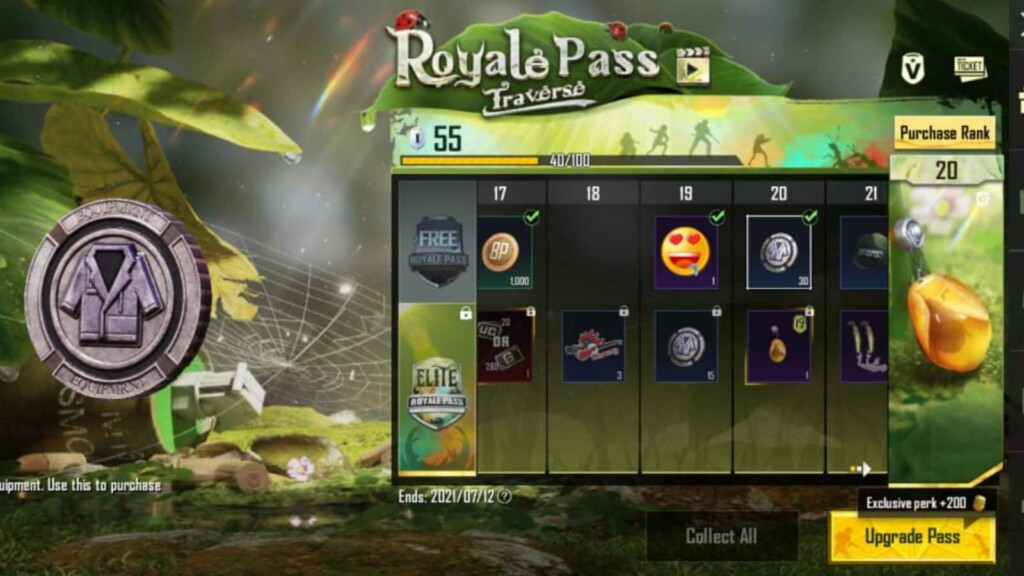 Another way of obtaining silver fragments is by completing RP missions. Completing the RP missions will help to increase the RP rank where players will be provided with different rewards including silver fragments at different RP ranks.
Opening Crates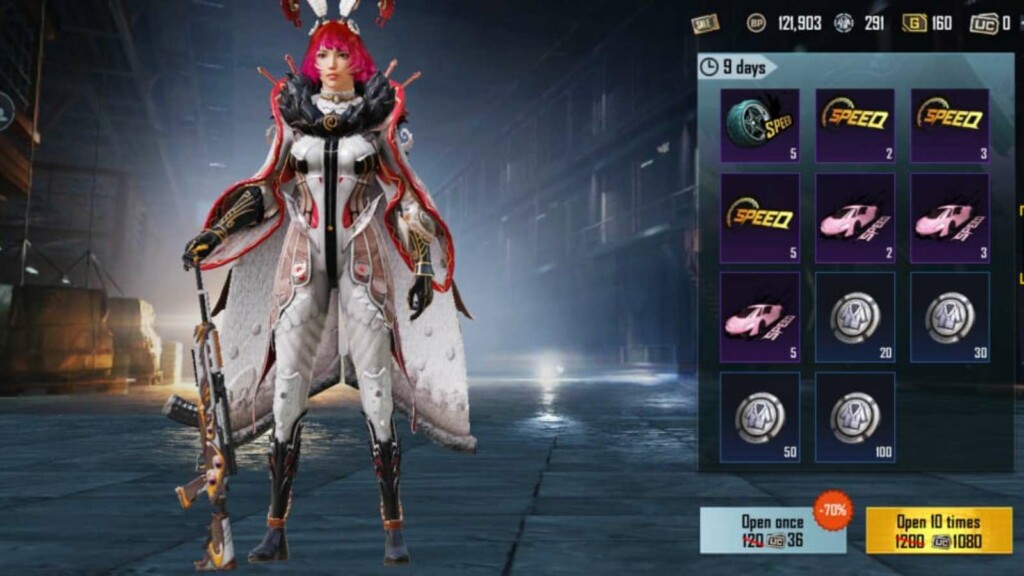 All the crates except Soldier's Crate can help the players to obtain silver fragments. Players can get as much as 100 silver fragments by opening classic crates.
Top 5 outfits to buy using silver fragments in BGMI
Players can buy outfits as well as different accessories in the game using silver fragments by going into the 'Redeem' section of the Shop.
1. Scrapper's Set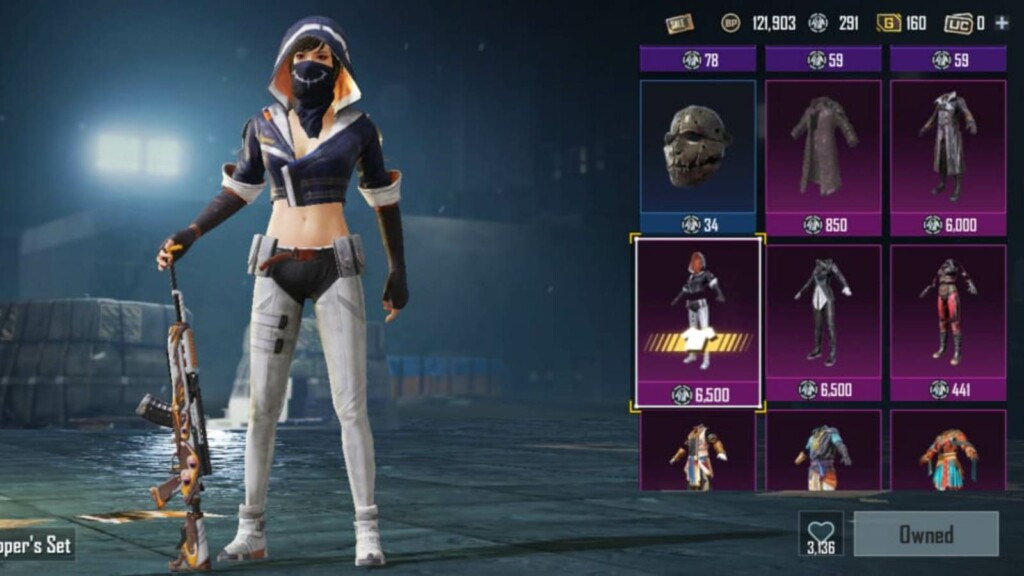 This extremely appealing outfit can be bought permanently by spending 6,500 silver fragments. As you can see in the image, the outfit has a mixture of blue and white colors which give it a sophisticated as well as a trendy look.The hoodie over the top makes it more attractive. You can don this outfit by adding a blue colored mask which will enhance the appearance of your character.
2. Marksman Set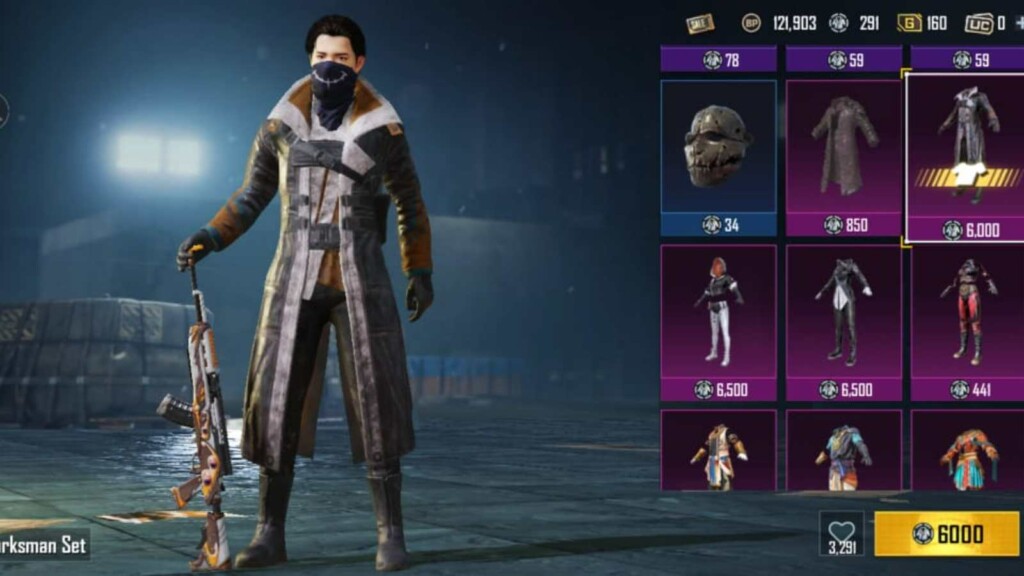 This refined outfit is the most seeked outfit by the players. It will cost you 6,000 silver fragments to buy this outfit permanently. It is one of the most handsome attire designed like a modern day warrior, which not only boosts up player's confidence but also enhances their morale before playing.
3. Contender Set (Green)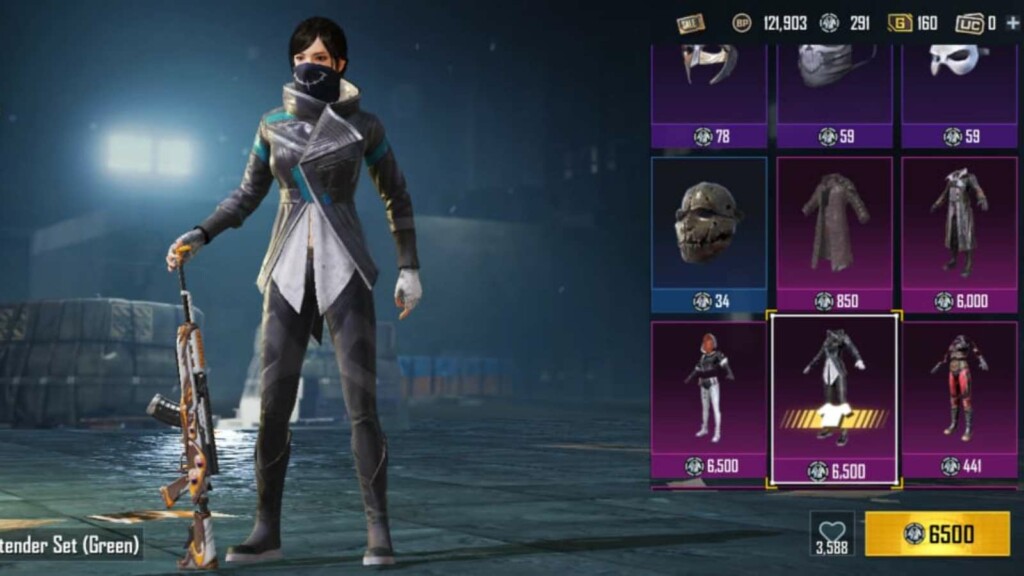 This legendary outfit costs about 6,500 silver fragments if you want to buy it permanently. It is one of the most popular outfits in the game as wearing this outfit makes the players feel that they have asssumed the role of a modern day agent. As this outfit, costs an ample amount of silvers, you need to save your silver fragments through 3-4 seasons.
4. Fiery Brawler Set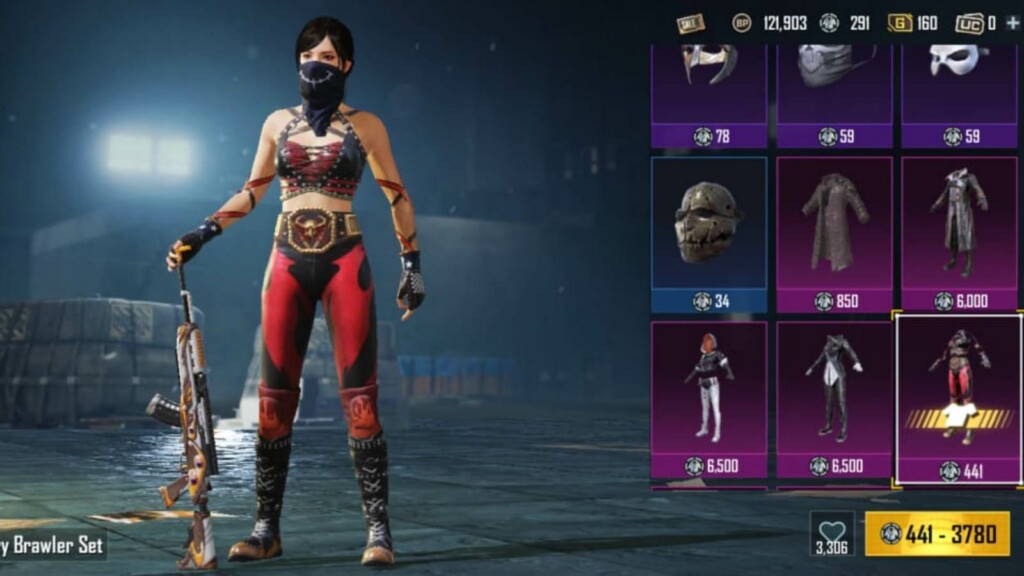 The fiery brawler set in BGMI is one of fashionable outfit. The mixture of red and black color makes it look more eye-catching. If you're someone who likes to try wild outfits or wants to be a trndsetter, then this outfit is certainly made for you. This outfit costs about 441 silver fragments if you wish to buy it for 7 days whereas it costs 3780 silver fragments to buy it permanently.
5. Polar Dancer Set
Are you one of those players who likes to keep a sporty look always? Then we recommend this outfit for you! The Polar Dancer set in BGMI gives a smart look to your character. Though it may appear casual to few players, yet it looks quite spectacular. The polar dancer is quite affordable as it costs 147 silver fragments to buy it for a week and 1260 silver fragments to buy it permanently.
These are the Top 5 outfits that you can buy using silver fragments in BGMI.
NOTE: The outfits listed here are in accordance with the author's views, however, the reader's views might differ.
Also Read: Battlegrounds Mobile India: How to earn and spend BP in BGMI?