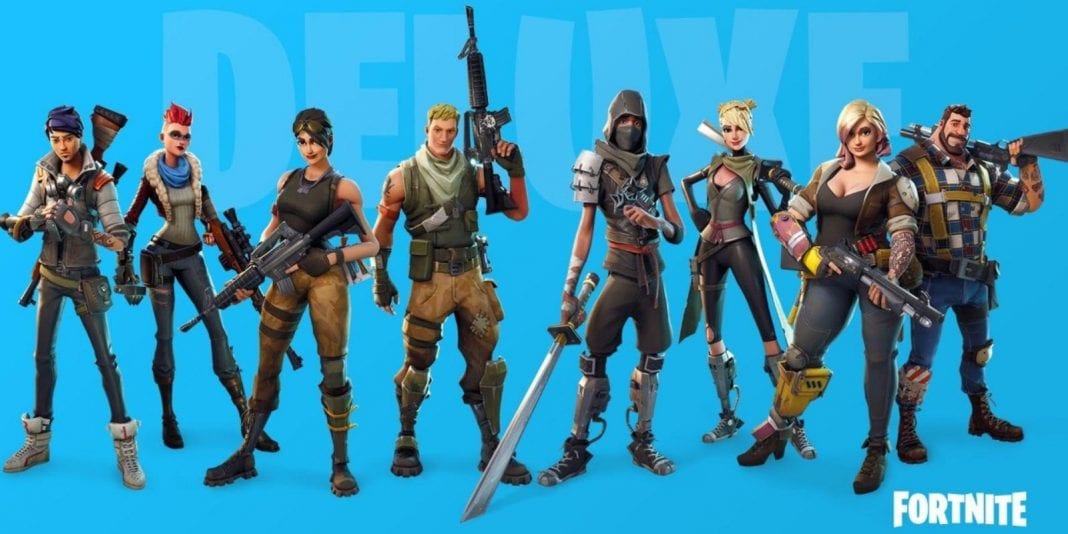 It's no biggie that regular Fortnite players who play games for the fun of it are annoyed by Sweats. Fortnite Sweaty Skins are worn by sweats, which is a term used to describe someone that flaunts their skills in the game despite not having any reason to basically a show-off. Sweaty skins in Fortnite refers to the skins most used and worn by Sweats in the game, namely gamers who usually work extra hard to grab that victory royale in every match.
'Sweats' are the try-hard gamers in Fortnite. They try really hard to win in each game, and most of them are good at it. Sweats prefer a certain skin because it highlights their identity of being a "sweat" from a mile away, or the skin has some specific advantages. In time, many skins have earned the label of being 'sweat skins' because players wearing them are seen flexing in the pre-game lobbies. These players usually engage in massive build battles.
There are some skins that are called Fortnite Sweaty Skins because sweat is widely used in Fortnite. Here is a list of the most sweaty skins in Fortnite as of April 2021 and all you need to know about the best and sweatiest skins you can find.
Top 5 Fortnite Sweaty Skins:
#1. Crystal:
The Crystal skin in Fortnite was introduced back in Season X and is one of the older skins in the game which is also one of the Fortnite Sweaty Skins, so the players playing Fortnite have been quite used to seeing this skin in the game. Players with this skin are known to be quite experienced as well as skilled. This skin gained its notoriety because of Fortnite pro-Kyle "Bugha" Giersdorf.
Anyone playing with this skin has been around for a while now, and in all probability, is quite skilled as well. Players need to turn around, run, and never look back if they ever see a Crystal skin on the horizon. The skin is renowned for being one that is equipped by players you won't want to mess with.
#2. Superhero:
The Superhero skins came to Fortnite island during Fortnite Chapter 2 Season 4. Players were able to customize the skin as they wanted, but most players resorted to a full black outfit, giving it the sweaty skin tag. This is one of the most controversial skins on the list. Superhero skins of themselves aren't the problem, but those who change the skin colour to black are as they instantly have an advantage over everyone else playing, they can barely be seen if they are in the shadows!
Although the skin doesn't prove to be much beneficial in broad daylight, a totally black superhero's skin is almost invisible in the shadows, giving players using the skin an unfair advantage and an edge over regular players.
#3. Wild Cat
Wild Cat is certainly considered to be a sweaty skin by the Fortnite gamers although it is a pretty rare skin as only sweats who plays Fortnite on the Nintendo Switch could get their hands on this skin. Since sweats can go to any extent to be a, well, you know, sweat, though so do be cautious if you have a Wild Cat sighting while playing the game.
The Wildcat skin is rare in Fortnite, though despite being so rare, the Wildcat skin is considered one of the sweaty skins.
#4. Renegade Raider:
Although this articles speaks about the Renegade Raider skin and labels it as one of the sweaty skins, this applies to all the OG Skins. Any player wearing this skin, or any other original ones, must have been playing Fortnite since the very early days and wears their skin like a badge of honor.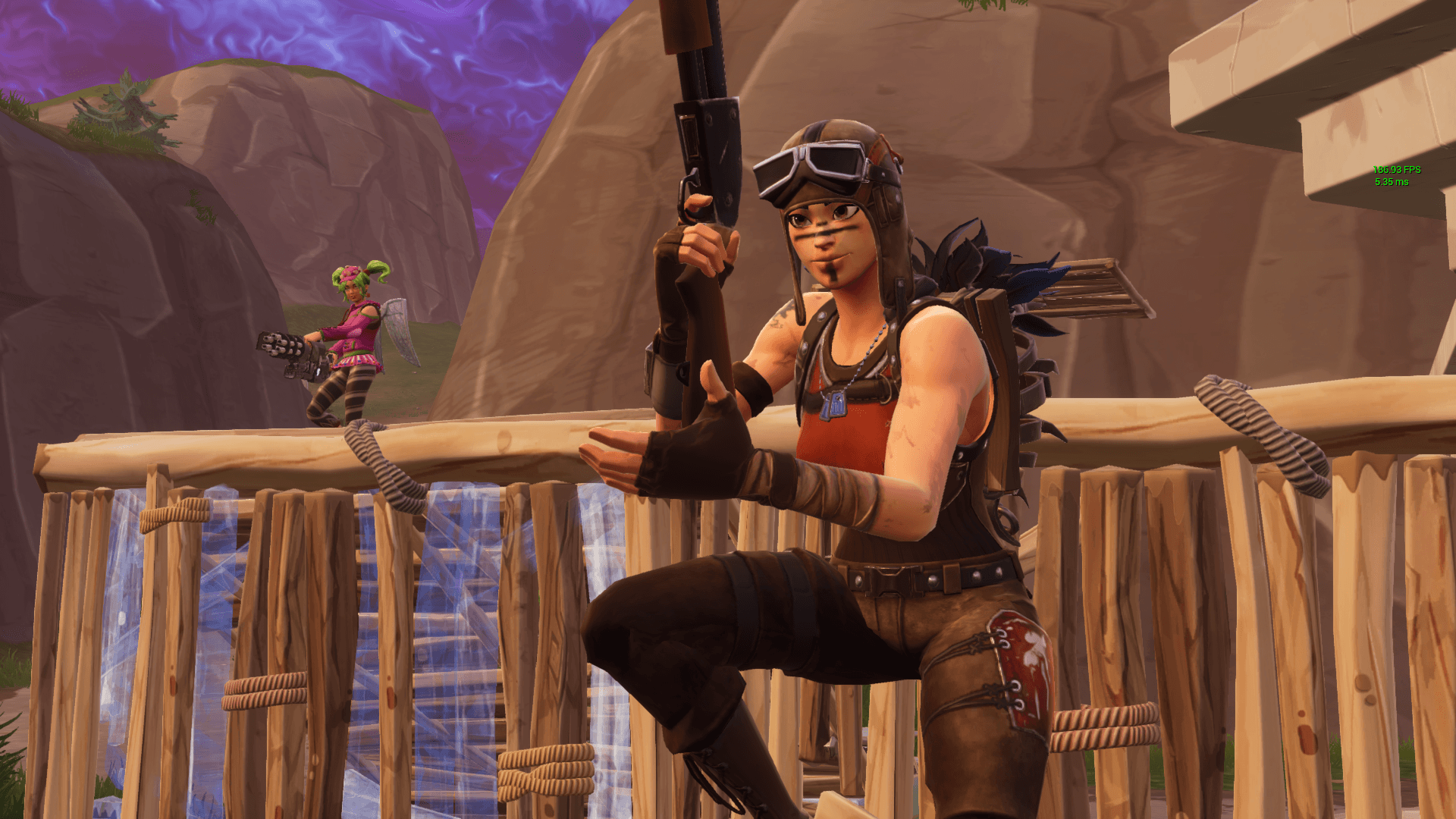 Anyone sporting this skin in the game has probably been playing Fortnite since the game's launch. It could be assumed that such a player was proficient at the game, and if they tried hard enough, they would probably bag a victory royale. Given they have been playing since the early days, they are most likely to be skilled and experienced and hence are labeled as sweats as does the skin, called a sweaty one.
#5. Dummy
This skin is one of the pretty sweaty skins in Fortnite, given Dummy has a smaller hitbox which makes it difficult for the players to hit their shots. Dummy is a Rare Outfit in Fortnite: Battle Royale that can be purchased from the Item Shop for 1,200 V-Bucks and is probably the most light-hearted on this list.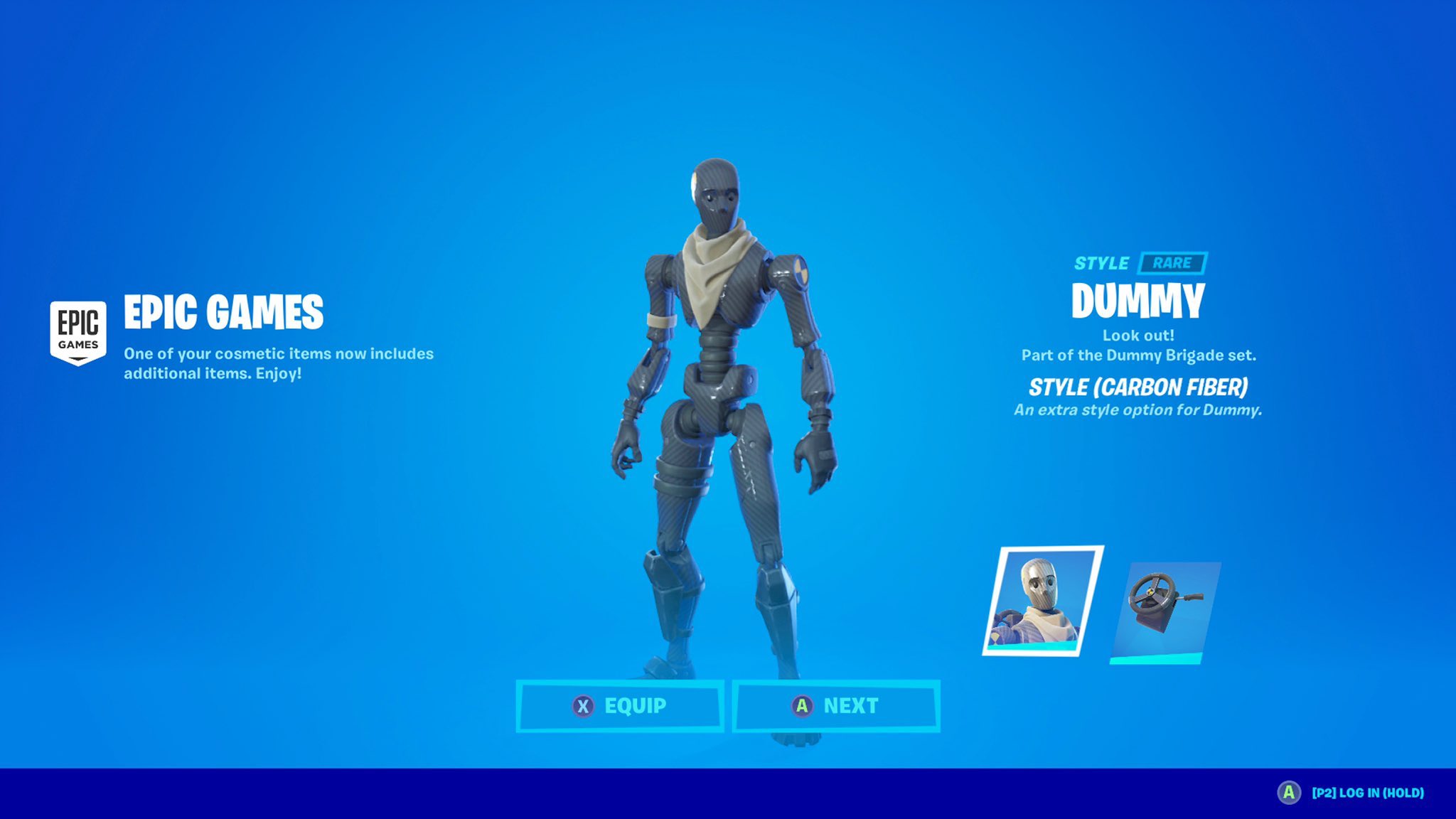 Despite its funny looks, the skin does have a small advantage. The reduced waist size of the dummy skin in Fortnite reduces the hitbox on that skin, making it harder to beat. The bottom of his torso is skinny, giving players an advantage, which is the main reason why many players in competitive game modes use this outfit.
Also Read: Fortnite Season 7 Chapter 2: Upcoming Leaks, New Story Details, and More