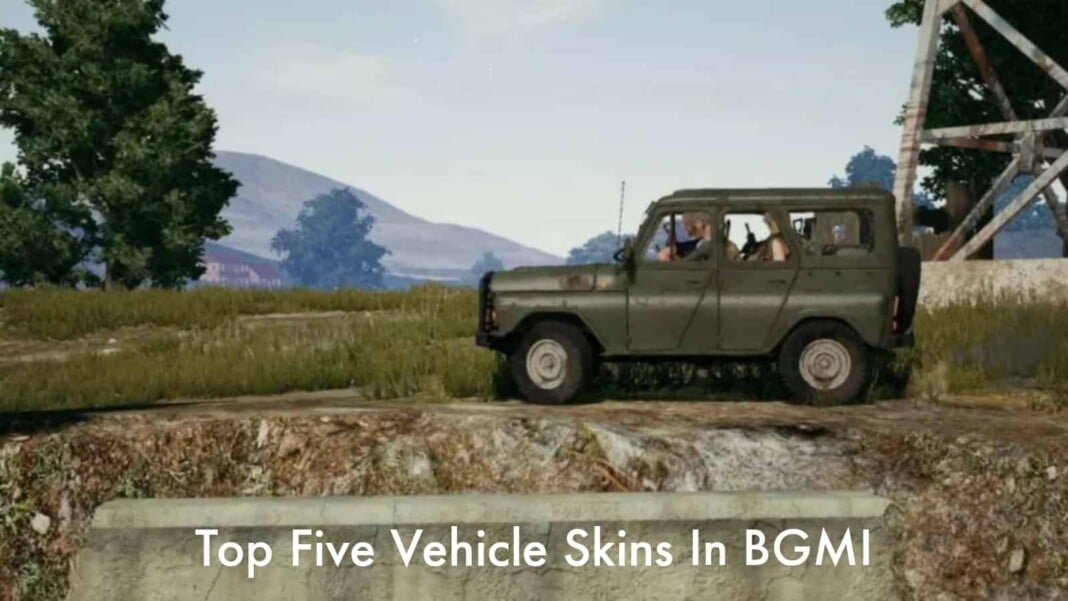 Along with weapons, players can customize their vehicles too in BGMI. There are a considerable number of vehicle skins in BGMI, from which players can choose their favorite skin. Here, in this article we are going to mention some of the best vehicle skins in BGMI.
Vehicles are available almost everywhere in the different maps like Erangel, Miramar, Sanhok, Livik and Karakin. Each map holds its exclusive vehicle and weapon. You can easily located an UAZ or Dacia in the Erangel map whereas in Miramar, the minibus is widely available along with most sought after – Golden Mirado. The exclusive vehicle in Sanhok map is Tukshai or the Scooter. Karakin map holds the common vehicles like Buggy whereas Livik has an exclusive vehicle i.e. Monster Truck. Recently, a new vehicle i.e Coupe RB has been added in Erangel map.
Now, as players like to customize their weapons to give it an attractive appearance, players also seek to obtain vehicle skins so that they can move around the maps in style and also brag in front of the enemies or their teammates.Here, we have listed some of the best vehicle skins in BGMI.
Top 5 vehicle skins in BGMI
1. Will of Horus – UAZ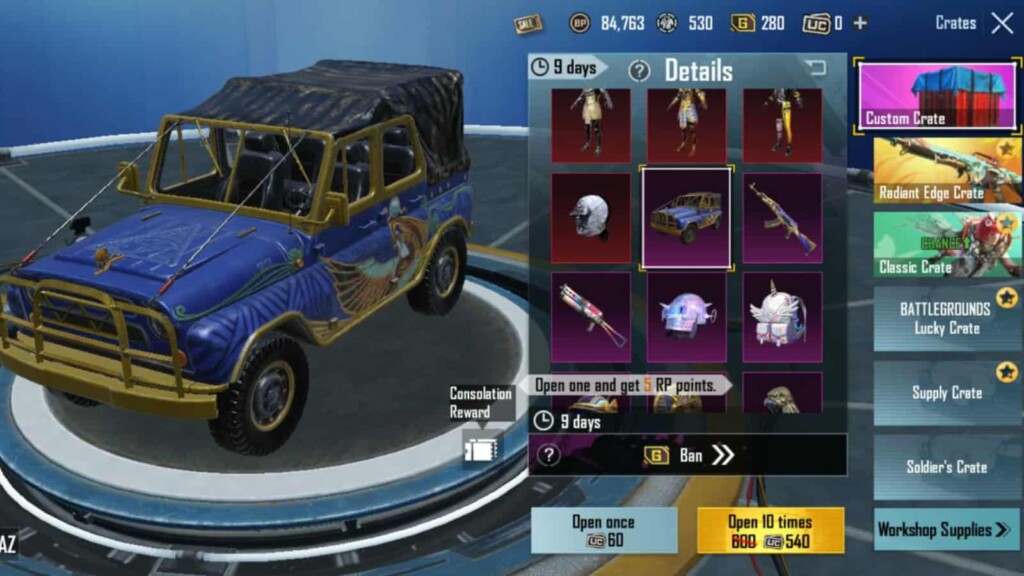 UAZ is usually found in the Erangel Map and is used frequently by the players to move around different locations of the map. This legendary skin will give an astonishing appearance to your UAZ. This skin can be found in the Custom Crate which costs 60 UC if you open it for a single time and 540 UC if you open it for 10 times. The skin totally changes the look of UAZ and is quite different when compared to other skins. The image of the bird gives a royal look to the vehicle.
Related: Battlegrounds Mobile India: Top 5 guns with highest damage in BGMI
2. Victorian Maiden – UAZ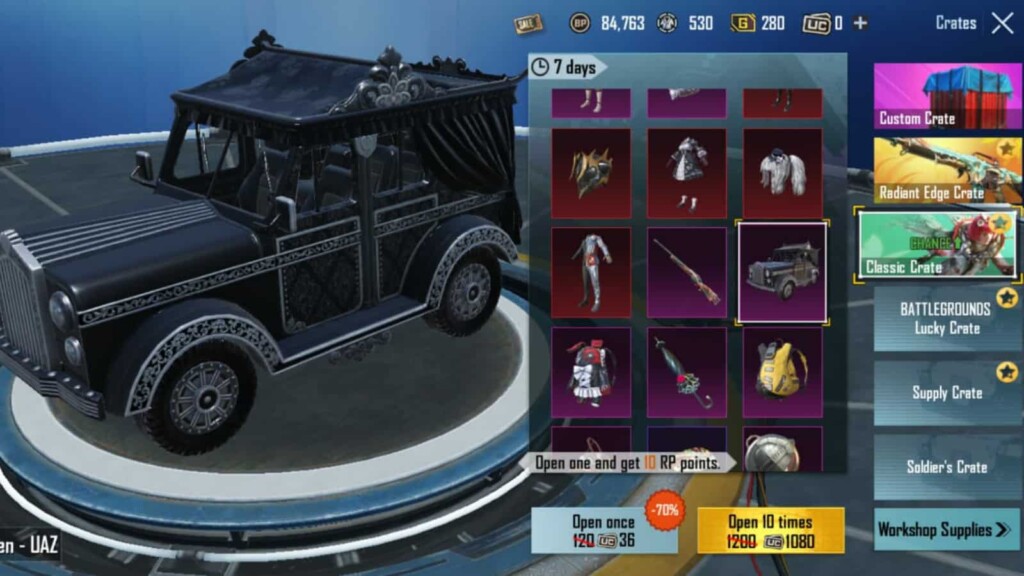 Want to experience the classical era? Then, this vehicle skin is certainly made for you. This legendary skin can be obtained from Classic Crate which costs about 36 UC while opening it for the first time. This skin was released by BGMI with other Victorian Maiden sets- Victorian Miaden Outfits and Headgear. The navy blue color along with its royal design renders the vehicle an authentic look.
3. Wonderland – Motorcycle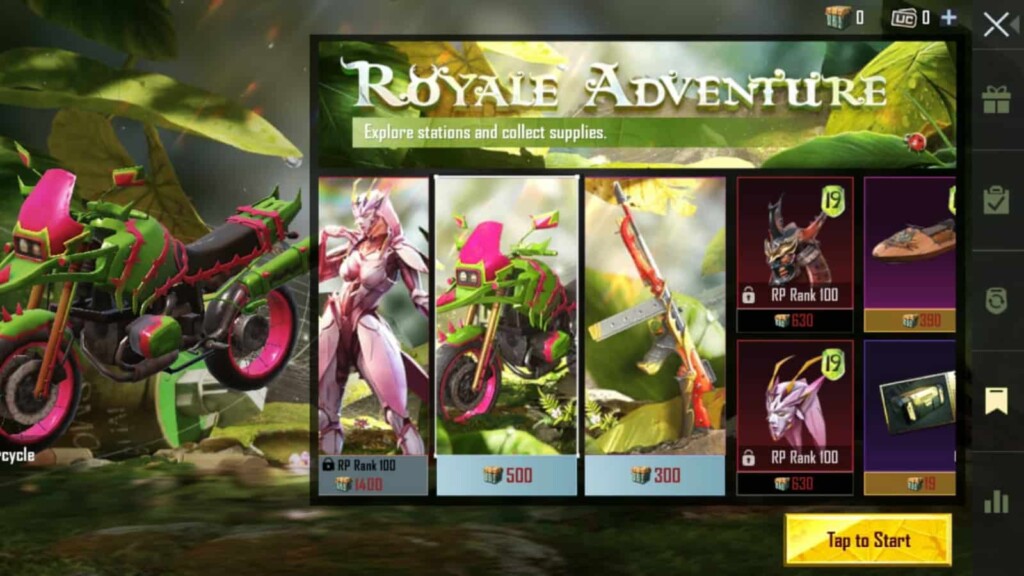 Some players might prefer using a motorcycle to move in different places of the map. This skin will make your motorcycle even more stylish and you can obtain this skin from Royal Pass adventure. Players have to collect or purchase Royal Pass Supplies. After purchasing 500 royal supplies, players can redeem it with the motorcycle skin. The skin is specially designed in accordance with the Insectoid theme and looks very spectacular.
4. Black Magma – Buggy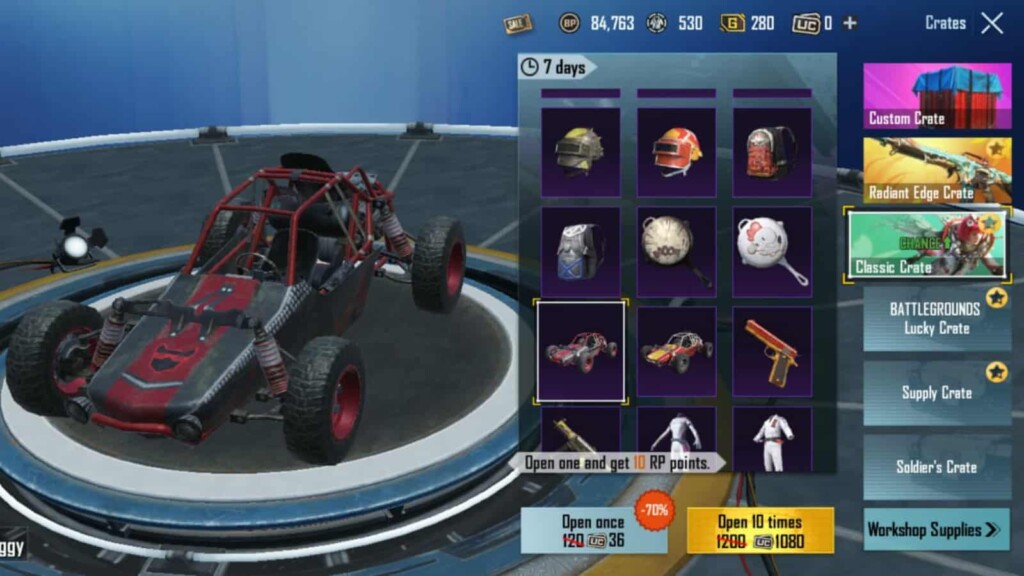 This vehicle can be found generally in every map. So, players often seek to obtain Buggy skins and could there be any better skin than the Black Magma? The red and black combination of colors gives it a significant look. Even though the skin might not appear extravagant yet it is quite pleasing to the eyes. Players can obtain this skin from the Classic Crate.
5. Wrestling – Minibus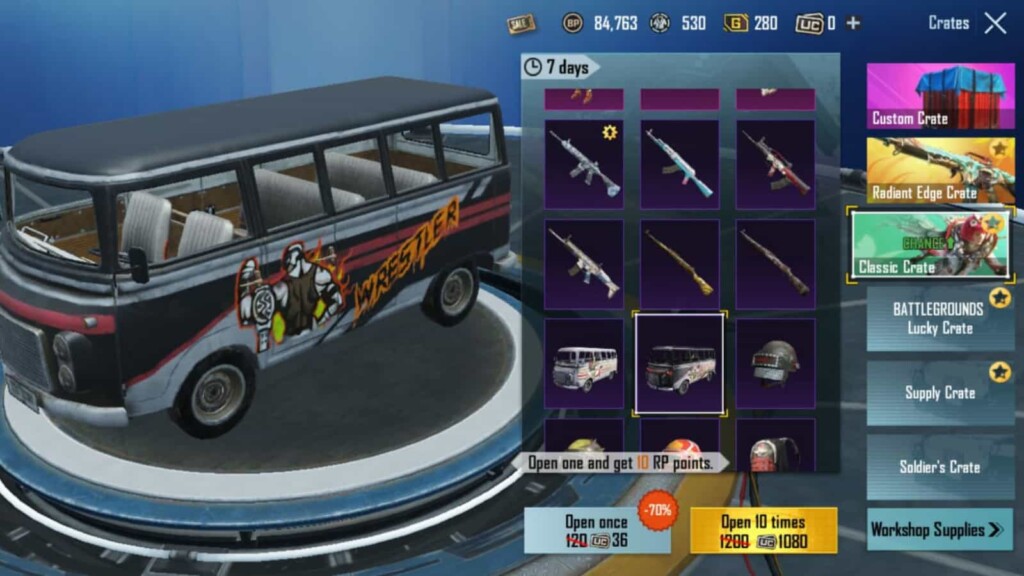 The last vehicle skin that caught our eyes is the Wrestling skin of Minibus. This vehicle is an exclusive vehicle for the Miramar map and might be quite fun for the players to drive. A variety of vehicles makes the game even more interesting and this minibus skin will surely jazz up your drive. This skin can be obtained from Classic Crates.
These are the Top 5 vehicle skins in BGMI.
Also Read: BGMI Launch Party: Results of BGMI Launch Party Day 2