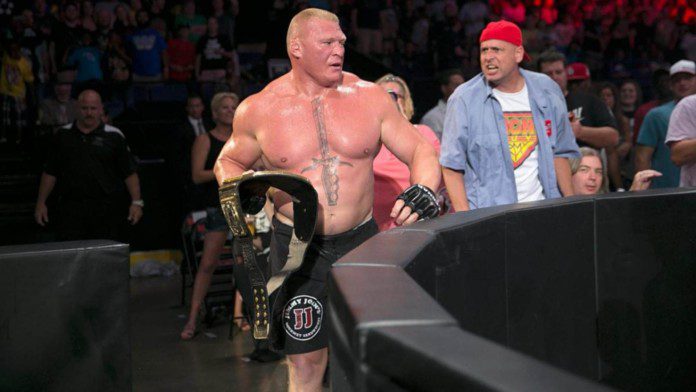 Top 5 WWE rivalries: Brock Lesnar is considered to be one of the most dominant Superstars in the professional wrestling industry. He is the only person to hold the world heavyweight Championships in UFC, WWE and NCAA. The Beast Incarnate has three stints with the company, over which he has delivered some really iconic feuds. Lesnar is currently involved in an impressive feud with Universal Champion Roman Reigns.
Here are the Top 5 WWE rivalries of Brock Lesnar:
#5 Brock Lesnar vs Goldberg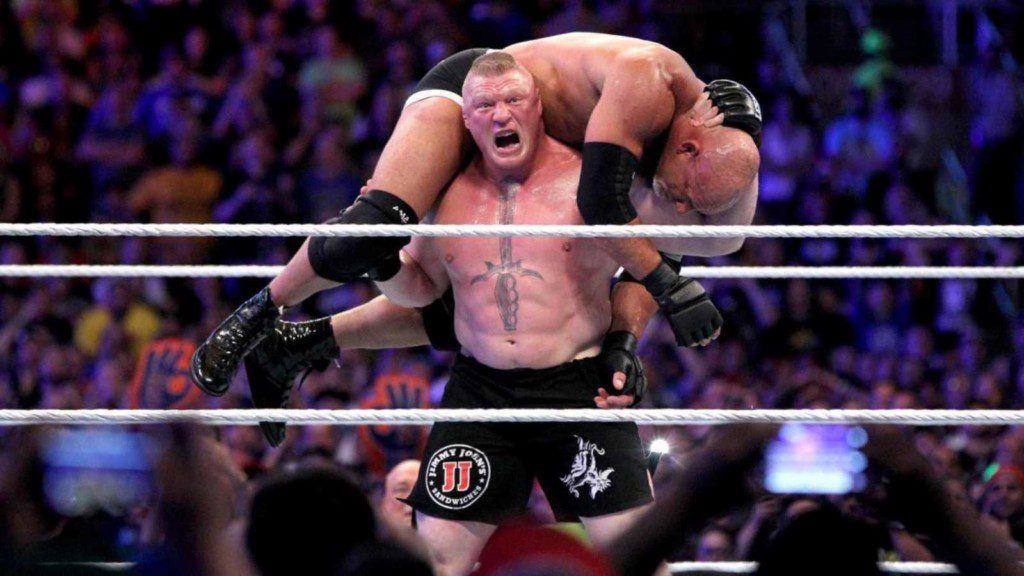 The feud between Lesnar and Goldberg kicked off way back when both the Superstars were working in their first stint with WWE. While the expectations of the fans were high, a not so impressive match was delivered and they eventually left the company. In 2016 the rivalry was reignited and a shocking match followed – where Goldberg defeated Lesnar in less than 2 minutes. A couple of months later, Lesnar earned his first win over Goldberg at Wrestlemania 33 and also became the UniversaL Champion.
#4 Brock Lesnar vs Seth Rollins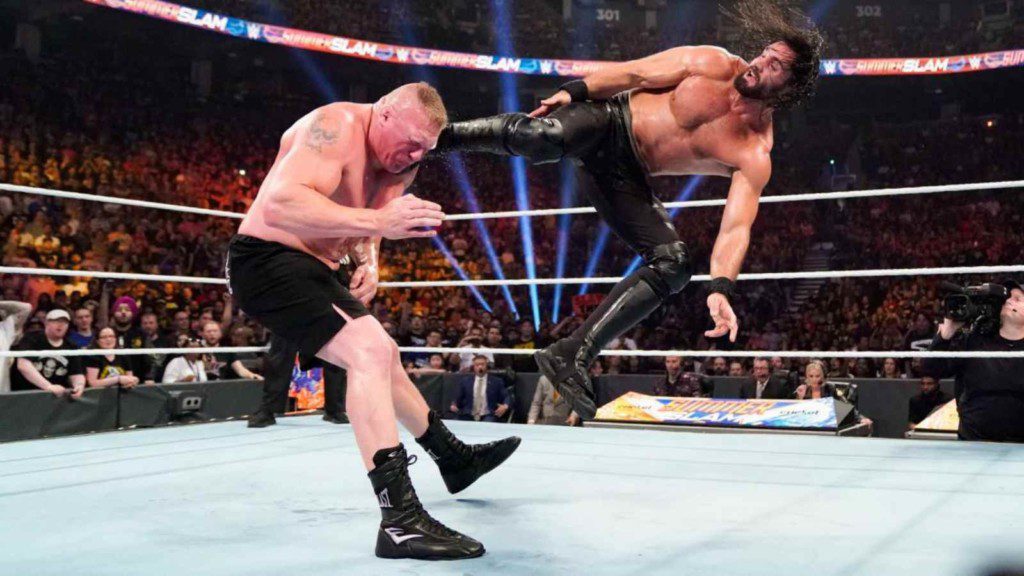 Seth Rollins vs Lesnar took place during a time when WWE was extensively pushing Rollins as the face of the company. A feud that began at Royal Rumble, the title changed hands thrice! Rollins defeated Lesnar twice and earned himself the title – Beast Slayer.
#3 Brock Lesnar vs Triple H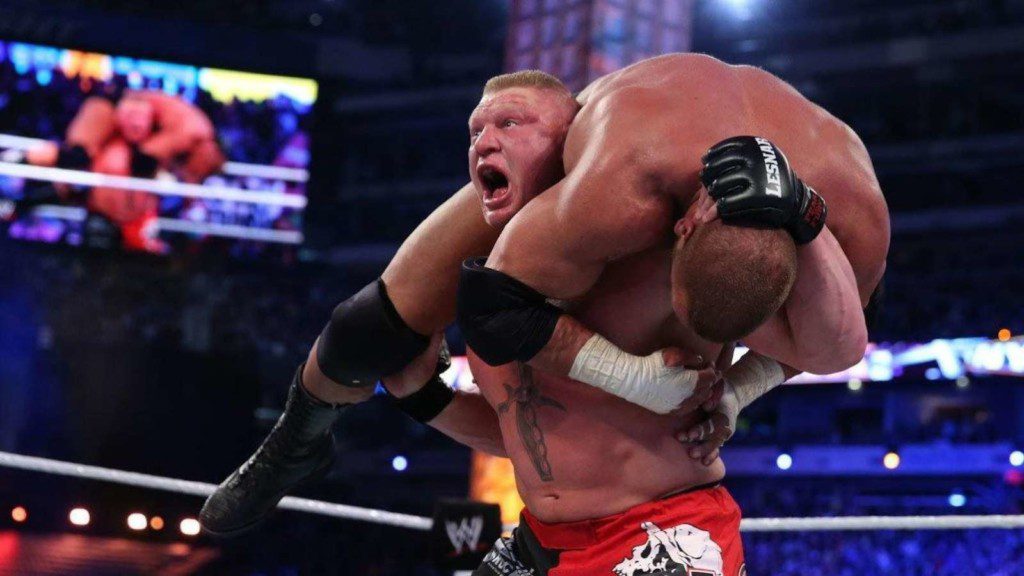 Two of the biggest Superstars of the company, Lesnar and Triple H headlined every single event during their rivalry. Taking place during Lesnar's second stint with the company, the two first collided at Summerslam where the Beast Incarnate emerged victorious. The rematch saw Triple H putting his career on the line at Wrestlemania and he emerged victorious. The trilogy concluded at Extreme Rules where Lesnar won in a Steel Cage match.
#2 Brock Lesnar vs The Undertaker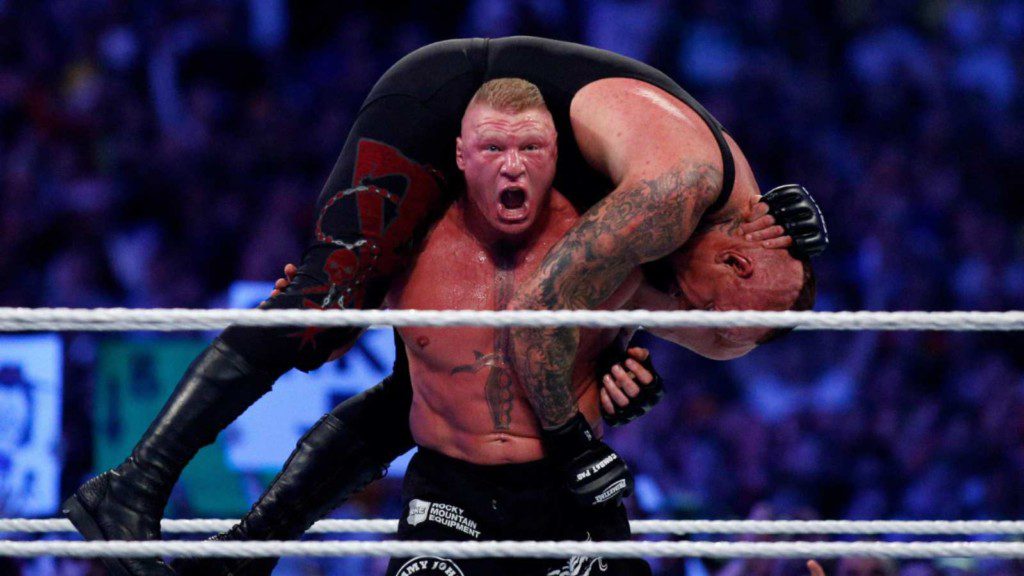 The most controversial rivalry, not only on this list, but in the entire history of the company. This feud will always be remembered for rewriting the history books. In 2014, Lesnar defeated The Undertaker, at Wrestlemania. Prior to that match, Taker was undefeated at the Showcase of Immortals. That night proved that how hard WWE wanted to push Lesnar – leading to the most shocking moments in the history of the company.
#1 Brock Lesnar vs Kurt Angle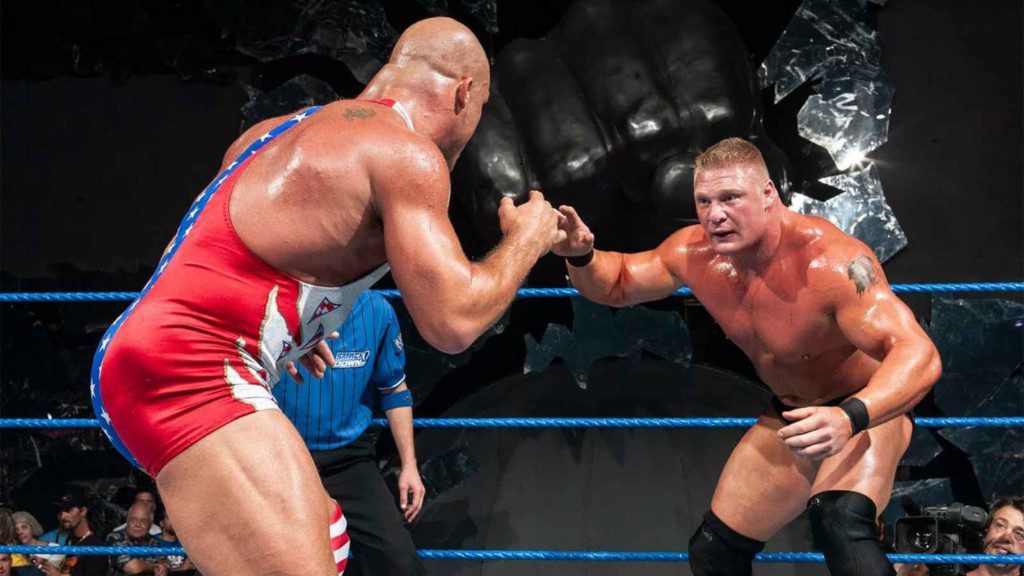 This is a rivalry that took place way back in 2003, during Lesnar's first stint with WWE. The feud kicked off after Lesnar emerged victorious in the Royal Rumble 2003, and challenged Kurt Angle for the WWE Championship. At Wrestlemania 19, Lesnar emerged victorious to win the title. But the match is also infamous for the Beast Incarnate botching a Shooting Star Press, leading to a concussion. Their rivalry even led to a wonderful 60-minute Iron match, which was also won by Lesnar.
Also Read: Raw Women's Champion Becky Lynch celebrates major WWE milestone