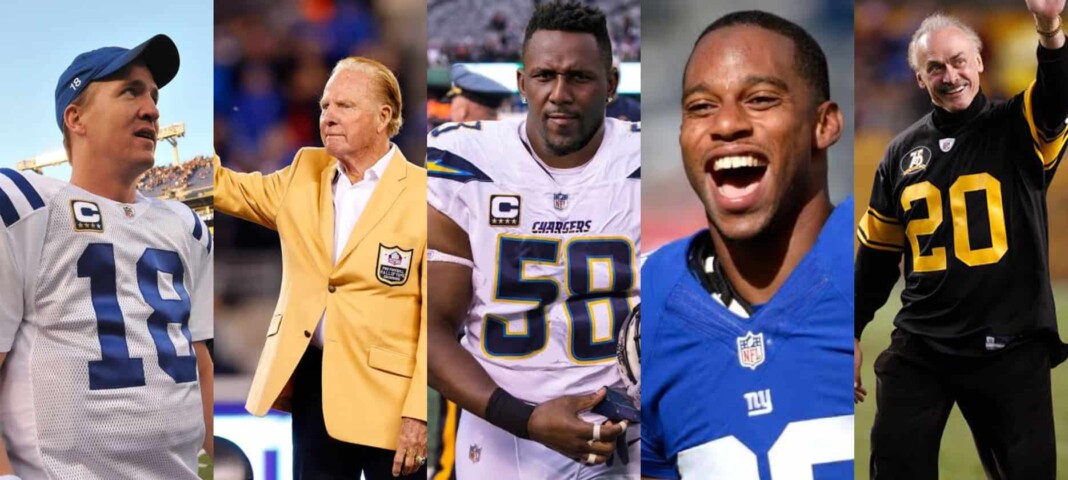 Given the brutal game that NFL is, injuries are a rife scenario plaguing the sport day in day out. It is difficult to maintain a consistent momentum given the physical exertion that this gruesome sport demands and yet it must be met with stringency to ensure that the teams continue their journey despite their players being knocked out with vehement injuries. It needs a soul forged of metal to bounce back from freak injuries that are not untoward to the sport.
We have seen many bowing out of the game, failing to recuperate from gruesome hurts that cost them a glittering career while we have seen champions ignore every bit of pain to come back to the field to get some more. This heart is what defines a true champion and sets aside the best from the good. In this story, we will take a look at five illustrious monikers who came back from insane injuries to rule the sport.
Rocky Bleier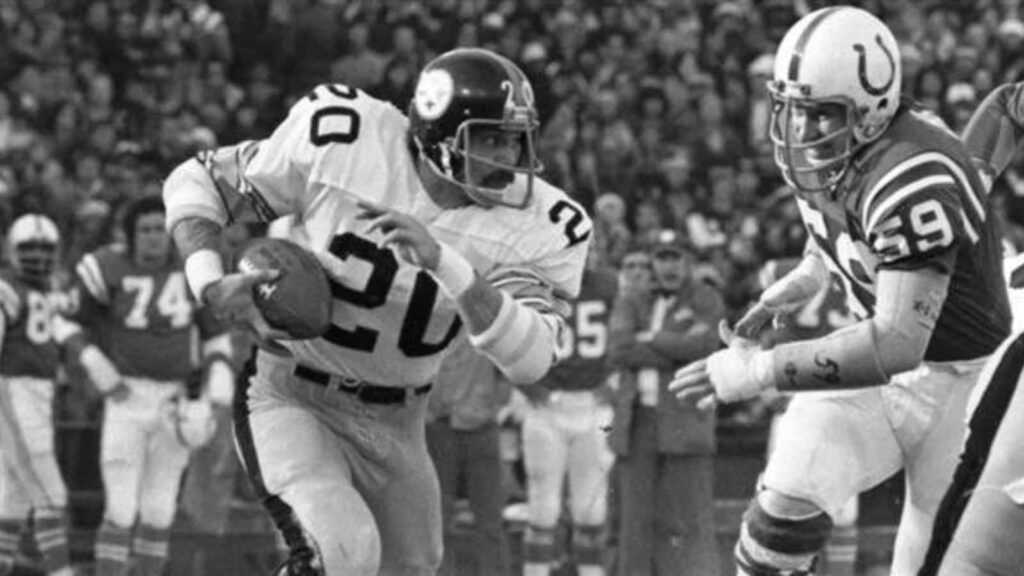 This man had journeyed to hell and yet he managed to come back to the lush and verdant shores of the NFL and stamped his authority with an illustration of a mind-bending spirit that simply refused to give up. In his rookie season in 1968, in the latter half of the year, he was conscripted into the army for the ongoing Vietnam war. During the war, Bleier copped life-threatening injuries to both his legs that pushed him to the fringes of a double-leg amputation. He took a bullet in the left leg while a grenade detonation on the same day sent shrapnel barreling through his right leg that left him immobile for a while. However, the man challenged his destiny and returned to the field after two whole seasons and played a staggering 10 years for the Steelers. He was also a part of all the four Steelers Super Bowl teams. Bleier shared an incredible partnership with the iconic Franco Harris as the duo became the second pair of teammates to exceed 1000 rushing yards in the same season in 1976.
Victor Cruz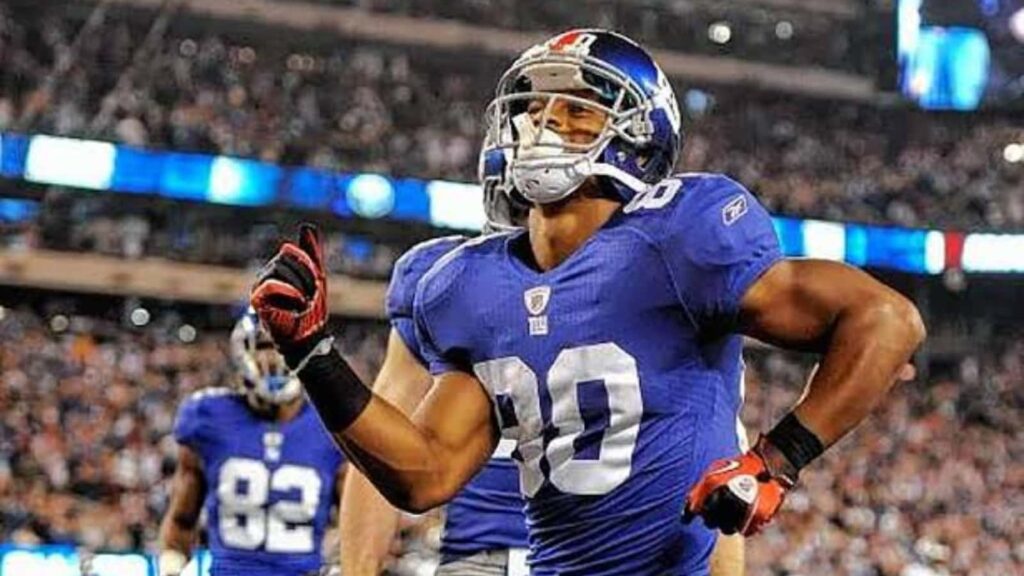 Cruz sustained so many ACL tears and so much Achilles scourge that the injury that almost threatened to take away his career was forgotten in the rush. They say that Patellar tendon ruptures can easily put a lid on your career and yet Cruz managed to belt out a masterclass after his return from the injury. His denting knee injury sidelined him for a staggering year and a half after the infamous Sunday night clash at Philadelphia. The dancing slots-receiver came back with a bang as he whipped out an impeccable 2011 season that saw him snapping up 1536 yards and nine touchdowns that helped the New York Giants to claim their fourth Super Bowl title. Despite reticently bowing out of the sport to a surging Odell Beckham Jr, even in his final season, he caught 39 passes for 586 yards. Much talking about injuries?
Thomas Davis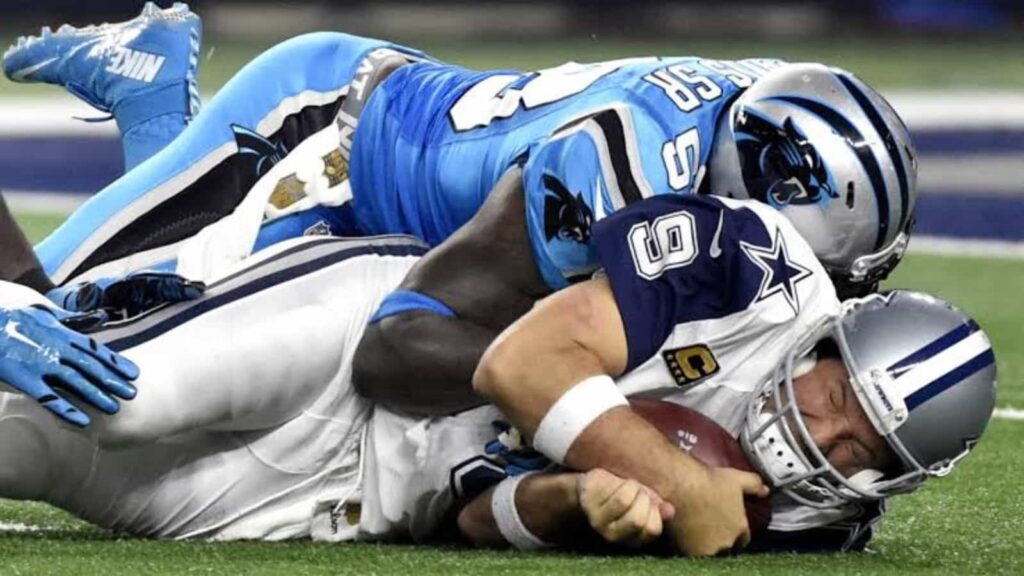 This man almost made the impossible happen as he overturned three ACL tears in three consecutive years to return to the sport and grab a sensational break for himself. Not only did he just overturned the ACL tears but he also played an entire Super Bowl final against the Cardinals to ensure his team's victory. The veteran, Davis tore the ACL in his right knee in three seasons on a bounce between 2009 and 2011. In this cursed span for Davis, he could only manage 9 appearances. However, the following six seasons were an absolute wonder given the fact that he would just miss three games due to injury. In the remarkable Super Bowl win for the Panthers against the Cardinals, Davis played with a fractured arm only to be operated on the next day. Even with intolerable pain due to the fracture, he managed to make 7 tackles and then there we are, still looking for excuses.
Frank Gifford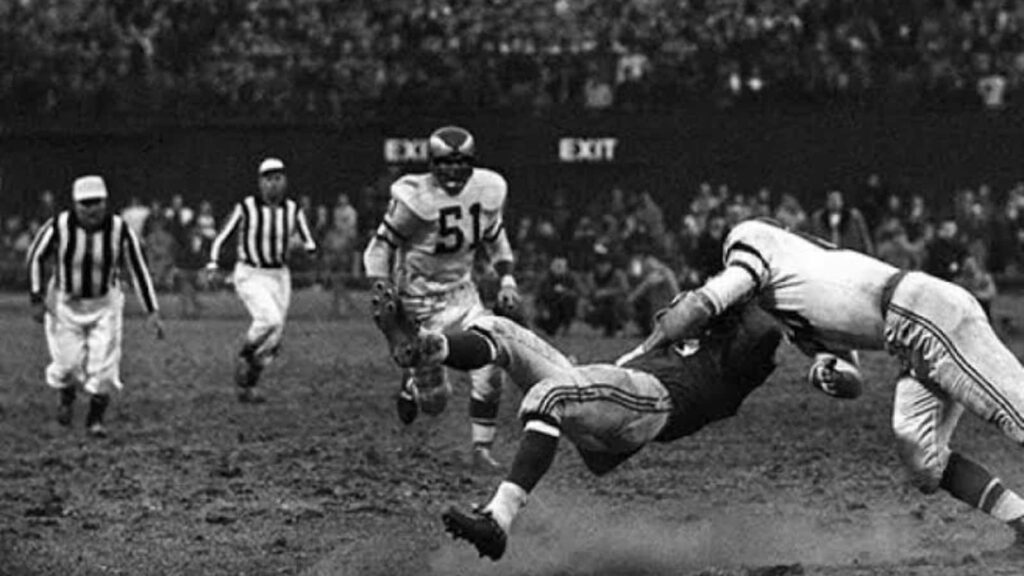 The iconic sports broadcaster, pulled off a remarkable comeback to announce his greatness to the world. Gifford was a giant for the Giants as he dished out an absolute masterclass in the 1950s. However, when Eagles linebacker, Chuck Bednarik knocked the living daylights out of Gifford that rendered him unconscious. It was later diagnosed as a spinal concussion with the latter being a heated topic of discussion over the world with the recent sequence of injuries. After tending to his injuries and rehabbing for almost a year, he returned to the field in 1962 but this time as a wideout and was a part of three more seasons that starred the likes of 1963 Pro Bowl and two title games victory for the New York Giants.
Peyton Manning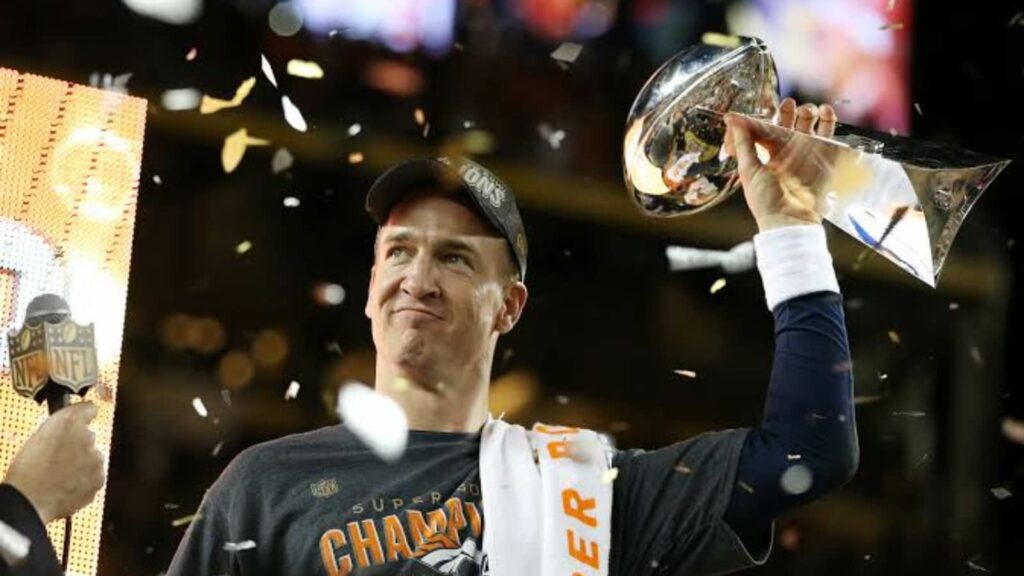 This man was in the sport for sheer numbers and nothing, absolutely nothing was going to put a spanner in the bloodlust of digits for Manning. He had to undergo four neck surgeries to put an end to his enduring pain and growing vulnerability. The man never missed a single start in his 13 Colts seasons and these surgeries acted as a deterrent that compelled him to be out of the game for one full year. The resurrected Manning incarnation was a much lesser lethal version of himself but he bagged the record of the highest number of touchdown passes with 55 and sparked a glimmer of hope for the Denver Broncos. Manning racked up his 6th and 7th All-Pro probity in Denver wherein no other quarterbacks have managed to rack up three post the merger.
Also read: "The Goal is Still the Same": Tom Brady Shows Enthusiasm Upon…
Also read: The Fans Went Berserk As Justin Fields Was Announced As The…