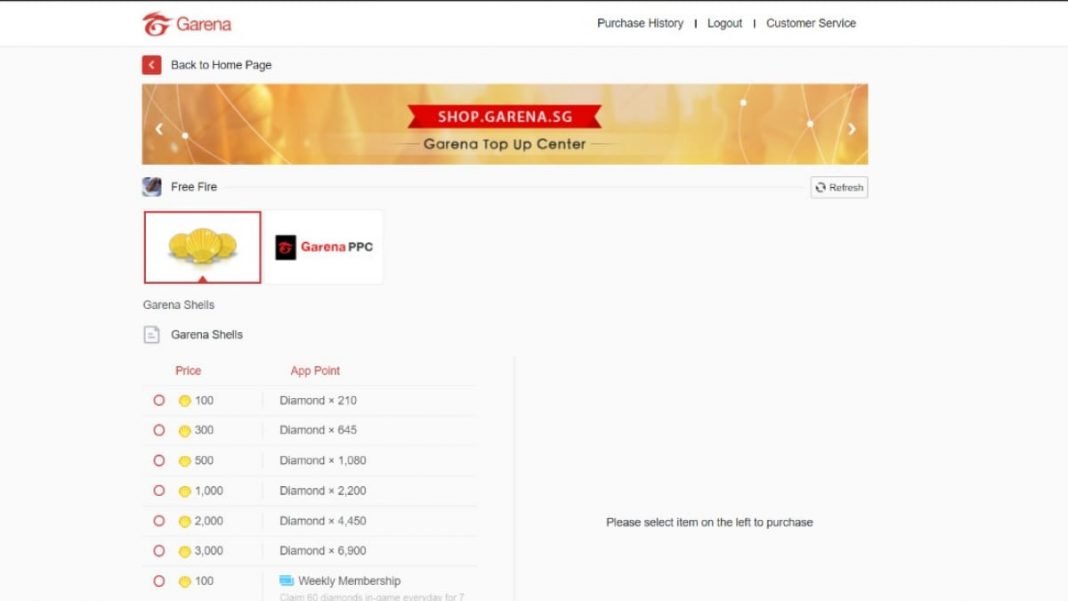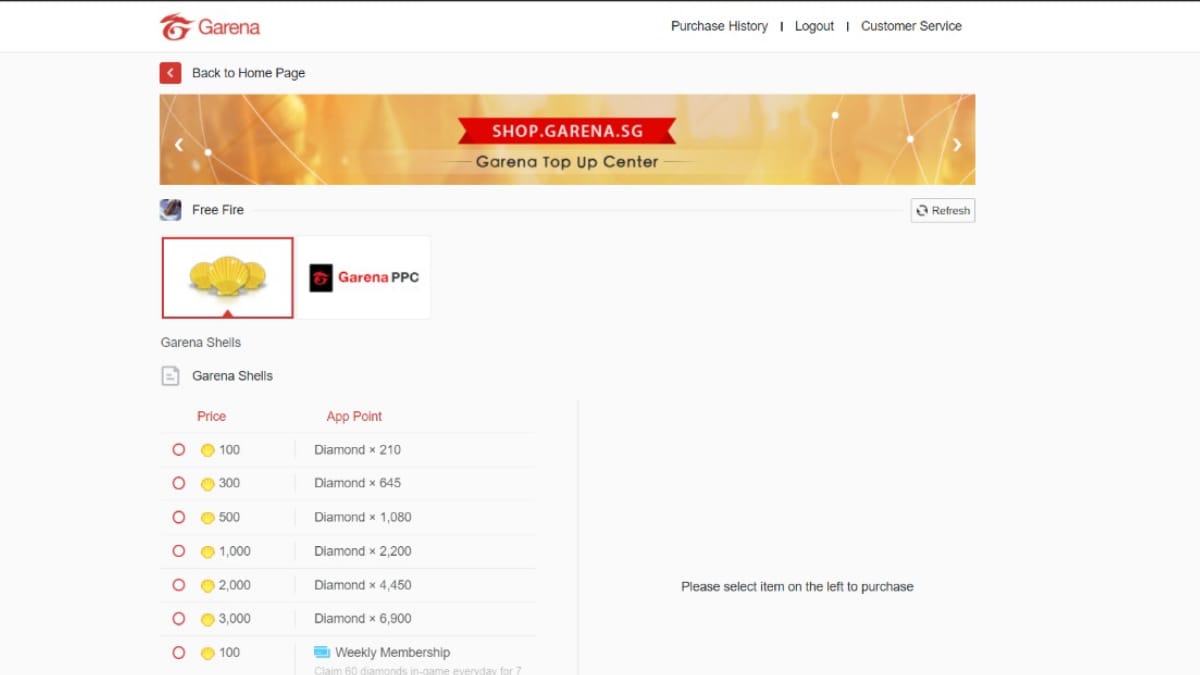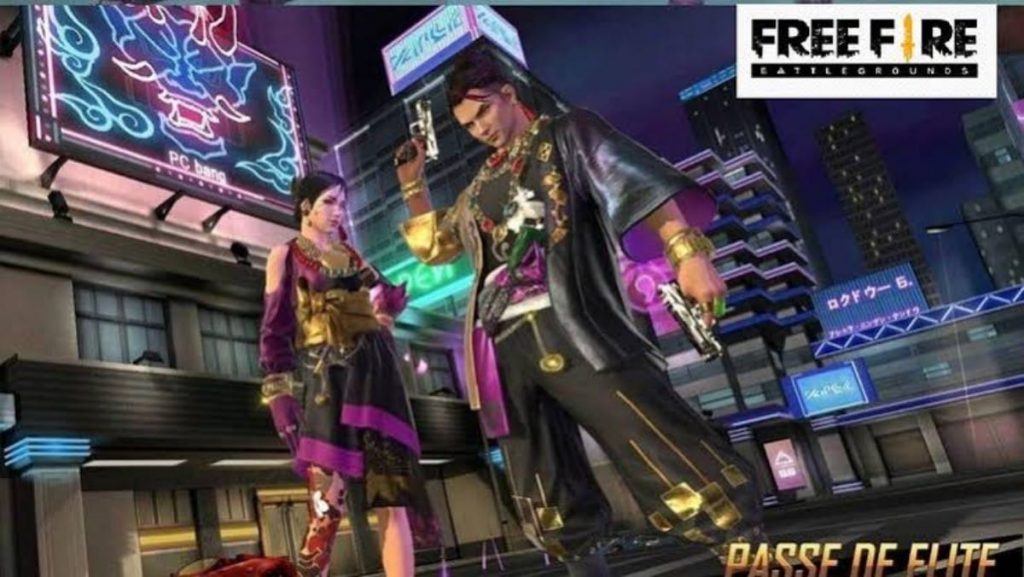 This article is all about How to Top up diamonds in Garena Free Fire shop for February 2021. Here is the Step-by-step beginners guide for 2021. Read on to know more. However, they aren't free, and the users would have to spend real currency to acquire them. Many users don't know how to top-up Free Fire Diamond. This article provides a step-by-step guide on how players can purchase diamond in Free Fire in February 2021.
Free Fire is a massively popular battle royale game. The game features some unique characteristics that make it stand out among the other BR titles. One of these features are the unique characters with varied abilities.
What are Free Fire Diamonds?
Fire Free Diamond are the in-game currency that can be used to buy in-game items or cosmetics and accelerate your gameplay. Garena Diamonds work based on the same principle as PUBG Mobile Unknown Cash or Apex Legends Coins. Diamond, one of the premium currencies of Free Fire, is used for various purposes in-game. They can also obtain the Elite Pass, the tier-based reward system of Free Fire, via the diamond.
How to get Free Fire Diamonds?
The main options to get Free Fire Diamond is to purchase them in the mobile game, exchanging them against FF Token, or if Garena gives you some. Another way that saves your funds and time is to purchase them via Garena vouchers. If you want to advance fast and assert dominance in Free Fire Battlegrounds, buying Garena Free Fire 110 Diamonds key is one of the most productive ways to achieve that.
Buying a digital Free Fire Diamonds code is a convenient and fast way to acquire the in-game currency since we offer Garena vouchers for a cheaper price along with guaranteed transaction security. All you need is an active Garena account and the game on your mobile to activate the digital Garena voucher code.
Steps to top up Free Fire Diamonds in Garena Shop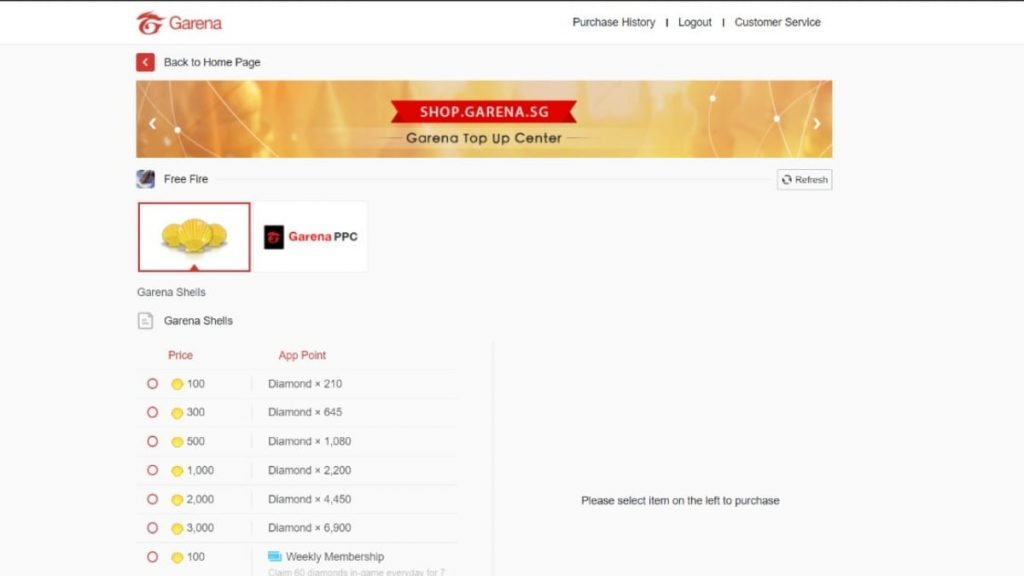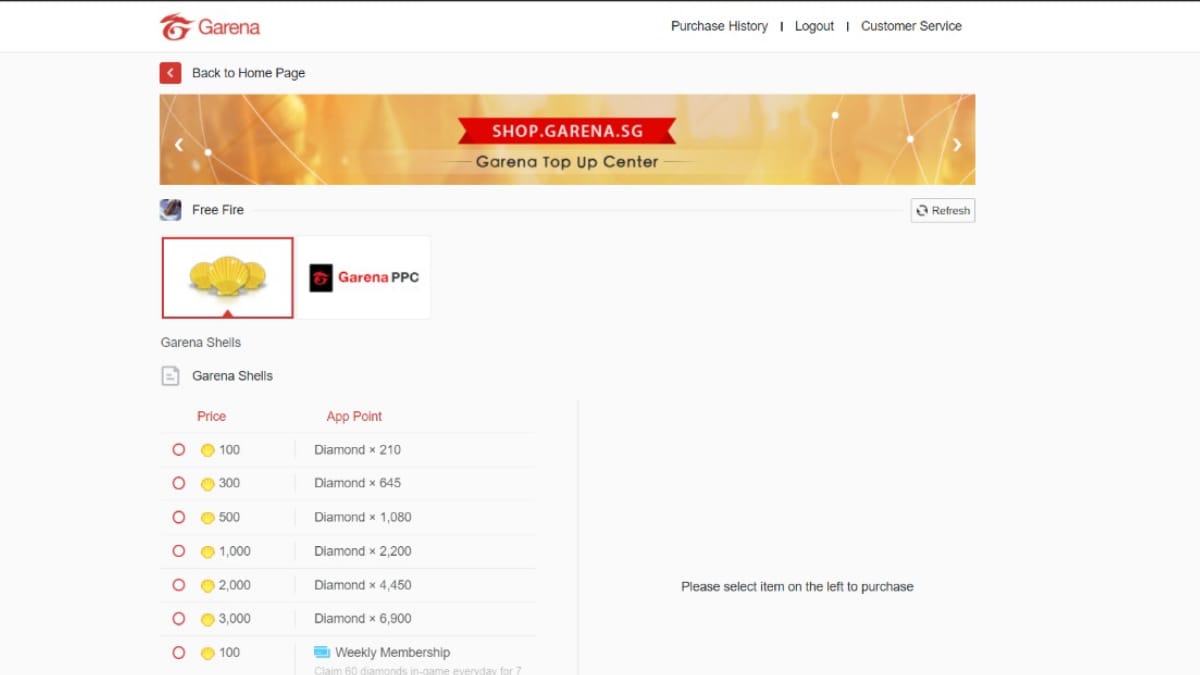 Garena Free Fire shop is an official online top up center for almost all the Mobile eSports platform like call of Duty, Free Fire, league of legends and more.
Steps to Top up Diamonds for free fire from Garena Shop:
Select Free Fire and login in your convenient way either by facebook or Free Fire UID.
Select the number of Diamonds you need and login using your Garena Account.
Make the payment through your Debit or Credit card, Visa option is also available.
Here are the plans available in Free Fire Shop:
| | |
| --- | --- |
| Price | App Point |
| 100 Shells | Diamond x 210 |
| 300 Shells | Diamond x 645 |
| 500 Shells | Diamond x 1080 |
| 1000 Shells | Diamond x 2200 |
| 2000 Shells | Diamond x 4450 |
| 3000 Shells | Diamond x 6900 |
| 100 Shells | Weekly Membership, Claim 60 diamonds in-game every day for 7 days |
| 400 shells | Monthly Membership Instantly receive 100 diamonds, and claim 60 diamonds in game everyday for 30 days! |
What are Garena Sheels?
Garena Shells are the online currency used by Garena-operated games like League of Legends. Also some games like Call of Duty, Free Fire and many more. Garena Shells can be purchased online on Garena Shop platform for which you need to have a account on Garena.
These garena shells can be used to buy premium in-game items, mods, and upgrades. You cannot convert Garena Shells to pesos.
Also Read: Free Fire Elite Pass Season 33: Important features and bundles