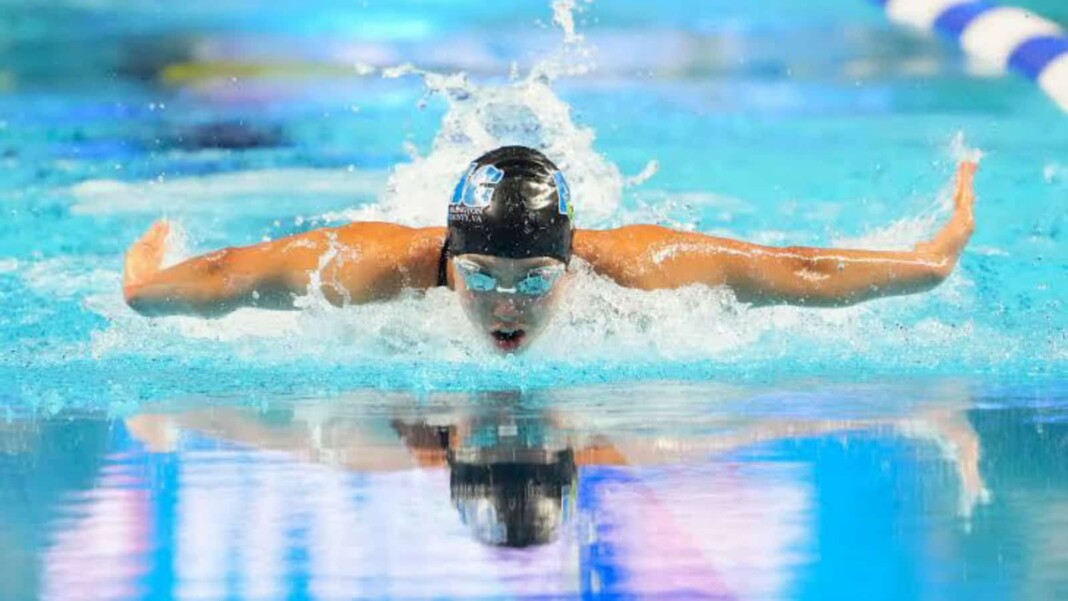 | | |
| --- | --- |
| Name | Torri Huske |
| Age | 18 |
| Occupation | Swimming |
| Salary | unknown |
| Other sources of wealth | Endorsements |
| Net Worth | unknown |
| Residence | Arlington, Virginia |
| Endorsements | – |
| Marital Status | Single |
| Last Updated | July 2021 |
Torri Huske is an American swimmer who represents the US internationally. At the age of just 18, Huske she qualified for the Tokyo Olympics in the women's 100m butterfly. She broke the 100m American Record two times when she recorded a time of 55:78sec in the semi finals of the US Olympic Swimming trials. Torri then broke the record once again in the finals, swimming a faster time of 55:66sec. This is the third fastest time ever, and the fastest American women's time.
Huske first made waves in the swimming world by winning four gold medals at the 2019 World Junior Championships. Another 16 year old, Claire Curzan finished behind Huske in the 100m butterfly, and will be one of the 11 teenagers that will be making an appearance at the Tokyo Olympics in swimming representing the USA.
Know more about Torri Huske net worth, endorsements, parents and career achievements.
Torri Huske Net Worth and Endorsements 2021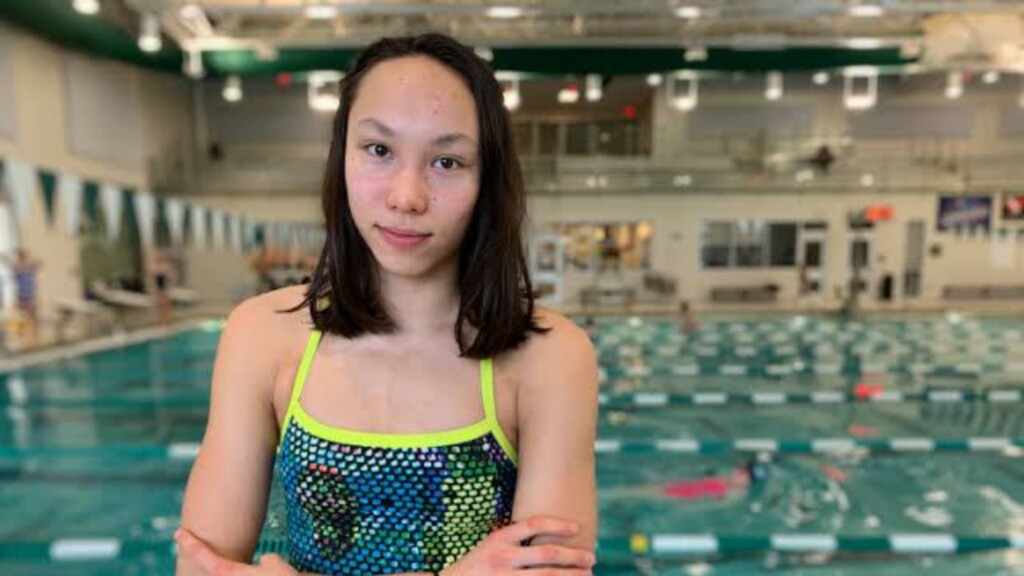 Since Torri is still new to the international scene, her net worth and her salary is currently unknown, however as she is a rising star in the swimming field, her net worth will definitely increase soon.
Know more about Torri Huske's Parents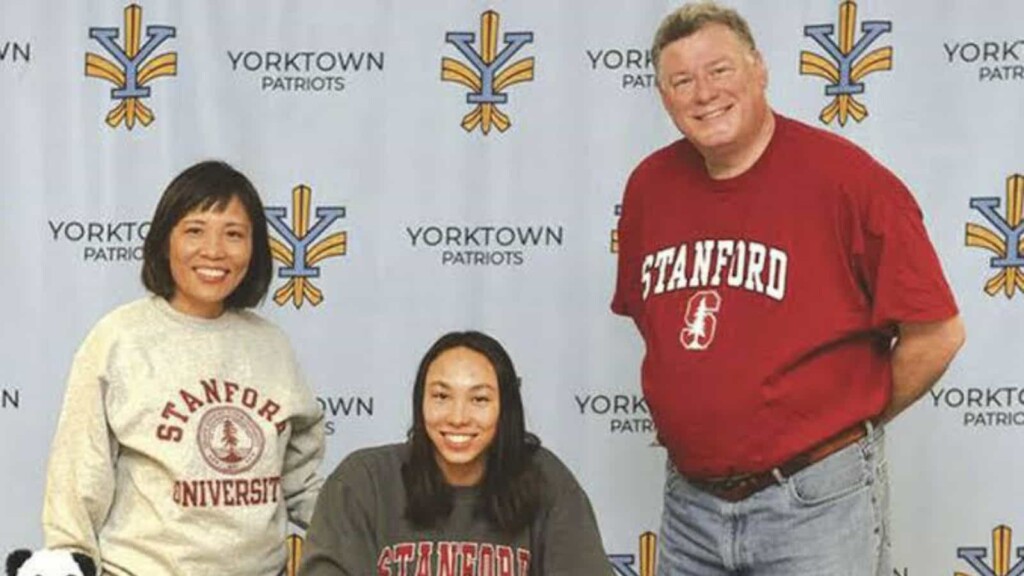 Torri Huske was born on 5th December 2002, in Virginia, United States. Her parents are Jim Huske and Yang Huske. Torri belongs to mixed ethnicity, as her father is American and her mother moved to the US from China. Huske's parents were always supportive of her swimming career and attended all her swim meets since she was a child.
Torri is currently single, and is more concentrated on her career and education.
Torri Huske's Education and Swim Clubs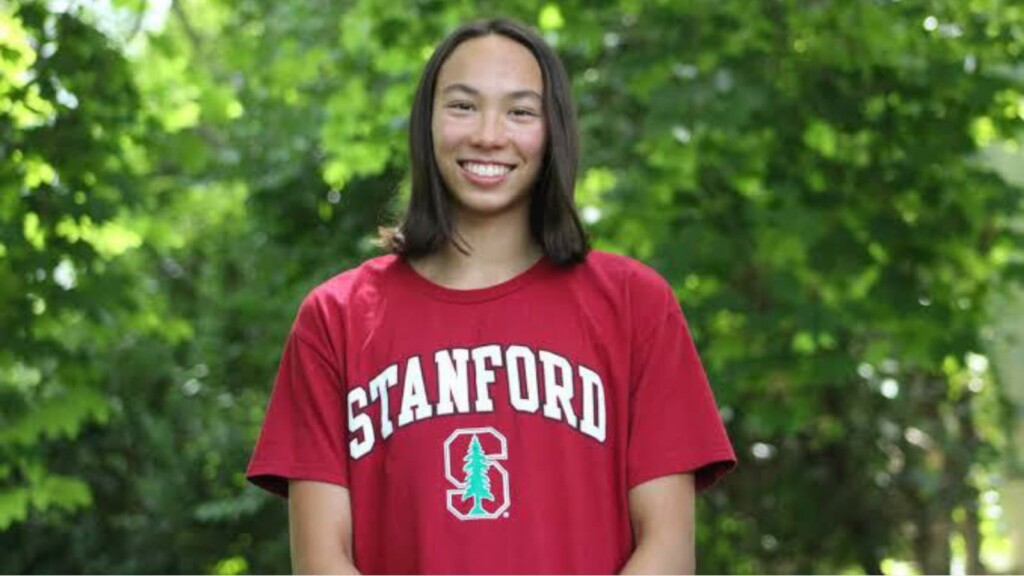 Huske attended Yorktown Highschool in Arlington County. Torri has been swimming at the Arlington Aquatic Club. She was named High School Female Swimmer of the Year by Swimming World in 2019.
Torri has committed to Stanford University, and she will be a student there this year.
Who is Torri Huske Coach?
Torri Huske chose to stay with the Arlington Aquatics Club to train, where she was spotted by her coach Evan Stiles. She has continued to train under Stiles, who took notice of her talents when she was young.
Torri Huske Training Schedule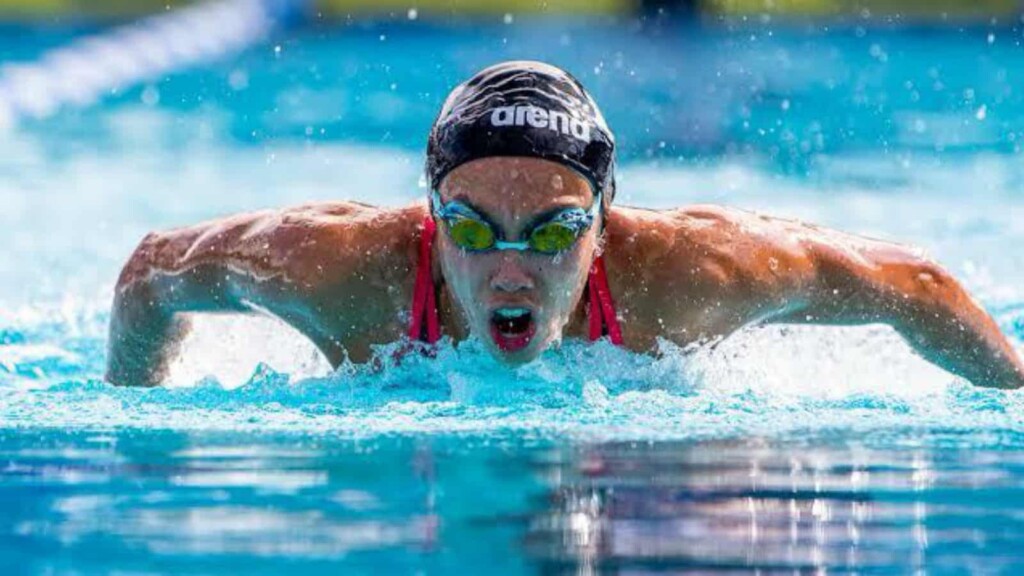 During the pandemic Huske took time away from the pool to work on her strength. She currently runs once a week, and does a sprint workout every day. She swims three times a week, and does 45 minute bike and rower workouts on the other days.
The day she swims, she does biking and rowing workouts in the afternoon, sometimes weights and running hills.
Torri Huske Career Achievements
Torri Huske showed great potential from a very young age. She swam a 51.29sec in the 100m butterfly at the state championships, shattering both the national public school and overall high school records in the race. Huske also helped Yorktown win medals in the 200 medley relay and 400 free relay. Huske won 6 medals at the 2019 World Junior Championships, here is a list.
| | | |
| --- | --- | --- |
| 2019 World Junior Championships- Budapest | 50m butterfly | Gold |
| 2019 World Junior Championships- Budapest | 100m butterfly | Gold |
| 2019 World Junior Championships- Budapest | 4x100m butterfly | Gold |
| 2019 World Junior Championships- Budapest | 4×100 m women's medley | Gold |
| 2019 World Junior Championships- Budapest | 4×100 m mixed medley | Gold |
| 2019 World Junior Championships- Budapest | 100m freestyle | Silver |
Also read: Katie Ledecky Net Worth, Bio, Endorsements, Career, Parents, Coach and More